Importance of picking the right size water heater
 In truth, sizing a water heater isn't simple. People make two common mistakes while deciding on the right size water heater for their family with various members.
They pick up either too small or too large water heaters than the family need. 
While installing an undersized water heater won't deliver you sufficient hot water while showering, a too large one will increase the utility bill. 
That's why it's essential to learn how to measure the right size water heater to avoid those hassles.
Sizing a water heater involves mainly two factors including the size of the family and the number of hot water requirements based on peak hours. 
Understand Water Heater Capacity Rating 
It needs to pick the right size water heater based on its capacity rating.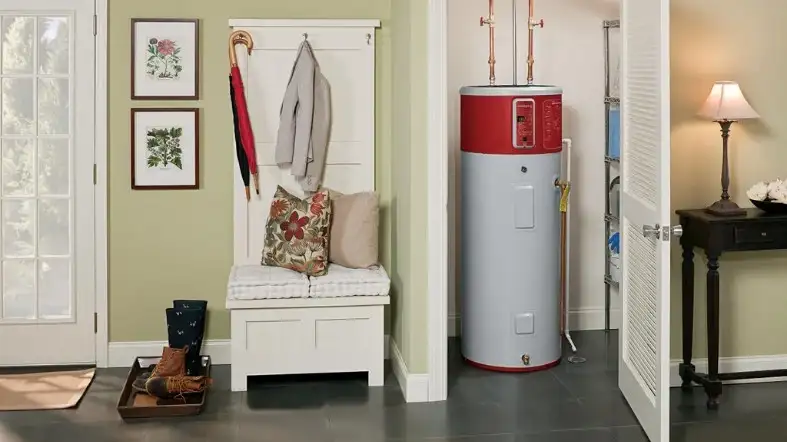 For example, a 30-gallon water heater means a water heater will provide 30 gallons of hot water within the first hour and start with a tank full of hot water. 
Now, the question may come, how to know the first-hour rating of the water heater? Simply check the label of the water heater to know its capacity.
The manufacturer must mention the first-hour rating on the EnergyGuide label to obey the rule of the FTC (Federal Trade Commission). 
The formula for sizing water heater
The rule of thumb for measuring the right size water heater is:
First Hour Rating (Water Heater Capacity) ≤ Peak Hour Demand
It means a water heater must produce the required amount of hot water during peak hours (it's especially 1 hour when we shower).
For example, if three people in a family shower between 10 PM to 11 PM, this 1 hour will be called peak hour.
And according to the US Energy Save, people use 20 gallons of hot water per shower.
It means this three members family will need at least a 60-gallon water heater or bigger. 
So, the exact size of the water heater requires depends on the size of the family. The larger the family the bigger the water heater will need. 
Compared to the first hour, the water heater provides less hot water in the other hours of running. 
It means a 40-gallon water heater will produce 40 gallons of hot water in the very first hour while providing less water in the second and third hours.
You can expect 16 gallons of hot water on average during those hours. So considering pick hour will lead you through much appropriate water heater for needs
Estimate Overall Peak Hour Demand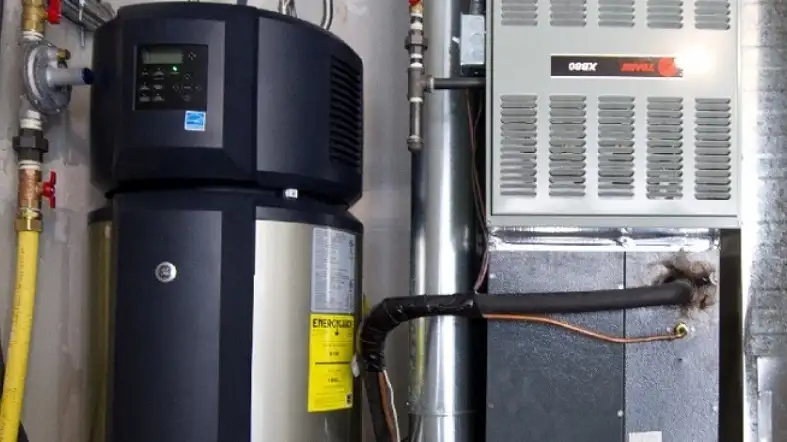 Along with showering, you have to add all the other purposes and the amount of hot water usage during the peak hour to make the estimate more precise.
It means the activity of peak hour may include showering, hand washing, washing teeth, using a dishwasher, saving, and more.
Following are the list of activities that require hot water during peak hour along with approximate usage:
Showering: 20 gallons per shower.
Top-loader clothes washer: 25 gallons.
H-Axis clothes washer: 15 gallons.
Hand washing: 3 gallons.
Shaving: 2 gallons.
Washing teeth: 0.5 gallons.
Food preparation: 4 gallons.
House cleaning: 6 gallons.
Automatic Dishwasher: 14 gallons.
Sizing Water Heater: Peak Hour Method 
Let's practically determine what size water heater require for a family. 
Say you have a 4 member family and two bathrooms. From 10 PM to 11 PM of peak hour, 3 people have a shower, one people is shaving, and all of them wash their teeth. 
The overall peak hour demands will be:
3×20 gallons (for shower) + 1×2 gallons (for shaving) + 4×0.5 gallons (for washing teeth) = 64 gallons.
It means you'll require at least a 64-gallon water heater for your family of 4 members.
Though you can consider a 70-gallon water heater, getting a 60-gallon size will be too small. Likewise, 75 gallons will also be an oversize water heater for such a family.
In some cases, determining water heater size based on peak hour can feel wiggle. To avoid this, you can add up to 15% with measure capacity.
It means a 70-gallon water heater will be an appropriate option if you measure 64-gallon hot water needed for your family.
Sizing Water Heater: Rough Estimate
Still, confusing what size water heater do I need? Follow this simple method:
Size of the family- simply counts how many people have in your family.
Water usage 
According to Engineering Toolbox, every person uses 10 gallons of hot water per peak hour
Though every household has different water needs, people use around 15 to 20 gallons of hot water per day.
Simply multiply the number of family members by the peak usage of overall usage to determine the water heater size.
Water Heater Sizing Chart
Following is a size of water heater usually preferable for a family with various members:
| Family Size | Water Heater Size (Gallons) |
| --- | --- |
| Family of 1 | 25 Gallons |
| Family of 2 | 35 Gallons |
| Family of 3 | 45 Gallons |
| Family of 4 | 55 Gallons |
| Family of 5 | 65 Gallons |
| Family of 6 | 75 Gallons |
| 7 or more | 100 or more |
Note: while buying a water heater, check its Energy Star label as it indicates the appliance is energy efficient.