Will A 1000 Watt Inverter Run A Refrigerator? (Know This)
We may earn affiliate fees for purchases using our links (at no additional cost to you).
A 1000-watt inverter is a common size for many types of portable and backup power applications.
But one question that we often get asked is whether or not a 1000 watt inverter can run a refrigerator.
The answer to this question depends on a few factors, including the type of refrigerator and the specific power requirements of the fridge.
Will a 1000 watt inverter run a refrigerator?
In general, a 1000 watt inverter should be able to run most types of refrigerators.
Though the answer depends on the refrigerator's required starting power. The running power consumption of a fridge is only 100-300watt.
But to start the compressor, it requires 1500-1800 watts for a split of a second.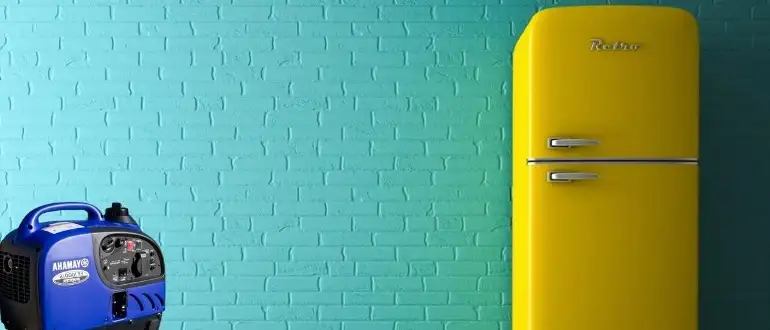 You know the inverter generator comes with two different power capacities. One is starting power, and another is continuous power.
If the 1000 watt inverter generator offer at least 2000 watt peak power, then it is fine to run a refrigerator.
Luckily a 1000 watt inverter can supply continuous 1000watt power, and the maximum surge power is 2000 watts. So it can run your refrigerator.
What Refrigerator Can A 1000watt Inverter Run?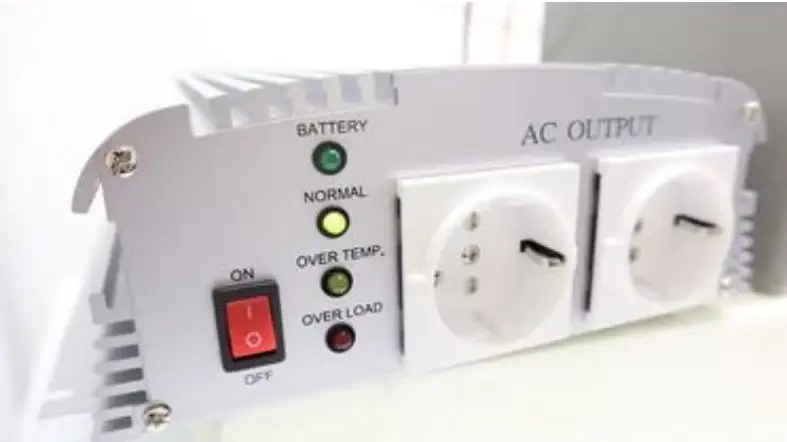 Generally, we use a 14 cu. ft. refrigerator at home that runs on 120V. This standard-size fridge consumes 100-200 watts per hour for running its functionality.
But the compressor starting power is four times greater than the continuous power.
Suppose the running power consumption is 300 watts, then the starting energy consumption is 4*400= 1200 watts. 
So your inverter must be capable of delivering more than 1200 watts for a split second to start the refrigerator.
So before buying a 1000 watt inverter, don't forget to check the surge or peak watts.
If 1000 watts is the continuous power rating, then it is enough to run most of the refrigerators. But if 1000watt is the surge peak, then it is not sufficient for the fridge.
So if you buy a 1000watts inverter with a 2000 watt peak watt, then it is powerful enough to run a refrigerator.
But there is some extra-large refrigerator that uses for business purposes that requires 1800-2000watt running power.
That big-size refrigerator is not safe to run in a 1000 watt inverter.
Refrigerator Size Guide To Choosing The Right Inverter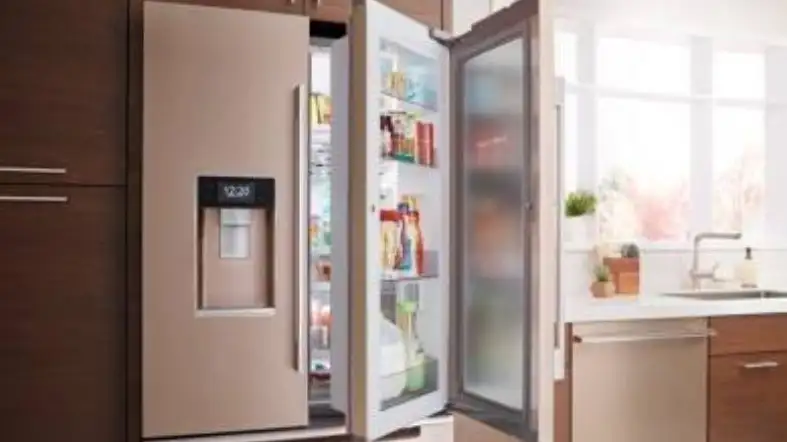 Here we will talk about the standard size refrigerator required power. So that you can choose the right size inverter to run the refrigerator safely.
If you run an oversize refrigerator in a low capacity inverter that has a high risk of damaging different components of the fridge.
Refrigerator Required Power Size Chart
| Refrigerator Size | Starting Power | Running Power | Ideal Inverter Size |
| --- | --- | --- | --- |
| 14-16 cu. ft. | 2000Watt | 600-1000watt | 2000Watt |
| 19-20 cu.ft | 3000Watt | 1500watt | 3000Watt |
| 21 cu.ft. | 3400Watt | 1700watt | 3500Watt |
| 24 cu. ft. | 3500Watt | 1800watt | 4000Watt |
Difference between running and starting watts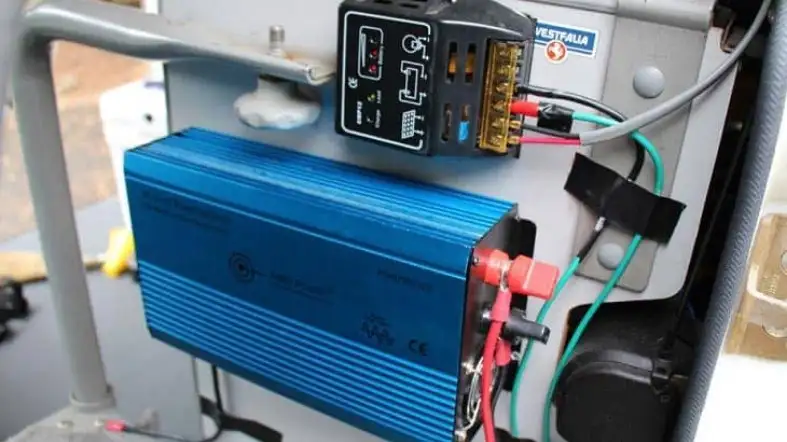 Now I guess you are a bit confused about the starting watts and running watts.
Most people make mistakes that count only the running watts to choose an inverter and make a wrong purchase.
You must need to meet the starting watts requirement to get a smooth service.
Starting watts:
A refrigerator compression requires a running power consumption that is four xs greater than running wattage.
These starting watts are a must to power your refrigerator.
This huge power consumption is required for a split of seconds, but without that, it is unable not start working.
So, you can't buy an inverter that is not capable of delivering the required starting energy.
Running wattage:
Every device requires a particular amount of energy to run flawlessly, which is known as running wattage.
Most of the fridges consume only 100-300 wattages to run. So it is not the main concern. You need to give focus on the starting energy.
Similar to an electric device inverter also comes with two different capacity ratings.
One is surge capacity, and the other is continuous capacity. So check the rating carefully to buy the right size inverter according to the fridge's required energy.
Tips for running a refrigerator on an inverter safely
To boost up performance and reduce the cost, you can follow our tips to run a refrigerator on an inverter.
Buy the right inverter
You should choose a high-quality inverter that is fuel-efficient and affordable.
A good inverter won't cause frequent power drops. Even it has a protective layer to prevent sensitive device damage.
Keep 50% load
To maximize inverter run time, it is always better to keep the inverter load up to 50%.
If you give 100% load, that reduces the run time and forces the system to deliver surge capacity for a long time. It is not good for your engine lifecycle.
Calculate power
Before connecting any device, calculate your required energy to avoid damages. So that you can choose the right number of appliances to run a particular inverter.
Buy the right fridge
You should buy an energy-efficient refrigerator to reduce your electric bill as well as fuel costs.
As the refrigerator requires less energy, you have the flexibility to go for the lower-capacity inverter.
FAQs
Can A 1000 Watt Inverter Run A Fridge?
Well, if the 1000 watt is the continuous power wattage and the surge watt is 2000 watts, then it can run a fridge. But if the peak watt is 1000 watts, then it can't run a refrigerator.
What Appliances Can A 1000watt Inverter Run?
A 1000 watt running power inverter can run fridge, bulb, microwave, fan, washing machine, etc.
Which Inverter Is Best For A Refrigerator?
You can buy WEN 56200i 2000 watt inverter Generator to run the refrigerator safely. It delivers clean power and prevents voltage spikes to protect your devices.
Can An Inverter Support A Refrigerator?
Nowadays, you will find inverter fridges that improve refrigerator performance. This new technology can keep your food fresh for a long period than the previous model.
Final verdict
I hope now you get your answer on will a 1000 watt inverter run a refrigerator. Depending on your refrigerator sizes, the answer can vary.
Before buying an inverter, check your refrigerator's required starting and running energy to buy the perfect inverter.
If you choose the right size inverter, that is safe to run the refrigerator. Follow our tips to avoid any unwanted issues.
A right power inverter is a great alternative to electricity during power outages. So, you can buy an inverter generator to lighten up the house during load shedding.