Is a flickering light bulb a cause for concern? If you've ever wondered about the potential dangers lurking behind those annoying flickers, you're not alone. 
In this blog post, we'll explore the risks associated with flickering light bulbs and shed light on whether they pose any real danger.
Let's unravel the truth and empower you with the knowledge you need.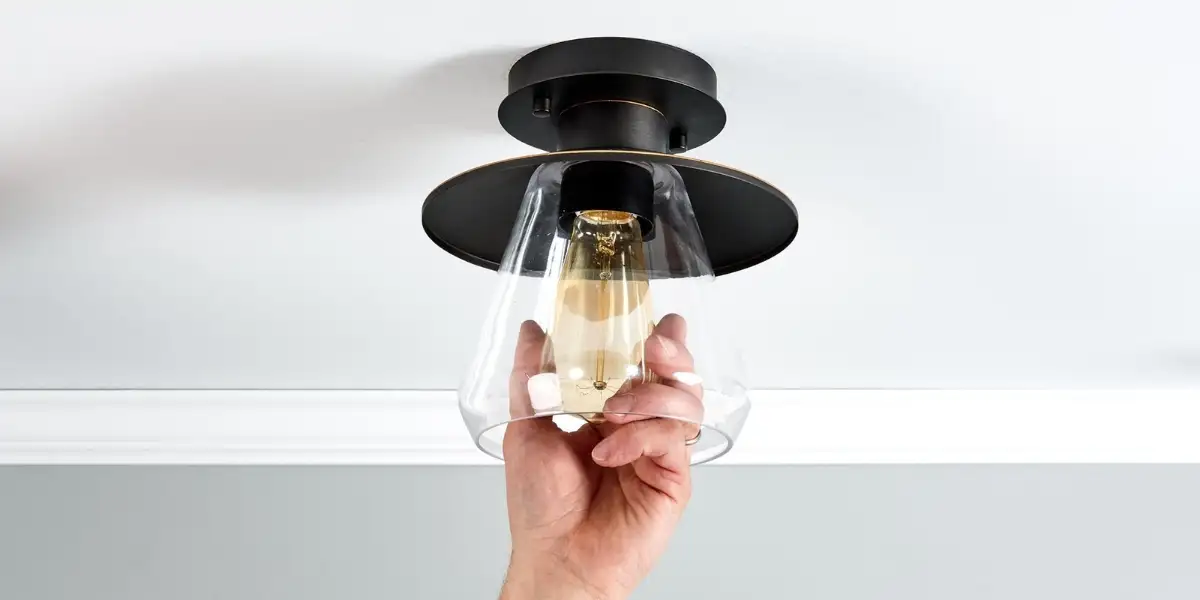 Is A Flickering Light Bulb Dangerous?
A flickering light bulb can be dangerous. It might indicate a wiring problem or a failing bulb. Promptly check and replace the bulb or seek professional inspection.
Causes of Flickering Light Bulb And How To Troubleshoot Them?
Loose Bulb Connection
Sometimes, a flickering light bulb can be caused by a loose connection between the bulb and the socket.
To fix this, turn off the light switch and gently twist the bulb to make sure it is securely fastened to the socket. This simple step often solves the flickering problem.
Faulty Light Bulb
Another common cause of flickering light bulbs is a bulb that is reaching the end of its lifespan or is faulty. Light bulbs can wear out, leading to flickering or dimming.
If you suspect this is the case, try replacing the bulb with a new one and see if the flickering stops.
Incompatible Dimmer Switch
If you have a dimmer switch installed in your home, it's important to ensure that it is compatible with the type of light bulb you are using. 
Some older dimmer switches may not work well with newer energy-efficient bulbs like LED lights. 
The incompatible dimmer switch can cause flickering. To fix this, consider replacing the dimmer switch with a compatible one.
Voltage Fluctuations
Voltage fluctuations in your home's electrical system can also contribute to flickering light bulbs. 
These fluctuations can be caused by various factors such as faulty wiring, overloaded circuits, or issues with the power supply. 
If you suspect voltage fluctuations, it's best to consult a qualified electrician who can diagnose and fix the underlying electrical problem.
Faulty Light Fixture or Wiring
Sometimes, the flickering issue can be related to a faulty light fixture or wiring. Loose connections, damaged wiring, or faulty fixtures can all lead to flickering lights. 
If you have tried the previous steps and the problem persists, it may be necessary to check the fixture.
Potential Risks of Ignoring Flickering Bulbs
Fire Hazards
Ignoring flickering bulbs can be a fire hazard. Flickering may be caused by loose connections or faulty wiring, leading to overheating and potential electrical fires.
It's crucial to address flickering issues promptly to prevent dangerous situations.
Increased Energy Costs
Flickering bulbs often consume more energy than stable ones. If left unattended, this can lead to higher electricity bills.
Replacing or repairing flickering bulbs can save you money in the long run and reduce your energy consumption.
Reduced Bulb Lifespan
Flickering can shorten the lifespan of light bulbs. The constant on-off cycles and fluctuations in current can stress the filaments, leading to premature burnout.
Replacing flickering bulbs promptly can extend their longevity.
Eye Strain and Discomfort
Prolonged exposure to flickering lights can cause eye strain, headaches, and discomfort.
This can be particularly problematic for those who spend extended periods in poorly lit or flickering environments, such as offices or study areas.
Negative Impact on Mood and Productivity
Inconsistent lighting can negatively affect mood and productivity. Studies show that flickering lights can cause irritability, anxiety, and reduced focus.
Addressing flickering bulbs can create a more comfortable and conducive environment for work and relaxation.
Potential Electrical System Damage
Flickering bulbs might indicate underlying issues with your electrical system. Ignoring these warning signs can lead to more extensive damage and costly repairs.
It's essential to investigate the root cause of flickering to prevent further electrical problems.
Safety Concerns in High-Risk Areas
Flickering bulbs in high-risk areas like stairways, walkways, or emergency exits can pose safety risks.
Dim or flickering lights can cause accidents or hinder evacuation during emergencies. Ensure stable lighting in critical locations for the safety of occupants.
Interference with electronics
Flickering bulbs may produce electrical interference that can affect sensitive electronic devices.
This interference can lead to malfunctions or damage to appliances, computers, and other electronics. Keeping your lighting stable helps protect your valuable electronics.
Health Effects of Prolonged Exposure to Flickering Lights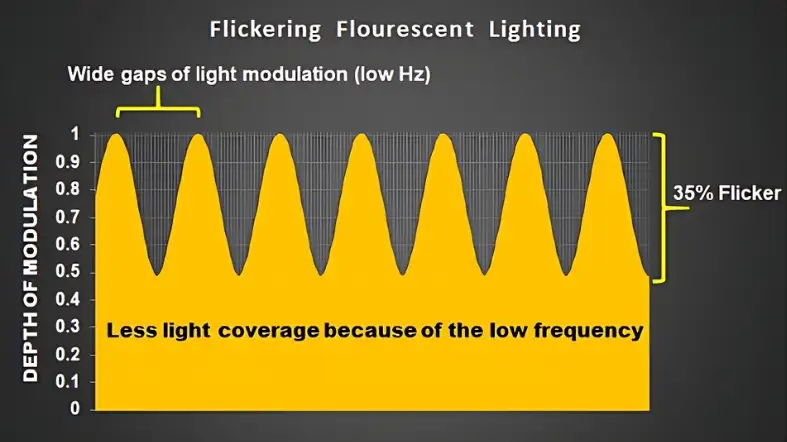 Eye Strain and Fatigue
When you're exposed to flickering lights for an extended period, it can strain your eyes.
The constant changes in brightness can make it harder for your eyes to focus, leading to eye fatigue. 
You might experience symptoms like eye discomfort, dryness, redness, and even headaches. 
To minimize these effects, it's important to take breaks from prolonged exposure to flickering lights and give your eyes some rest.
Disruption of Concentration and Productivity
Flickering lights can be distracting, especially when you're trying to focus on a task.
The intermittent changes in light intensity can disrupt your concentration, making it harder to stay focused and productive. 
This can be particularly challenging for students studying or individuals working in environments with flickering lights. 
Creating a well-lit and stable lighting environment can help improve concentration and productivity.
Sleep Disruptions
Exposure to flickering lights, especially during the evening or nighttime, can interfere with your sleep. 
The irregular light patterns can disrupt your body's natural circadian rhythm, which regulates your sleep-wake cycle. 
This can make it harder to fall asleep or get a restful night's sleep. To promote better sleep, it's advisable to avoid exposure to flickering lights before bedtime.
Also, create a calm and dimly lit environment in your bedroom.
Sensory Sensitivity and Discomfort
For some individuals, flickering lights can trigger sensory sensitivity and discomfort. 
People with conditions like autism or migraines may be more sensitive to rapid changes in light.
This can lead to sensory overload, headaches, or increased discomfort. 
Be mindful of these sensitivities and create a comfortable environment by using stable lighting sources without flickering.
Emotional Disturbances
In some cases, prolonged exposure to flickering lights can have an impact on your emotional well-being.
The constant flickering can be irritating and create feelings of unease or frustration. 
This can affect your mood and overall emotional state. If you notice changes in your mood or emotions when exposed to flickering lights, minimizing the exposure is best.
Preventive Measures for Dealing with Flickering Light Bulbs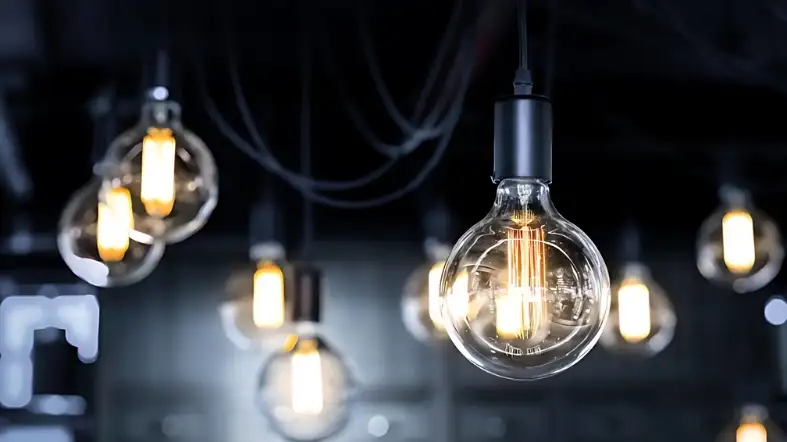 Check the Bulb Connection
First things first, make sure the bulb is securely connected. Turn off the light switch and gently twist the bulb to ensure it's snugly in place.
A loose connection can cause flickering, so tightening it up should do the trick.
Replace Faulty Bulbs
If you've tightened the bulb but the flickering persists, it might be time for a replacement.
Bulbs nearing the end of their life or those that are faulty can flicker. Get a new bulb and swap it out to enjoy steady lighting once again.
Consider Compatible Dimmer Switches
If you have dimmer switches in your home, ensure they're compatible with the bulbs you're using. 
Some older dimmers might not work well with newer energy-efficient bulbs like LEDs, leading to flickering issues.
If that's the case, switch to a dimmer that's compatible with your bulbs.
Address Electrical Issues
Voltage fluctuations and faulty wiring can also contribute to flickering lights. If you suspect these issues, it's best to call a qualified electrician. 
They can diagnose and fix any electrical problems in your home, ensuring a stable power supply and minimizing flickering.
Maintain Light Fixtures and Wiring
Faulty light fixtures or damaged wiring can cause flickering too. If you've tried the previous steps and the flickering persists, it's time to check the fixtures and wiring.
Look for loose connections or signs of damage. If you're not sure what to look for or how to fix it, it's best to call a professional electrician.
Opt for Quality Bulbs
Choosing high-quality bulbs can also reduce the chances of flickering. 
Look for reputable brands and bulbs that are specifically designed for your lighting needs. 
Quality bulbs tend to have better construction and are less likely to flicker or cause issues.
Avoid Overloading Circuits
Overloading circuits with too many appliances or devices can strain your electrical system and contribute to flickering lights. 
Be mindful of the number of devices connected to a single circuit and distribute the load evenly. 
If you notice frequent flickering when multiple devices are in use, consider redistributing the load or consulting an electrician.
FAQs on if a Flickering Light Bulb Dangerous
Should I Be Worried If My Light Bulb Flickers? 
Not necessarily. Flickering is often a sign of a minor issue.
By checking connections, replacing bulbs, or consulting an electrician, you can fix the problem.
Can Flickering Lights Affect My Sleep? 
Yes, flickering lights can disrupt your sleep because they can disturb your body's natural sleep-wake cycle.
Creating a calm and dimly lit bedroom can help you sleep better.
Can Flickering Lights Cause Eye Problems? 
Prolonged exposure to flickering lights may strain your eyes, causing discomfort and fatigue.
Taking breaks and ensuring steady lighting can help minimize the impact.
Are All Flickering Lights A Sign Of Danger? 
Not necessarily. Sometimes, flickering is harmless and can be fixed easily.
If flickering is accompanied by other electrical issues, it's best to consult a professional.
How Can I Prevent Flickering Light Bulbs? 
You can prevent flickering by ensuring secure bulb connections, replacing faulty bulbs, using compatible dimmer switches, addressing electrical issues, and maintaining fixtures and wiring.
Conclusion
Don't take flickering light bulbs lightly. Addressing them promptly ensures safety and prevents potential hazards.
Check for loose connections, incompatible dimmer switches, and low voltage. Don't ignore defective bulbs or old wiring.
Ignoring flickering bulbs can lead to fire hazards, increased energy costs, and eye strain. Prioritize your safety and comfort by dealing with flickering issues swiftly.
Remember, a well-lit space enhances productivity and peace of mind. Seek professional help if needed, and keep your home well-lit and safe.