Are you wondering what size battery your 2015 Nissan Altima needs? Knowing this little information can help ensure your vehicle starts reliably, powers all electronics, and saves you from unexpected breakdowns.
However, choosing the wrong size could lead to battery failure, costly repairs, and safety risks.
This blog post will guide you through the process of determining the right battery size, exploring various types of batteries suitable for a 2015 Nissan Altima, and providing step-by-step instructions on how to install a new battery.
Let's empower you with this essential knowledge!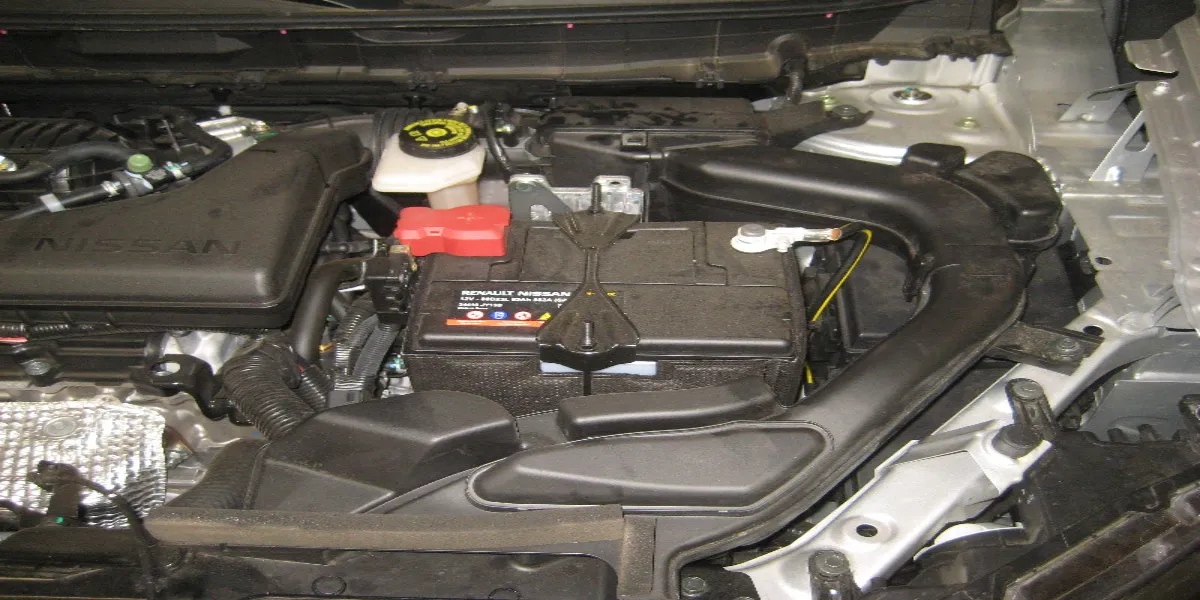 What Size Battery For A 2015 Nissan Altima?
The recommended battery size for a 2015 Nissan Altima is Group Size 35, with specifications of approximately 9.1″ x 6.9″ x 8.9″. It should ideally have a minimum of 520 CCA (Cold Cranking Amps) and maintain a voltage of around 12V for optimal performance and compatibility.
2015 Nissan Altima Battery Size Chart:
| | |
| --- | --- |
| Specification | Value |
| Battery Size | Group 35 |
| Voltage | 12V |
| Cold Cranking Amps (CCA) | 650A |
| Dimensions (L x W x H) | Approximately 9.1″ x 6.9″ x 8.9″ |
| Recommended Brands | Interstate, Optima, Bosch, DieHard |
Examining Suitable Battery Types for a 2015 Nissan Altima
Lead-Acid Batteries
Lead-acid batteries are the most common type of car batteries. They are known for their affordability and reliability.
For a 2015 Nissan Altima, lead-acid batteries are a great choice because they offer low capital costs, maturity of technology, and efficient recycling.
They also have high specific power, capable of high discharge currents, and have good performance at both low and high temperatures.
Lithium-Ion Batteries
While not as common in cars, lithium-ion batteries are often found in hybrid or electric vehicles. These batteries have high energy density and the potential for yet higher capacities.
They do not need prolonged priming when new, and one regular charge is all that's needed. They also have relatively low self-discharge, less than half that of nickel-based batteries.
However, for a 2015 Nissan Altima, which is not a hybrid or electric vehicle, lithium-ion batteries may not be the best fit.
AGM (Absorbent Glass Mat) Batteries
AGM batteries are a type of lead-acid battery that are sealed and require less maintenance. They are spill-proof and have a high-power output.
Because of their minimal internal resistance, they can provide sufficient bursts of power when necessary, such as when starting a battery. AGM batteries also charge quickly compared to flooded batteries, making them an excellent choice for a 2015 Nissan Altima.
They are durable and can withstand extreme temperature variations, which is beneficial for any car battery. Plus, they come with vibration protection that safeguards battery performance over time.
Steps to Determine the Right Battery Size for a 2015 Nissan Altima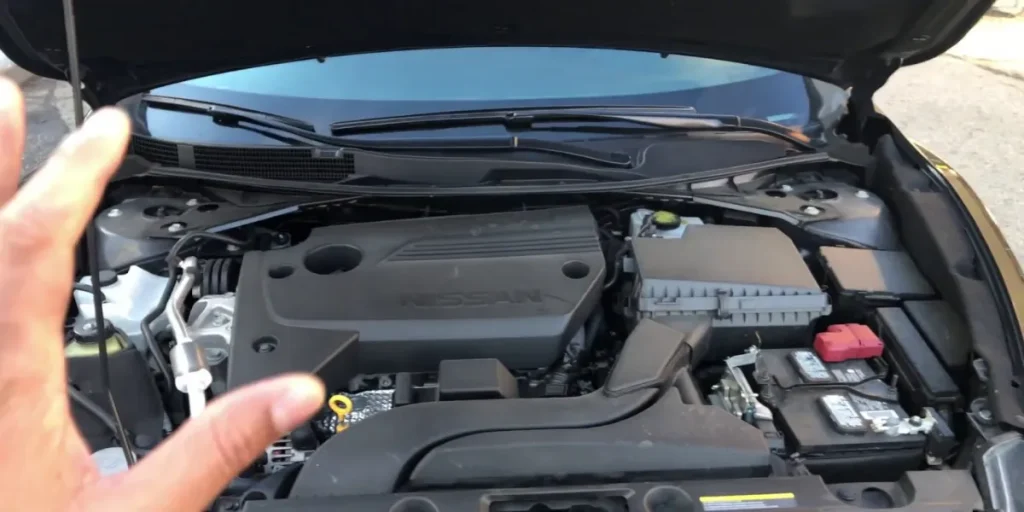 Checking the Vehicle's Manual for Battery Size
The manual that comes with the car is like its guidebook. It's got lots of important info about the car, like what size battery it needs.
For a 2015 Nissan Altima, open the manual and look for the section about the battery. It will tell you the right size, type, and other important stuff about the battery your car needs.
If you can't find your manual, don't worry! You can also ask an adult to help you look up the information online or contact a car expert for advice.
Examining the Old Battery's Specifications
If the Altima still has its old battery, take a look at it. The battery has labels on it. These labels tell you about the battery's size, power, and the company that made it.
For example, it might say "Group Size 35". That's the size of the battery! By looking at the old battery, you can find out what size the new battery should be.
Make sure to ask an adult for help when examining the old battery, as batteries can be heavy and have harmful chemicals.
Assessing the Electrical Load of the Vehicle
Every car, including the 2015 Nissan Altima, uses electricity to power different things like lights, radio, and air conditioning. Some cars might need more power because they have more electric stuff.
So, it's important to know how much electric power your car needs. This can help you choose a battery that's strong enough to run everything in your car.
You can find out about the car's electric power needs in the manual, or ask an adult to help you find this information from a reliable source.
Considering the Climate and Temperature
The weather can affect the battery, too! In places where it's really hot or really cold, the battery has to work harder. So, if you live in a place with extreme weather, you might need a stronger battery.
For the 2015 Nissan Altima, you can check the manual to see if it recommends a certain type of battery for hot or cold climates. Or, ask a car expert what kind of battery is best for the weather in your area.
Choosing the Best Battery for a 2015 Nissan Altima
Looking at the Warranty and Lifespan of the Battery
When you're choosing a battery, it's smart to think about how long it will last. Batteries come with a warranty. This is a promise from the company that the battery will work for a certain amount of time.
If it doesn't, they might fix it or give you a new one for free! For your Altima, pick a battery with a good warranty and a long lifespan. This means choosing a battery from a well-known company that many people trust.
Ask a knowledgeable adult or a car expert to help you find a reliable battery with a good warranty.
Comparing Prices and Brand Reputation
Price is important, too! Some batteries are more expensive because they're stronger or last longer. But, some are just expensive because of the brand name.
For your 2015 Nissan Altima, compare the prices of different batteries. Look for one that has a good price but is also reliable and has good reviews.
Ask an adult to help you read customer reviews and maybe even talk to a car expert or mechanic. They can give you good advice on which battery brands are the best value for money.
Determining the Suitable Battery for a 2015 Nissan Altima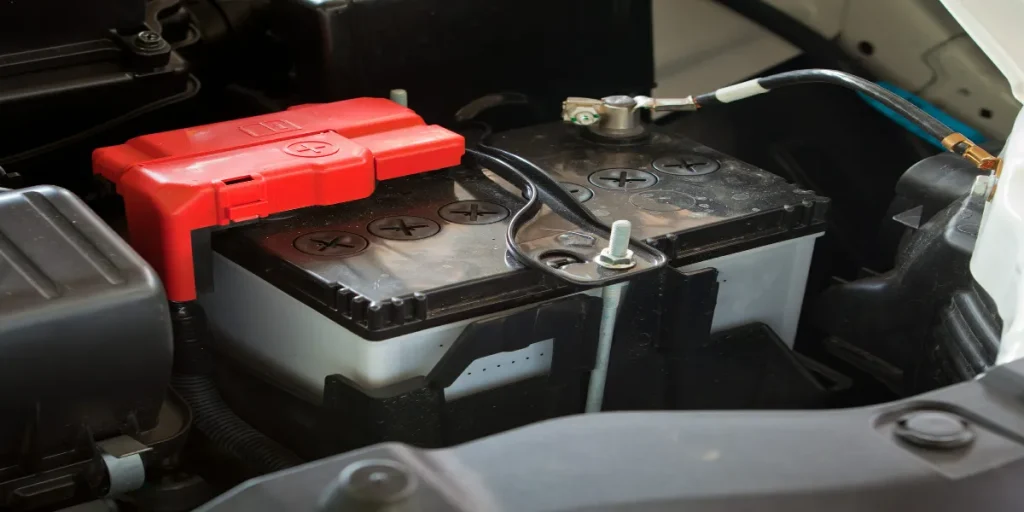 Engine Type and Battery Size
Different engines need different amounts of power. A bigger engine might need a bigger battery. It's like how a big toy might need more batteries than a small toy.
Electrical Load and Battery Requirement
The more electrical parts in your car, the bigger the battery you might need. It's like how a house with lots of lights needs a bigger power supply.
Driving Conditions, Habits, and Battery Size
If you make lots of short trips, your battery might drain faster. You might need a bigger battery. It's like how a toy that's used a lot might need its batteries changed more often.
Climate, Temperature, and Battery Type
Extreme temperatures can affect how well your battery works. In very hot or cold places, you might need a specific type of battery. It's like how some toys don't work well if they're too hot or too cold.
Manufacturer Recommendations and Battery Choice
Always check what the car maker recommends. They know what type of battery works best for your car. It's like how a toy maker knows what type of batteries their toy needs.
Warranty, Lifespan, and Battery Selection
Consider how long the battery is expected to last and if it has a warranty. A battery with a longer lifespan and warranty might be better, even if it's more expensive. It's like choosing a toy that comes with a guarantee it will work for a long time.
Price, Brand Reputation, and Battery Quality
The cost and reputation of the brand can also affect your choice. More expensive batteries are often better quality, but not always. And some brands are known for making good batteries. It's like choosing between different brands of toys based on their price and reputation.
Installing the Battery in a 2015 Nissan Altima
Preparation and Safety
Before you start, make sure your car is turned off. It's like turning off a toy before changing its batteries.
Locating and Removing the Old Battery
Find where the old battery is in your car. In a 2015 Nissan Altima, it's under the hood. Once the cables are disconnected, you can take out the old battery. Be careful, it might be heavy!
Disconnecting the Cables
The negative cable is usually black. Disconnect it first to avoid any sparks. It's like unplugging a toy before you open it up.
The positive cable is usually red. Connect it first, then connect the negative cable. It's like plugging in a toy after you've put in new batteries.
Cleaning the Battery Tray and Installing the New Battery
Before you put in the new battery, clean the tray where the battery sits. It's like cleaning a toy box before putting in new toys. Now you can put in the new battery. Make sure it fits snugly in the tray.
Securing the Connections
Finally, make sure all the cables are securely connected to the battery. You don't want them to come loose while you're driving!
Maintenance and Care for the Battery
Regular Checkups and Cleanliness
Just like a plant needs water to grow, your car battery needs water to function properly. Make sure to check the water level regularly.
Keep your battery clean to prevent corrosion. It's like washing your hands to keep them germ-free.
Regular Usage and Proper Storage
Drive your car often to maintain the battery charge. It's like exercising regularly to keep your body healthy. If possible, keep your car in a garage.
This protects the battery from extreme temperatures, just like a house protects you from the weather.
FAQs
Can I use a lithium-ion battery for my 2015 Nissan Altima?
No, lithium-ion batteries are typically not suitable for a 2015 Nissan Altima as it is not a hybrid or electric vehicle.
Is the Group 35 battery the recommended size for a 2015 Nissan Altima?
Yes, the recommended battery size for a 2015 Nissan Altima is Group Size 35.
Are AGM batteries a good fit for a 2015 Nissan Altima?
Yes, AGM batteries are a good choice for a 2015 Nissan Altima due to their spill-proof nature and high-power output.
Do all 2015 Nissan Altima batteries require maintenance?
Lead-acid batteries require maintenance, but AGM batteries, a type of lead-acid battery, are maintenance-free.
Is a battery with a higher CCA rating better for colder climates?
Yes, a battery with a higher CCA (Cold Cranking Amps) rating is generally better for colder climates as it provides more power to start the car.
Conclusion
Choosing the right battery size for your 2015 Nissan Altima is crucial for optimal performance.
Regular maintenance and care can extend its life, ensuring you get the most out of your investment.
Always consult your vehicle's manual or a professional if you're unsure about any aspect of car battery selection or maintenance.