Looking to find out What Size Generator You Need For Your House? Good news! Our calculator makes it super easy.
Just select the quantity for each appliance you have, like fridges, AC units, and TVs. No math, no stress!
Get your tailored generator size in seconds and keep your home powered up, hassle-free!
Generator Wattage Calculator
Select Kitchen Appliances
Select Heating | Cooling | Lighting
Select Devices
Desktop Computer and Monitor
Keep in mind that this is just a rough guide – for more accurate estimation, we recommend consulting with your generator provider.
Click Here To Check Recommended Generators
What You Need to Know About Generator Sizing
The Role of Wattage in Generator Sizing
Wattage is the power a generator provides. It's like the strength of your generator.
Higher wattage means the generator can run more things at once. You need to match the total wattage of your appliances to the generator's wattage.
Running watts are the ongoing power needs. Starting watts are the initial power boost to start an appliance. Both are crucial.
How Many Appliances You Can Run
List all the appliances you need to run during a power outage. Don't forget things like fridges, lights, and fans.
Each device has a wattage rating. It tells you how much power it needs. Add up the wattage of all these devices.
This total is your baseline for choosing a generator. Always go a bit higher than this number for safety.
The Concept of Phases in Generators
Generators come in single-phase and three-phase types. Single-phase generators are good for homes.
They power common items like lights and fans. Three-phase generators are for industrial uses.
They run heavy-duty machines. Know the phase type you need before you choose.
Peak Load and Continuous Load
Peak load is the highest point of energy your appliances need at startup.
Continuous load is the stable energy level to keep appliances running. Your generator must meet both needs. This ensures your devices run without hiccups.
Portable vs. Standby Generators
Portable generators are small and easy to move. They're good for camping or small backup needs.
Standby generators are big and stay in one place. They can power a whole house.
They start automatically when the power goes out. Choose based on your exact needs and how much space you have.
Fuel Type Matters
Generators run on different kinds of fuel. Gasoline, diesel, propane, and natural gas are common types.
Each has pros and cons. Gasoline is easy to get but doesn't store well. Diesel is efficient but noisy.
Propane and natural gas are cleaner but can be costly. Pick the fuel type based on availability and cost.
Safety Precautions
Never overlook safety. Generators can be dangerous. They produce carbon monoxide.
Always run them outside and away from windows. Make sure to install carbon monoxide detectors in your home.
Follow all safety guidelines in the user manual.
How Much Generator Power Do You Need?
Understanding Wattage Ratings of Appliances
First, look at the wattage ratings on your appliances. You'll find these on labels or in the manuals.
Write down these numbers. They're the secret code for how much power each device uses. Add them up. This is your starting point.
The Mystery of Starting Watts and Running Watts
Here's where it gets interesting. Appliances have two kinds of power needs: starting watts and running watts.
Starting watts are like the sprint at the start of a race. They're high but last only a few seconds.
Running watts are like the long jog. They're lower but keep going as long as the device is on. Know both kinds.
The Buffer Zone: Why More is Better
You'll need a buffer zone. This means picking a generator that has more power than you think you'll use. Why?
Appliances sometimes use extra power suddenly. If your generator is too weak, it can't handle these surprises.
Aim for a generator that offers 20% more power than your total wattage needs.
Fuel Types: Gasoline, Diesel, Propane, and Natural Gas
Fuel is what makes your generator go. Think of it like food for a pet. Different generators like different foods.
They can run on gasoline, diesel, propane, or natural gas. Each type has upsides and downsides.
Gasoline is common but doesn't last long. Diesel is strong but stinky. Propane and natural gas are clean but can be expensive.
Monitoring Power Consumption
Keep an eye on power consumption. This means checking how much power your home uses when running on the generator.
You can do this by reading the generator's built-in meter. Or, you can buy a separate power meter to track it. This way, you won't overload your generator.
Types Of Generators For Home
Gasoline Generators
Gasoline generators are the most common type you'll find. People like them because they're easy to find fuel for.
But remember, gasoline can be flammable and dangerous. Keep gasoline in a safe place.
Don't store it near the generator. Gasoline also goes bad over time. Use a stabilizer if you plan to store it for a long time.
Diesel Generators
Diesel generators are for those who want more power. They usually last longer and are more fuel-efficient.
That's a good thing for your wallet! But diesel fuel can smell strong. You might not like it.
Also, diesel generators are usually heavier. Think about this if you need to move it around.
Propane Generators
If you want something cleaner, check out propane generators. These are eco-friendly and have a long shelf life.
But propane is less efficient than diesel and gasoline. You'll need more fuel for the same amount of power.
Also, propane tanks can take up a lot of space. Make sure you have room.
Solar Generators
Solar generators are the stars of clean energy. They use sunlight to make power.
So, you're not burning any fuel. That's great for Mother Earth! But they can be expensive.
Also, what if it's a cloudy day? You'll need a backup. Another thing: they usually offer less power. Good for small stuff, not for your entire home.
Inverter Generators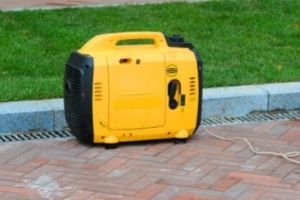 Meet the inverter generators. They're quiet and portable. Great for camping or tailgating.
They change DC power to AC power. This makes them more efficient. But, they usually don't have as much power. Think small appliances, not big ones.
Standby Generators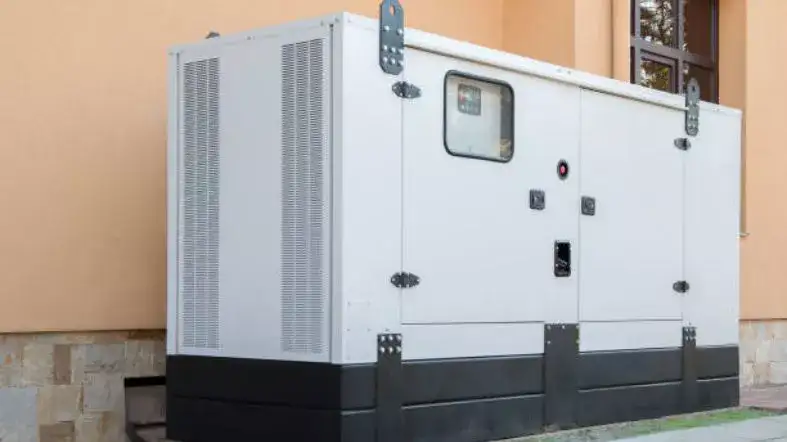 Standby generators are the big guys. They can power your whole home.
When the power goes out, they turn on by themselves. Awesome, right?
But they're expensive. You'll also need to hire someone to install it. It's not a DIY project.
How to Calculate What Size Generator Do I Need For My House
List Your Electrical Items
First, create a comprehensive list of electrical items you want to keep on during an outage.
I'm talking about everything: lights, refrigerator, TV, and even that phone charger you can't live without.
A well-thought-out list ensures you don't overlook anything. Trust me, you don't want to realize you forgot your heater in the middle of winter!
Find Wattage for Each Item
Next up, identify the wattage of each item on your list. This is crucial because wattage tells you exactly how much power each item needs.
The information is usually on the item's label or in the manual.
If you can't find it, a quick online search will usually do the trick. You want to write down the wattage beside each item on your list. Make it neat; you'll be referring back to this!
Add Up the Wattages
Okay, grab a calculator, and sum up the individual wattages of all items on your list. This gives you a snapshot of your total power requirement.
You might think the number is intimidating, but don't worry. This is just to give you a ballpark figure to work with.
Calculate Starting Watts
Let's dive deeper. Some appliances require more power when they start compared to when they're running.
For example, your fridge will need an extra burst of energy right when it kicks on. This is called the starting wattage.
Identify the starting wattage for these special items and note it down. You usually find this in the manual or online, just like before.
Add Starting Watts to Total Wattage
Here's the kicker. You'll want to add the highest starting wattage to your total calculated wattage. This ensures your generator can handle the initial power surge.
Why just the highest? Because it's unlikely all your appliances will start up simultaneously. So, adding just the highest one should cover you.
Consider a Safety Margin
Time for some cushioning. Always include a safety margin of around 20% more than your calculated total wattage.
This ensures your generator won't be running at full capacity all the time, which is a good thing. It adds longevity to your generator and peace of mind for you.
Check Generator Options
By now, you have a clear number in mind. It's time to review generator models that can handle your needs.
Compare their running and starting wattages with your calculated figures.
Ensure they align. You don't want to go through all this math just to end up with a generator that falls short!
Read Reviews and Ask for Advice
Last but not least, read online reviews and seek advice from current generator owners. They can offer insights you won't find in any manual.
Pay attention to reviews that talk about reliability and ease of use. You want your generator to be user-friendly and durable. That's non-negotiable!
Read More: What Size Generator Do I Need For My House (Chart Added)
What To Look At Before Buying A Generator: Generator Features
Using A Parallel Capable Generator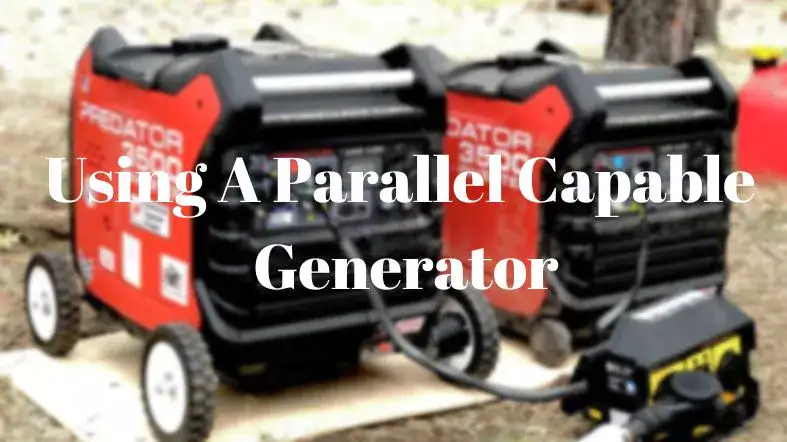 You've got a generator that is either not capable of running the whole house, or you just don't want to take up all your power in one spot.
This means needing to use it with something called a parallel cable and this lets you connect two generators together so they both are providing electricity at once instead of taking turns as they work.
Dual Fuel Capabilities
Some generators are capable of running on either gas or diesel. You will need to have a fuel tank with the appropriate type, but it's nice when you can get away without carrying around two heavy tanks."
Gas Tank Capacity
The bigger the better for those long power outages where you won't be able to refuel.
A 20-gallon tank can provide enough electricity for about ten hours while a 40-gallon one will give closer to 18 hours of constant use before needing.
Duty Cycle
What are the conditions that you will be running your generator under?
If it is an emergency such as power outage, what can you expect from the weather and how long might this last? How many hours a day do you need to run it for?
Fuel Consumption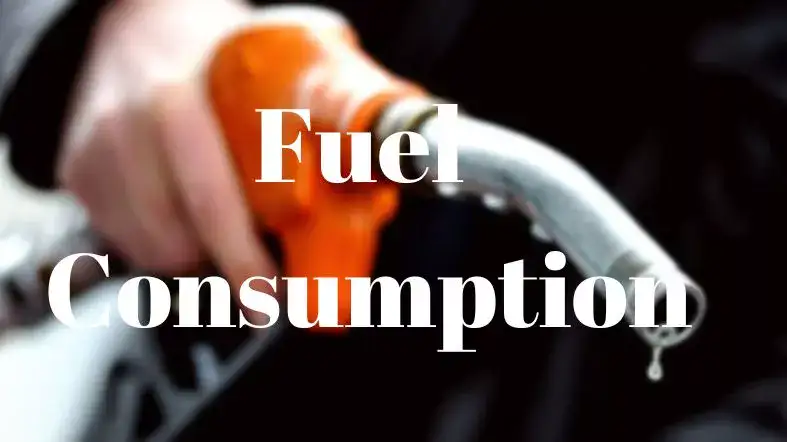 How much fuel does your generator require per hour of operation, either gasoline or diesel.
Knowing your needs beforehand will help determine which type of fuel to order with your unit so that there's no downtime during delivery or waiting for additional supplies.
Price
Of course, choosing between different models comes down to price versus features.
For those on a tight budget, we recommend simpler generators without all the bells and whistles in favor of low cost but high output options.
These units are the perfect choice for those powering simple home appliances, such as lights and small electronic devices.
For those with a bigger budget, we recommend more powerful generators that are able to power all of your home's major electrical components in an emergency outage or storm event.
Noise Level
Will it be noisy or silent to operate your generator? Can people hear it from a distance away, say in another room while they are sleeping?
How close does one have to get before they can identify that sound as coming from your home's backup power supply system?
Power Source
Is this an AC (Alternating Current) Generator or DC (Direct Current)? An AC model provides more back-up time than a DC because of its ability to run on utility electricity.
A 12V battery could only last 15 minutes with no outside energy source available.
However, if there was access to 120 volts through household wiring, the 12V battery backup would last up to 18 hours.
Output
How many amps does it produce? The number of amps is determined by the size and type of generator you purchase, from as little as 200 or so to over 10000.
Capacity refers to how much power your home needs on a regular basis in order for this particular model (or any other) to work effectively when running off-grid.
This should include all appliances that are necessary for daily life such as refrigerators, freezers, microwaves, washers/dryers, etc., but also items like televisions and surround sound systems which may be considered luxury items.
FAQs
What happens if the wattage of my selected generator is less than the total wattage required by my appliances and tools?
If the wattage of the generator you select is less than the total wattage required by your appliances and tools, either the generator will fail or some of the appliances won't work. It's always important to select the right size generator to avoid such issues.
Can a home standby generator power my entire house if I want everything running at the same time?
Yes, a home standby generator can power your whole house if you want everything to run simultaneously. However, you need to select a high wattage generator to handle all the reactive loads from your appliances and ensure all your power needs are met.
How big of a generator do I need to power my air conditioner?
The size of the generator you need to power your air conditioner depends on its wattage. Check the air conditioner's wattage and use a generator wattage calculator to get an accurate answer.
What's the best generator to use as a backup power source for my whole house?
The best generator to use as a backup power source for your house depends on your power needs. The Generac standby generator system is quite popular since it provides a backup generator recommendation based on your home's size and corresponding outlets.
What exactly is a generator wattage calculator?
A generator wattage calculator is an online tool that helps you determine what size generator you need to power your appliances and tools. This tool sums up the wattage of each device you want to run, providing an estimate of the total power you need.
Can I use the generator sizing calculator even if I have a variety of different electrical appliances at home?
Yes, a generator sizing calculator is designed to accommodate a range of different electronic appliances. Simply input the wattage of each electrical appliance, and the calculator will provide you with an estimate of the size of generator you need.
How does a home standby generator work?
A home standby generator provides uninterrupted backup power to your home when the main power supply is down. Once installed, it will automatically start up when it senses a power outage, hence ensuring that your home remains powered.
How can I maximize the performance of my generator?
For optimum performance, always ensure your generator is well maintained. Likewise, opt to not use all appliances at the same time, unless your generator capacity allows for it. It's also recommended to frequently use the generator, but within its power limits.
Can I select a whole house generator based on my home's size and corresponding outlets?
Yes, several standby sizing calculators provide a backup generator recommendation based on your home's size and corresponding outlets. Such calculators take into account your home's layout and power needs, ensuring you select the best generator for your specific needs.
Determining the right generator size for your home is essential to ensure you have reliable backup power during outages.
The What Size Generator Do I Need For My House Calculator is a valuable tool that simplifies this process.
By inputting your home's power requirements, you can estimate the minimum generator size required to keep your household running smoothly.