Light flickering can be a cause for concern, as it may indicate underlying electrical issues or potential hazards.
In this article, we will explore when you should be worried about light flickering and the steps you can take to fix it.
Find out what signs indicate electrical issues and safety risks. Take action when flickering lights leave you in the dark.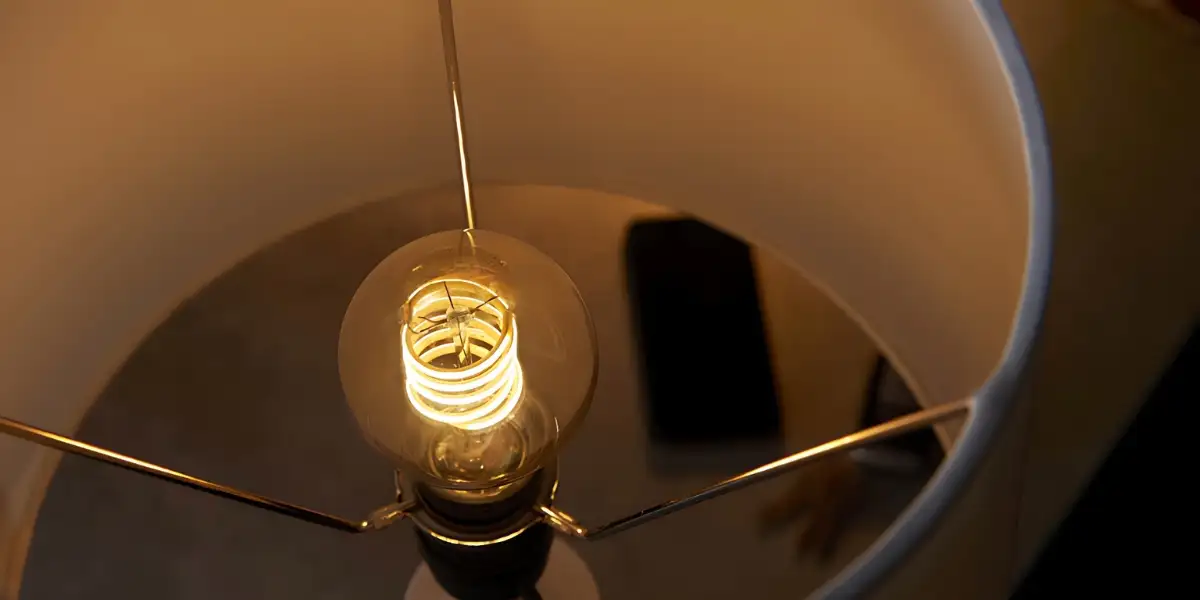 When Should I Be Worried About Light Flickering?
Here are some instances when you should be concerned about light flickering:
Frequent and Intense Flickering
When your home's lights flicker frequently and intensely, you should investigate further.
Frequent and intense flickering can indicate a more serious underlying problem with your electrical system.
Flickering Across Multiple Lights
When light flickering occurs in multiple areas of your home, affecting different fixtures or circuits, it suggests that the issue is not isolated to a specific light bulb or fixture.
This could indicate a problem with the electrical wiring or the main power supply, requiring immediate attention.
Flickering with Other Electrical Problems
If the light flickering is accompanied by other electrical issues, such as dimming, buzzing sounds, or power surges, it's a clear indication that there is a larger electrical problem at hand.
These symptoms may be indicative of faulty wiring, loose connections, or an overloaded circuit.
Flickering during Specific Activities
Overloaded circuits can cause lights to flicker when you use high-power appliances or turn on certain lights.
Overloaded circuits can lead to electrical hazards. It should be addressed immediately to ensure the safety and proper functioning of your electrical system.
Flickering Accompanied by Voltage Fluctuations
Voltage fluctuations accompany light flickering, which indicates an unstable power supply.
It can damage electronics, cause appliances to malfunction, and threaten your electrical system.
A professional electrician is crucial in these cases to diagnose the issue and make the necessary repairs.
Flickering Persistent After Bulb Replacement
It indicates that the problem lies beyond the light bulb if the flickering persists after you replace the bulb.
In such cases, investigate further to identify the underlying cause and take appropriate measures.
Flickering in New or Recently Modified Installations
You might experience flickering lights after installing new light fixtures or making electrical changes.
Consult a professional electrician to assess the installation and ensure it complies with safety standards.
Flickering in Older Homes
In older homes, light flickering may be more common due to aging electrical systems.
If you reside in an older property and experience frequent or intense flickering, an electrician can identify and address any potential issues with your electrical system.
How do you identify potential electrical problems?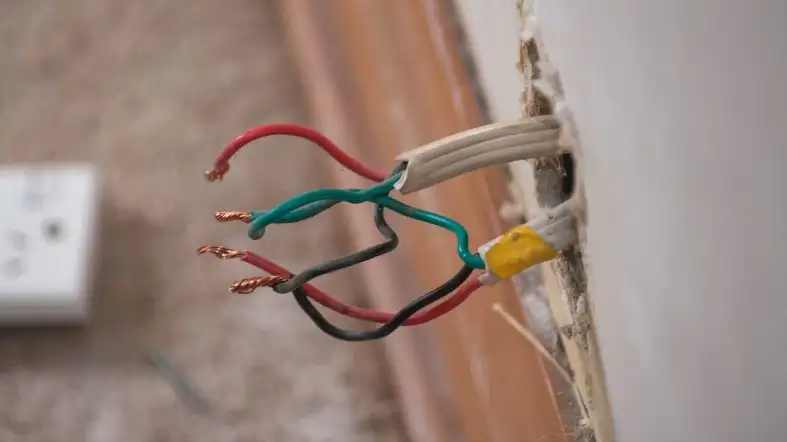 Here is a step-by-step guide to identifying potential electrical problems in your home
Start with a Visual Inspection
Begin by conducting a thorough visual inspection of your electrical system. Make sure there are no visible signs of damage, such as frayed wires or loose connections.
Examine electrical outlets, switches, and circuit breakers for any abnormalities.
Check appliances for flickering lights, discolored outlets, or warm outlets. Note down any observations you make during this inspection.
Test Outlets and Switches
To further assess the condition of your electrical system, test all outlets and switches.
Check outlets for voltage and grounding using a voltage tester or multimeter. Turn switches on and off to check for any irregularities, such as flickering lights or buzzing sounds.
Check all outlets, including GFCIs (ground fault circuit interrupters) and outdoor outlets.
Check Circuit Breakers
Next, examine your circuit breaker panel. Look for tripped breakers or those that are not fully engaging.
Try resetting any tripped breakers and see if they trip again immediately.
Pay attention to any burning smells, unusual sounds, or excessive heat emanating from the panel. Contact a qualified electrician if you notice anything suspicious.
Assess Lighting System
Inspect all light fixtures, lamps, and bulbs to ensure they are in good working order. If your bulbs are flickering or burning out frequently, they could be faulty.
Check if the wattage of the bulbs matches the fixture's rating to prevent overheating.
Examine dimmer switches for smooth dimming or buzzing noises, as well.
Test Appliances and Electronics
Evaluate the performance of your appliances and electronics. Are they functioning properly or exhibiting any odd behavior?
Test each device individually, checking for any power fluctuations or abnormal sounds.
Pay attention to appliances that trip circuit breakers frequently or cause lights to dim.
These symptoms may indicate issues with the electrical supply or the appliance itself.
Monitor the Electrical Bill
Keep an eye on your electrical bill for any significant or unexplained increases in usage.
A sudden spike in electricity consumption may indicate faulty wiring or a malfunctioning device.
Investigate further if your bill seems unusually high compared to previous months.
Seek Professional Help
If you notice any potential electrical problems, consult a licensed electrician.
Identifying and resolving electrical issues safely and efficiently is the job of professionals.
During an inspection, they can diagnose any problems accurately and recommend solutions.
Is flickering light a fire hazard?
Flickering lights can be a warning sign of underlying electrical issues that may pose a fire risk if left unaddressed. Here are some factors to consider: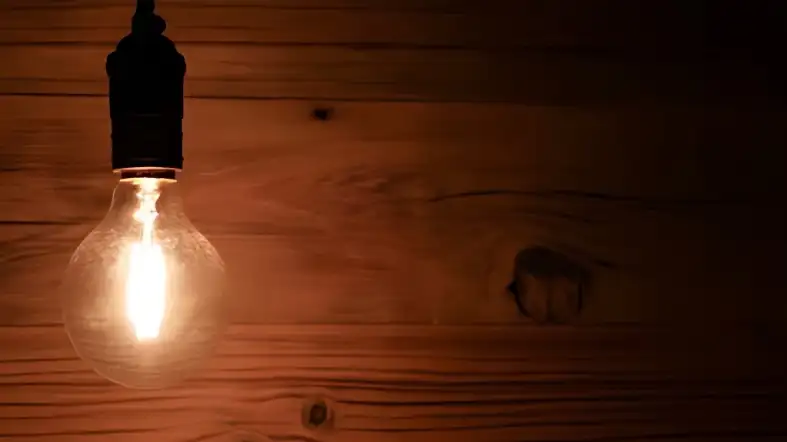 Electrical Wiring Condition
Your electrical wiring plays a crucial role in determining whether light flickering poses a fire hazard.
If your wiring is old, damaged, or improperly installed, it can increase the risk of electrical fires.
Electricians can identify potential hazards and identify wiring issues through regular inspections.
Loose Connections
Loose electrical connections can lead to arcing, which can generate heat and potentially cause a fire.
Flickering lights may be a sign of loose connections. You should contact a professional electrician immediately if you notice flickering lights or smell burning.
Overloaded Circuits
Electrical fires can occur if your circuits are overloaded with devices or appliances. Flickering lights can be an indicator of an overloaded circuit.
When connecting long-term, high-power devices, distribute the electrical load across several circuits.
Faulty Fixtures or Bulbs
Sometimes, the flickering of lights can be attributed to faulty fixtures or bulbs.
Damaged fixtures or bulbs can generate excessive heat, increasing the risk of fire. Regularly inspect your light fixtures and replace any damaged components promptly.
Rodent Infestations
A rat or mouse chewing on an electrical wire can cause exposed wires and fire hazards.
If you notice flickering lights, droppings, or gnawed materials, a professional electrician should inspect your wiring.
Factors that Indicate a Need for Professional Attention
Here are some key factors to be aware of:
Persistent Electrical Problems:
A constant power outage, circuit breakers tripping, or unresponsive outlets are clear signs of trouble. Often, a professional electrician can identify the underlying cause.
Flickering Lights:
Electrical problems may appear as persistent or severe light flickering. It may be a sign of faulty wiring, overloaded circuits, loose connections, or voltage fluctuations.
A professional should evaluate and address electrical issues since they can pose safety risks.
Burning Smells or Strange Odors:
Never ignore smells coming from electrical outlets, switches, or appliances.
Electrical arcing, overheating wires, melting plastic, or a burning smell may indicate these issues. Fire hazards require immediate attention from a professional.
Hot Switches, Outlets, or Panels:
Overloads, loose connections, or faulty wiring can cause excessive heat.
A professional electrician should inspect hot surfaces immediately for potential fire risks.
Electrical Shocks or Tingling Sensations:
Touching switches, outlets, or appliances and experiencing electrical shocks is a serious problem.
There is a serious risk of electric shock with faulty wiring and grounding problems.
A professional electrician can assess the situation and implement necessary safety measures.
Outdated or Damaged Wiring:
Having outdated or damaged electrical wiring in your property requires professional attention.
Knob-and-tube or aluminum wiring that is aging may not meet current safety standards.
Water leaks and rodent damage require immediate professional assessment and repair.
DIY Electrical Work:
A professional should inspect DIY electrical work if you lack electrical knowledge.
Incorrectly install or repair electrical systems can cause fires, electrocutions, or other problems.
What causes my lights to flicker when I use a new appliance?
There are a few possible explanations for this phenomenon: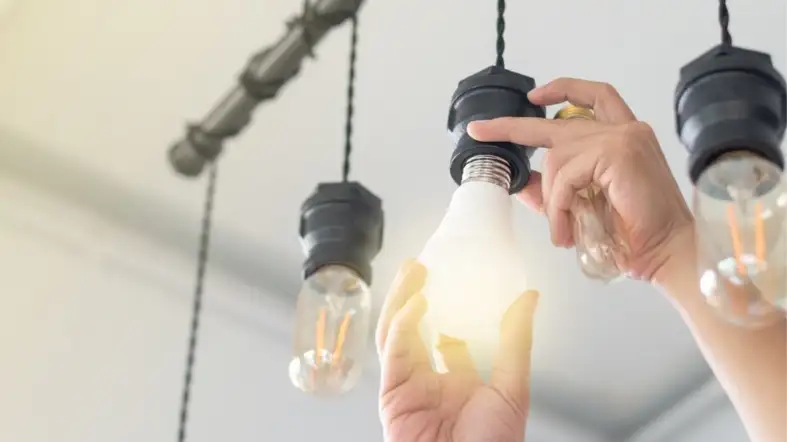 Electrical Load Demand
A refrigerator, air conditioner, or washing machine requires a significant amount of power to start.
Voltage drops in your electrical system may be caused by this surge in power demand.
As a result, your lights may flicker briefly until the appliance stabilizes its power consumption.
Inadequate Wiring
A poorly designed wiring system can cause voltage drops and subsequent flickering of your lights.
Older homes with outdated wiring systems may be more prone to this issue. Your wiring may need to be upgraded to accommodate the power demand of your appliances.
Loose Electrical Connections
Loose electrical connections can cause flickering lights when you switch on appliances.
Vibrations and electrical currents can loosen connections, leading to intermittent power supply.
It's important to have a professional electrician inspect your electrical connections. Tighten any loose terminals to ensure a stable electrical flow.
Circuit Overload
Flickering lights and appliances can occur if the circuit supplying power to both is overloaded.
Overloaded circuits occur when the total power demand exceeds the circuit's capacity.
The electrical load should be distributed over multiple circuits or your electrical system should be upgraded to handle the demand.
Aging Electrical System
Older homes may not have an electrical system capable of handling modern appliances.
Light flickers when appliances are switched on due to outdated electrical panels.
Electrical system upgrades can ensure your appliances are compatible with your system and reduce flickering lights.
Voltage Fluctuations
When appliances are turned on, voltage fluctuations from your utility company can also cause light flickering.
Issues with the power grid or utility service can cause voltage fluctuations.
You can mitigate voltage fluctuations by maintaining a well-maintained electrical system in your home.
FAQs on light flickering
Can Weather Conditions Cause Light Flickering?
Yes, extreme weather conditions such as storms or strong winds can cause temporary light flickering.
Are LED Bulbs More Prone To Flickering?
LED bulbs are generally less prone to flickering compared to traditional incandescent bulbs.
Incompatible dimmer switches or low-quality LEDs can still cause flickering.
Is It Normal For Lights To Flicker During Power Grid Fluctuations?
During power grid fluctuations, minor flickering is fairly common. Significant or frequent flickering may warrant investigation.
Can I Fix Flickering Lights On My Own?
For minor issues like loose bulbs or connections, you can attempt simple fixes.
It's best to consult an electrician if the problem persists or you're not sure what's causing it.
Are There Any DIY Methods To Reduce Light Flickering?
While addressing the underlying cause of flickering may require professional assistance.
Using high-quality bulbs and avoiding overloading circuits can help minimize flickering.
Conclusion
When lights flicker in your home, it's crucial to pay attention to certain signs.
In addition to flickering, you should be cautious if other electrical issues, such as dimming or buzzing, occur.
Flickering persists despite changing bulbs, or affects multiple lights, suggesting underlying electrical issues.
Ensure the safety of your electrical system by consulting a professional electrician.