How Many Watts Does A 12000 BTU AC Use?
We may earn affiliate fees for purchases using our links (at no additional cost to you).
You will find numerous types of air conditioners in the market from different brands.
But the one with a 12000 BTU rating is the most well-known. So, if you have one or you want to buy one, you should know how many watts does a 12000 BTU ac use.
In this article, we will know how much watts it consumes, what many factors have an impact on the consumption rate, how much you have to pay, etc.
How Many Watts Does A 12000 BTU Ac Use?
Generally, a 12000 BTU air conditioner will use between 1000-1200 watts of power, but it is best to check the specifications of your unit for a more accurate wattage.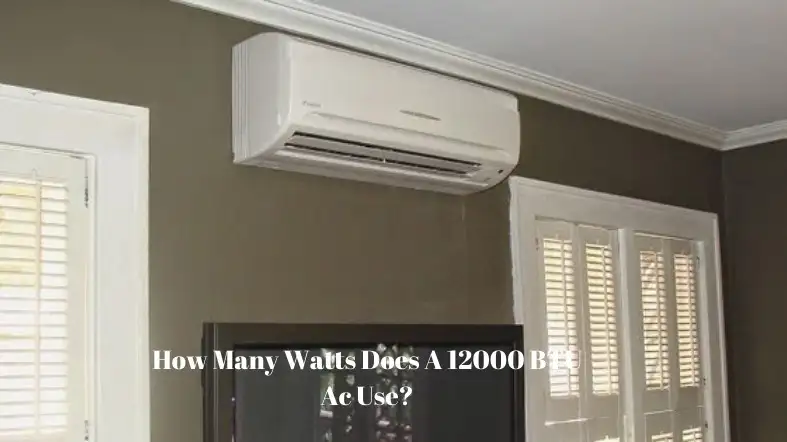 The wattage of a 12000 BTU air conditioner will depend on the manufacturer and model of the unit.
The Consumption Rate For A 12000 BTU Ac:
| Conditions | Watts |
| --- | --- |
| Moderate Use | 900 Watts or Less |
| Every Day Use | More Than 900 Watts |
| Every Day Rough Use | Up to 1350 Watts |
How To Determine The Watts For An Air Conditioner:
We have three separate techniques to calculate the wattage consumption rate for any air conditioner. It will clearly indicate the fingers to the potential wattage.
Find Out The Wattage: 
To do this, you only have to check out the watt's specification sheet. Here you will get the wattage consumption rate, which is the power of the AC, in Watts. 
In the same section, you will also find the voltage of the AC in Volts and also the amperage of it in Ampers.
It will specifically mention the wattage that the AC is going to consume.
Check Out The Volts And Ampers: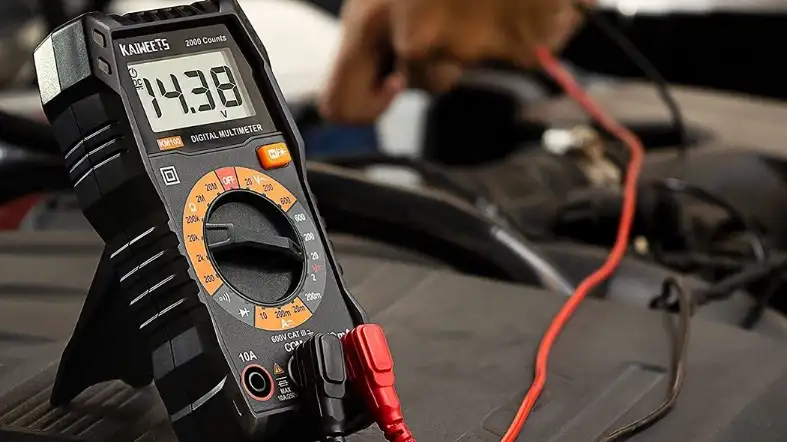 What if the spec sheet doesn't mention the wattage? Yes, it can happen. Sometimes, some brands don't include the wattage and prove only the Volts or Ampers.
For instance, you have an air conditioner; its specification sheet reads that it takes 10 Ampers and 120 Volts to function. 
Here, the simple equation for wattage from volts and ampers is: Wattage = Volts (x) Ampers
So, 10 Ampers (x) 120 Volts = 1200 wattage. 
Here you go, you have found out the wattage that your air conditioner will consume.
Use The EER And BTU Ratings: 
If nothing of the above help you, you still have another option available. Yes, you can simply find out the wattage for any particular AC using these two ratings.
Take an air conditioner, for instance, that is of 5000 BTU and has an EER rating of 10. The simple equation for wattage out of it is: Divide BTU by the EER rating.
So, the Wattage here is-5000 BTU/10 EER = 500 wattage. 
Calculate The Wattage For A 12000 BTU AC: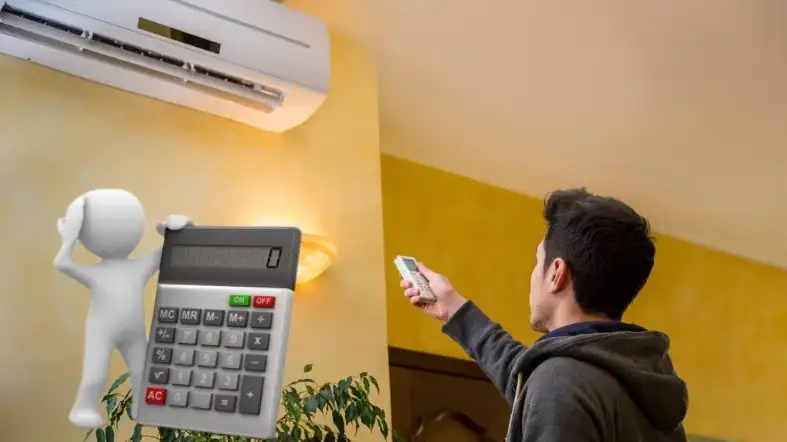 With the equations given above, anyone can do the math now. All we need is the BTU and EER rating.
Consider The BTU:
British Thermal Unit or simply BTU is a measurement unit for measuring the energy consumption rate.
It simply indicates, the amount of energy, that your AC will consume, per hour, to remove the heat from any given space.
BTU is a crucial statistic that may help you choose the right air conditioner for the size of your house, even if it may seem unnecessarily complex.
As you already know, 1 ton stands for 12000 BTU.
Consider The EER: 
As far as the EER rating is concerned, we all want to cool down our house from the summer heat wave.
In the same way, no one will ever dissent that we need the best air conditioner in terms of energy efficiency. 
The EER meaning the Energy Efficiency Rating just indicates the efficiency of an AC in terms of energy saving.
Most of the 12000 BTU window air conditioners come with either an EER rating of 10 or 13.
Do The Math: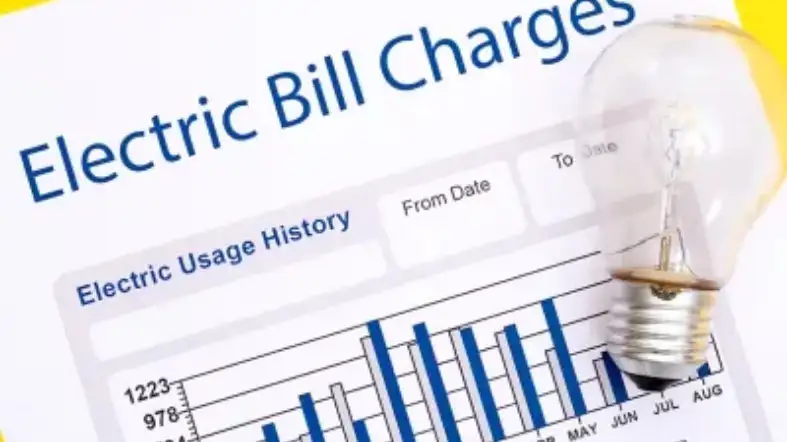 Say, your 12000 BTU window Air conditioner's EER rating is 10. So, the wattage will be:12000 BTU/EER 10 = 1200 wattage.
Now, if the EER rating is 13, the Wattage will be: 12000 BTU/EER 13 = 913 wattage.
Take a 3-ton AC with an EER rating of 13. What will be the wattage of this AC?
Well, 3 tons simple means (3 x 12000 = 36000 BTU) AC. So, the wattage will be "BTU divided by the EER rating. 36000 BTU/13 EER = 2769 wattage.
How Much Will A 12000 BTU Ac Add To The Electricity Bill:
Now, we come down to the real question. Usually, most of the air conditioners skyrocket the electricity cost. But, not necessarily every one of them does the same.
The wattage consumption of this air conditioner is 900-1300 watts. Moreover, the cost of electricity will also vary from state to state.
But what is common is that it costs around 11 cents per kilowatt hour.
So, if you are using your AC for 8 hours a day. Let's say, the wattage is 1050.  So, you are using 1050 (x) 8 = 8400 watt-hours every day. 
8400 watts are equal to: 8400 watt-hours per day / 1000 = 8.4 kWh per day
In a month, the consumption is: 12 x 8.4 kWh per day = 100.8 kWh per day.
So, the monthly cost for it will be: 100.8 kWh per day (x) 11 cents = 1109 cents = $11.
So, your air conditioner, in the given circumstances will cost you an average of $11 monthly and $132 yearly for moderate use.
Simply, we can conclude that for a medium-sized home or business, a 12000 BTU air conditioner is perfect.
It doesn't cost much to buy or maintain it. And it will do the job fairly without taking you to the cleaners. 
FAQs about how many watts does a 12000 BTU ac use:
What Size Generator Do I Need To Run A 12000 BTU Air Conditioner?
The initial wattage of any 12,000 BTU window air conditioner is 5,100, and its operating wattage is 1700. So, opt for a generator that has an output of 6,800 watts at least for it to function properly. The wattage of the generator ought to be at least as powerful as the wattage of the items you want to run.
How Many Amps Does It Take To Run A 12000 BTU Air Conditioner?
A 12000 BTU air conditioner is roughly a mid-budget, yet standard-size air conditioner. So, the amps consumption is 9 to 13 on average for it.
Will 1200 BTU Ac Use 1500 Watts?
That depends, as you know, on the EER rating of the air conditioner you have. If we take 1500 watts then, (12000/1500) = 8 EER is the rating for the AC. So, based on the EER rating, the AC you have may even use up to 1500 watts.
Final Words:
When purchasing an air conditioner, that is a question that is frequently asked is how many watts does a 12000 BTU ac use. It is indeed a legit question to ask.
So, the typical answer is-when operating every day, a 12000 BTU air conditioner builds up around 900 watts per hour. 
For rigorous use or based on other factors like SEER rating, you may have to count more watts and pay more consequently.
.