Determining what size alternator do I need for 2 batteries is crucial for having optimum performance from the vehicle or boat's electrical system.
It ensures batteries are adequately charged, enhancing the longevity of electrical systems. However, an incorrect size could lead to battery failure or other electrical issues.
This article will guide you through the process of determining the correct alternator size and exploring various types of alternators. So, buckle up, and let's dive into the world of alternators and batteries!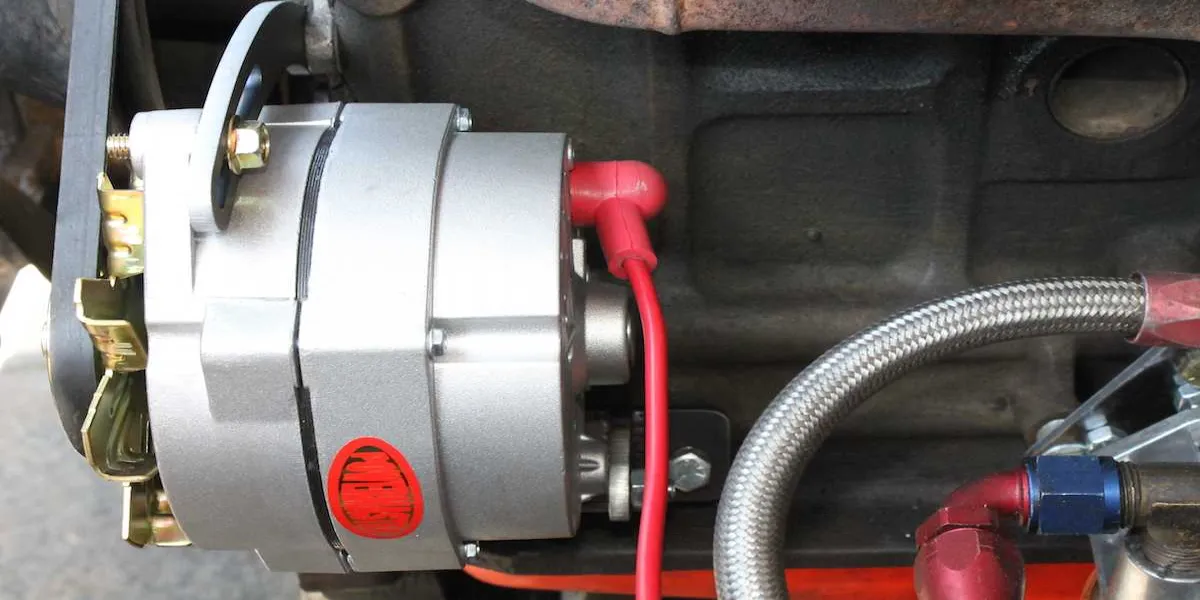 What Size Alternator Do I Need for 2 Batteries?
For two batteries, a standard alternator of 65 to 100 amps will suffice for most vehicles and small boats with two batteries. It ensures optimal charging and performance. However, the alternator size you need depends on the total electrical load and the battery's capacity.
Alternator Size Chart for 2 Batteries:
| Type of Batteries | Recommended Alternator Size | Additional Considerations |
| --- | --- | --- |
| Standard Automotive Batteries | 65-100 amps | Assess the total electrical load and energy needs |
| Deep Cycle Batteries | 100-150 amps | Verify the manufacturer's recommendations |
| Marine Batteries | 70-100 amps | Take into account environmental conditions |
| AGM (Absorbent Glass Mat) Batteries | 100-130 amps | Evaluate the capacity and discharge rate |
Different Types of Alternators Suitable for 2 Batteries
Standard Alternators
Standard alternators are the workhorses of the automotive world. They're found in most cars and trucks on the road today.
These alternators are designed to provide a steady flow of power to your vehicle's electrical systems while also charging the battery. They're built to be reliable and cost-effective, making them a great choice for most drivers.
High-Output Alternators
For those with high energy demands, such as off-road vehicles or cars with powerful stereo systems, a high-output alternator is the way to go. These alternators are designed to provide more power than standard alternators.
They can handle the extra load from additional electrical accessories without breaking a sweat. However, they do come with a higher price tag.
Marine Alternators
If you're sailing the seven seas or just cruising around the lake, you'll need a marine alternator. These alternators are specifically designed for boats and other marine applications.
They're built to withstand harsh marine conditions, including saltwater and humidity.
Marine alternators also often have features like corrosion-resistant materials and sealed bearings to ensure they can stand up to the rigors of life on the water.
Compact Alternators
Space is at a premium in some vehicles, especially compact cars or sports cars with tight engine bays. That's where compact alternators come in.
These alternators are smaller in size but still pack a punch when it comes to power output.
They're designed to fit in tight spaces without sacrificing performance. So even if your vehicle is small, you can still have a powerful electrical system.
Factors Influencing Alternator Size Selection for 2 Batteries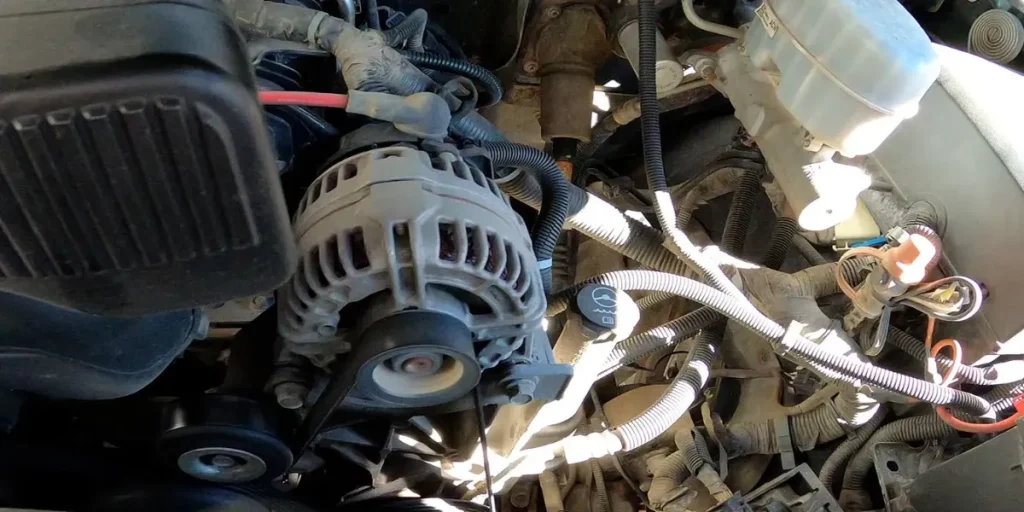 Battery Type and Capacity
Different batteries have different power needs. For instance, a deep-cycle battery used in an RV or boat may need more power to charge than a standard car battery. Larger-capacity batteries generally require a larger alternator.
Energy Consumption
The more electrical devices you have in your vehicle, the more power you'll need. A vehicle with high energy consumption, like one with a powerful stereo system or additional lighting, will likely require a larger alternator.
Vehicle or Equipment Type
Different vehicles and equipment have different power requirements. A large truck or an RV, for example, will likely need a larger alternator than a compact car.
Environmental Conditions
Harsh conditions like extreme temperatures can affect battery performance and may require a larger alternator.
For instance, if you often drive in hot weather, your battery may drain faster and need a larger alternator to keep it charged.
Cost and Budget Considerations
Alternators come in a wide range of prices. It's important to choose an alternator that fits within your budget but still meets your power needs.
Manufacturer Recommendations
Always check the manufacturer's recommendations when choosing an alternator. The manufacturer of your vehicle or equipment will often provide guidelines on the appropriate alternator size.
Existing Electrical System
The existing electrical system in your vehicle or equipment may limit the size of the alternator that can be installed. It's important to ensure that the alternator you choose is compatible with your existing system.
How to Choose the Right Alternator for 2 Batteries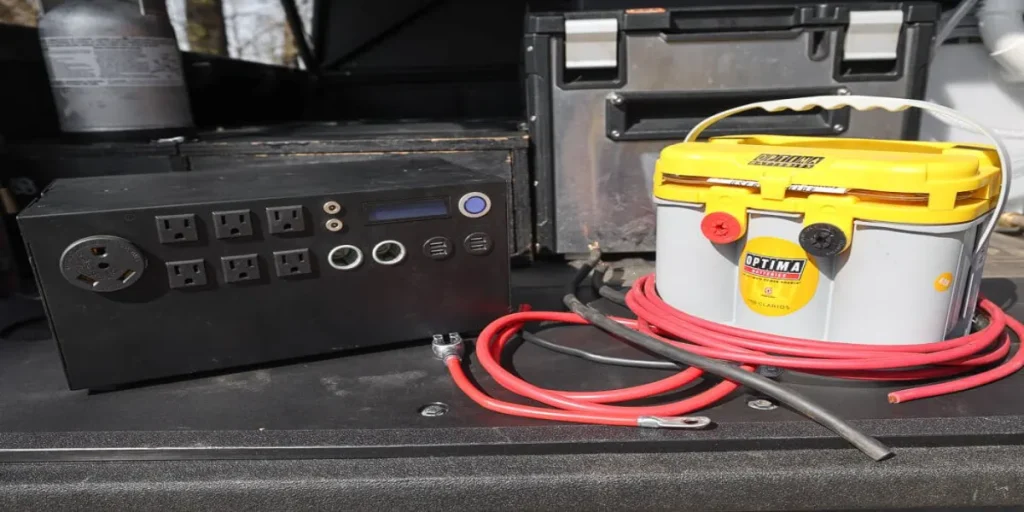 Understanding Battery Needs
When choosing an alternator for two batteries, know what the batteries need. Think of batteries like people who get hungry.
They need food, or energy, to work. The alternator is like a chef that makes food for them. So, pick an alternator that can cook enough food for both batteries.
For example, if you have two big truck batteries, they need a strong chef or a high-power alternator.
Checking Alternator Output
Look at the alternator output. The output is like the amount of food the chef can cook. It's measured in amperes or amps. More amps mean more power.
Check the label on the alternator. It tells you the maximum amps. For instance, an alternator labeled "100A" can give 100 amps. For two batteries, choose an alternator that can give enough amps to both.
Selecting the Right Size
Choose the right size alternator. Size matters because it needs to fit in your car. Think of it like a puzzle piece. It needs to fit in the right spot without being too big or too small.
For example, if you have a small car, find an alternator that fits well in the small space available. You can ask a car expert or check the car manual to know the right size.
Matching Batteries and Alternator
Make sure the alternator matches the batteries. Imagine you have one fast eater and one slow eater. If the chef cooks too fast, the slow eater can't keep up.
If the chef is too slow, the fast eater will be hungry. Similarly, the alternator should match the charging speed of the batteries.
So, if you have a fast-charging and a slow-charging battery, find an alternator that can charge both at the right speed.
Ensuring Durability
Pick an alternator that lasts long. You don't want a chef that gets tired and stops cooking too soon. A durable alternator keeps making energy for a long time. Look for one that has a warranty.
A warranty is like a promise that it will work for a certain time. For example, if an alternator has a two-year warranty, it should work well for at least two years.
Comparing Prices
Compare the prices of different alternators. Think of buying an alternator like buying a toy. You want the best toy, but you also want to save your money.
So, look for an alternator that has a good price and does its job well. For example, you can look at different stores and online to find the best price for the alternator you need.
Seeking Professional Advice
Always ask a car expert for advice. Car experts know a lot about alternators and batteries. They are like doctors who know what medicine is best.
So, ask them which alternator is best for your two batteries. For instance, if you're unsure about the right size or power, a car expert can help you pick the right one.
Reviewing Product Ratings
Lastly, look at the product ratings. Ratings are like stars. More stars mean a better product. People who use the product give it stars.
For example, an alternator with five stars is likely very good. Read the comments too. They tell you what people liked or didn't like about the alternator. If many people say it's good, it's probably a good choice.
Common Signs of an Inadequate Alternator
Dim Lights
If you notice your headlights or interior lights are dimmer than usual, it could be a sign that your alternator isn't providing enough power.
For example, if you're driving at night and your headlights seem less bright, it might be time to check your alternator.
Warning Lights
The battery warning light on your dashboard is there for a reason. If it lights up, it's often an indication of a problem with your alternator.
So, if you see this light flickering or staying on, it's a good idea to have your alternator checked.
Weak or Dead Batteries
Batteries that are consistently weak or dead could be a sign of an inadequate alternator.
If you find that your car battery is often drained, despite being relatively new, the issue might be with the alternator not providing enough charge.
Difficulty Starting the Engine
Having trouble starting your engine can also be due to an inadequate alternator. If you turn the key and the engine either takes a long time to start or doesn't start at all, it could be because the alternator isn't supplying enough power to the battery.
FAQs
Can I use a standard alternator for any type of battery setup?
No, battery setup requirements vary, and using a standard alternator may not meet the needs of every battery setup, particularly those with higher energy demands.
Is a high-output alternator necessary for a powerful stereo system?
Yes, a powerful stereo system has high energy demands, making a high-output alternator a suitable choice to meet its power needs.
Are marine alternators resistant to corrosion?
Yes, marine alternators are designed with corrosion-resistant materials to withstand harsh marine conditions.
Do compact alternators provide the same power output as standard alternators?
No, compact alternators are designed for space efficiency and may not provide the same power output as standard alternators, depending on the model.
Does environmental condition impact the selection of alternator size?
Yes, harsh environmental conditions like extreme temperatures can impact battery performance and may necessitate a larger alternator.
Conclusion
Accurately answering "What Size Alternator Do I Need For 2 Batteries?" is pivotal in optimizing the performance of your electrical system.
This article has delineated the various factors, considerations, and types of alternators, providing a comprehensive guide to making an informed decision.
Always adhere to the manufacturer's guidelines and seek professional advice to ensure the longevity and reliability of your batteries.