Knowing what size battery do I need for a 2000W inverter is crucial for anyone looking to convert DC power to AC efficiently.
This knowledge ensures optimal performance and longevity, avoiding the drawbacks of impaired functionality and frequent replacements.
This article will guide you through the process of determining the right battery size, exploring various battery types, and providing tips on proper maintenance. Let's power up your knowledge of inverters and batteries!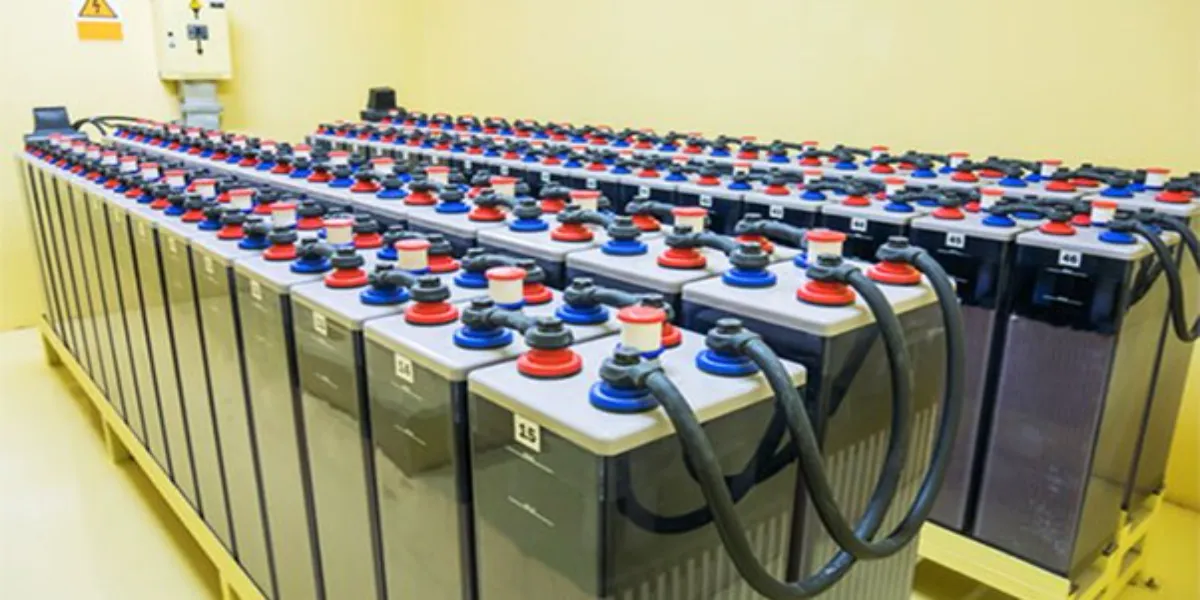 What Size Battery Is Needed for a 2000W Inverter?
For a 2000W inverter, you need a battery with enough capacity to handle the load. A 12V battery with 167Ah will suffice for 1 hour of run-time, considering 80% efficiency. For longer durations, calculate the Ampere-hours (Ah) required based on the connected devices and intended usage time.
Suitable Battery Types for 2000W Inverters
| Battery Type | Size (Ah) | Suitable for |
| --- | --- | --- |
| Lead-Acid Battery | 200Ah | Short term, cost-effective solutions |
| Lithium-Ion Battery | 170Ah | Longer life and higher efficiency |
| AGM (Absorbent Glass Mat) Battery | 200Ah | Safe and leak-proof options |
| Gel Cell Battery | 210Ah | Extreme temperatures and deep cycles |
Understanding Different Battery Types for 2000W Inverters
Different types of batteries are suitable to power a 2000W inverter. Here, we dive deeper into each type, their workings, and their compatibility with a 2000W inverter.
Lead-Acid Batteries
Lead-acid batteries are often considered the grandfathers of rechargeable batteries. Known for their reliability and affordability, they are an excellent choice if you're on a budget.
However, their significant weight and the need for regular maintenance are notable downsides.
For powering a 2000W inverter, a larger lead-acid battery or several smaller ones connected together might be necessary.
Lithium-Ion Batteries
Lithium-ion batteries are newer, known for being lightweight and super efficient at storing energy. They allow for deriving substantial power from a small battery, but these benefits come with a higher price tag.
A lithium-ion battery can provide stable power for longer periods for a 2000W inverter, making it a worthwhile investment despite its cost.
AGM (Absorbent Glass Mat) Batteries
AGM batteries use glass mats to hold the electrolyte, making them spill-proof and maintenance-free.
Known for their fast charging and discharging capabilities, AGM batteries are suitable for 2000W inverters that need to handle high loads quickly.
Their convenience and efficiency make them a considerable option for various inverter needs.
Gel Cell Batteries
Gel cell batteries utilize a gel electrolyte, ensuring safety due to no risk of spilling harmful liquids. They are reliable with a long lifespan but are more expensive, much like lithium-ion batteries.
For a 2000W inverter, gel cell batteries can offer a reliable and steady power supply, ensuring optimal performance.
How to Calculate the Required Battery Size for a 2000W Inverter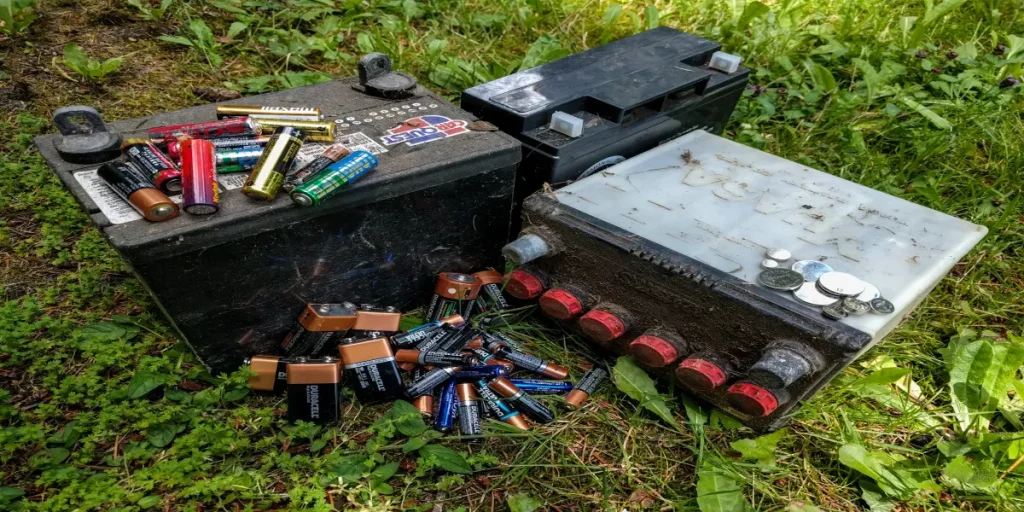 Understanding Watts and Amps
Let's think of electricity like water in a pipe. Watts are like the speed of the water, and amps are like the amount of water in the pipe.
For our inverter, we have 2000W, which means the speed of electricity is 2000 watts.
Find Out the Voltage of Your Battery
Voltage is like the pressure in our water pipe. A common voltage for inverter batteries is 12 volts. So, if our battery is 12 volts, we write it down as it's important for our calculation.
Discovering Amp-Hours (Ah)
Amp-hours are like the total amount of water the pipe can hold. It's a way to measure how much energy a battery can store. So, if a battery has higher Ah, it can power your appliances for a longer time.
The Calculation
Now, let's do the math! To find out how many Amp-hours (Ah) we need, we use this little equation: Ah = (2000W ÷ Voltage) × Hours of Use. Let's say we want to use our inverter for 3 hours.
We put the numbers in our equation: Ah = (2000W ÷ 12V) × 3h. So, Ah = 500 × 3 = 1500Ah. That means we need a battery with 1500Ah to run a 2000W inverter for 3 hours.
Considering Inverter Efficiency
Inverters are like helpful robots, but they need some power to work too. Many inverters are about 80% efficient. It means if we have 100 units of power, the inverter uses 80 units for our gadgets and 20 units for itself.
So, for our calculation, we need to consider this. If our inverter is 80% efficient, our new equation is:
Ah = ((2000W ÷ 12V) × Hours of Use) ÷ 0.8 (for 80% efficiency). For 3 hours of use, it's: Ah = (500 × 3) ÷ 0.8 = 1875Ah.
Choosing the Right Battery
Now that we have calculated the Amp-hours (Ah) we need, we can choose our battery! We are looking for a battery that has 1875Ah or more.
But remember, bigger batteries are heavier and cost more, so think about how you'll use them and where you'll keep them. A car battery could work, but it might not have enough Amp-hours.
A deep-cycle battery could be a good choice because it can give lots of power for a long time.
Keeping an Eye on Usage
We have our battery, but let's not forget to watch how we use our inverter. If we plug in lots of gadgets that use a lot of power, the battery will run out faster.
So, remember to use energy wisely! Turn off gadgets when we don't need them, and choose ones that don't use a lot of power.
Calculating for Different Appliances
Different gadgets and appliances use different amounts of power. A light bulb uses less power than a big TV.
So, if you want to use different appliances, write down the power each one uses. Add them up and use that number in your calculation instead of 2000W.
Don't Forget the Peaky Blinders!
No, not the TV show! Some gadgets need a lot more power when they start up. Like a fridge, it needs more power to start cooling, and then it uses less.
This is called a 'peak load.' So, remember to check if your gadgets have peak loads and consider this when choosing your battery.
Factors Influencing Battery Size Selection for a 2000W Inverter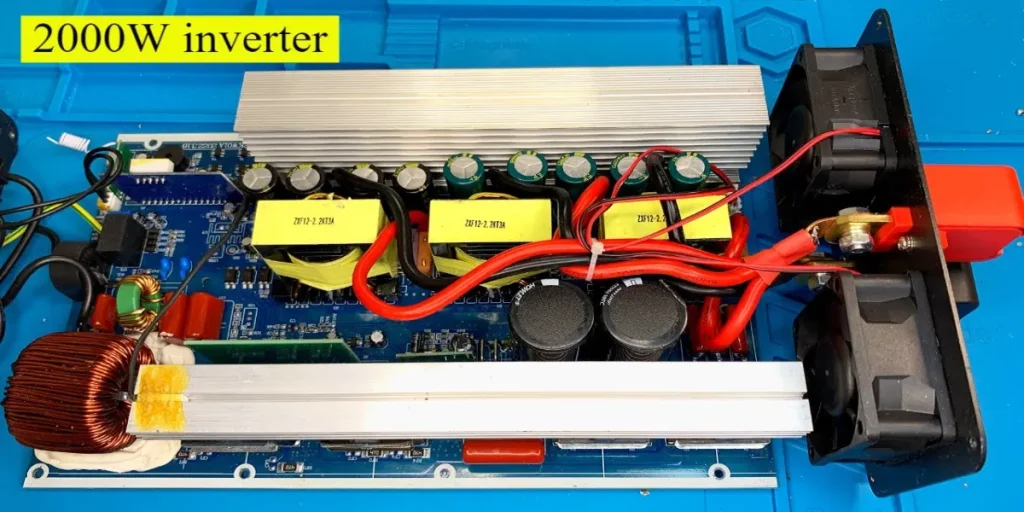 Choosing the right size battery for your inverter isn't just about power and time. There are several other factors you should consider:
Type of Appliances
The type of appliances you plan to power with your inverter plays a big role in the battery size. Light-load appliances like lights and fans require less power, so a smaller battery might do the trick.
But heavy-load appliances like refrigerators and air conditioners need more power, so you'll need a larger battery.
Battery Type
Different types of batteries have different advantages and disadvantages. For example, lead-acid batteries are affordable and reliable, but they're heavy and require regular maintenance.
On the other hand, lithium-ion batteries are lightweight and efficient, but they're more expensive.
Usage Time
How long you want to use your inverter also affects the battery size. If you only need to use your inverter for a few hours at a time, a smaller battery might be enough.
But if you want to use your inverter for longer periods, you'll need a larger battery.
Inverter Efficiency
Not all inverters are created equal. Some inverters are more efficient than others, meaning they lose less energy during operation.
An efficient inverter can run longer on the same-sized battery compared to a less efficient one.
Budget Considerations
Batteries can be expensive. You'll need to consider both the initial cost of the battery and the long-term costs of maintenance and replacement.
Climate and Environment
Batteries can be sensitive to temperature and require proper ventilation. If you live in a hot climate or plan to use your inverter in a small, poorly ventilated space, you might need a special type of battery.
Future Expansion Plans
If you plan to add more appliances or increase your power needs in the future, it might be a good idea to choose a larger battery now. This can save you from having to upgrade your battery later on.
Safety and Regulations
Safety should always be your top priority. Always follow installation standards and comply with certifications when installing your inverter and battery.
This can help prevent accidents and ensure your inverter system operates safely.
Tips for Maximizing Battery Life of 2000w Inverter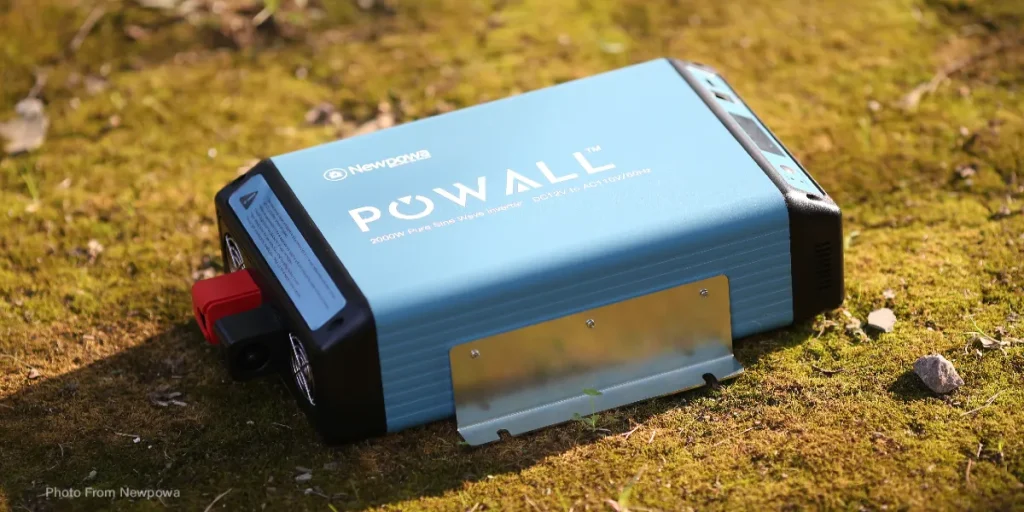 Regular Maintenance
Just like a car, batteries need regular check-ups too. Make sure to clean the terminals and check the electrolyte levels if you're using a lead-acid battery.
Proper Charging
Don't let your battery drain completely before charging it again. It's best to start charging when it reaches about 50% capacity. Also, avoid overcharging as it can damage the battery.
Avoid High Temperatures
Batteries don't like heat. High temperatures can cause the electrolyte to evaporate faster, which can damage the battery. Try to keep your inverter and battery in a cool, well-ventilated place.
Use Energy Efficient Appliances
The less energy your appliances use, the less strain on your battery. Consider switching to energy-efficient appliances to extend your battery life.
Don't Overload Your Inverter
Make sure not to connect too many appliances to your inverter at once. Overloading can cause your battery to drain faster.
Use the Right Size Battery
Using a battery that's too small for your inverter can cause it to drain quickly. Make sure to choose the right size battery for your 2000W inverter.
FAQs
Can I use a car battery for a 2000W inverter?
Yes, but a car battery may not have sufficient Amp-hours (Ah) to efficiently run a 2000W inverter for longer durations.
Are lead-acid batteries a good choice for 2000W inverters?
Lead-acid batteries can be a cost-effective choice for 2000W inverters but require regular maintenance and are heavier compared to other battery types.
Does the efficiency of the inverter impact the battery size needed?
Yes, the efficiency of the inverter impacts the battery size, with less efficient inverters requiring larger batteries.
Are lithium-ion batteries more efficient compared to lead-acid batteries for a 2000W inverter?
Yes, lithium-ion batteries are more efficient, lightweight, and have a longer life compared to lead-acid batteries but are also more expensive.
Do all batteries require regular maintenance for optimal performance with a 2000W inverter?
No, not all batteries, such as AGM and lithium-ion batteries, are maintenance-free, unlike lead-acid batteries which require regular maintenance.
Conclusion
Choosing the right size battery for your 2000W inverter is an important decision that depends on many factors.
By understanding these factors and doing some simple calculations, you can find the perfect battery for your needs! Remember: bigger isn't always better when it comes to batteries.