If you own a Husqvarna riding mower, you know how important it is to keep it running smoothly.
One crucial component of your mower is the battery, and knowing what size battery for Husqvarna riding mower is essential to ensure that it operates efficiently.
This blog post will guide you through the process of determining the appropriate battery size to ensure your mower is powered correctly and ready to deliver a smooth mowing experience.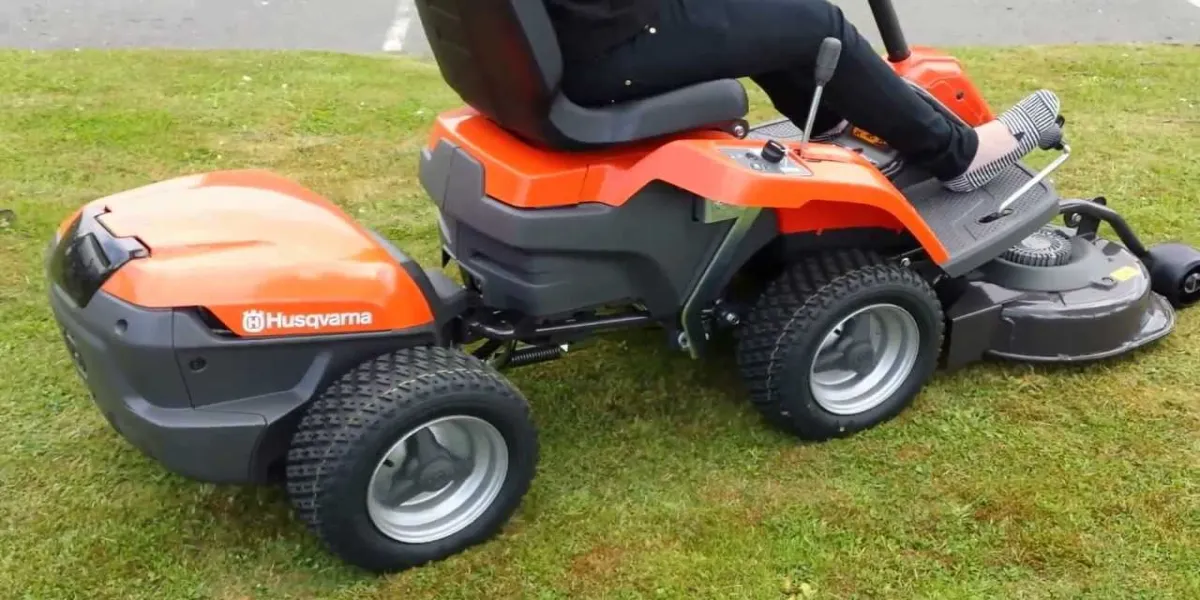 What Size Battery is Suitable?
For a Husqvarna riding mower, the suitable battery size is typically a 12-volt battery. Specific models may require different capacities, so refer to the mower's manual for precise specifications and manufacturer recommendations to ensure optimal performance and compatibility.
Battery Sizes for Specific Models
| Model | Battery Size |
| --- | --- |
| Husqvarna GTH220 Lawn Mower | 1 battery – SP12-35 NB (12 V 35 AH) |
| Husqvarna LTH120 Lawn Mower | 1 battery – SP12-35 NB (12 V 35 AH) |
| Husqvarna LTH145 Lawn Mower | 1 battery – 12V 35Ah NB Compatible Replacement Battery |
| Husqvarna LGT2654 Garden U1 Lawn Mower and Tractor | L 7.76 x W5.12 x H 6.7 inches |
| Husqvarna Yth2448 Lawn Tractor | 1 battery – 12V 35AH battery |
Importance of Correct Battery Size for Riding Mowers
Ensuring Optimal Performance
To make sure your mower is always ready to go, you need the right battery size. Think of it like a heart pumping blood to your body. The battery sends power to the engine and other parts of the mower.
If the battery is too small, your mower will struggle to run smoothly. But if the battery is just right, your mower will start easily and run smoothly.
Longevity and Durability
Imagine running a marathon in shoes that are too small. It's the same with batteries. If a battery is too small for your mower, it will wear out faster. But if the battery size is correct, it can handle the work easily and will last longer.
Safety Considerations
Using the wrong size battery can be dangerous. It can cause electrical problems or even damage your mower. Always use the correct size battery to keep your mower safe.
Efficiency and Fuel Consumption
The right battery size can also help your mower use fuel more efficiently. A correctly sized battery helps your mower run more efficiently, which means it uses less fuel.
Different Types of Batteries Suitable for Husqvarna Riding Mower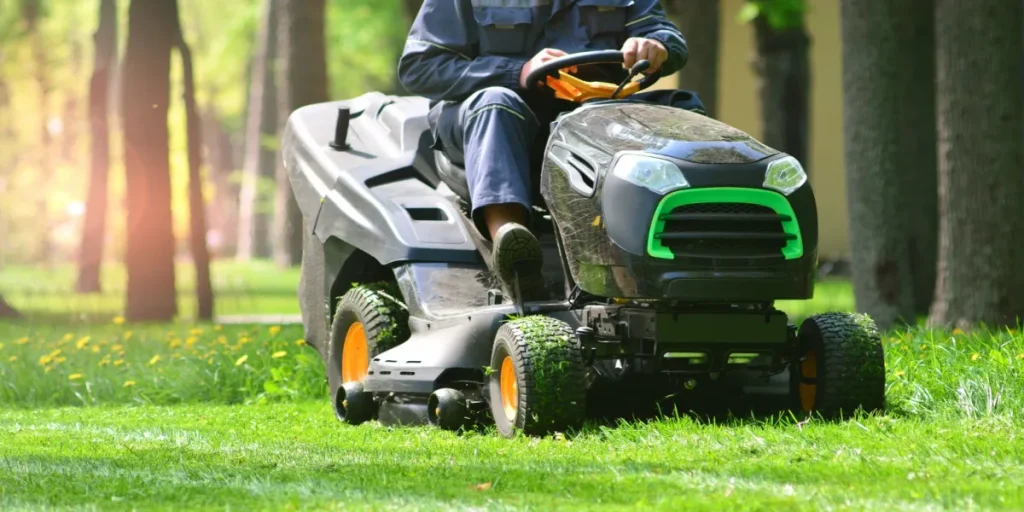 Lead-Acid Batteries
Lead-acid batteries are like the reliable old friends of the battery world. They're used in many riding mowers, including some Husqvarna models.
These batteries are affordable and easy to find, but they're quite heavy and require regular maintenance.
Lithium-Ion Batteries
Lithium-ion batteries are the new kids on the block. They're lighter than lead-acid batteries, making your mower easier to handle.
They last a long time, and some high-end Husqvarna models use these batteries. However, they're more expensive upfront.
AGM (Absorbed Glass Mat) Batteries
AGM batteries are a special type of lead-acid battery. They're sealed, require no maintenance, and can handle being jostled around in your mower without leaking. They cost more than regular lead-acid batteries, but the lack of maintenance can make up for it.
Gel Cell Batteries
Gel cell batteries use a gel instead of a liquid electrolyte, making them more resistant to leaks and spills. They're maintenance-free and work well in high-vibration environments like a riding mower. However, they're the most expensive option.
How to Determine the Right Battery Size for Husqvarna Riding Mower
Find the Mower Model
When you want to find the right battery size, start by looking at your mower model. Each Husqvarna mower has a different model name, like a Husqvarna GTH220 or a Husqvarna LTH120. It's important to know your mower's model.
Check the Manual
Next, checking your mower's manual is crucial. This manual, or little book that comes with your mower, is like a treasure map leading you to the correct battery. It provides invaluable information, specifying which battery size is the best fit, such as "12V 35AH."
Look for Labels on the Mower
If the manual is unavailable, look for a label on your mower. This label, akin to a sticker on a banana, usually reveals the model of your mower and potentially the battery size, like "Use battery: SP12-35 NB."
Measure the Battery Compartment
Measuring the battery compartment is another useful method. Using a ruler to determine the compartment's size will help you know what size of battery will fit, much like measuring your height!
For instance, a compartment of 7.76 x 5.12 x 6.7 inches necessitates a corresponding battery size.
Research Online
Using the internet is also a handy tool to find the right battery size. Typing your mower model into a search bar can quickly provide the needed information.
For example, for a Husqvarna LTH145, you'll find it needs a "12V 35Ah NB Compatible Replacement Battery."
Visit a Store
Lastly, visiting a store can also clarify any uncertainties. Consulting with a store helper at a lawnmower batteries store can provide direct and accurate information on the battery size for your specific Husqvarna model.
For instance, they can inform a Husqvarna Yth2448 owner that a "12V 35AH battery" is required.
Factors Influencing Battery Size Selection for Husqvarna Riding Mower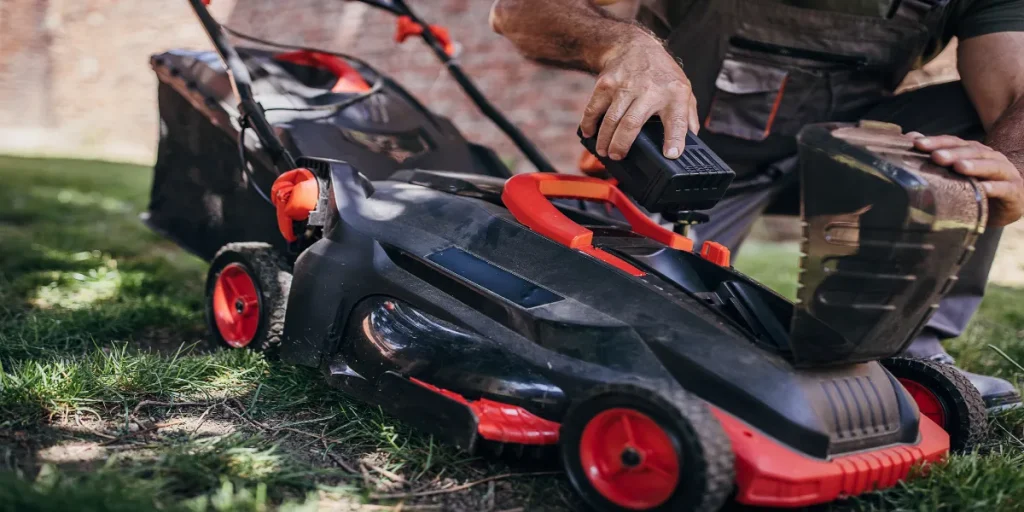 Mower's Engine Size and Type
The engine is crucial as it is the heart of your mower. A bigger engine needs a bigger battery, akin to a bigger heart needing more blood.
Therefore, for a large engine on a Husqvarna mower, a correspondingly large battery is necessary.
Mower's Electrical Load
Consider the electrical features like lights or a radio as extra tasks. More features mean more energy is needed, necessitating a larger battery if the mower possesses numerous electrical features.
Operating Conditions and Climate
Cold weather affects your battery's ability to provide power. Living in a cold climate might require a battery with a higher CCA rating due to the increased difficulty in providing power in such conditions.
Frequency and Duration of Use
Frequent or prolonged use of your mower is comparable to a long trip, requiring more fuel, or in mower terms, a larger battery.
Budget and Warranty Considerations
Batteries vary in price, necessitating consideration of your budget and the warranty provided with the battery.
Availability and Replacement Options
Considering the availability of replacement batteries is crucial, as some might be harder to find, impacting your decision.
Environmental and Disposal Considerations
The environmental impact of the battery is another important consideration, requiring deliberation over which option is more environmentally friendly.
Maintenance Requirements and Ease of Installation
The level of care a battery needs, along with the ease of installation, are vital factors. It's important to ponder how much time and effort you are willing to invest in maintaining your battery.
Manufacturer Recommendations
It's imperative to adhere to the maker of your mower's recommendations, just as one would follow the instructions on a toy or game.
Local Regulations and Disposal Requirements
Adhering to local rules regarding battery usage and disposal is crucial, as there might be specific regulations on the types of batteries allowed and proper disposal methods.
Tips for Maintaining Husqvarna Riding Mower Batteries
To maintain the health and extend the life of your Husqvarna riding mower battery, it is essential to follow some critical maintenance tips and practices.
Regular Inspection and Cleaning
Regularly inspect your mower's battery for any signs of damage or wear. Cleaning the battery terminals is vital to prevent rust and ensure a proper connection to the mower.
Proper Storage Conditions
To maintain its longevity, store your battery in a cool, dry place when it's not in use. This is analogous to preserving a chocolate bar by avoiding hot conditions that can cause it to melt.
Timely Recharging
To prevent interruptions during use, recharge the battery as soon as it starts to run low. It's crucial not to allow the battery to get completely drained.
Avoiding Deep Discharge
Avoid letting your battery get too low on charge as deep discharge can be extremely taxing on your battery, potentially shortening its lifespan.
Following Manufacturer's Maintenance Instructions
For optimal battery health, always adhere to the instructions provided by the battery manufacturer. This will ensure that the battery remains in good condition.
FAQs
Is a manual necessary for finding the right battery size?
While a manual is very helpful, you can also use labels on the mower, online research, in-store consultation, or measure the battery compartment if the manual is unavailable.
Are lithium-ion batteries a suitable choice for Husqvarna riding mowers?
Yes, lithium-ion batteries are suitable and offer a lightweight and long-lasting option, but they are more expensive upfront.
Do all Husqvarna riding mowers use 12V batteries?
Yes, most Husqvarna riding mowers use 12-volt batteries, but the capacity may vary, so check the specific model requirements.
Are AGM batteries maintenance-free?
Yes, AGM batteries are sealed and do not require maintenance, making them a convenient option.
Does frequent use of the mower require a larger battery?
Yes, a mower that is used frequently or for extended periods may benefit from a larger battery to ensure consistent performance.
Conclusion
Selecting the right battery size for your Husqvarna riding mower is crucial for achieving optimal performance and extending the equipment's life.
It's important to consider all the relevant factors and follow proper maintenance practices to ensure the longevity and efficiency of your battery.