If you're a homeowner with a well pump, you know how important it is to have a consistent water supply.
In this case, knowing what size pressure tank you need can help regulate water pressure and prevent damage to the pump.
In this blog post, we'll guide you through the process of calculating the right size for your pressure tank. We'll also explore various types of pressure tanks, their pros and cons, and how to install them.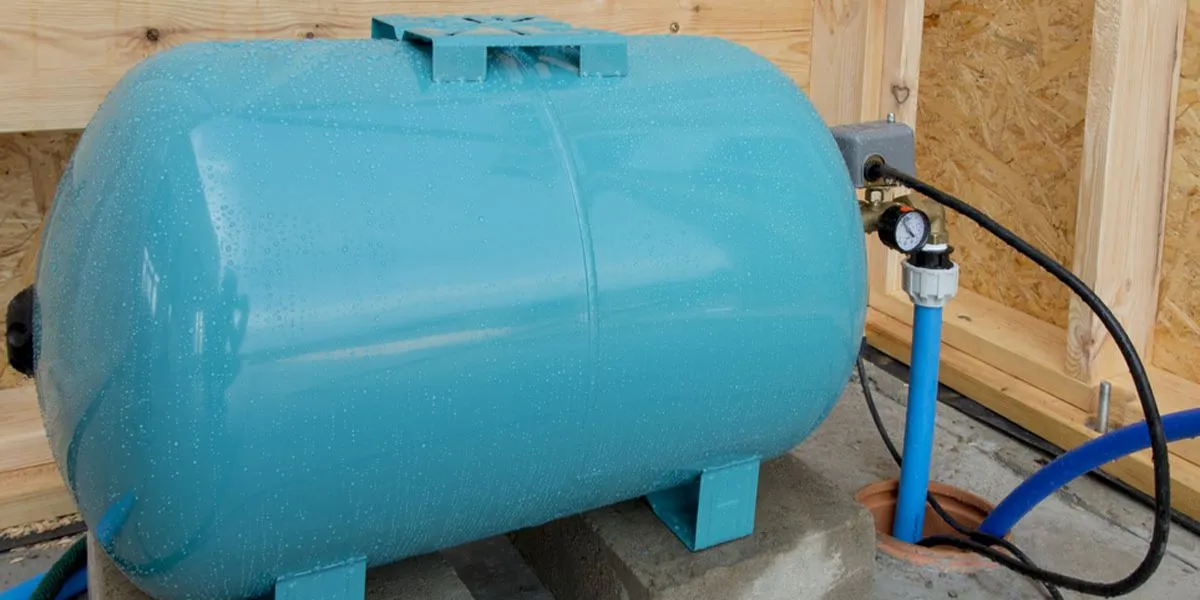 What Size Pressure Tank Is Suitable?
For typical home water systems, a 20 to 44-gallon pressure tank is generally sufficient. However, industrial setups may require much larger tanks. The size of the pressure tank you need depends on your water system's flow rate and drawdown capacity.
Tank Size Recommendations by Usage
| Tank Size (Gallons) | Ideal For | Drawdown Capacity (Gallons) | Notes |
| --- | --- | --- | --- |
| 20 – 32 | Small Homes | 5-9 | Good for basic household needs |
| 32 – 44 | Medium Homes | 10-15 | Suits families with moderate usage |
| 44 – 85 | Large Homes | 16-30 | Ideal for higher water consumption |
| 86 – 119 | Small Commercial | 31-44 | Light industrial applications |
| 120 and above | Industrial Use | 45+ | For heavy-duty industrial needs |
Types of Pressure Tanks: What Are Your Options?
Diaphragm Tanks
Diaphragm tanks are a popular choice for many homeowners. They have a rubber diaphragm that separates the water and air.
This design prevents waterlogging and helps maintain the pressure in your water system. Plus, they're durable and require little maintenance, making them a cost-effective option.
Bladder Tanks
Bladder tanks are another excellent choice. They work similarly to diaphragm tanks but have a bladder that expands and contracts as water enters and leaves the tank.
This design makes them highly efficient and reliable. Plus, they're easy to install and maintain.
Galvanized Steel Tanks
Galvanized steel tanks are made of robust steel and coated with zinc to prevent rusting. They're known for their longevity and can withstand high pressures.
However, they can be prone to rust over time, so regular maintenance is essential.
Fiberglass Tanks
Fiberglass tanks are a modern option that offers several benefits. They're lightweight, making them easy to install, and they're resistant to corrosion, so they last longer than other types of tanks.
Plus, they have excellent insulation properties, which can help save energy.
How to Calculate the Right Size for Your Pressure Tank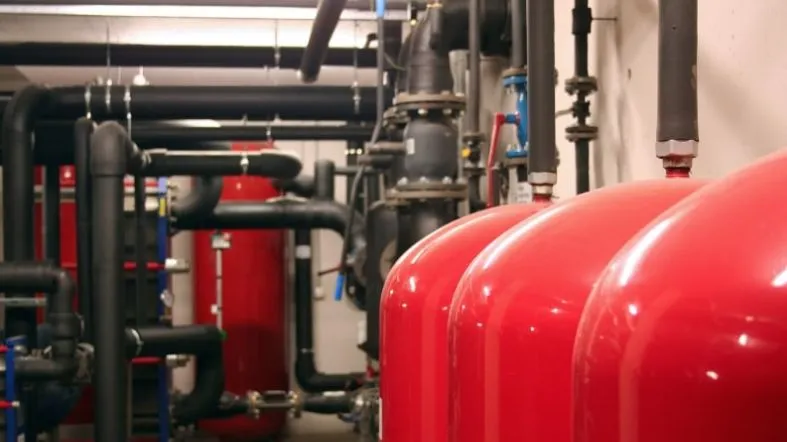 How to Measure Your Water Flow Rate
First things first, let's find out how much water flows in your house in a minute. Grab a bucket that holds 5 gallons or more.
Turn on a tap in your garden or bathroom. Use a stopwatch to see how long it takes to fill the bucket.
If it takes 30 seconds to fill a 5-gallon bucket, that means you have a flow rate of 10 gallons per minute. Cool, right?
Understanding Drawdown Capacity
Drawdown capacity is the amount of water the tank holds for you to use. It's less than the total size of the tank because air takes up some space. You need to know this to choose the right size tank.
A 20-gallon tank might have a drawdown capacity of 16 gallons. So, you actually have 16 gallons of water to use, not 20!
Using a Pressure Tank Sizing Chart
Many companies offer sizing charts to help you. These charts match your flow rate and drawdown capacity to a tank size. Look at the chart and find where your numbers fit.
If your flow rate is 10 gallons per minute and you need 16 gallons of drawdown, the chart might suggest a 35-gallon tank.
Doing the Math Yourself
If you like math, you can also do the sizing yourself. Use this formula:
Tank Volume = (Flow Rate x Run Time) / Drawdown Capacity
If your pump runs 1 minute and you have a flow rate of 10 gallons per minute, then:
Tank Volume = (10 x 1) / 0.9 = 11.11 gallons
Considering Future Needs
Don't forget, your water needs might grow. Maybe you'll have more people living in your house, or you decide to get a sprinkler system. Always think ahead when choosing a tank size.
If you think you'll add a garden sprinkler, your future flow rate might be 15 gallons per minute. In that case, go for a bigger tank now to save trouble later.
Checking Local Codes and Regulations
Last but not least, your town might have rules about pressure tank sizes. Always check these rules before you buy your tank.
Your local code might say all new tanks must be at least 35 gallons. If so, don't buy a smaller one even if your calculations say it's okay.
Pressure Tank Sizing Chart Based on Family Members
| Number of Family Members | Minimum Tank Size (Gallons) | Drawdown Capacity (Gallons) |
| --- | --- | --- |
| 1-2 | 20 | 5-7 |
| 3-4 | 30 | 7-10 |
| 5-6 | 40 | 10-14 |
| 7-8 | 50 | 14-18 |
| 9+ | 60+ | 18+ |
Please note that this is a general guideline. The actual size and drawdown capacity may vary depending on your specific water usage, pump capacity, and other factors.
It's always best to consult with a professional or use an online calculator for more accurate sizing.
Factors Influencing the Selection of Pressure Tank Size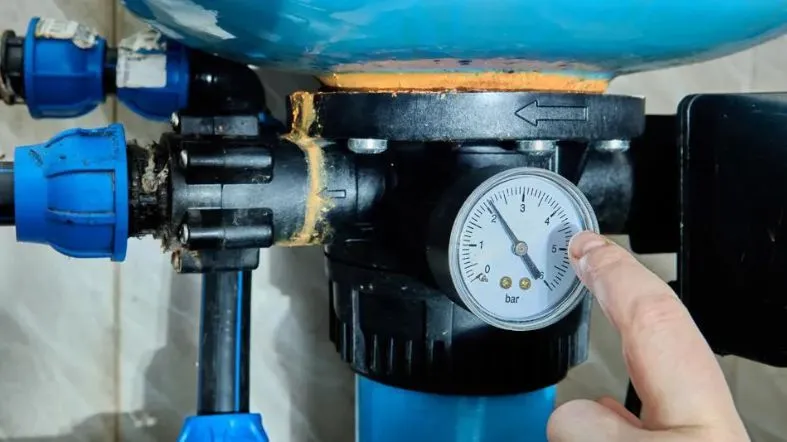 Water Usage and Demand
Water usage and demand are all about how much water your household uses in a day. If your household uses a lot of water, you'll need a larger tank.
Pump Capacity
The capacity of your pump is another key factor. If your pump has a high capacity, it will require a larger tank to maintain balance.
System Pressure Requirements
The pressure requirements of your water system can also affect the size of your tank. If your system requires high pressure, you'll likely need a larger tank.
Local Climate Conditions
The climate where you live can influence water usage. For example, in colder climates, you might use more hot water, which would require a larger tank.
Space Constraints
The space you have available for installing the pressure tank can limit its size. You'll need to choose a tank that fits comfortably in the available space.
Material and Durability
The material and durability of the tank can influence its size. Tanks made from durable materials can often be smaller because they can withstand more pressure.
Building Codes and Regulations
Your local building codes and regulations may dictate the size and type of pressure tank you can install.
Budget Constraints
Your budget may also influence the size of the tank you choose. Larger tanks tend to be more expensive.
Energy Efficiency Considerations
Larger tanks can be more energy-efficient because they reduce the frequency of pump cycles, which can save on electricity costs.
Signs That You Need to Replace or Upgrade Your Pressure Tank
Reduced Water Pressure
If you notice a significant drop in your home's water pressure, it could be a sign that your pressure tank is not working properly and needs to be replaced.
Frequent Pump Cycling
Your pump should not be constantly turning on and off. If it is, it could mean that your pressure tank is too small and cannot hold enough water to meet your needs.
Noticeable Water Hammer
A water hammer is a loud banging noise that occurs when the water flow is suddenly stopped.
If you hear this noise frequently, it could indicate that your pressure tank is not functioning correctly.
Age and Wear of the Current Tank
Over time, pressure tanks can wear out and become less efficient. If your tank is old or showing signs of wear, it might be time for an upgrade.
Maintenance Tips for Extending Pressure Tank Life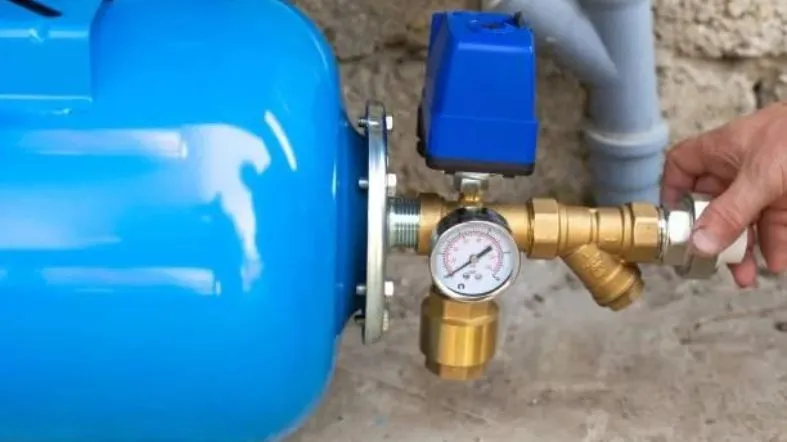 Regular Inspections
It's important to regularly inspect your pressure tank for any signs of wear and tear. Look out for rust, leaks, or any other visible damage.
If you spot any issues early, you can address them before they become major problems.
Drain and Clean
Over time, sediment can build up in your tank. This can affect the performance of your pressure tank and even shorten its lifespan.
To prevent this, make sure to drain and clean your tank regularly. This will help remove the sediment and keep your tank running efficiently.
Pressure Checks
The pressure in your tank plays a crucial role in its operation. If the pressure is too high or too low, it can cause problems with your water system.
Therefore, it's important to regularly check the pressure in your tank and adjust it if necessary.
Replace Worn-Out Parts
Just like any other equipment, parts of your pressure tank can wear out or get damaged over time. If you notice any worn-out or damaged parts, replace them as soon as possible.
This can prevent further damage and help maintain the efficiency of your pressure tank.
FAQs
Can I use an online calculator to determine the right pressure tank size?
Yes, online calculators can help you accurately determine the appropriate size for your pressure tank based on your specific water system needs.
Is the drawdown capacity the same as the tank volume?
No, the drawdown capacity is the actual usable amount of water in the tank, which is usually less than the total tank volume.
Are fiberglass tanks more durable than steel tanks?
Fiberglass tanks are more resistant to corrosion compared to steel tanks, but steel tanks can generally withstand higher pressures.
Does frequent pump cycling indicate a problem with my pressure tank?
Yes, frequent pump cycling could indicate that your pressure tank is too small or malfunctioning, which may require an upgrade or replacement.
Can frequent water hammer sounds be a sign of pressure tank issues?
Yes, frequent water hammer noises may indicate that your pressure tank is not functioning correctly and may need to be replaced or adjusted.
Conclusion
Choosing the right size pressure tank is more than just a numbers game; it's about optimizing your entire water system for efficiency and longevity.
From water usage and pump capacity to local regulations and future needs, various factors come into play. Make an informed decision to ensure a reliable and efficient water supply for years to come.