There is a wide range of prices available for Turkish rugs, but on average, they are quite pricey. 
So, the question is, why is that the case? Why are Turkish rugs so expensive? Now, obviously, there are a lot of factors that play a role in determining the pricing.
In the following paragraphs, we shall investigate the factors that contribute to the extraordinarily high cost of rugs originating in Turkey.
Why Are Turkish Rugs So Expensive?
Turkish rugs are renowned for their high quality and exquisite craftsmanship, which makes them expensive. Here are some reasons why Turkish rugs are so expensive:
Handmade:
Many Turkish rugs are still made by hand using traditional techniques that have been passed down through generations.
The process of creating a single rug can take months or even years, depending on its size and complexity.
The amount of time and skill required to produce each rug contributes to its high cost.
Materials:
Turkish rugs are made from high-quality materials such as wool, silk, and cotton.
These materials are often sourced from local farms and spun by hand, adding to the rug's value.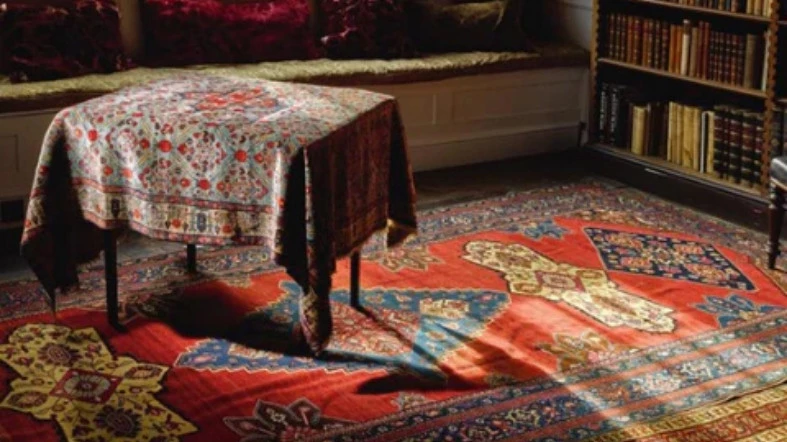 Design and Patterns:
Turkish rugs are known for their intricate designs and patterns. Each rug is unique, with its own story to tell.
These designs are often passed down through generations and can take years to perfect. The level of detail and precision in each rug contributes to its value.
Rarity:
Some Turkish rugs are considered rare due to their age, size, or design. These rugs are highly sought after by collectors and can fetch a high price at auction.
Cultural Significance:
Turkish rugs have a rich cultural history and are often considered works of art.
They are an important part of Turkish culture and are highly valued by the people of Turkey.
History Of Turkish Rugs:
"Turkish rugs" refers to rugs and carpets manufactured in Asia Minor. Turkish rugs are the originals.
The history goes back to the roots and beginning of rug production. Turkish tribes originally brought the art of rug making with them from Central Asia.
As per the verifiable data, these carpets were the first of their kind to be shipped to ancient European countries.
The production of Turkish rugs started in the 13th century in central and eastern Anatolian. But it achieved worldwide acclaim in the 19th and 20th centuries.
Originating almost at the same time, each of the three major carpet-weaving cultures-Turkish, Kurd, and Armenia-has a rich history.
They have their own unique aesthetic, construction methods, and patterns and colors that set them apart from others.
Turkish carpets were traditionally made to preserve and cover floors.
What Distinguishes Turkish Rugs?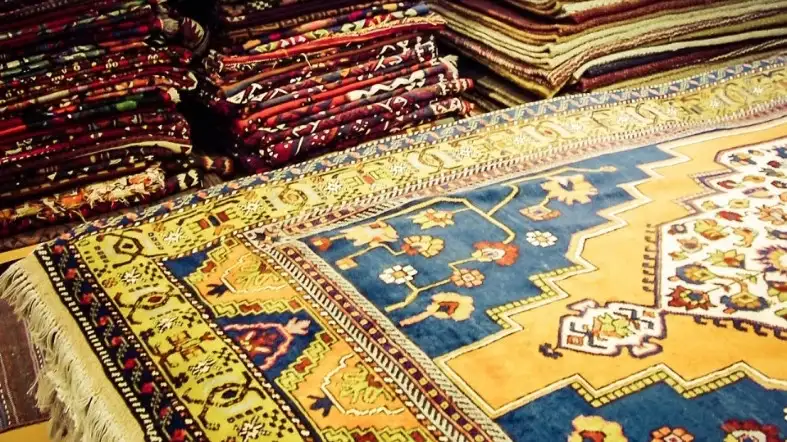 The history of Turkish rugs is so rich. Why these rugs are so special and pricy is very obvious. Discussing the major reasons will help you understand it.
High-Quality Materials:
Turkish rugs use fine silk, high-quality cotton, and smooth and shiny wool.
You'll frequently see these components employed solo or in a combo. The natural fibers and dyes used in Turkish carpets make them exceptionally long-lasting.
Silk can withstand a lot, and has a lot of tensile strength. It is also incredibly flexible.
Silk rugs are universally regarded as more sumptuous than their cotton, wool, or hair-on-hide counterparts.
Hand-Woven Excellence:
Of course, Turkish rugs have beautiful patterns and vivid color palettes. They made the rugs a favorite decorative accessory for centuries.
But the antique Turkish carpets also have a distinct weaving method that made them more popular.
You will get the same Turkish knot or double knotting. It is their traditional symmetrical knotting method.
Two separate warps contribute to each knot.
Around the two warps, the pile thread wraps up completely. Then it goes down to produce the signature knotting.
Several generations have refined this technique and it passes to the subsequent generations. Every Turkish rug accurately reflects its ancestry.
Captivating Designs: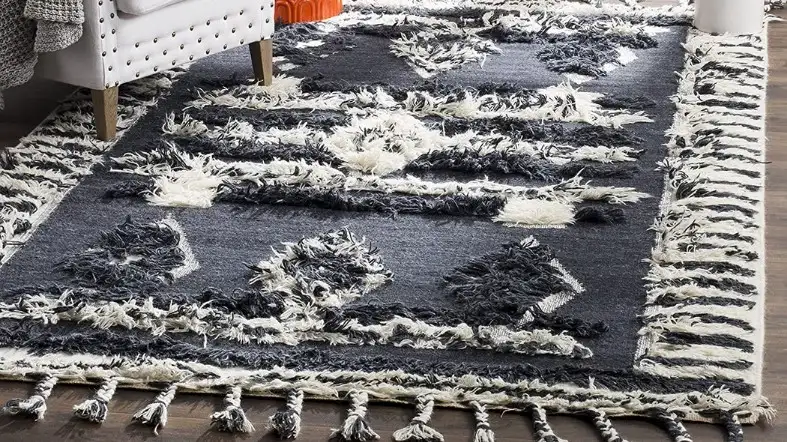 Each antique rug is indeed one-of-a-kind. Also, the patterns in them all tell a different narrative.
Each vivid design on a Turkish rug is symbolic of a certain feeling or occurrence in the natural world.
The weavers have a long-standing custom in this regard. They include messages of love, prosperity, and health in their creations.
Appealing tribal themes and detailed floral designs also attract people worldwide. The unique geometric patterns in the rugs add another dimension of excellence here.
The pattern composed of a Turkish rug is asymmetrical, with prominent components. You can find motifs like the tree of life or the center medallion pattern.
Prayer niches appear very often. Furthermore, it serves as a clear representation of the originating culture.
Each Turkish rug is one-of-a-kind and visually striking. The use of brilliant color combinations helps them create distinctive, eye-catching designs.
Exceptional quality: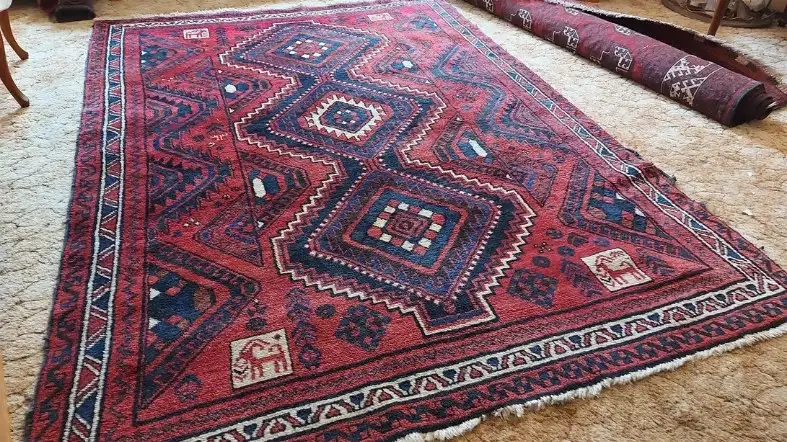 Besides their beauty, their superior quality also furthered their popularity and price range.
There is a straightforward method for determining a rug's quality based on its knot count.
To check if the pattern is repeated on the reverse side of the rug, simply flip it over.
The higher the knot count, the more noticeable the design appears on the rug's reverse side.
The higher the knot count of a Turkish rug, the more time and effort went into creating it.
The higher the price. Experts generally agree that a rug with an average knot count of 500 or more is of outstanding quality.
Now, knot counts are an important indicator of a rug's overall quality. However, there are other elements to consider as well. 
The knot count of a Turkish rug with a floral design is more than that of a rug with a geometric design.
You will certainly need more knots are needed to create attractive and precise curvilinear forms.
So, the knot count of these rugs tends to be higher.
The angular patterns and obviously regular geometric require fewer knots in geometric patterned Turkish rugs. So, the price tends to be less for this category.
Use Of Enticing All-Natural Dyes: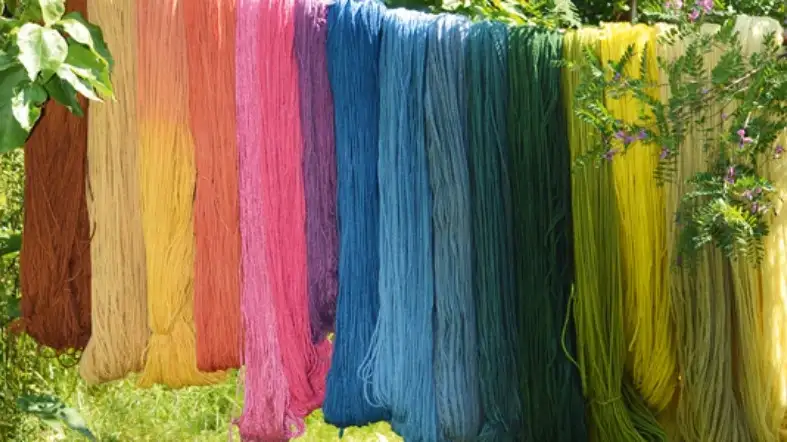 The enticing all-natural dyes give Turkish carpets their signature hues. These dyes come from plants, flowers, and roots mainly.
Various insects, minerals, and animals can also produce such dye.
One of the most beloved aesthetic features of Turkish carpets is the way in which their strong and vibrant color combinations provide striking visual effects.
Ancient Anatolia had seen the extensive use of this age-old method. It has survived to the current day.
It is continually modified to accommodate contemporary carpet-making practices.
Natural dyes have an edge over synthetic dyes. They shine better in the sun and grow more vibrant as the day progresses. They also last longer.
The natural dyes employed in Turkish carpets penetrate completely. So, there is no difference in hue between the carpet's face and its reverse
Natural colors last longer than synthetic ones, which can wipe off easily. In addition to looking great for a long time, the color holds up well.
Why Buy Turkish Rugs?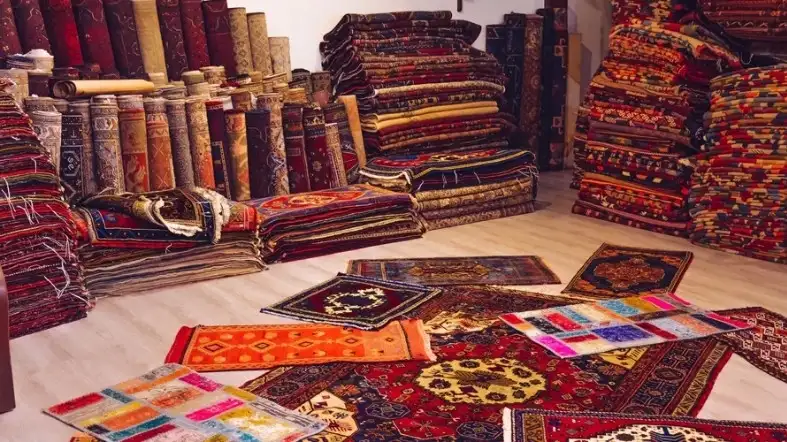 There are many reasons why people choose to buy Turkish rugs. Here are a few:
Beauty:
Turkish rugs are known for their intricate designs and beautiful colors. They can add a touch of elegance and sophistication to any room.
Quality:
Turkish rugs are made using high-quality materials and traditional weaving techniques, resulting in durable and long-lasting products.
Variety:
Turkish rugs come in a wide variety of styles, sizes, and colors, making it easy to find one that fits your specific needs and preferences.
Cultural significance:
Turkish rugs have a rich cultural heritage and are often handmade by skilled artisans using traditional methods passed down through generations.
Investment:
Turkish rugs can appreciate in value over time, making them a smart investment for those who appreciate fine craftsmanship and artistry.
From where i can buy Turkish rugs?
There are several options for buying Turkish rugs:
Turkey:
If you happen to be in Turkey, you can visit one of the many rug shops in cities like Istanbul, Cappadocia, or Antalya to buy authentic Turkish rugs.
Online retailers:
Many online retailers specialize in selling Turkish rugs and offer a wide selection to choose from. Some popular options include Etsy, Amazon, and Wayfair.
Local rug dealers:
Check with your local rug dealers to see if they carry Turkish rugs or if they can special order one for you.
Auctions:
Some auction houses specialize in selling antique and vintage Turkish rugs, which can be a great option for collectors looking for unique pieces.
FAQs about why are Turkish rugs so expensive
Are Turkish Carpets Valuable?
They are valuable to the highest degree. they offer excellence in every aspect and offer the most value for the money with top grades and excellent looks.
How Much Does An Authentic Turkish Rug Cost?
Based on its size and quality of it, it can cost from $200 to $50000.
How Long Does A Turkish Rug Last?
Considering the traffic on it, a traditional and high-quality Turkish rug can last for at least 5 years to 20 years.
Final Words:
Turkish rugs are expensive due to the high quality materials, intricate weaving techniques, and skilled craftsmanship involved in their production.
They also have a rich cultural heritage and are often considered a valuable investment due to their beauty and potential to appreciate value over time.