Why do your lights flicker when you turn something on? It's a frustrating experience that can leave you puzzled. In this article, we'll unravel the mystery behind this common issue.
Discover the possible causes of lights flickering when you power up appliances or switch on other devices.
Get ready to shed light on the flickering mystery and find solutions to keep your lights steady and bright.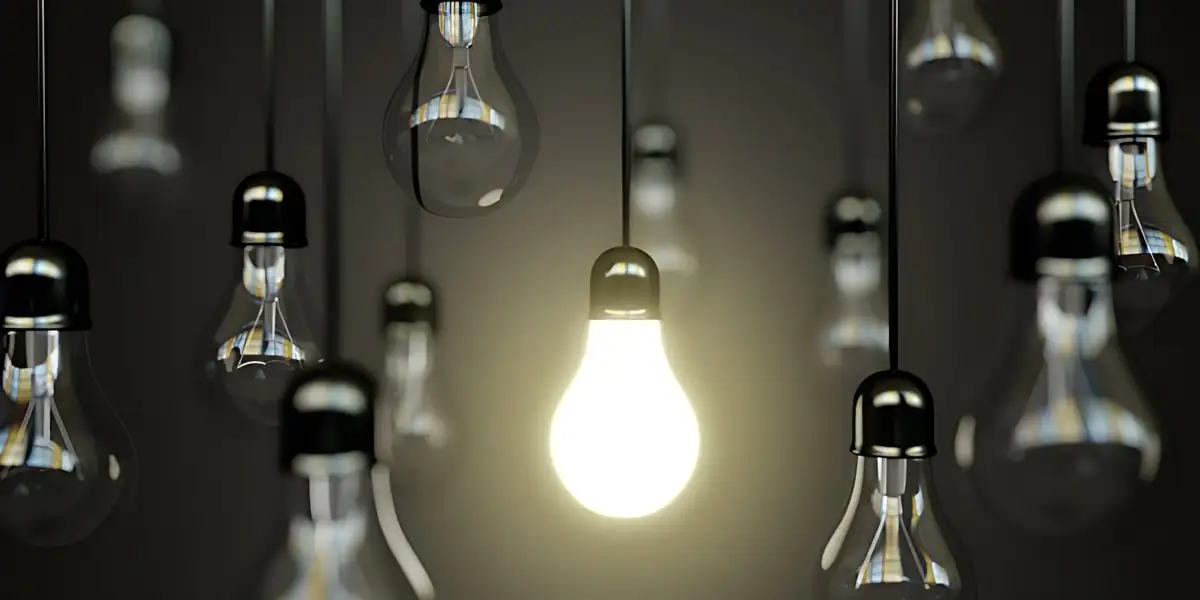 Why Do My Lights Flicker When I Turn Something On After?
Following are some possible causes for lights flickering after you turn them on.
Loose Bulb
A loose bulb is one of the common culprits behind flickering lights. To address this issue, start by turning off the power and allowing the bulb to cool down.
Then, gently twist the bulb clockwise until it is securely in place. Turn the power back on to check if the flickering has stopped.
If the problem persists, try replacing the bulb with a new one to ensure a proper connection.
Type of Bulb
Different types of bulbs can have an impact on light flickering. Incandescent bulbs, for example, are more prone to flickering due to their filament-based design.
Consider switching to LED bulbs, which are more energy-efficient and less likely to flicker.
In your home, LEDs provide stable illumination and reduce flickering significantly.
Dimmer Switch Bulbs
If you have dimmer switches installed in your home, they may contribute to light flickering.
Use dimmable bulbs specifically designed for dimmer switches since not all bulbs are compatible.
Make sure you have the right bulbs installed by checking the packaging or manufacturer's guidelines.
A non-dimmable bulb with a dimmer switch may cause flickering or even damage to the bulb or switch.
Loose Plug Connection
A loose plug connection can also be a reason for lights flickering. To address this issue, turn off the power and unplug the affected device or appliance.
Check the plug for any signs of damage or loose connections. You may need to replace the plug if it is damaged.
It should fit securely into the outlet without movement. Once you have ensured a tight and secure connection, turn the power back on and see if the lights flicker.
Electrical Circuit Overload
An overloaded electrical circuit can cause lights to flicker when you turn something on.
When too many devices or appliances draw power from the same circuit, this happens.
To resolve this issue, distribute the electrical load more evenly across different circuits in your home.
Use surge protectors or different circuits for high-power-consuming devices to manage power distribution.
Voltage Fluctuations
Voltage fluctuations in your electrical system can lead to lights flickering. Power fluctuations may occur due to external power grid issues, faulty wiring, or unstable power supplies.
Find out if voltage fluctuations are causing the problem by contacting a licensed electrician.
Wiring problems can be addressed by installing voltage stabilizers or installing voltage stabilizers.
Old or Faulty Wiring
Old or faulty wiring can contribute to lights flickering. Damaged, loose, or corroded wiring can affect the electrical flow and cause intermittent flickering.
If you suspect wiring issues, it is crucial to seek professional assistance.
You can ensure a safe and reliable electrical system by having a qualified electrician inspect your wiring.
Other Electrical Issues
Flickering lights can also indicate faulty electrical panels, grounding issues, or inadequate power.
Expert diagnosis is required, and improper training and knowledge should not be applied.
Contact a licensed electrician to assess and address any significant electrical problems in your home.
How to fix flickering lights when turning on appliances?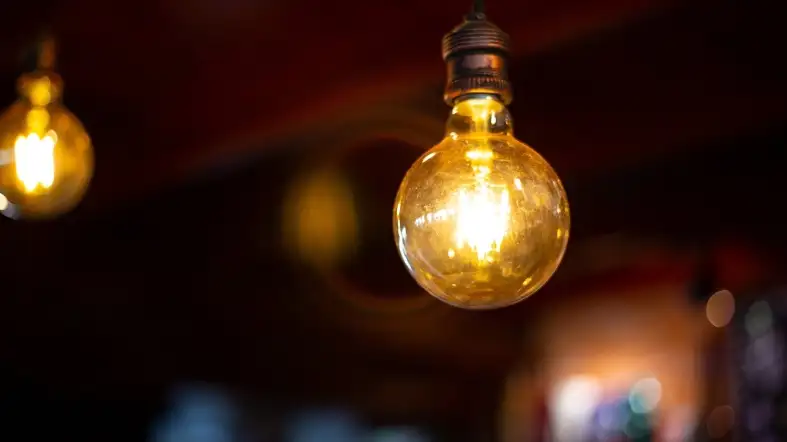 You can address this issue effectively by following a few simple steps.
Check the basics:
First, check to make sure there is no loose connection causing the flickering lights. Make sure the light bulb is firmly screwed in.
Also, check the switch to confirm it's properly set to the "On" position. If you find any loose connections or faulty switches, tighten them or replace them accordingly.
Evaluate the wattage:
Excessive wattage can cause flickering in different light fixtures. Check that the combined wattage of the bulbs does not exceed the maximum.
If it does, replace the bulbs with lower-wattage ones that are compatible with the fixture.
Investigate the electrical load:
Flickering lights can occur when appliances with high power demands are turned on. This happens because the sudden power draws strain the electrical system.
Identify which appliances trigger the flickering and assess their power requirements.
Consider redistributing the electrical load by connecting these appliances to different circuits. Consult an electrician about upgrading your electrical system.
Inspect the circuit breaker:
An overloaded or faulty circuit breaker can also contribute to flickering lights. Locate your circuit breaker panel and inspect the breakers.
Breakers that are tripped or in the halfway position should be turned back on.
This can reset the breaker and potentially resolve the issue. Consult a qualified electrician if the breaker keeps tripping.
Uncover loose connections:
Loose electrical connections are a common culprit behind flickering lights. Outlets, switches, and junction boxes can all suffer from them.
Check each connection point after turning off the power to the circuit at the breaker panel.
Tighten any loose screws or wires, ensuring a secure and stable connection. Call a professional electrician if you find damaged or frayed wires.
Consider voltage fluctuations:
Voltage fluctuations in your electrical supply can cause lights to flicker. Inquire about potential voltage irregularities in your area with your utility company.
They can conduct tests and, if necessary, make adjustments to stabilize the voltage. Try installing voltage stabilizers or surge protectors in the meantime.
Potential Risks Associated with Flickering Lights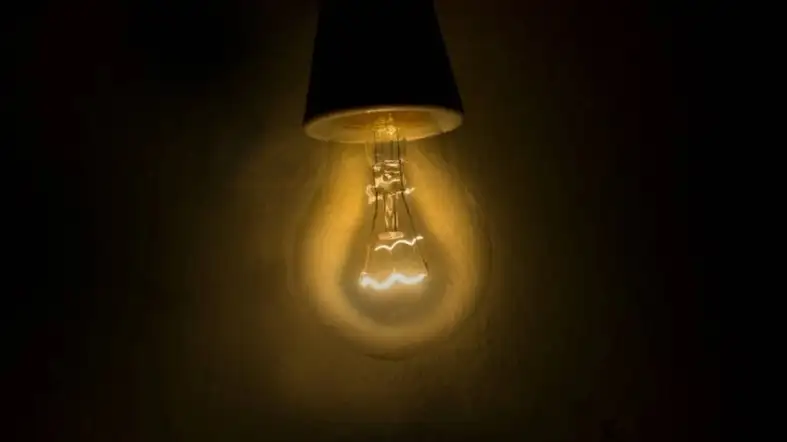 A list of possible risks associated with flickering lights is provided below,
Fire hazards:
Flickering lights may indicate an electrical issue that could potentially lead to fire hazards.
Faulty wiring, overloaded circuits, and loose connections can cause electrical fires.
Investigate and resolve the underlying problems promptly if you notice flickering lights.
Electrical damage:
Flickering can damage your lighting fixtures' electrical components. Electrical elements wear out prematurely due to fluctuating voltage levels.
This may result in the need for costly repairs or replacements.
Health concerns:
Persistent flickering lights can have adverse effects on your health. Constant visual disturbance can cause eye strain, headaches, and fatigue.
Spending significant time in areas with flickering lights may worsen these symptoms.
Reduced lifespan of bulbs:
Flickering lights can significantly reduce the lifespan of your light bulbs. A frequent on-off cycle can cause filaments to wear out faster.
Increased expenses and inconvenience result from frequent bulb replacements.
Diminished aesthetic appeal:
Flickering lights can diminish the aesthetic appeal of your living space. You don't want flickering in your bedroom or living room, no matter what the lighting is.
This can impact your overall comfort and enjoyment of the space.
Electrical system damage:
In some cases, flickering lights can be an indication of underlying issues within your electrical system.
The problems may extend beyond individual lights to your entire electrical system. Electrical problems can develop if you ignore flickering lights.
Appliance malfunction:
Flickering lights when turning on appliances may suggest electrical overload.
Electrical overloads can cause appliances to malfunction or fail prematurely. Damaged appliances are expensive and inconvenient to repair.
Safety risks:
Flickering lights can create safety hazards, especially in areas that require consistent illumination.
Trips falls, and other accidents can occur on dimly lit staircases, hallways, or pathways.
Addressing flickering lights promptly ensures a safe environment for you and your loved ones.
Factors That Influence Lights Flickering
The factors that contribute to lights flickering are as follows:
An Overloaded Circuit
The circuit is overloaded when too many devices are connected to it, exceeding its capacity.
This can lead to lights flickering when the circuit is unable to handle the electrical load.
You may want to redistribute the devices across multiple circuits to achieve an even load distribution.
Utility Service
Flickering lights can be caused by utility service problems or fluctuations in the electrical supply.
Contact your utility provider if the flickering occurs at specific times or is more prevalent in your area.
They can investigate and address any underlying problems with the electrical service.
Voltage Fluctuating
Voltage fluctuations in the electrical system can also contribute to light flickering.
Voltage fluctuations can be caused by power surges, faulty wiring, or unstable power supplies.
Consider installing voltage stabilizers or surge protectors to mitigate voltage fluctuations.
Old or Loose Wires
Old or loose wires in the electrical system can lead to lights flickering. Electrical current quality can be affected by deterioration, loosening, or poor connections of wires.
If you suspect wiring issues, it's important to consult a qualified electrician. To ensure a safe and reliable electrical system, they can inspect the wiring and identify any problems.
Arcing
Electrical sparks cause flickering lights when they jump across a gap or poor connection.
This can occur due to loose connections, damaged wires, or faulty electrical components.
If you suspect arcing as the cause of flickering lights, it is crucial to seek professional assistance.
It is possible to detect arcing issues and take appropriate measures by a licensed electrician.
Main Connection
Issues with the main electrical connection can also result in lights flickering.
The main connection is where your electrical system is connected to the utility service.
When this connection is damaged or loose, it can affect the electrical flow, leading to flickering lights.
Call a licensed electrician to evaluate and repair any issues with the main connection.
How can we minimize flickering lights?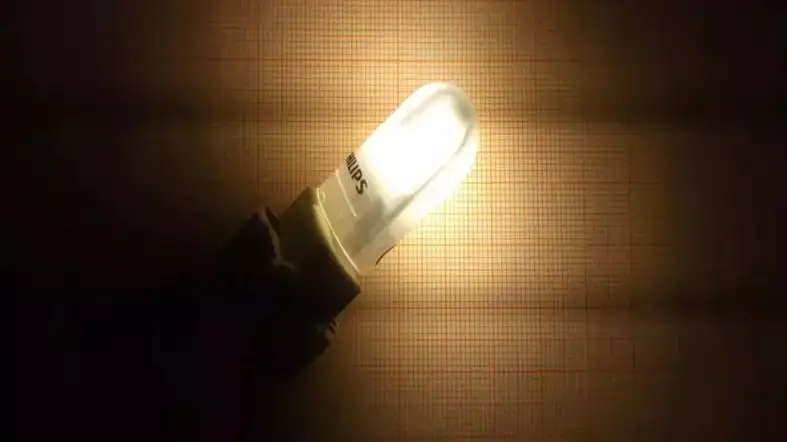 Here are some tips to reduce or even eliminate flickering lights:
Use high-quality bulbs:
Invest in high-quality bulbs from reputable manufacturers. A flicker-free bulb provides stable and consistent lighting. Flicker-free or electronically dimmable bulbs are best.
Avoid overloading circuits:
Overloading electrical circuits can lead to voltage drops and subsequently cause flickering lights.
Keep an eye on your circuit load, especially when using power-hungry appliances.
Distribute your appliances across different circuits to ensure a balanced electrical load. Consult an electrician for electrical system adjustments if needed.
Upgrade your dimmer switches:
If you have dimmer switches installed, ensure they are compatible with the type of bulbs you're using.
Newer energy-efficient LED or CFL bulbs may flicker on older dimmer switches. Upgrade to a dimmer switch designed specifically for these bulbs.
Install voltage regulators or stabilizers:
Voltage fluctuations from the utility provider can contribute to flickering lights.
Voltage regulators and stabilizers can help mitigate these fluctuations. A steady voltage supply reduces the chances of flickering lights.
Address loose connections:
Loose electrical connections can lead to flickering lights. Inspect and tighten loose connections regularly.
Ensure that all connections are secure and stable, reducing the risk of flickering.
Check for faulty wiring:
Faulty wiring can cause flickering lights. Consult a professional electrician if you suspect wiring issues.
Repairing damaged or faulty wiring ensures a safe and flicker-free electrical system.
Consider professional assessment:
The flickering lights may persist despite troubleshooting steps, so seek professional assistance.
You can rely on qualified electricians to evaluate your entire electrical system.
When to Seek Professional Help for Flickering Lights?
Here are some indicators that it's time to call in the professionals:
Persistent flickering:
Despite tightening connections and checking bulbs, flickering lights persist. Continuing to ignore the problem can cause more serious electrical problems.
Flickering across multiple fixtures:
The flickering of multiple fixtures throughout your home suggests a broader electrical issue.
This could be indicative of a problem with your electrical panel, wiring, or voltage supply.
Burning smell or sparks:
A burning smell or sparks coming from your light fixtures require immediate attention.
These signs indicate a serious electrical problem that poses a fire hazard. Switch off the lights, turn off the circuit breaker, and contact an electrician as soon as possible.
Tripping circuit breakers:
Circuit breakers that consistently trip due to flickering lights are overloaded or shorted. An electrician is needed to assess and rectify this issue.
Other electrical issues accompany flickering:
If flickering lights occur along with other electrical problems, call a professional. A more complex electrical problem may require expert diagnosis and repair.
Inadequate electrical knowledge or experience:
Expert assistance is recommended if you don't have experience or knowledge of electrical systems.
Attempting DIY repairs without the proper expertise can result in further damage or personal injury.
Safety concerns:
If you feel unsafe or uncomfortable dealing with flickering lights, call an electrician. Identifying and resolving electrical problems safely and efficiently is their expertise.
FAQs about why lights flicker when turning something on after
How Does A Power Surge Cause Lights To Flicker?
When an appliance with high power demands starts, it momentarily strains the electrical system. It can cause voltage fluctuations and flickering lights.
Can Lose Connections Cause Flickering Lights?
Yes, loose connections can disrupt the electrical flow and result in flickering lights.
What Should I Do If My Lights Flicker When I Turn Something On?
Redistribute the electrical load, or consult an electrician if the issue persists.
Are Voltage Fluctuations A Common Cause Of Flickering Lights?
Yes, voltage fluctuations in the electrical supply can lead to flickering lights when appliances are turned on.
Should I Be Concerned About Flickering Lights?
Persistent flickering lights may indicate underlying electrical issues. It could pose safety hazards and should be addressed.
Conclusion
Flicker-free lighting starts with understanding why your lights flicker. Voltage fluctuations, loose connections, and power surges can all cause this.
Check bulbs, tighten connections, and re-distribute electrical loads to minimize flickering.
If problems persist, seek professional assistance for a safe and efficient resolution. Illuminate your surroundings with confidence!