How Many Square Feet Does A 3 Ton AC Unit Cover?
We may earn affiliate fees for purchases using our links (at no additional cost to you).
Tonnage calculation is very necessary before buying your AC unit. You may willing to buy a 3 ton AC unit and question, " how many square feet does a 3 ton AC unit cover?"
The right size AC unit is must to cool down your place effectively and to reduce your electricity bill.
This article will give the appropriate answer to your question as well as other basic knowledge about AC tonnage.
How many square feet does a 3 ton ac unit cover?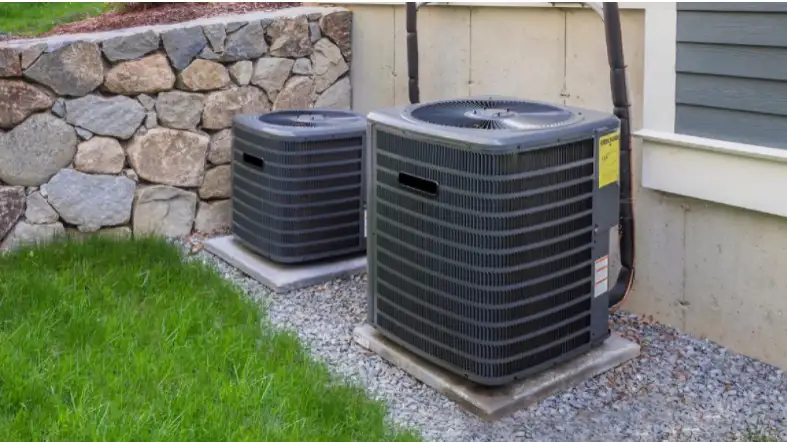 The answer to the question of how many square feet can be cooled by a 3-ton air conditioner is relatively simple to find.
One three-ton load is equivalent to 36,000 BTU.
 If you use the rule of thumb of 20 BTU per square foot, you can see that a 3-ton air conditioner can cool spaces that are around 1,800 square feet in size.
AC unit Tonnage and Related Calculations
A tonnage is frequently listed on air conditioning units.
This does not indicate how much they weight, but rather how many British Thermal Units (BTUs) they are capable of producing.
One ton of cooling capacity in an air conditioner is equivalent to 12,000 BTU, which is enough to cool an area that is 600 square feet in size.
This indicates that you require 20 BTU for each square foot of space.
Tonnage is the ability of an air conditioner to bring about a change in temperature within one hour.
This indicates that a single ton of air conditioning can effectively cool an area of 600 square feet per hour. 
This also indicates that the amount of BTU required to raise the temperature in an area that is 600 square feet requires 12,000 BTU.
To put it another way, you will need to install an air conditioner that has a capacity of 1 ton for every 600 square feet of space.
The amount of thermal energy, measured in BTU, required to warm up such a space is 12,000.
In the following, you will find some formulas that will assist you in carrying out these computations on your own. 
What Size Air Conditioner For 1400 Square Feet?
Determining the Coverage Area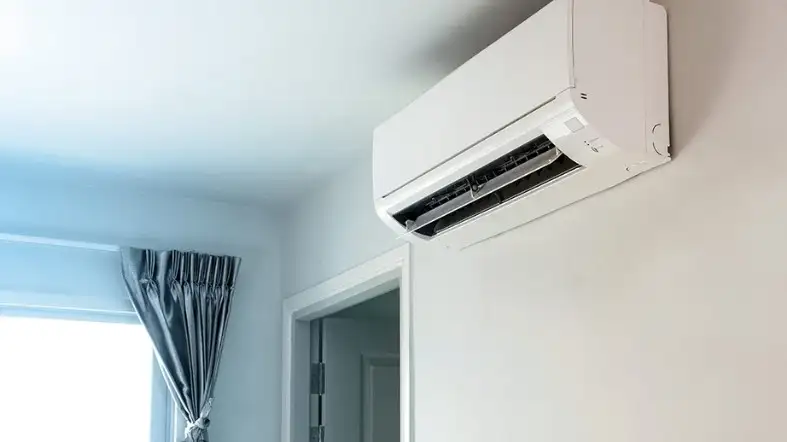 Simply dividing the BTUs of your air conditioner by 20 will tell you how many square feet it can cool.
Area = BTU ÷ 20
There are some circumstances in which the BTU output of your air conditioner might not be easily accessible.
 In this particular instance, the quantity of tons can be used instead.
Because 12,000 BTUs are equal to one ton, and 12,000 divided by 20 is 600, you simply need to multiply the quantity of tons by 600 to get the answer you need.
For example:
Calculating Area = Tonnage Times 600
Determining The Amount Of Tons
If you want to calculate how many tons of air conditioning an area needs, all you have to do is refer to the formula that is provided below:
Tonnage equals area divided by 600.
If you are familiar with the BTU rating of your air conditioner but are unfamiliar with its tonnage, you can determine the tonnage by dividing the BTU rating by 12,000.
Tonnage = BTU ÷ 12,000
Determining  BTU
If you know the tonnage of a unit and want to find out its BTU rating, all you have to do is multiply the tonnage by 12,000.
BTU = Tonnage x 12,000
To calculate the number of British Thermal Units (BTUs) required for a particular location, multiply the area in square feet by 20.
BTU = Area x 20
Variable That Affects The area Covered by a 3 tons Ac Unit
Appliances :
Do you also have the air conditioning on in the kitchen? Or perhaps your utility room? The presence of heat-emitting appliances is a factor to consider.
Materials for Construction :
Is brick used in the construction of your house? Stucco? Siding? All of these will have a unique impact on the amount of heat gained.
The height of the ceiling :
Because of the greater volume of air that is being circulated, having ceilings that are higher than the norm can result in a cooling deficit.
Climate :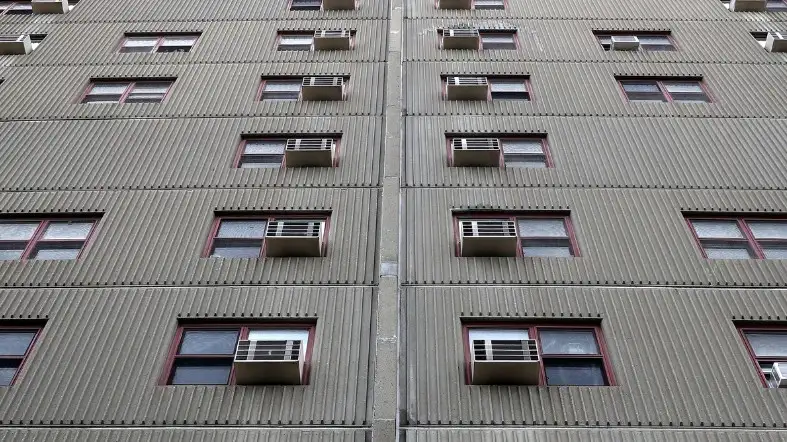 If you reside in a region that experiences more consistent high temperatures, you will likely require a more powerful model.
Electronics :
Your electronics produce heat, much like the appliances I mentioned earlier.
Insulation :
What is the R-value of your insulation, and how much do you have installed in total?
Lighting :
The amount and kind of lighting in your home will have an effect on the amount of heat gained.
Occupants :
Your body does, in fact, produce heat.
Windows : 
Your home's window area can be measured in square feet. Which way they face and how many hours of direct sunshine you receive are two important considerations.
Do you have any naturally occurring shade that you could use against the house? Plants such as trees and hedges, amongst others.
How to determine that a 3 Ton Ac is enough for your place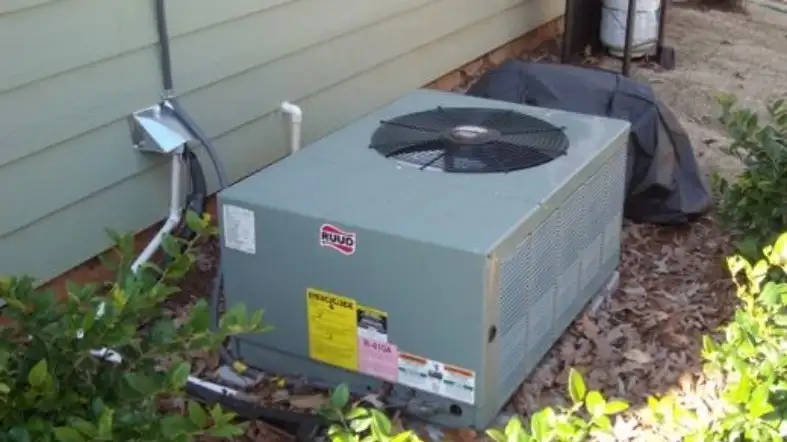 Measure  the total square footage of the space that needs to be cooled, and multiply that number by 31.25.
Determine how much heat enters your home through your windows, and then multiply that number by 1.4. This step is based on the premise that your south-facing windows are not shaded in any way. Take into consideration that you would never use 1.4 under any other circumstances. If, for example, your windows faced south and had no shading, that would cause a change in the number.
Observe  how much heat each occupant contributes to the overall space by using 600 BTUs per person.
Determine the total amount of heat produced by all of the home's appliances and electronic devices by adding up their individual power wattages and then multiplying that total by 3.4.
Add up the total wattage used by all of the lighting in the home, and then multiply that number by 4.25.
If the result is equal or some less to 36000, 3 Ton AC unit is enough for you.
FAQs about 3 Ton AC unit
How Much Does It Cost To Get A 3 Ton AC Unit Installed?
It varies in different brands and types. But the cost is between $3,200 – $7,800 in average.
How To Make A 3 Ton AC Unit More Efficient? 
You can keep the room warm by closing the doors and windows that let air out. It will be easier for the air conditioner to fill the room until it reaches the temperature you set. 
You shouldn't shut yourself in a room with air conditioning. Think about going outside a lot.
One practical way to save energy is to clean the vents. At least once a month, you should clean them. Use a vacuum to remove any dirt or dust from your air conditioner's vents.
Final Thoughts
We hope now you know the answer to the question, " How many square feet does a 3 ton ac unit cover? This medium sized AC unit can comfortably keep your medium house cool.
Still, consider other variables before buying a 3 ton AC unit. Take necessary steps to use it fir long term purposes.