Dehumidifiers reduce water damage, mold, and mildew by removing excess moisture from interior environments. As dehumidifiers exist in a wide range of sizes, it is crucial to understand, " what size of dehumidifier for the basement?"
This little knowledge can help maintain a healthy and comfortable environment ineffective humidity control and increased energy costs.
This article will guide you through the process of determining the right dehumidifier size, exploring various types, and discussing the installation process.
What size of dehumidifier do I need for a basement?
For moderately damp basements up to 1,500 sq ft, a 30-pint dehumidifier is suitable. However, for the same size but very damp spaces, a 40-50-pint unit is more effective in maintaining optimal humidity levels. It's essential to choose a dehumidifier based on the space's size and dampness level.
Dehumidifier Size Chart for Basement:
| 300 sq ft | 500 sq ft | 800 sq ft | 1200 sq ft | Condition of your basement |
| --- | --- | --- | --- | --- |
| 20 pints | 25-30 pint | 35-40 pint | 50 pints | Slightly damp |
| 20 pints | 25-30 pint | 35-40 pint | 50 pints | Moderately damp |
| 25 pints | 35 pints | 45 pints | 55pint | Very damp |
| 25-30 pint | 35-40 pint | 45-50 pint | 60 pints | Wet |
Different Types of Dehumidifiers Suitable for Basements
Desiccant Dehumidifiers
Desiccant dehumidifiers, like the EcoSeb DD122EA-Classic, use a desiccant material to absorb moisture from the air.
They work well in cooler temperatures, making them suitable for basements. However, they can produce heat which might be a concern in warmer climates.
Refrigerant (Compressor) Dehumidifiers
Refrigerant dehumidifiers, such as the Frigidaire FFAD7033R1, use a compressor to cool air and condense moisture.
They're effective in warmer, more humid basements but might not perform as well in cooler temperatures.
Thermo-electric Dehumidifiers
Thermo-electric dehumidifiers, like the Pro Breeze Electric Mini Dehumidifier, use a Peltier heat pump to cool air and condense moisture. They're quiet and energy-efficient but might not be as powerful as other types.
How To Choose The Right Size Of Dehumidifier For Your Basement?
Measure the size of your basement 
The first step is to decide how much space you want the dehumidifier to cover.
To do this, you'll need to measure the room where you'll put the device and figure out its square footage.
If you plan to use it in a space where two rooms connect, like a living room and dining room with an open arch, treat the two rooms as one, since air will flow from one to the other.
Check the room's level of moisture
There are many ways to find out how humid a room is. Most people use a portable moisture meter to check the level of humidity in a room, which should be between 30 and 50 percent. 
You can also use your own senses to find out if there is a musty, sickening mold smell.
Look for water droplets on the ceiling or walls. The humidity level of a room will be higher if you see more condensation.
Depending on how much moisture is in a room, you might need a bigger dehumidifier to cover a larger space. 
For example, a 50-pint dehumidifier can cover a 700-square-foot room with a humidity level of 50–60%, but you'll need at least a 60-pint dehumidifier to cover a very damp room with a humidity level of 70–80%.
Measure What Dehumidifier Size Do You Need?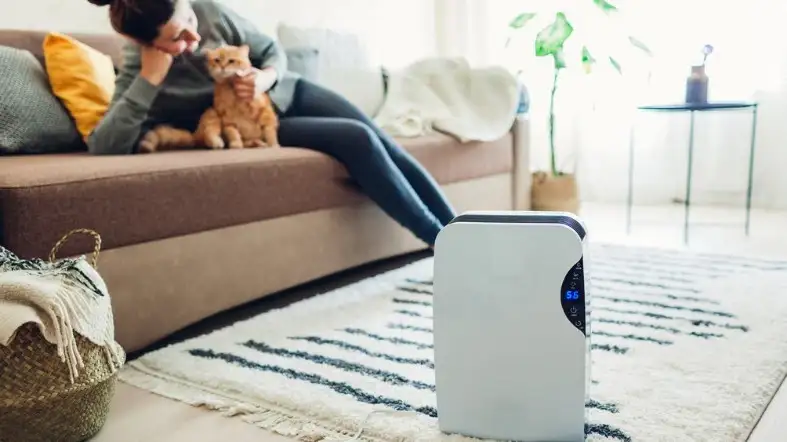 It depends a lot on the size and atmosphere of your room. Every dehumidifier has an official recommendation for how many pints it can hold.
The test is based on how many pints of water the dehumidifier can pull out of the air in 24 hours.
The device can pull in more air and water as the number of pints goes up.
For example, a 50-pint humidifier can get rid of 50 pints of water in a day. In general, there are three types of dehumidifiers:
30 pint dehumidifier 
The best size for a 30-pint dehumidifier is between 500 and 1,500 square feet.
If the room is very wet, the recommended size will be between 500 and 1,000 square feet. The size will go down to 500 square feet for a wet room.
60/65-Pint Dehumidifier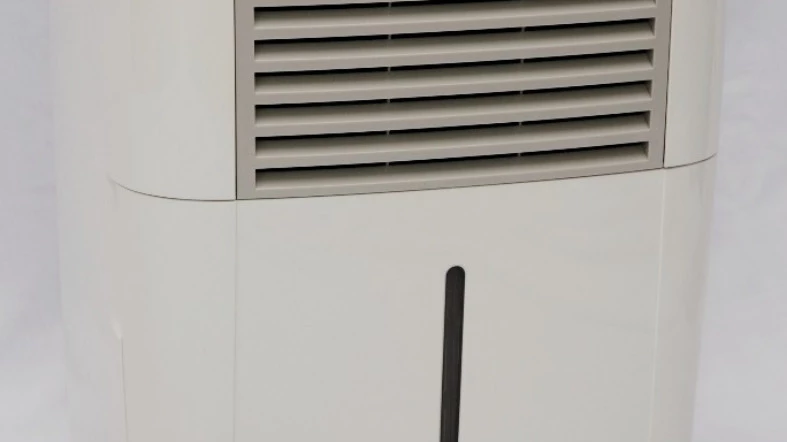 The best size for rooms that are between 2,000 and 2,500 square feet is a 60 pint unit.
If the room is very wet, the recommended size will be between 1,500 and 2,000 square feet.
If the room gets wet, it will be between 1,000 and 1,500 square feet. The size will go down to 1,000 square feet for a very wet and damp room.
65/70-Pint Dehumidifier
Up to 2,500 square feet is the recommended size. If the room is wet, it will be between 2,000 and 2,500 square feet.
The size will be between 1,500 and 2,500 square feet smaller for a very wet and damp room.
Consider Other Necessary Factors
Other important things to think about when buying a dehumidifier are the size of the room and how damp it is.
If the air around you is very humid, like in the summer, add 5–10 pints to the amount needed.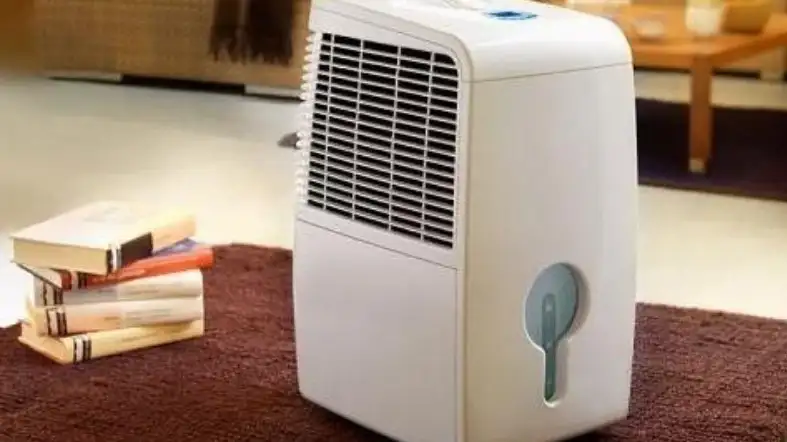 The humidity levels inside of a home can also be affected by factors such as the size of the doors and windows as well as the quantity of those openings. 
Because of the ease with which heat can be transferred into a home via windows and doors, the humidity will be higher in a home with a greater number of windows and doors. 
In a similar vein, extremely large windows are ineffective insulators, which results in increased levels of humidity.
When you use the washing machine or take a shower, the humidity level in your home can be affected.
Because of this, it is important to make an investment in a dehumidifier that is able to handle the increased amount of moisture that is present in the air.
When choosing a dehumidifier for your home or room, it is important to take into account the overall square footage of the space.
If there are more than 3 people living in the house or a washer and dryer are nearby, add 10 more pints.
When figuring out how big a dehumidifier should be, you should also think about its continuous pump.
With that, you don't have to empty the bucket because you can pump the water straight into a floor drain. 
Energy Star-rated appliances should also be a higher priority since they will save you a lot of money on your electric bill over time.
Lastly, choose models that have a low fan speed setting so you can work in the bedroom with much less noise.
Factors Influencing Dehumidifier Size Selection for Basements
Basement Size and Volume
The size and volume of your basement directly influence the dehumidifier size. Larger basements require more powerful dehumidifiers.
It is essential to measure the length, width, and height of your basement to calculate its volume accurately.
Level of Dampness
The dampness level in your basement is crucial. For extremely damp basements or those with visible mold or water damage, a larger capacity dehumidifier is necessary to effectively reduce the moisture level.
Climate and Weather Conditions
Your local climate and weather conditions impact the humidity level in your basement, influencing the dehumidifier size.
Those living in humid climates or having basements that get damp during certain seasons might need a larger dehumidifier.
Energy Efficiency and Consumption
Consideration of energy efficiency and consumption is vital. Energy Star certified models are advantageous as they use less energy for the same amount of dehumidification compared to non-certified models, saving on electricity bills.
Desired Humidity Level
Your desired humidity level will also dictate the dehumidifier size. The lower the desired humidity, the larger the dehumidifier needed. A relative humidity of 30-50% is generally comfortable for most people.
Budget Considerations
Your budget is influential in this decision. Larger dehumidifiers tend to be more expensive, but investing in a high-quality dehumidifier can be cost-effective in the long run by preventing mold damage and improving energy efficiency.
Additional Features and Functionality
The inclusion of additional features like auto shut-off, continuous drain option, and built-in hygrometer can enhance the convenience and efficiency of using the dehumidifier.
Brand and Warranty
The brand and warranty can be indicators of the quality and durability of the dehumidifier. Reputable brands usually offer better customer service and longer warranties.
User Reviews and Recommendations
User reviews and recommendations offer insights into the dehumidifier's real-world performance. Reviews from people with similar basements to yours can be particularly helpful.
Availability and Maintenance
Considering the availability and maintenance requirements of the dehumidifier is also crucial. Some models may have parts that are difficult to find or may require regular filter changes.
FAQs about the size of the dehumidifier for the basement
Can I Use a Desiccant Dehumidifier in a Warm Climate?
Desiccant dehumidifiers can be used in warm climates, but they may produce heat, which could be a concern.
Is a Continuous Drain Option Available in All Dehumidifiers?
No, not all dehumidifiers have a continuous drain option; it's a feature usually found in larger models.
Are Energy Star-rated Dehumidifiers More Expensive Initially?
Yes, Energy Star-rated dehumidifiers can be more expensive initially but tend to be more cost-effective in the long run due to lower energy consumption.
Do Larger Dehumidifiers Consume More Energy?
Generally, larger dehumidifiers do consume more energy, but their efficiency might make them more economical in high-humidity conditions.
Are Thermo-electric Dehumidifiers Suitable for Large Basements?
No, thermo-electric dehumidifiers are generally not suitable for large basements as they are less powerful compared to compressors or desiccant dehumidifiers.
Final Thoughts
We hope now you know the answer to,  " what size of dehumidifier do I need for a basement?" You have to select your dehumidifier based on the size and humidity of the basement.
Follow the chart we have given above to pick the proper dehumidifier. Do not take too small dehumidifiers because they will fail to control the humidity.
Also, be cautious about choosing a too-big humidifier because there is a risk of excessive dryness in your basement.