A dehumidifier is a must appliance for your home to reduce excessive humidity and mold. Here you may ask, "what size dehumidifier do I need for 100 sq ft?
Both smaller and bigger humidifiers fail to control the humidity of your house properly. So, you must know the particular size of the humidifier you need.
This article will let you know the answer. Also, it will help you to choose the right humidifier.
What Size Dehumidifier Do I Need For 1000 Sq Ft?
The size of the dehumidifier for your 1000-square feet room depends on the humidity level. Generally, a humidifier of 55 pints is enough for the particular room.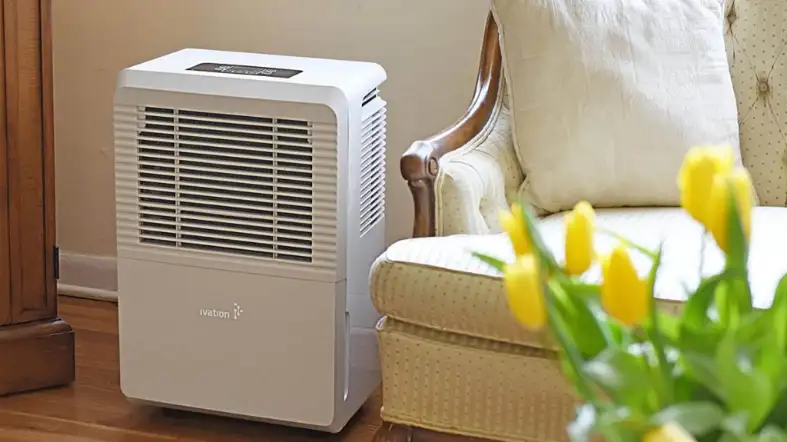 However, if your room often remains very humid for bad weather or another reason, you may need a 60 pints humidifier. Below is a table for your convenience,
| 300 sq ft | 500 sq ft | 800 sq ft | 1000Sq ft | 1200 sq ft | Condition of your basement |
| --- | --- | --- | --- | --- | --- |
| 20 pints | 25-30 pint | 35-40 pint | 40-45 pint | 50 pints | Slightly damp |
| 20 pints | 25-30 pint | 35-40 pint | 40-45pint | 55 pints | Moderately damp |
| 25 pints | 35 pints | 45 pints | 45-50 pint | 55pint | Very damp |
| 25-30 pint | 35-40 pint | 45-50 pint | 55 pint | 60 pints | wet |
How To Choose The Proper Sized Humidifier?
When looking to purchase a dehumidifier, it is imperative that you take into consideration the following three aspects.
The extent of the space or room
The percentage of relative humidity
The temperature that is typical for the area/room/space
Measure the Space
The size of the room is the most important consideration to make when selecting a dehumidifier.
The larger the room, the greater the dehumidifier's ability to do its job effectively.
You'll need to take some measurements if you want to find out how big your space is.
Use a tape measure to get an accurate reading of the area, then multiply that number by both its length and width to get the square footage.
You will only need a rough estimate of the number in order to round it.
A confined area with dimensions of 10 feet in width and 10 feet in length will have a total area of 100 square feet. The operation is as follows: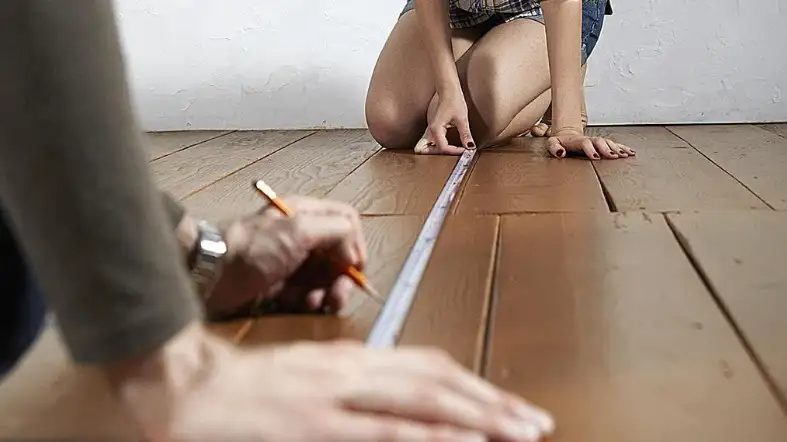 Room Size = Length X Width
You should also take into consideration the airflow that will be provided by your dehumidifier for huge spaces.
A helpful chart has been compiled by our team in order to assist you in refining your search.
Utilize the chart below to select the appropriate size of dehumidifier for your home.
The capacity of the room can be estimated by contrasting the size of the room with the relative humidity levels already present. 
Larger areas, such as basements, crawl spaces, and entire houses, require the usage of a dehumidifier to maintain a comfortable level of humidity.
This will be determined by how well or poorly your home is shut off from the outside.
Consider Relative Humidity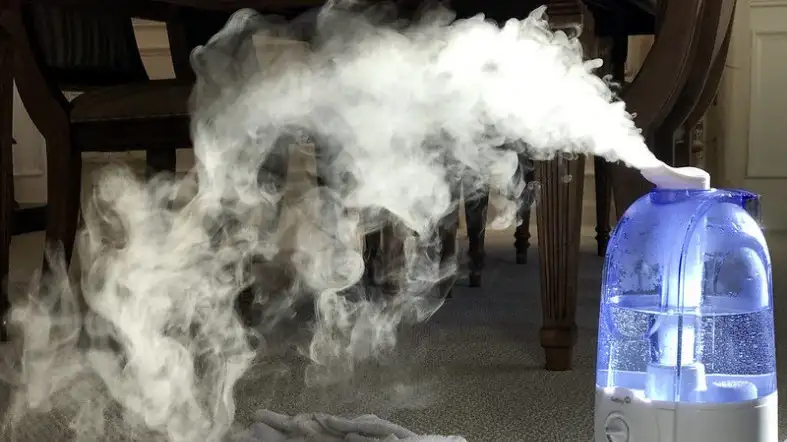 The level of relative humidity present in the area is the most evident factor to take into account.
A space that has a high level of humidity may require a more powerful dehumidifier.
It's possible that a "just a bit moist" room will require a dehumidifier that is on the smaller side.
We strongly advise that you consult a hygrometer prior to making any decisions on humidifiers.
Simply relying on one's sense of touch to estimate the humidity might, at times, be quite challenging. 
In that case, you might want to consider the following information. These are the three states of a living room that has an excessive amount of moisture in the air. 
Somewhat Damp: This condition is characterized by a moist feeling, light condensation that is visible on windows, and a musty odor. To remedy this, add two to three pints of water to an area that is 500 square feet in size.
Damp: Water droplets on the walls, ceilings, or windows; an obvious "wet" feeling; or traces of mold and mildew growth — all of these are signs that there is moisture present. To the capacities listed in the charts, add four to five pints of water for every 500 square feet of area.
Extremely Damp: The capacity listed in the charts above should be increased by 6-7 pints of water for every 500 square feet.
Think about the Temperature Ranges Found Within the Space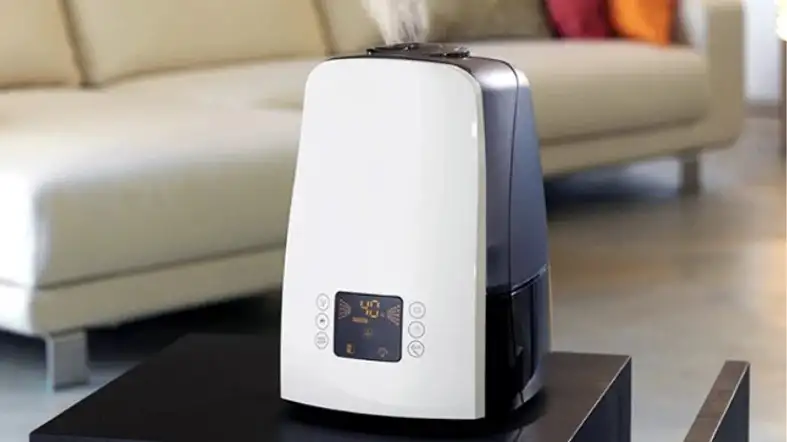 When determining the size of the dehumidifier that will be used, it is essential to take into account the temperature of the space. 
When temperatures are higher, dehumidifiers function more efficiently. The use of dehumidifiers in environments with low temperatures is not recommended. 
If you want to dehumidify a cold location, you're going to need a more powerful dehumidifier than normal.
Refrigerant dehumidifiers can work at temperatures below 41 degrees F.
On the other hand, if the temperature in the room is lower than 41 degrees Fahrenheit, it won't work as well.
 The temperature of the space in which your dehumidifier is operating will have an effect on how well it functions.
Consider other Facts
When choosing the right size dehumidifier for your home, there are a few other factors pertaining to humidity that should be taken into account:
If you live in an extremely humid area, you should increase the capacity of your dehumidifier by 10 pints. 
If there are more than five people living in the apartment or house, you should put an additional five pints into the dehumidifier.
If the room has a lot of windows or doors that lead outside, you should add five pints to the dehumidifier.
If there are washers and dryers in the area, you should add five pints to the dehumidifier.
>> What dehumidifier size for a 3 bedroom house?
FAQs About The Size Of The Dehumidifier
How Much Space Does A 55 Pint Dehumidifier Cover?
If your place is 1000 square feet and the humidity is medium, you would need a 55pint dehumidifier (70 percent to 80 percent ). This is just a rough guess. The coverage also varies by brand. 
Some brands provide more coverage within this size. Also, the temperature and excessive temperature puts some effects on this.
Is There Any Problem In Using A Bigger Dehumidifier? 
Yes, there are some problems. The right-sized dehumidifier can serve you at the best level. But if you get a bigger dehumidifier, it can make your room excessively dry.
So, you won't be able to see how well it works. In fact, if the model is too big, you will have to deal with unpleasant side effects like a dry nose, dry skin, dry eyes, and so on.
Final Thoughts
We hope that you have got the answer to the question, " what size dehumidifier do I need for 1000 sq ft?"
The proper size depends on the measurement of the area as well as on the level of humidity, number of people, temperature, etc.
Follow the instructions in this article to help you choose the right size. The information has been carefully put together to help you make the right choice.