To save energy, you should choose the right air conditioner for your home. The energy consumption of ac depends on the BTU rating.
So, how many watts does a 6000 BTU AC use? Let's dive into the article to choose an energy-efficient air conditioner.
How Many Watts Does A 6000 Btu AC Use?
A 6000 BTU air conditioner uses around 570-650 watts when running and consumes 5-6 kW/h per day. The wattage depends on the efficiency rating. For comparison, a 6000 BTU window AC with an Energy Star rating would use around 550-600 watts, while less efficient models may use over 700 watts.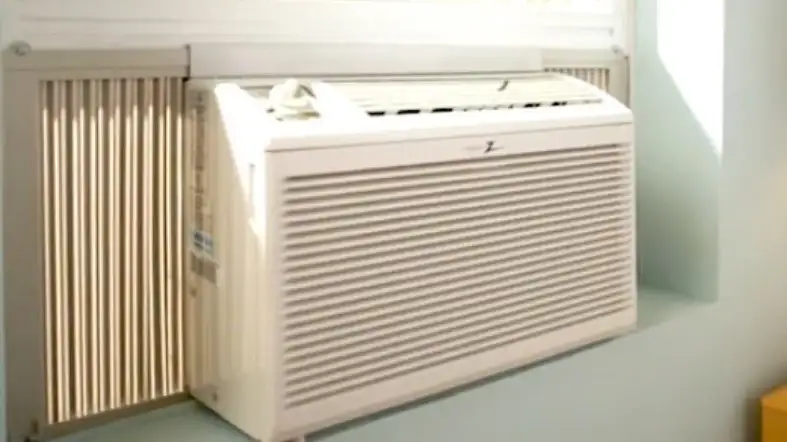 Air Conditioner Wattage Calculation
Most houseowners have no idea about air conditioner wattage. However it is important to calculate how many watts an air conditioner consumes.
It is not only helpful to get an idea about the electricity bill, but when you are out of power, this wattage rating is a must.
You can easily find out whether your generator is capable of giving support to your ac if you know the wattage rating.
It is easy to know how much wattage an AC consumes. Here we will talk about three techniques to find out how many watts your 6000 btu ac use.
1. Inspect The User Manual Guide
In the user manual guide, the manufacturer mentioned the required power for your air conditioner. So, check the manual to know the answer.
2. Use The Multiplication Formula
If you fail to find out the required watt, then simply check the specification sections. You will find the required Amps and voltage of your ac.
Now multiply the Amps and Voltage to find out the required wattage. For example, your air conditioner requires 20A and 120V
So the required wattage = 20A×120V= 2400W.
3. Use BTU And EER Rating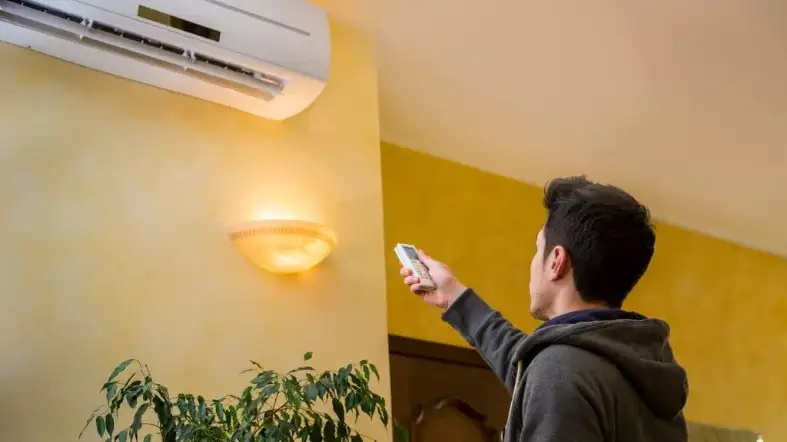 You can use the BTU rating or EER rating to find out the required power wattage of an ac. It is the most common approach to finding out air conditioner requires power.
Simply divide the BTU rating by the EER rating. The result indicates your required energy. So if you have a 6000 BTU ac and the EER rating is 10, then,
AC wattage = 6000/10= 600watt.
According to your air conditioner BTU rating, calculate the required power. To assist you, we are attaching a table of how many watts different sizes ac consume.
| BTU | Required watt |
| --- | --- |
| 5000BTU | 400-600w |
| 6000 BTU(1/2ton) | 500-750w |
| 8000BTU | 600-1000W |
| 10,000 BTU | 800-1250W |
| 12000 BTU (1ton) | 1000-1500W |
| 15000 BTU | 1200-1850W |
| 18000 BTU ( 1.5 ton) | 1500-2250W |
Cost Of Running A 6000 BTU AC
A high-power air conditioner costs more than a low-power ac. So, if you have a 6000 BTU ac, that means you need a 600 watt power supply per hour.
Suppose you run the air conditioner on average for 10 hours per day. That means 6 kilowatts per day and 2190 Kilowatts per year.
In the US, 1kWh costs $0.1319
So per day, the ac costs $0.1319*6= $0.7914
Per year the ac cost= $0.1319×2190= $288.86
What Size Generator Do You Need For A 6000 Btu Ac?
Now you know, a 6000 btu ac consumes nearly 600 watts of power. So you need a generator that can deliver more than 600 watts.
You should buy a minimum 1000-1500watt generator to run a 6000btu ac. Don't forget that power drop is common for every generator.
So it is better to maintain a 500 watt safety boundary.
What Room Size Suits 6000 BTU AC?
Generally, a 6000BTU power ac is ideal for a 100-300 square feet room. So it is actually for smaller rooms or families.
The maximum cooling coverage it can give is 300 square feet. But experts recommended using it max 250 square feet. Cooling time will increase.
But if you want to cool a large area, then go for bigger power ac. It is important to buy the right size AC to get the best performance from your device.
If you buy too big a size ac that can waste energy. On the other hand, too small ac fails to meet your cooling needs.
>> is kerosene suitable for diesel generator?
Frequently Asked Questions
What can I run in a 1000-watt generator?
A 1000-watt generator is typically sufficient to run small appliances and electronics such as a television, fan, laptop, or a few light bulbs.
It may not be powerful enough to run larger appliances such as a refrigerator or air conditioners.
Consider the wattage requirements of your specific appliances before using a 1000-watt generator.
What is the power consumption of a 6000btu air conditioner?
The power consumption of a 6000 BTU air conditioner depends on the identification of the unit, as well as other factors such as the temperature and humidity of the environment.
As a general guideline, a 6000 BTU air conditioner typically consumes around 500-600 watts of power per hour.
It's important to refer to the manufacturer's specifications for your specific air conditioner to determine its exact power consumption.
How many amps does it take to run a 6000 BTU ac?
The number of amps required to run a 6000 BTU air conditioner can vary depending on the voltage of your electrical system.
As a general guideline, a 6000 BTU air conditioner requires around 4-6 amps of electrical current when operating at 110-120 volts, and around 2-3 amps when operating at 220-240 volts.
Bottom Line
Hopefully, now you get the answer regarding how many watts a 6000 btu ac use.
If you want an energy-efficient air conditioner, then don't forget to check the power wattage.
The more power your ac consume, the more bill you need to pay. So it is a vital factor when buying ac.
Also, choose the right size generator for running ac.