Day by day the cost of diesel is increasing unpredictably which largelt impacting on runing a diesel generator. So people are looking for alternatives. Can a diesel generator run on kerosene?
In this article, we'll explore the posibility, consequences and process of running a diesel generator on kerosene. Let's read on to ensure you make informed decisions about your generator's fuel use.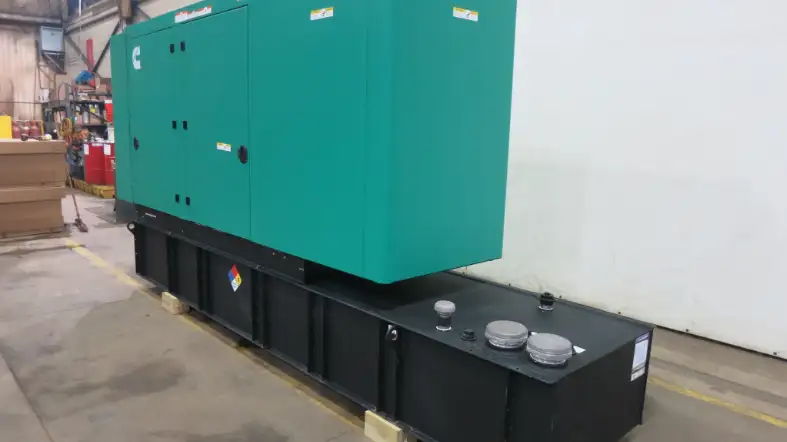 Click Here To Check Recommended Generators
Can A Diesel Generator Run On Kerosene?
Yes, a diesel generator can run on kerosene; however, it may require adjustments or a suitable mixing ratio with diesel fuel to ensure smooth operation. kerosene lacks the lubricating properties of diesel, which could potentially damage your injector pump.
Differences between Diesel and Kerosene
Chemical Composition
Diesel:
Diesel and kerosene are both derived from crude oil, but they have different chemical compositions. Diesel is a complex mixture of hydrocarbons, with carbon numbers mainly in the C9 to C20 range.
Kerosene:
Kerosene, on the other hand, is made up of simpler hydrocarbons, typically in the C12 to C15 range.
Energy Content
Diesel has a higher energy content, which means it can produce more power per volume compared to kerosene.
Viscosity and Lubrication
Diesel:
Diesel has a higher viscosity than kerosene. This means it's thicker and provides better lubrication for engines.
Kerosene:
Kerosene's lower viscosity means it provides less lubrication, which can lead to increased wear and tear on engine components.
Ignition Quality
Diesel:
Diesel fuel has a higher cetane number, which means it ignites quicker when injected into the engine.
Kerosene:
Kerosene has a lower cetane number, so it takes longer to ignite and can cause hard starting and rough running in engines designed for diesel.
Environmental Impact
Diesel:
Diesel engines emit more particulates and nitrogen oxides than kerosene, which can contribute to air pollution.
Kerosene:
However, kerosene produces more carbon dioxide per gallon when burned, contributing to greenhouse gas emissions.
Cost and Availability
Diesel is generally more readily available and less expensive than kerosene. However, the cost can vary depending on location and market conditions.
The Process of Running a Diesel Generator on Kerosene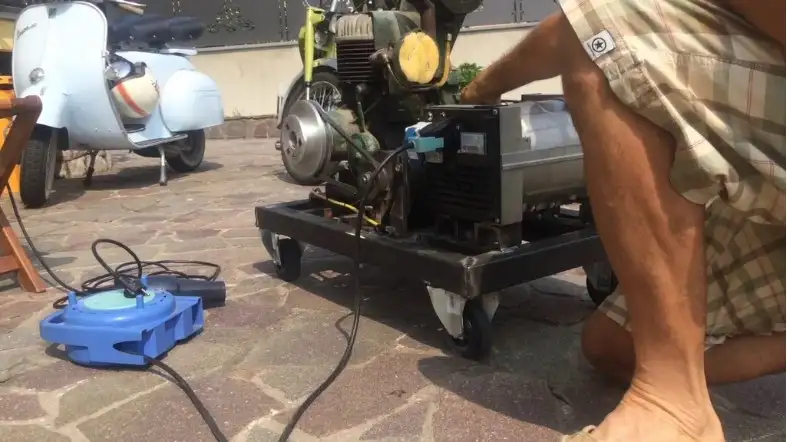 Ensuring Safety
Safety is paramount. Ensure you're in a well-ventilated area to prevent the accumulation of harmful fumes. Always wear safety gear, including gloves and goggles, to protect yourself from accidental spills or splashes.
Preparing the Generator
Turn off your generator and disconnect it from any load. Using a siphon pump, carefully drain any remaining diesel fuel from the tank. Store this fuel in a safe container for future use.
Initiating the Process
Once the diesel fuel has been drained, you can begin filling the tank with kerosene. Be cautious not to overfill the tank; it's important to leave some space for the fuel to expand, especially in warmer temperatures.
Inspection before Operation
Before starting your generator, inspect the fuel lines for any leaks. Kerosene is thinner than diesel and may seep through small cracks or holes that diesel would not. If you find any leaks, they must be repaired before proceeding.
Operation Start
With the tank filled and the fuel lines checked, you can now start your generator. It should run on kerosene without any issues. However, listen for any unusual sounds such as knocking or pinging, which could indicate a problem.
Vigilant Monitoring
While your generator is running on kerosene, it's important to monitor its performance closely. If you notice it starting to sputter or emit smoke, turn it off immediately. These could be signs of damage or inefficiency caused by running on kerosene.
Final Transition
Running a diesel generator on kerosene should only be a temporary solution. Once you're able to obtain diesel fuel again, repeat this process to drain the kerosene and refill your generator with diesel.
>> How far away can a generator be from the transfer switch?
Effects on Generator after running Diesel Generator On Kerosene?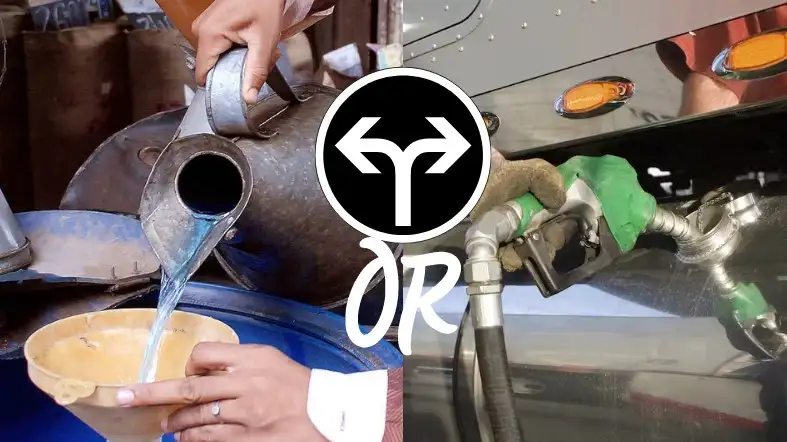 Performance Alteration
Running a diesel generator on kerosene can lead to a noticeable change in performance.
Due to the lower cetane number of kerosene, the ignition process is slower, resulting in hard starting and rough running of the generator, and a decrease in the overall power output of the generator.
Fuel Efficiency and Energy Dynamics
Kerosene is less energy-dense than diesel, meaning a generator on kerosene may consume more fuel to produce the same amount of power, leading to decreased fuel efficiency and lower overall energy output compared to diesel.
Impact on Engine's Longevity
Using kerosene in a diesel generator causes increased wear and tear on engine components due to its lack of lubricating properties, leading to increased friction in the engine.
This can cause premature wear on components like the fuel pump and injectors, potentially leading to costly repairs.
Longevity and Operational Life
The lack of lubrication and increased wear and tear from running on kerosene can significantly shorten the lifespan of your generator, leading to more frequent breakdowns and potentially a shorter overall lifespan for your generator.
Maintenance and Care
A generator operating on kerosene necessitates more frequent maintenance checks due to the increased wear on engine components and potential for buildup in the fuel system.
Regular checks and cleaning can prevent issues but increase the overall maintenance needs of your generator.
Risks and Potential Damages
Running a diesel generator on kerosene for extended periods can lead to serious damage due to increased friction, causing overheating and potential engine failure.
>> Does a 2000 watt generator support a fridge?
Factors to Consider while running Diesel Generator On Kerosene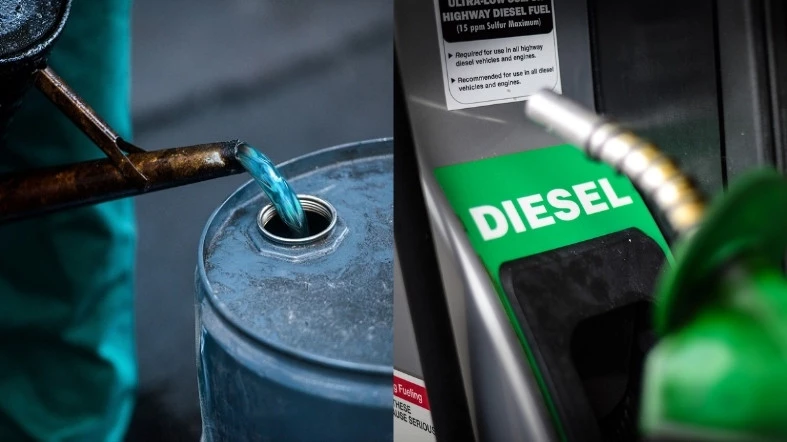 Prioritizing Safety During Operation
When running a diesel generator on kerosene, safety is paramount.
It's crucial to operate the generator in a well-ventilated area to avoid the build-up of harmful fumes and use protective gear like gloves and goggles to guard against accidental spills or splashes.
Understanding Environmental Impact
Kerosene, while burning cleaner than diesel and producing fewer particulate emissions, does generate more carbon dioxide per gallon when burned.
It affect greenhouse gas emissions and potentially having a higher impact on global warming.
Abiding by Legal Restrictions
In various regions, there might be legal restrictions on using specific types of fuel for generators. It is imperative to review local regulations to confirm the legality of using kerosene as a substitute for diesel in your locality.
Considering Warranty Implications
Utilizing kerosene in your diesel generator could potentially void the manufacturer's warranty.
Many warranties explicitly stipulate the kind of fuel to be utilized, and deviation from this could be deemed as misuse of the product. Examining your warranty terms and conditions meticulously before opting for kerosene is essential.
>> can a 5000 watt generator run a welder?
FAQs
Does any generator run on kerosene?
Most of the generators can run on kerosene if you mix lubricant. A small percentage can cause issues.
What is the best fuel to use in the generator?
Diesel fuel is the best for generators as it is the most efficient and maintenance-free.
Is there any generator that won't use fuel?
Yes, a solar-powered generator does not need any typical fuel. It stores sunlight and produces electricity.
Can a gas generator run on kerosene?
You can mix a bit of kerosene in the gas generator. A maximum of 10% kerosene is harmless but if you try to pour 100% kerosene into a gas generator it can damage the generator.
Are Diesel and kerosene the same?
Diesel consists of hydrocarbons with 12-20 carbon atoms. It is a liquid fuel that can be distillate or made from distilled grain.
On the other hand, kerosene has 10 carbon atoms per molecule. It is a highly refined petroleum distilled fuel that is mostly powered by jet engines, heaters, or stoves. So Diesel and kerosene are not the same.
Final Words
Hopefully, you get the answer on can a diesel generator run on kerosene.  Diesel fuel is the most efficient and low-maintenance fuel for generators. It can give more power than any gas-powered generator.
Yet the excessive cost of diesel fuel forces users to switch their fuels. To reduce cost kerosene can be a great alternative to diesel for your generator.  
Just do the required modifications before adding kerosene. It will help to minimize your fuel cost without damaging the generator.