Will A 5000 Watt Generator Run A Welder? (Calculated)
We may earn affiliate fees for purchases using our links (at no additional cost to you).
Buying the right size generator helps you to avoid unwanted damage to expensive appliances.
If you run a welder in a small generator, it has a high chance of killing the product. On the other hand, too large generators increase fuel costs unnecessarily.
So many people want to know, will a 5000-watt Generator run a welder.
After in-depth research, we will answer your query and help you to buy the right size generator for running the welder safely.
Will A 5000 Watt Generator Run A Welder?
It depends on the welder's required energy. Different sizes of welders consume different power.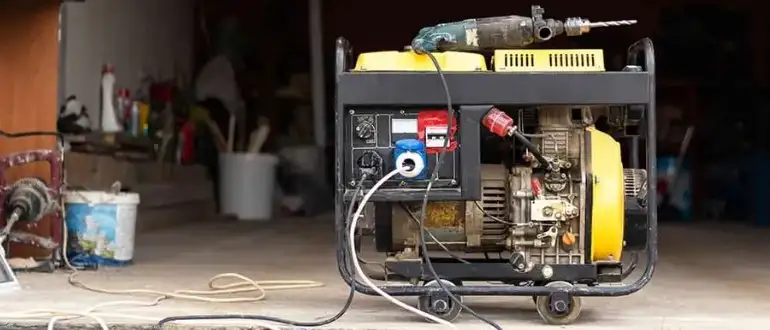 A 120-volt welder can run in a 5000 running watt generator.
But if the 5000 watt is a peak watt and the running power is 4000, then it is not capable of running 160-250 volts welder.
So, above 120V, you need a more powerful generator.
WEN Dual Fuel 120V/240V Portable Generator with Electric Start Transfer Switch Ready is a great generator to run a welder. (You can check it here)
What size generator do you need for the welder?
Buying a generator to run a welder, it is important to consider some factors.
Here we will share a step-by-step guide so that you can easily find out the generator size based on a particular welder. 
The different welder comes in different sizes and features. So every welder doesn't consume the same energy. You can't find a static generator size for a welder.
The right size depends on your welder size. So you need to calculate the welder's required power to discover the generator size.
Welder Required Power
You can easily calculate the required power of your welder. Simply multiply the power voltage with input power to get the final wattage.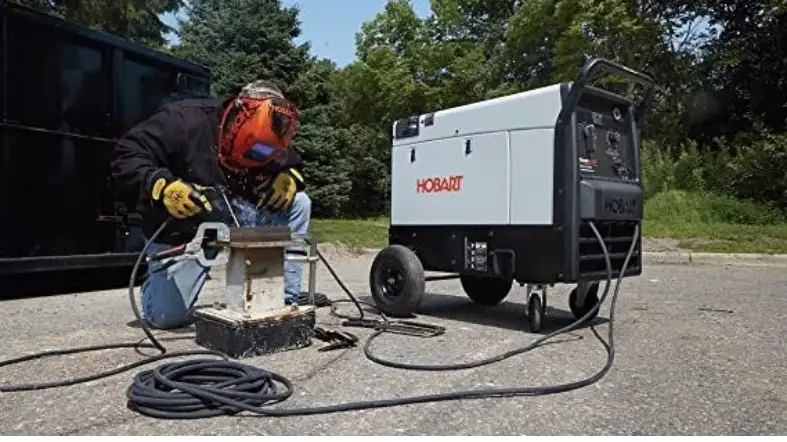 Check the user manual to know the power voltage and input current (amps) for your welder. If you lost the manual, search the model online.
You will easily find out the required value. Well, you can add an extra 15% with power voltage and input current so that you can get a longer run time and flexibility.
Suppose your welder required power voltage is 110volt and input current = 46.3amps
Running watts = 110V+15% * 46.3amps= 5856.95 watts.
So a 110volt welder required 5856.95watt power supply per hour.
But you should add an extra 500 watts as a safety margin because power drop is a common issue in generators.
You need a minimum of 6000 watts running wattage and 7000 watts peak power to run a 110volt and 46.3 amps welder. 
If you have a 110volt and 23amps welder, then a 5000 watt generator will be enough.
So depending on your welder's need, the generator size varies. Here we are sharing an ideal size chart for generators for different size welders.
| Welder Power Input | Ideal Generator Size |
| --- | --- |
| >160 V | 7000watts+ |
| 180-200V | 8000-10000watts+ |
| 210-250V | 13000-15000watts+ |
Besides considering the generator size, you should focus on the below factors to get the best services.
Run time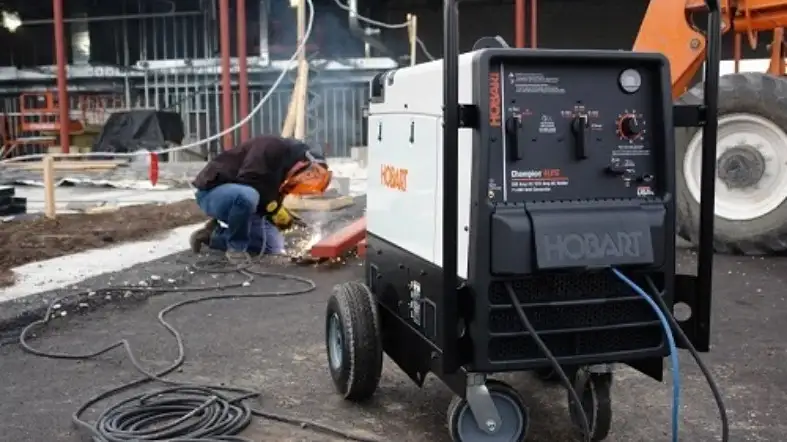 We use generators to ensure power supply during storms or load shedding. So obviously, you need a long run time.
Depending on the fuel tank size and load generator can give a power supply up to 8-10hours.
In contrast, some are capable of giving 2-3 hours only. So before buying any generator, also check its maximum run time.
Noise
Yet generators are a bit loud, but new technology brings quiet generators. So if you don't like the noise, you can choose a quiet generator.
Check the decibel rating to know whether the generator is noisy or not. Any generator that can operate at 50-78db is considered a quiet generator.
It is always better to set the generator outside the house and well-ventilated area. That ensures your safety and also reduces noise.
The Best Generator For Welder
Despite power rating, it is also important to choose a generator that delivers clean power, less wear, and fuel efficiency.
We have sorted some brilliant generators to power a welder.
Echo 10000-watt generator
This powerful and top-performing generator is capable of delivering 7000-watt running power, and peak power are 10000watt.
So you can easily run a 160-200amp welder on this generator.
It also comes with circuit breaker protection to avoid damage in times of overload. It can automatically shut down when oil is low to protect your device.
In the case of 50% load, it gives 8 hours run time. Besides, it is easy to start and portable, so you can easily carry it.
Pros
Powerful and prevent damage
Run time 8 hours at 50% load
Easy to operate and carry
Pulsar PG10000B16 Portable generator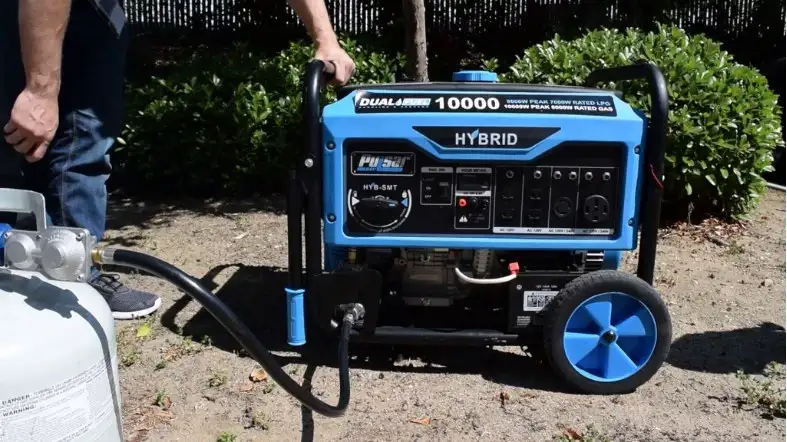 This masterpiece ultra-quiet generator can be the best pick for a welder. It can deliver clean and consistent 8000-9000 watt running power per hour.
It is a dual fuel generator that reduces your fuel cost. You will get a smart display to observe the fuel level, run time, and voltage to avoid any unwanted issues.
It helps you to avoid overload by showing the voltage supply.
Pros
Powerful 420 cc engine
Duel fuel support
Run time 12 hours at 50% load
Quiet and portable
Cons
Frequently Asked Questions
Will A 5500-Watt Generator Run A 220volt Welder?
No 5500 watt running power or starting power is not enough to run a 220Volt welder. Generally, a 220-volt welder requires nearly 9000-10000 watts of running power. So you need a minimum 10000+watt generator to run a 220v welder.
What Size Generator Is Right For The Welder?
You need to check the welder's required power and go for at least 500 watts greater generator than the required energy.
How Many Watts Does The Welder Use?
Generally, welders consume 5000-13000watts based on size. So, you can see it requires a high power supply to run a welder.
Final Verdict
Hopefully, you get your answer on will a 5000 watt generator run a welder. If your welder is small, 5000 watts running power generator is fine.
But we suggest you go for at least a 7000-watt generator to get an interruption-free power supply for a long hour.
Choosing a bit high power generator is essential to get maximum run time. It is also important to avoid unwanted damages. You can check the above generator to run the welder safely.