Natural gas is more available and safer than propane. As a result, the demand for natural gas as fuel is increasing rapidly. hence many generators wonder can a propane generator run on natural gas.
Let's dive into the article to know the answer and decide which gas is best considering the consequences and benefits
Click Here To Check Recommended Generators
Can A Propane Generator Run On Natural Gas?
A propane generator can technically run on natural gas with a conversion kit, but doing so may lead to reduced efficiency, potential damage, and could void the warranty. Natural gas has less energy content, necessitating modifications to maintain performance and prevent damage.
Which Fuel Is Best For Your Generator?
It is important to learn about both propane and natural gas to decide which one is best. So Let's know details about different fuels.
Propane
Propane is a liquefied petroleum gas(LPG) which used in propane generators. It is a processed fuel that is a mixture of natural gas and petroleum refining.
If you buy a propane generator you will get an extra propane tank to connect with the generator through a pipe. The running capacity of your generator will depend on the tank size. 
When the tank is empty you need to disconnect the line and take it to any LPG station to refill it. Propane Generator also provides a conversion kit to convert a propane generator to a gas generator.
Natural Gas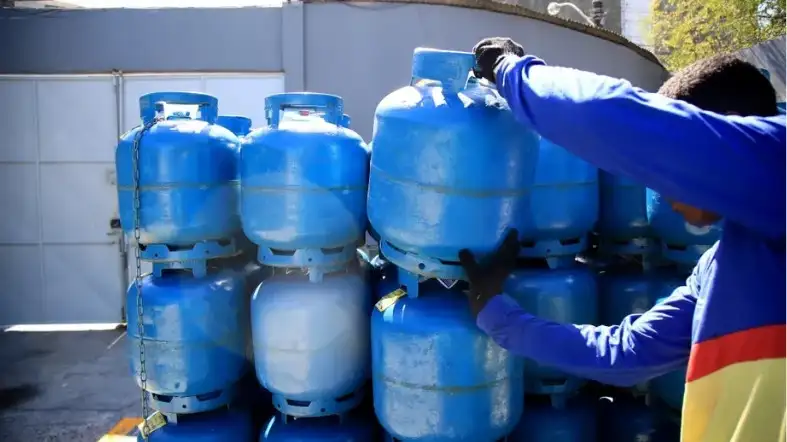 Natural gas is directly supplied gas from the line. The gas generator is powered by natural gas. Gas is more available than propane and ensures a flawless power supply.
Gas generators come in different sizes and you can choose the size according to your needs. Unlike propane here you have no risk of a power outage due to an empty tank.
Now the question is which fuel generator is best for you. Actually, the best option depends on your requirements.
Suppose you need to use the generator rarely in a year the best option is a propane generator. But if you use the generator regularly then a Natural gas generator is the best. Because natural gas loses its effectiveness if you remain the generator idles for a long time.
We list out the below factors that you should consider to decide which fuel is ideal according to your need.
Availability
Edge: Natural Gas
Natural gas is a more common resource of fuel that is available in your home or nearest area.
But you need to refill the propane tank from a particular LPG station. That is quite away from home.
So if you give priority to availability then go for a natural gas generator. Most of the house has a natural gas line that makes it more accessible than propane gas.
>> will a 5000 watt generator power a welder?
Using Frequency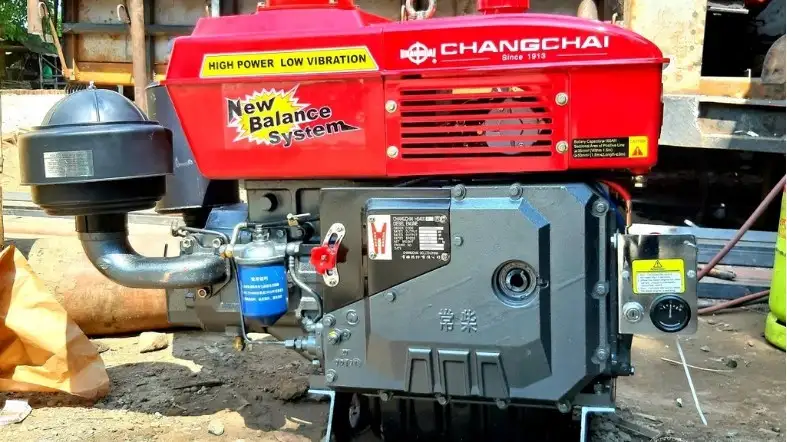 Edge: Both
If you keep the generator idle for a long time then the effectiveness of natural gas will reduce. As a result, you will have difficulty starting a generator after a long gap.
But if you have a direct natural gas line you can turn it on whenever you need to start the generator.
On the other hand, propane gas won't lose its quality or effectiveness when you keep the machine idle for long periods. So propane generator has no issues if you use it or keep it idle. 
Both natural gas and propane generator is fine in terms of using frequency. But if you use the cylinder as a resource of natural gas and keep the generator idle for long periods it can hamper the performance.
Starting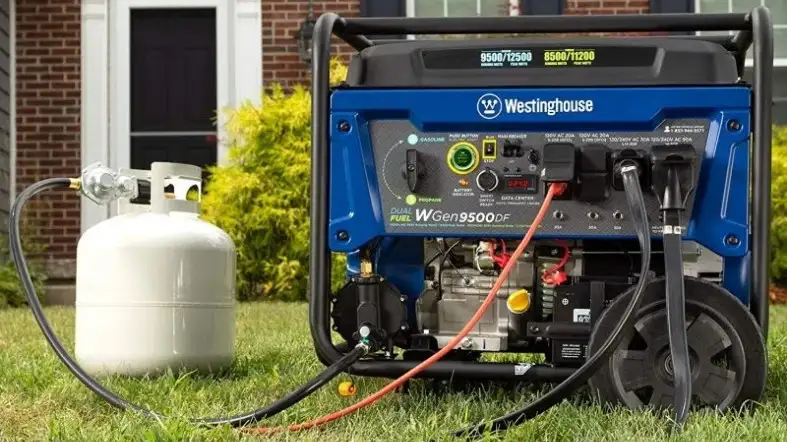 Edge: Propane
If you are a Newbie you need a generator that offers a smooth starting. But maximum gasoline or diesel-powered generator becomes choked. And, it creates issues while starting if you keep it idle for long periods. Also, you need to put a lot of effort into starting a natural gas generator in snowy weather.
On the contrary propane, a gas generator can smoothly start in any weather or condition. If you keep it idle for over months it has no issues while starting. 
So if you are living in a cold country or need to use a generator hard then a propane generator is the best. There is no better option than propane in cold conditions.
Noise
Edge: Propane
Generator noise is the fundamental point when choosing a generator. Some region has strict law about generator noise. You can't use a louder generator in some regions.
 Besides, a loud generator is also harmful to humans or wildlife. Yes, the entire generator is noisy as they use an engine.
But Natural gas generator is noisier than propane. So if you want a quiet generator then propane is the best pick.
>> What is the maximum distance for a generator from the transfer switch?
Energy-efficient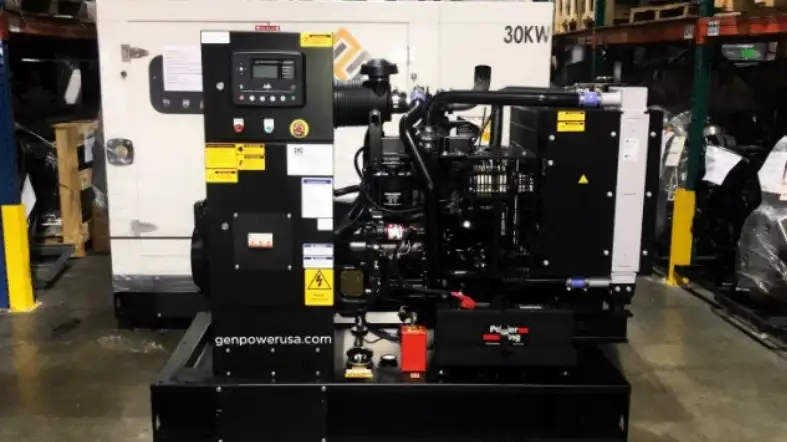 Edge: Propane
Propane delivers more BTUs and burns less volume fuel than natural gas. So propane is more energy-efficient than natural gas. That makes it a popular alternative to natural gas.
However, it does not mean propane reduces your fuel cost. It is not as cheap as natural gas.
Location
Edge: Both
The purpose and location also play a vital role in choosing the right fuel generator. Usually, most owners use a natural gas generator as the gas supply is always available. 
Also, hospitals, offices, schools, and many public institutions choose gas generators for the same reasons.
Actually, the institutions that won't want to face power outages due to an empty tank prefer gas fuel.
But if you use a generator rarely for parties, camping, or hunting then a propane generator is best. It is more portable and cost-effective than a gas generator.  You can easily refill the tank and carry it with you.
So you can see depending on the above factors the fuel choice varies. Compare your demand with the fuel features to choose the right one for you. 
If you already have a propane generator and want to switch to natural gas don't worry. You have the freedom to convert your propane generator into a gas generator.
But if you don't have any technical knowledge get help from an expert to do the conversion.
Risks of Running a Propane Generator on Natural Gas
Incompatibility
Propane and natural gas have different chemical compositions. A propane generator is specifically designed to burn propane, not natural gas. They require different types of equipment to vaporize and burn them.
Engine Damage
If you attempt to run a propane generator on natural gas without the necessary modifications, it could lead to engine damage or even an explosion.
Warranty Issues
Using natural gas in a propane generator may void the manufacturer's warranty.
Conversion Kits
While there are natural gas conversion kits available for some propane generators, they are not recommended for all generators and may not be safe. These kits include a new gas valve, orifices, and sometimes a new carburetor.
Safety Risks
Natural gas is safer than other fuels as unburned propane may cause an accident and spread quicker than natural gas.
However, a propane generator when in operation will release a highly toxic gas known as Carbon Monoxide (CO), which prevents oxygen from reaching your body cells.
Effects on Generator Performance After Running a Propane Generator on Natural Gas
Reduced Efficiency
Natural gas provides about 1,040 BTUs per cubic foot, while propane provides 2,490 BTUs per cubic foot. Therefore, running a propane generator on natural gas may lead to reduced efficiency.
Potential Damage
The generator's components are designed for propane, not natural gas. Using natural gas in a propane generator can cause damage to these components.
Noise Impact
Natural gas generators are generally less noisy than propane generators. However, if a propane generator is run on natural gas, it may increase the noise level due to potential mechanical issues.
Risk of Failure
The generator might fail to start or run properly if it's not designed to use natural gas. This is because propane and natural gas require different pressurization levels.
Increased Fuel Consumption
A propane generator uses half as much fuel as a natural gas generator. Therefore, running a propane generator on natural gas could lead to increased fuel consumption.
Shorter Lifespan
Propane burns hotter than gasoline, which can lead to engine components becoming damaged more quickly over time, leading to a shorter overall lifespan for the generator.
FAQs
Is it safe to convert a propane generator to natural gas?
Yes, but it's crucial to follow the conversion kit manufacturer's instructions to ensure safety.
Does converting a generator to natural gas affect its efficiency?
The efficiency may be slightly reduced, but natural gas is typically a more cost-effective fuel.
Are there professionals who can perform the conversion?
Yes, there are professionals who specialize in safely converting propane generators to run on natural gas.
Is natural gas a more environmentally friendly option than propane?
Yes, natural gas burns cleaner and emits less carbon dioxide compared to propane.
Can the generator be switched back to propane after the conversion?
Yes, many conversion kits allow for the generator to be switched back to propane if needed.
Final Words
Both propane and natural gas are effective and mostly used fuel to power up generators.  Hopefully, you get the answer on can a propane generator run on natural gas. 
Natural gas is the readiest and most accessible resource that you can use in a propane generator after doing some modifications.
Keeps the above factors in mind while choosing between propane and natural gas. It will help to take the right choice for your particular requirements.