If you are looking for a backup power source for your refrigerator, you might be wondering how many watts does a refrigerator need on a generator.
This is an important question to answer, as choosing the wrong generator size can result in insufficient power, damage to your appliances, or wasted fuel.
In this article, we will explain how to calculate the power requirements of your refrigerator, what factors influence its wattage needs, and how to choose the right generator capacity for your situation.
We will also provide some maintenance tips for using a generator with a refrigerator and answer some frequently asked questions.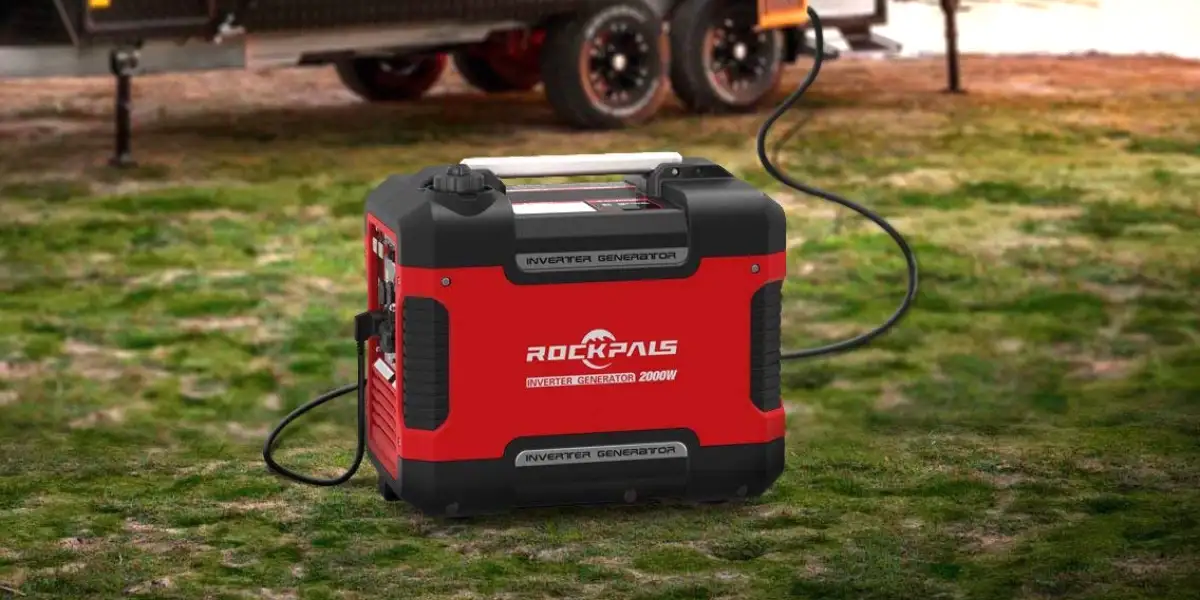 Click Here To Check Recommended Generators
How Many Watts to Run a Refrigerator on a Generator?
The wattage needed to run a refrigerator on a generator typically ranges from 800 to 1500 watts. It's important to check your refrigerator's specific power requirements and choose a generator with sufficient capacity to ensure proper operation during power outages.
Understanding Refrigerator Power Requirements
The first step to determine how many watts does a refrigerator need on a generator is to understand its power consumption.
Refrigerators use electricity to run the compressor, the fan, and the lights. The amount of power they consume depends on several factors, such as the size, model, age, and efficiency of the fridge.
However, one of the most important factors to consider is the difference between rated watts and surge watts.
Rated watts or running watts are the power that the refrigerator consumes while operating normally.
Surge watts or starting watts are the power that the refrigerator needs when it starts up or when the compressor kicks in.
This surge can be two to three times higher than the rated watts and lasts for a few seconds.
To find out the rated and surge watts of your refrigerator, you can check the label on the back or inside of the fridge, look up the manufacturer's specifications online, or use a wattage meter to measure it yourself.
Alternatively, you can use some average values based on the type and size of your fridge.
For example, a typical modern refrigerator with a freezer consumes about 800 watts of running power and 1500 watts of starting power.
However, these values may vary depending on your specific model and settings.
10 most popular refrigerator brands and their starting and running or surge wattage
| Brand | Model | Starting Wattage | Running Wattage |
| --- | --- | --- | --- |
| Whirlpool | WRF555SDFZ | 1200 W | 800 W |
| GE | GNE25JMKES | 1100 W | 700 W |
| Bosch | B36CL80ENS | 1300 W | 900 W |
| LG | LFXS28566S | 1400 W | 1000 W |
| Samsung | RT18M6215SR | 900 W | 600 W |
| Maytag | MFI2570FEZ | 1200 W | 800 W |
| KitchenAid | KRFF507HPS | 1300 W | 900 W |
| Sub-Zero | BI-36UFDID/S/TH | 1500 W | 1100 W |
| Frigidaire | FFTR1814TW | 800 W | 500 W |
| Kenmore | 61215 | 900 W | 600 W |
How to Choose the Right Generator Capacity Wattage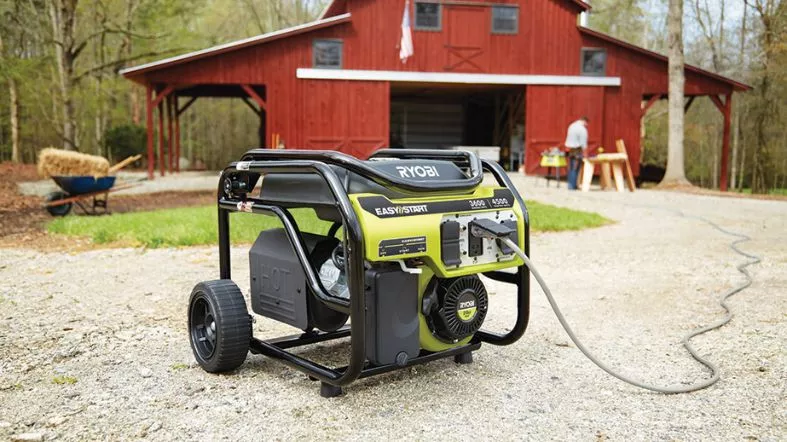 To choose the right wattage for your generator, you need to add up the starting and running watts of all the appliances that you want to power at the same time.
For example, if you want to run a refrigerator (1200 starting watts and 800 running watts), a microwave (1000 starting and running watts), and a few lights (100 watts each), you need a generator that can provide at least 2300 starting watts and 2000 running watts.
However, this is only an estimate based on average values. You should always check the actual wattage of your appliances before buying a generator.
You should also leave some room for error and future expansion by choosing a generator that has 10% to 20% more wattage than you need.
As a general rule of thumb, most refrigerators can be powered by an inverter generator with at least 2000 starting watts.
Inverter generators are preferred over conventional generators because they produce cleaner and more stable power with low THD.
They are also more fuel-efficient, quieter, and lighter than conventional generators.
Some examples of inverter generators that can run most refrigerators are:
7 Importance of Proper Wattage for Generator Use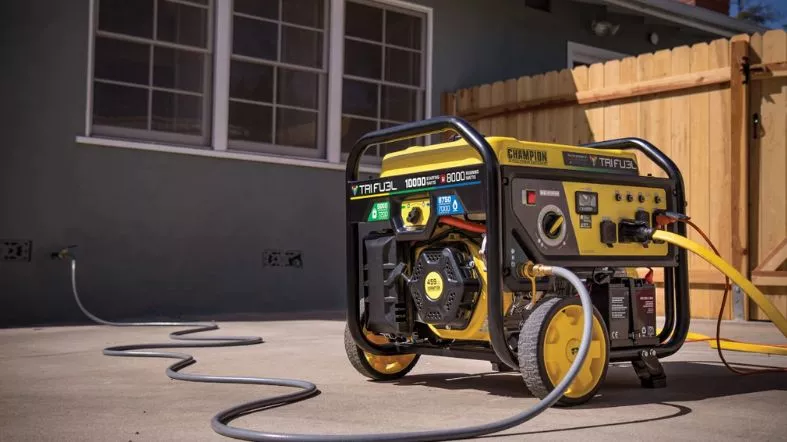 1. Matching Power Needs
Generators have different sizes. Proper wattage means the power they make is just right. If you need to run a TV, fridge, and lights, you'll need a certain amount.
If you pick too little power, things won't work. If you pick too much, the generator may break.
2. Safety for Electrical Devices
Your TV, computer, and other devices need safe power. The right wattage means the power won't be too strong or weak.
If it's too strong, it may break your devices. If it's too weak, they won't work properly.
3. Fuel Efficiency
Generators use fuel like gas or diesel. Fuel efficiency is like using just enough milk in your cereal.
The right wattage makes sure you don't waste fuel. You also won't spend extra money.
4. Long Life of the Generator
Generators can get tired like people. Using them at the right wattage means they won't work too hard.
They will last longer. Imagine jogging instead of sprinting. You won't get tired as fast.
5. Stability of Power Supply
Power should be like a calm river, not a wild ocean. Stable power comes from the right wattage.
If it's too strong or weak, lights might flicker. TVs might act funny. The right wattage keeps things smooth.
6. Environmental Impact
Generators can make bad stuff for the air and earth. The right wattage keeps that stuff as low as possible.
It's like turning off lights you're not using. It keeps the earth happier and healthier.
7. Avoiding Overloads
Think of a plate with too much food. It might break. An overload is like that with power.
Too much power might break the generator. The right wattage makes sure that doesn't happen.
Maintenance Tips for Using a Generator with a Refrigerator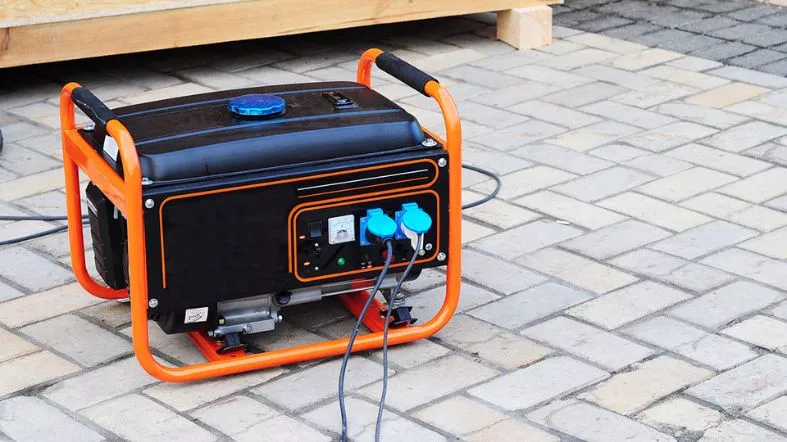 Checking Oil and Fuel Levels
Regularly checking the oil and fuel levels of your generator is a fundamental step to guarantee its smooth operation. When these levels are running low, it's imperative to promptly refill them.
This basic yet essential task ensures that your generator is always ready to provide power to your refrigerator when needed.
Preparing the Generator
Before making the crucial connection to your refrigerator, it's essential to follow a simple but vital step.
Starting the generator and allowing it to run for a few minutes might seem like a small action, but it greatly impacts its performance.
This brief period of operation helps the generator stabilize, ensuring that it can handle the additional load of your refrigerator without any hitches.
Using the Right Extension Cord
When setting up the connection between your generator and refrigerator, using the appropriate extension cord cannot be stressed enough.
Opt for a heavy-duty extension cord that is specifically designed for outdoor use. It's important to choose a cord with the correct gauge and length that matches the power requirements of both your generator and refrigerator.
This careful choice not only ensures a secure and safe connection but also prevents any power loss due to inadequate wiring.
Using a Transfer Switch
Incorporating a transfer switch into your setup is a smart move for various reasons.
This device not only makes the connection process safer but also helps avoid the risk of back feeding power into the utility grid.
By properly connecting your generator to your home's electrical system through the transfer switch, you maintain a clear boundary between the grid and your generator, enhancing safety for both your household and utility workers.
Proper Placement of the Generator
Finding the right spot for your generator is more than just a matter of convenience. It's crucial to place the generator in a well-ventilated area, away from any potential sources of danger.
Ensuring it's far from flammable materials, heat sources, and moisture helps maintain its functionality and lifespan.
This simple act of placing the generator in an optimal environment ensures it can operate efficiently and safely, giving you peace of mind.
Ideal Refrigerator Placement
Just as proper placement of the generator is important, where you position your refrigerator also has a significant impact.
Keeping your refrigerator away from direct sunlight and heat sources is pivotal to reduce its power consumption.
Placing it in a cool, dark area maintains a lower internal temperature, leading to less strain on the generator and prolonged appliance life.
Running the Refrigerator Intermittently
When the generator is up and running, it might be tempting to keep the refrigerator on continuously.
However, it's wise to adopt a more strategic approach. Running the refrigerator intermittently not only conserves fuel but also prevents overloading the generator.
This practice ensures that both your generator and refrigerator operate efficiently, ensuring you have a reliable power source while optimizing fuel usage.
FAQs About Running Refrigerators on Generators
Q: How long can a generator run a refrigerator?
A: A 2000-watt generator can typically power a refrigerator for 8-10 hours on a full tank of gas, but this varies based on generator size, fuel capacity, and usage factors.
Q: Can a generator damage a refrigerator?
A: Yes, if the generator produces high Total Harmonic Distortion (THD), it can harm sensitive fridge electronics.
Use an inverter generator with low THD or a power conditioner. Avoid overloading or underloading the generator to prevent voltage fluctuations.
Q: How often should I run my refrigerator on a generator?
A: Run your refrigerator on the generator every 4 hours for 15-20 minutes to maintain a temperature below 40°F. Adjust based on fridge type, size, efficiency, and conditions.
Q: Can I run other appliances with my refrigerator on the generator?
A: Yes, you can run additional appliances, respecting the generator's wattage limit.
Prioritize essentials and be mindful of starting/running watts. Avoid high-power devices simultaneously.
Q: What size solar panel do I need for a refrigerator?
A: Generally, you need around 300 watts of solar panels, considering a 5-hour daily sun exposure, a 12V 100Ah battery, and inverter efficiency.
Specifics vary with location, weather, and system setup.
Conclusion
Running a refrigerator on a generator is a great way to preserve your food and keep it fresh during power outages.
However, you need to choose the right size and type of generator for your fridge and follow some maintenance tips to ensure its safe and efficient operation.
We hope this article has helped you understand how many watts does a refrigerator need on a generator and how to choose and use one properly.
If you have any questions or comments, please feel free to share them below. Thank you for reading!