A standby generator is a crucial device to ensure uninterrupted electricity to essential appliances and systems.
However, this device isn't as cheap as many people think. So, if you want to enhance convenience and safety during power outages, you must know how much does it costs to have a standby generator installed.
This article will answer your question as well as let you know about other important factors in installing a standby generator.
Click Here To Check Recommended Generators
How Much Does It Cost To Have A Standby Generator Installed?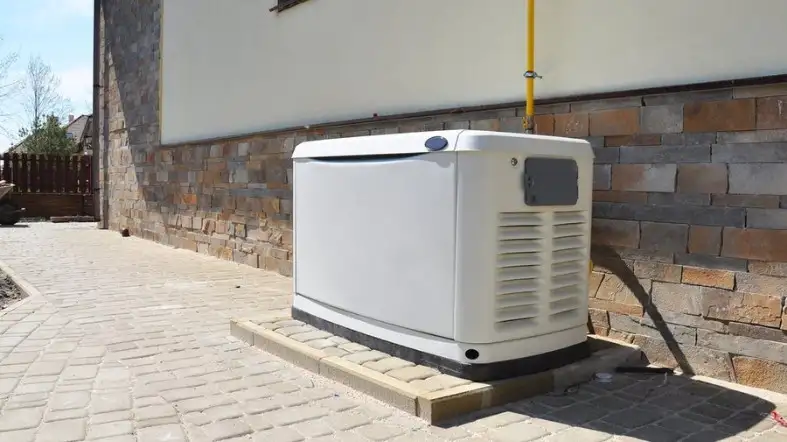 The cost to install a standby generator typically ranges from $2,500 to $4,500, but it can vary widely depending on power capacity, brand, and installation complexity. Additional costs may arise from electrical work, gas line installation, and permits, making it crucial to get a detailed quote.
Standby Generator Installed Cost:
| Generator Size | Installation Cost Range |
| --- | --- |
| 8-11 kW | $2,000 – $4,000 |
| 12-16 kW | $3,500 – $6,000 |
| 17-20 kW | $5,000 – $7,500 |
| 22-25 kW | $6,500 – $10,000 |
Different Types of Standby Generators and Their Costs
Portable Generators
Portable generators are a popular choice for emergency power. They're versatile and easy to move. A top model is the Generac GP6500.
It has an impressive power output and a carbon monoxide safety feature. However, they may not provide enough power for larger businesses.
Inverter Generators
Inverter generators provide stable, high-quality AC power. They're quieter and more efficient than conventional generators.
The Generac 7127 iQ3500-3500 Watt is a top-rated model. However, inverter generators can be pricier than other types.
Home Standby Generators
Home standby generators offer reliable backup power for homes. They start automatically during power outages.
The Generac Guardian 18KW is a highly recommended model. However, they require professional installation and can be costly.
Commercial Standby Generators
Commercial standby generators are designed for businesses. They provide dependable power during outages.
The Cummins industrial generators are a top choice. However, they can be expensive and require professional installation.
Factors Affecting the Cost of Standby Generator Installation
When considering the installation of a standby generator, there are several factors that will affect the overall cost.
Power Output
The amount of power output that the generator produces will also affect the cost of the installation.
The higher the power output, the higher the installation cost.
Fuel Source
The type of fuel source for the standby generator will also affect the installation cost.
Propane generators are typically more expensive than natural gas generators.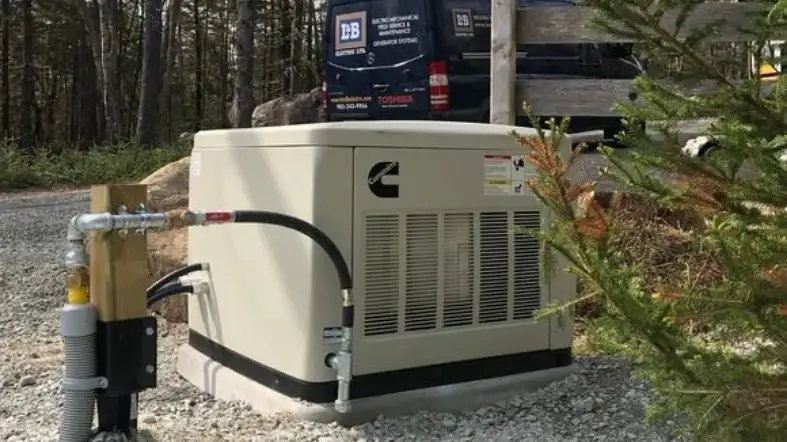 Size and Complexity of the Installation
The size and complexity of the installation will also impact the cost. The more complex the installation, the higher the cost will be.
Local Building Codes and Permits:
The cost of the installation will also depend on local building codes and permits. Some areas may require additional permits, inspections, or fees.
Location of the Property
The location of the property will also affect the installation cost. Remote locations may require additional transportation or labor costs.
Cost of Labor
The cost of labor will also vary depending on the location, the complexity of the installation, and the contractor you choose. It is important to get quotes from multiple contractors to ensure you are getting a fair price.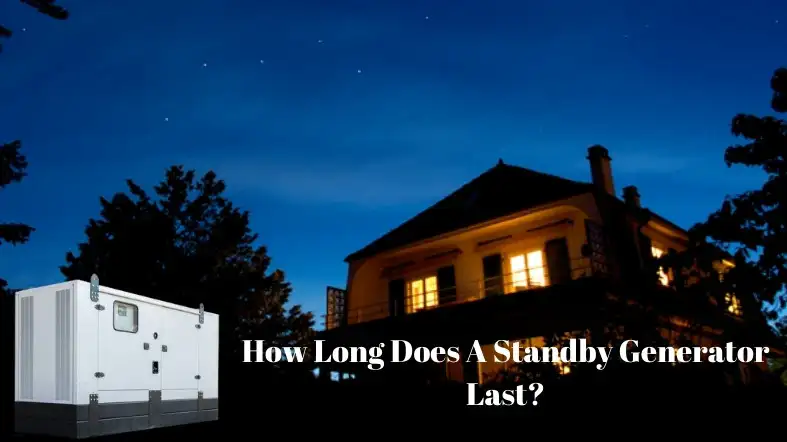 DIY vs. Professional Installation
When it comes to standby generator installation, there are two options available: DIY or professional installation.
Each option has its advantages and disadvantages, and the choice ultimately depends on your experience and comfort level with electrical work.
Advantages of DIY installation
Cost savings: DIY installation can save you money on labor costs.
Flexibility: You can work on your own schedule and at your own pace.
Satisfaction: Completing a project on your own can be satisfying and boost your confidence.
Disadvantages of DIY installation
Lack of expertise: Unless you have experience in electrical work, you may not be aware of certain safety precautions and installation techniques.
Safety concerns: Electrical work can be dangerous and can lead to injury or even death if done improperly.
Warranty issues: DIY installation may void the manufacturer's warranty.
Advantages of professional installation
Expertise: Professionals have the knowledge and experience to complete the installation safely and efficiently.
Warranty: Professional installation often comes with a warranty that covers both parts and labor.
Safety: Professionals are trained to handle the potential hazards associated with electrical work.
Disadvantages of professional installation
Cost: Professional installation can be expensive, and you will have to pay for labor costs.
Limited scheduling flexibility: You will need to schedule the installation at a time that is convenient for the professional.
How To Install  My Own Standby Generator?
Determine The Size Of The Generator
If you need to power a lot of different things around the house, your contractor should guide you in selecting the appropriate size generator for your needs.
Find The Most Suitable Place
There are typically only a few good spots for the generator to sit, despite the fact that regulations can vary from jurisdiction to jurisdiction.
Secure permits
Inquire with your contractor about whether or not they will collaborate with your county or state to acquire the necessary permits.
Permits are an absolute necessity for projects of this nature, and a reliable contractor will take care of the application process on your behalf.
Pour the concrete onto the base
The gravel or concrete surface on which generators are to be installed needs to be leveled and prepared in advance of the installation process.
Set The Generator To The Base Of The Concrete Slab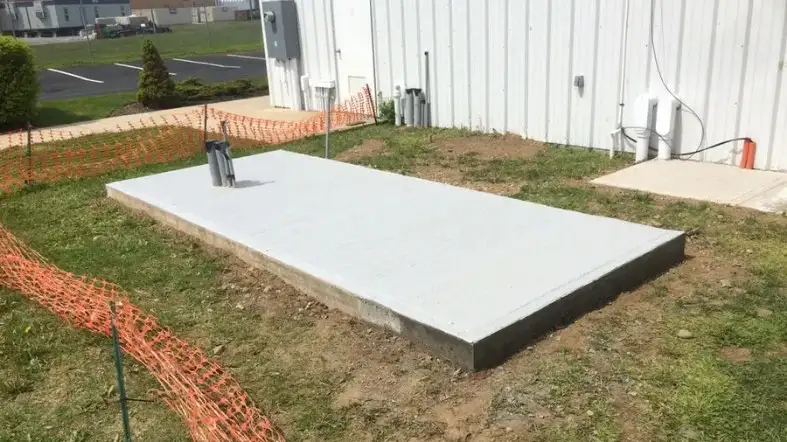 When turned on, the generator causes vibrations that can move and shift the ground; consequently, the generator needs to be secured to the level concrete pad you have.
Join the fuel line together
A plumber will install the tubing that connects your generator to the fuel source, regardless of whether the fuel source is natural gas or propane.
Put in place the changeover switch
When a power outage is detected, transfer switches immediately switch over to the generator as the primary source of electrical energy. 
They come in a variety of sizes and specifications, and they can be installed either before or after a main electrical panel to control a smaller sub-panel.
They can also be installed in between.
Put the electrical plugin
The electrician will first install the transfer switch, and then they will connect the generator to the electrical system in your home.
Inspection
It is likely that a local inspector from your jurisdiction will need to give their stamp of approval before your generator can be considered fully operational.
This is done to ensure that it satisfies all mandatory safety standards.
Financing Options for Standby Generator Installation
Standby generator installation can be a significant investment, and for many homeowners, financing options can make the installation more affordable.
There are several financing options available to pay for the generator and installation costs, including:
Cash
Paying for the generator and installation costs upfront with cash is the simplest financing option.
This may not be feasible for everyone, especially for larger installations.
Credit Cards
Some homeowners may choose to pay for the generator and installation costs with a credit card.
This option allows for flexibility in payment but can lead to high interest rates and debt if not paid off promptly.
Home Equity Loans
Homeowners with significant equity in their homes may qualify for a home equity loan, which allows for borrowing against the value of the home.
This option can provide low interest rates but also increases debt and the risk of losing your home if payments are not made.
Manufacturer Financing
Some standby generator manufacturers offer financing options for their products.
These options can provide competitive interest rates, but may require a credit check and have specific terms and conditions.
Rebates or Incentives
In some areas, homeowners may be eligible for rebates or incentives to help offset the cost of standby generator installation.
These programs may require specific qualifications or application processes.
FAQs about Installing Standby Generator
Can I use a portable generator as a standby generator?
Yes, a portable generator can serve as a temporary standby generator but lacks the capacity and automatic response of a permanent standby unit.
Is professional installation necessary for all standby generators?
For most standby generators, especially larger models, professional installation is strongly recommended due to the complexity and safety concerns of the installation process.
Are there noise restrictions for standby generators?
Yes, many local jurisdictions have noise ordinances in place that can restrict the allowable noise levels from standby generators, and compliance is crucial.
Does the installation cost include the price of the generator?
Typically, the installation cost does not include the price of the generator, and they are usually billed separately unless stated otherwise in a quote.
Can the location of installation impact the cost?
Yes, the cost can vary depending on the location, with remote locations possibly incurring additional transportation or labor costs.
Final Thoughts
We hope you have got the answer to the question, " how much does it cost to have a standby generator installed?"
It depends on the size, type, and fuel of the generator.
Follow the proper way of installing the standby generator. It will help you to avoid any inconvenience and increase the lifetime of the generator.