We can all agree that the most important component in mobile homes to maintain humidity and high temperatures is air conditioning. 
You must pick the item that best matches your home and satisfies the needs of your family.
So, it is very significant to know what size air conditioner for a double wide mobile home you would need.
Here, we have included a chart with the various air conditioner sizes that are appropriate for manufactured homes.
What Size Air Conditioner For A Double Wide Mobile Home?
You need to have at least 15000 BTUs but to be on the safe side, it is suggested to purchase 18000 BTUs.
The size may always vary based on where you reside as well as the average high and low temperatures in various seasons.
So, it may go up to 36, 000 BTUs or more.
| Temperature | Unit Size | BTUs | Tons |
| --- | --- | --- | --- |
| Less than 90 degrees Fahrenheit | Small | 15, 000 BTUs | 1.25 tons |
| Less than 90 degrees Fahrenheit | Medium | 18, 000 BTUs | 1.5 tons |
| Extremely high-temperature area | Large | 36, 000 BTUs | 3 tons |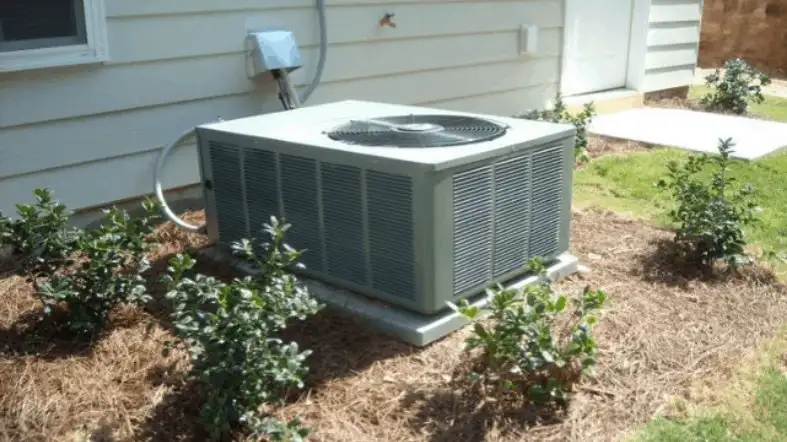 Available sizes: So, in typical weather conditions, the available sizes for you are:
If you have to use an air conditioner with 18, 000 BTUs at the very least, you can utilize a second option. Two air conditioners with 12, 000 BTUs won't be a bad pick. 
Determine The Right Size Air Conditioner For Your Double Wide Mobile Home:
Calculating the ideal size of an air conditioner for any type of home is not a complicated procedure. 
But if you don't know what and how to do it, you could be in a real mess. So, you should never guess the size. Instead, we recommend following the procedure below.
Measure the size of your double wide mobile home:
Accurately determine the size of the mobile home in feet.
This activity will be easier if you have a measuring tape. Put the measurement in writing somewhere safe.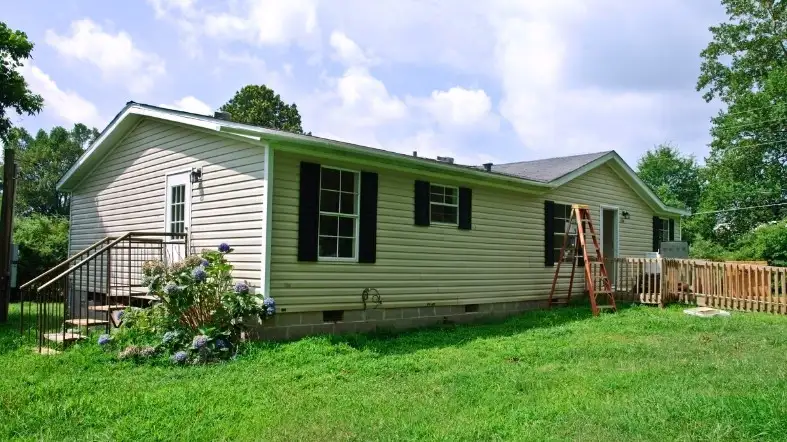 Determine the square footage:
Calculating the square footage of your home is the quickest and easiest approach to calculating the capacity of the AC you need.
The square footage calculation is easy. It is also about multiplying the width by the length of the house.
For instance, if you have a 16 x 80 double wide mobile home, the square footage is 1280 approximately.
But the square footage sometimes is subject to a few influencing factors, such as:
The particular planning and design chosen by the manufacturer is one factor that contributes to certain differences. 
Another thing to consider is whether or not there has been any additional work done to the house.
BTUs per square foot:
To cool a place of one square foot, it requires 20 BTUs in normal weather conditions for a double-wide mobile home. We can understand this using the previous example.
Say, your house is 16 X 80. 
So, it is about 1280 square feet if it is free from influencing factors.
So, you would need 20 BTUs for every square foot. Simply, multiply 1280 by 20.
1280 x 20 = 25600, which is more than 2 tons.
>> What size aircon for double wide mobile home?
Problems regarding AC
There are several problems that can arise with air conditioning systems. Some of the most common issues include:
Problems with undersized AC: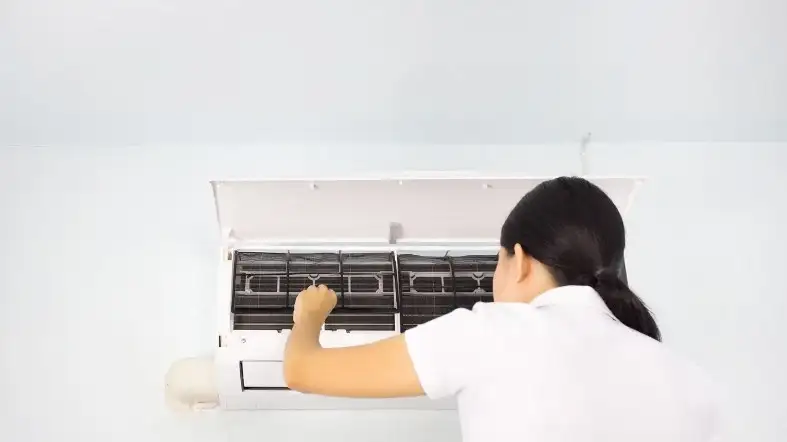 A 15, 000 BTUs air conditioner does the job for you in a typical weather conditioner.
But, it would miserably fail in the hotter climate area. So, changing your area, or a major shift in climate begs for a bigger size AC.
You probably require a more powerful unit if the temperature in your home doesn't feel comfortable, your air conditioner is always on, and your bills for electricity are always high.
Problems with oversized AC:
Air conditioner size does not necessarily indicate performance level. Size doesn't make it any better if there is no need.
A unit that is too large for its space might present just as many challenges as one that is too small.
Watch carefully for excessive humidity and cycling that occurs too quickly. A home may be cooled more rapidly with a larger than normal unit. 
It does not operate for a sufficient amount of time to uniformly chill the space or remove enough moisture from the air. Your unit's lifespan will be shortened there.
Types Of Air Conditioners For Mobile Homes: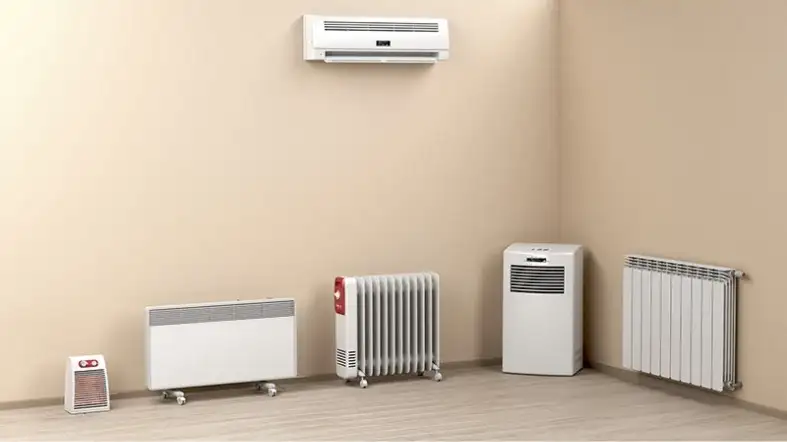 There are usually two popular sizes for double-wide mobile homes. One is the ductless system, and the other is the window system.
Ductless Systems:
A ducting system is very common in the construction of mobile homes. There are many, though, that don't have a ducting system.
Existing mobile homes may occasionally be renovated with ducting.
Mini-split air conditioners, also known as ductless air conditioners, consist of numerous interior units and one exterior compressor.
The indoor systems will be installed in each room you choose to chill.
Window systems: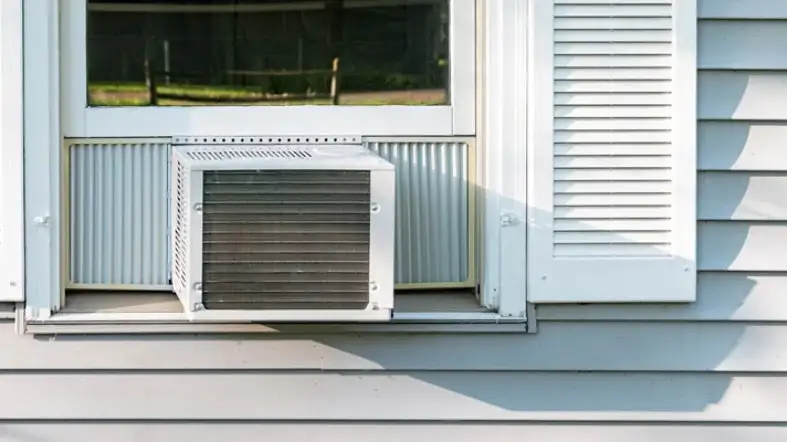 There isn't enough space, and in others, carrying it out could just be unaffordable.  Then, Window air conditioners or ductless air conditioners are your best bets.
It will maintain a comfortable temperature inside your mobile home in such circumstances.
Window air conditioners are ideal for cooling down a single room or a limited space since they fit right into your window.
Keep in mind that to adequately chill your entire house, you'll probably need to purchase numerous units.
Fans may also be used to assist disperse the stale air from one area to another.
What Affects The BTUs?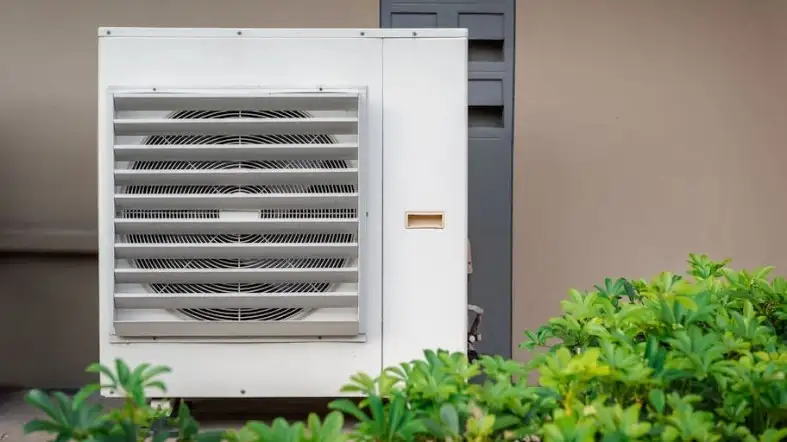 Apart from those discussed above, a few more things have considerable impacts on the size of the AC.
Location:
Same-sized dwellings have varied air conditioning needs based on climate and humidity. Cooler or drier climates demand smaller air conditioners.
There are more questions to consider. Does your home get direct sunshine, or do trees provide shade? It all affects the AC size.
Ceiling height:
Every home has a certain ceiling height. But occasionally a home's ceilings are higher than typical to make it feel more expansive.
If your ceiling is higher than 4 feet of the typical height, heating and cooling will be affected.
High ceilings mean more air to cool. So, High-ceilinged rooms require high-capacity AC to chill the property.
Occupant quantity:
Every human body emits heat, and the quantity may rise with exercise. More than 2 people usually require 600 BTUs more. 
Physical activity further increases the heat. For instance, the gym's AC will demand more cooling power than that of the bedroom.
Insulation:
Insulation prevents heat and cold from escaping a room.
Various elements affect room insulation, including insulation installation, door-to-floor gap, flooring choice, building material, window coverings, etc.
Windows:
Window type and number affect air conditioner size. Double-pane or Low-E windows may help lower the number of BTUs needed for heating and cooling.
Untreated windows may cause energy loss. Thus, the room asks for increased cooling capacity or BTUs.
More, or big windows also let more heat in requiring more BTUs.
FAQs About What Size Air Conditioner For A Double Wide Mobile Home:
What Is The Standard Air Conditioner Size For A Double Wide Mobile Home?
There isn't any standard air conditioner size for any home.
The square footage measurement and insulation of the ceiling, floor, and wall all play important roles in determining what size air conditioner for a double-wide mobile home you would need.
Is 36, 000 BTUs Too Big For A Double Wide Mobile Home?
Yes, in average weather, it is big and unnecessary.
But, for extreme weather conditions, like zone 5 in the USA, even a 36, 000 BTUs AC may seem less.
So, consider the influencing factors in determining the AC size.
How Much Does An Air Conditioner Cost For A Double Wide Mobile Home?
Again, the size of the AC will determine the cost.
But, in typical weather conditions that ask for 20 BTUs per square foot, the equation is simple.
It would cost, including labor and material costs, over $15, 000 to $18, 000.
Can I Use One Window Air Conditioner For A Double Wide Mobile Home?
You have to use two units of window air conditioner for your mobile home.
If you need one unit of 2 tons, then another will have to be of the same size.
So, the cost will be high but not as high as the ductless units.
Final Words:
You may choose from a wide range of air conditioners to keep your mobile home cool in the summer.
Here, the first and most important step in finding the ideal air conditioner for your double-wide mobile home is to calculate the right size. 
So, we have specified the proper AC unit size you need.
Also, we have provided you with a formula that will assist you in locating what size air conditioner for a double wide mobile home you will need considering climate conditions.