After owning a Craftsman riding mower, the next important thing is to keep it running to ensure optimal performance and longevity of your mower. However, choosing the wrong size could lead to poor performance or even damage.
This article will guide you through the process of determining the right battery size, exploring various types, and explaining the installation process.
Understanding these aspects will ensure your mower runs smoothly, enhancing your lawn maintenance experience.
What Size Battery For Craftsman Riding Mower?
For a Craftsman riding mower, a 12-volt battery is suitable for most models. Its specifications are around 275-350 cold cranking amps (CCA) and around 28 to 40 Ah for optimal performance. It's crucial to refer to the mower's manual to ensure compatibility and proper functioning.
Craftsman Riding Battery Size Chart:
| Battery Size | Voltage | Cold Cranking Amps (CCA) | Ampere-Hours | Suitable For |
| --- | --- | --- | --- | --- |
| U1 | 12V | 275-300 | 28Ah | Standard Riding Mowers |
| U1R | 12V | 300-350 | 35Ah | High-Performance Mowers |
| 22NF | 12V | 350 | 40Ah | Heavy-Duty Riding Mowers |
Exploring Suitable Battery Types for Craftsman Riding Mower
Lead-Acid Batteries
Lead-acid batteries are a common choice for Craftsman riding mowers. They are affordable and widely available, making them a good choice if you're on a budget.
However, they are typically heavy and can be difficult to install. A popular model for Craftsman riding mowers is the AJC-U1R-300-1999361.
Lithium-Ion Batteries
Lithium-ion batteries are another option for Craftsman riding mowers. They are lightweight and have a long lifespan.
These batteries are more expensive but can be a good investment in the long run. The Craftsman E150 model uses a lithium-ion 56V battery.
Absorbed Glass Mat (AGM) Batteries
AGM batteries are spill-proof and maintenance-free. They're a great choice if you want a hassle-free option.
These batteries hold their charge longer due to their slow discharge rate, making them ideal for Craftsman riding mowers.
The MTD Genuine Factory Parts Replacement 12-Volt 7 Ah 135 CCA Sealed AGM Riding Lawn Mower Battery is a suitable model for Craftsman mowers.
Gel Cell Batteries
Gel cell batteries are leak-proof and resistant to vibration. They're ideal if you'll be using your mower on uneven terrain.
The Mighty Max Battery 12V 35Ah Gel Battery is a popular choice for riding mowers, including Craftsman models.
How to Select the Right Battery Size for Craftsman Riding Mower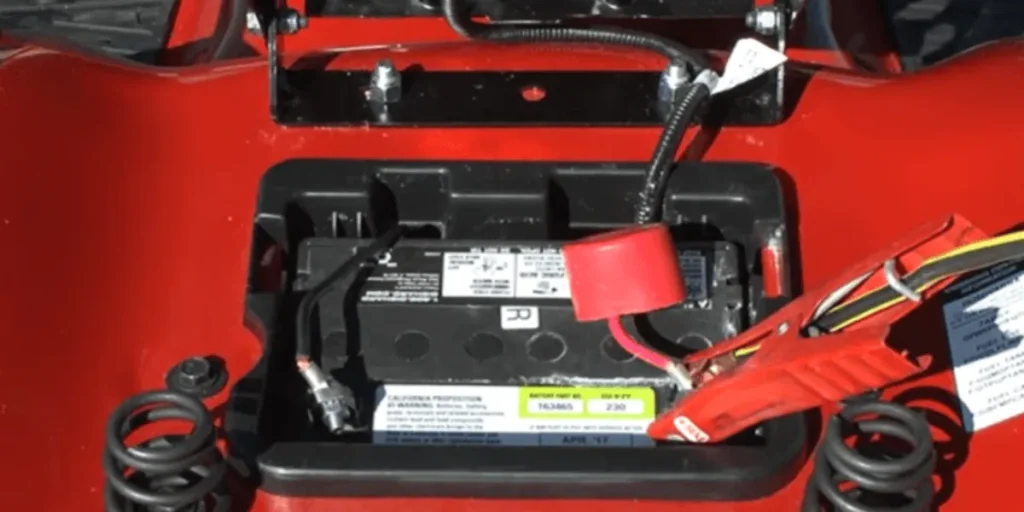 Check the Mower's Manual
The first step is to check your mower's manual. It will provide the necessary information about the battery size suitable for your specific model.
Consider the Battery's Physical Size
Many lawnmowers have battery boxes to protect batteries from damage. These boxes are a particular shape and size and will only fit batteries of a specific size.
For example, the John Deere S100, S200, and X300 lawn tractors all have space for a U1 battery.
Check the Terminal Connection
The type of terminals your lawn mower uses to connect to the battery is also important. Some mowers have a flat connector with a hole in its middle, called a lug connection.
When buying a new battery, you'll want to make sure you get the right terminal connection so that you don't have to make any modifications to your lawn mower battery cables.
Determine the Voltage Requirements
Most riding mowers require a 12-volt battery. However, a few old models used to use 6-volt batteries.
It's important to check the voltage of your old battery or look up the information in your owner's manual or on the manufacturer's website.
Look at Cold Cranking Amps (CCA)
CCA is the amount of power a battery can provide at 0°F (-17.8°C). If you live in a cold climate, choose a battery with a high CCA rating.
For most mowers, you'll want a battery with a minimum rating of 145 CCA. Your owner's manual or the manufacturer's website will supply you with the correct CCA specifications for your mower.
Ampere-hour (Ah) Needs
The Ah rating of a battery indicates how much power it can provide over time. A higher Ah rating means the battery can power your mower for longer.
Factors Influencing Battery Size Selection for Craftsman Riding Mower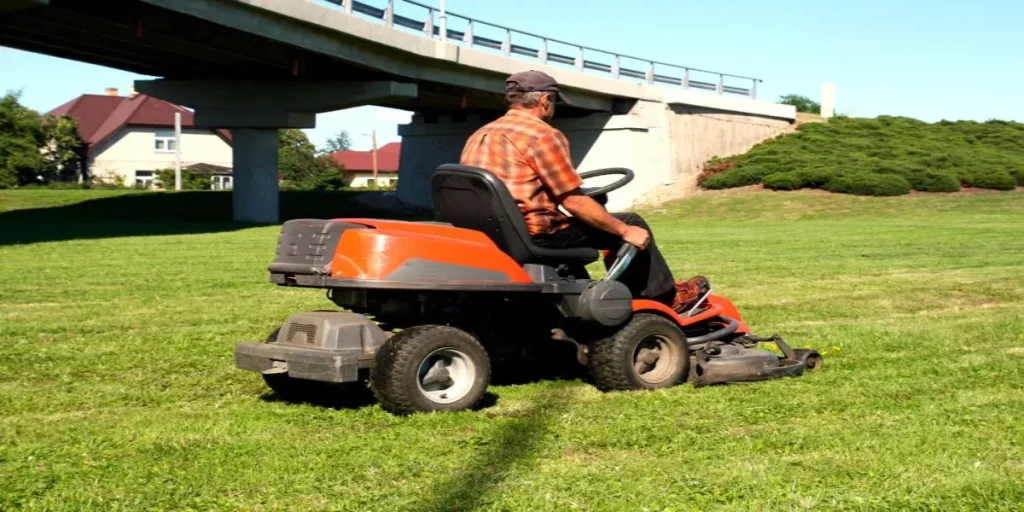 Mower Model and Specifications
Each Craftsman mower model is designed with specific power requirements.
For instance, a Craftsman T110 model might require a U1-type battery with 230 CCA, while a Craftsman T210 model might need a U1R-type battery with 340 CCA.
Always refer to your mower's manual for the exact specifications.
Engine Start Type
Electric start engines rely on the battery to start the engine, requiring more power than manual start engines. Therefore, electric start engines typically need batteries with higher CCA and Ah ratings.
Terrain and Mowing Conditions
Mowing on rough or hilly terrain requires more power, which means you may need a larger battery.
For example, if you're mowing a hilly area of half an acre, you might need a battery with at least 300 CCA and 35 Ah.
Usage Frequency
The more frequently you use your mower, the more power it needs. If you mow your lawn every day, you might need a battery with a higher Ah rating to ensure it doesn't run out of power quickly.
Weather Conditions and Storage
Cold weather can reduce a battery's performance. If you live in a cold climate, consider a battery with a higher CCA rating.
Also, if you store your mower in an unheated shed or garage, you'll need a battery that can withstand these conditions.
Maintenance and Care
Regular maintenance can extend your battery's life. This includes cleaning the terminals to prevent corrosion and keeping the battery fully charged during off-season storage.
Manufacturer Recommendations
Craftsman provides recommendations for each mower model. Always follow these recommendations to ensure optimal performance and longevity of your mower.
Budget and Warranty Considerations
While cost is an important factor, also consider the warranty offered. A more expensive battery with a longer warranty might be more cost-effective in the long run.
Environmental Considerations
Some batteries are more environmentally friendly than others. For example, lithium-ion batteries don't contain harmful lead and can be recycled more easily than lead-acid batteries.
Availability and Vendor Options
Battery availability can vary depending on your location. Check with local vendors or online stores for availability. Some vendors might also offer installation services.
How to Install a New Battery in Craftsman Riding Mower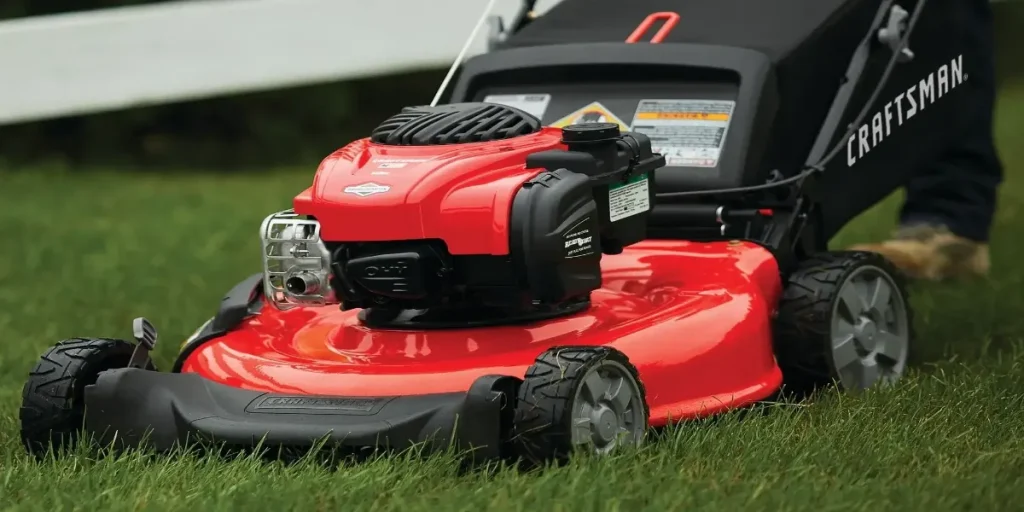 Step 1: Safety First
Before you begin, ensure the mower's engine is off and the key is removed from the ignition. This is to prevent any accidental startups while you're working on the mower.
Step 2: Access the Battery
Depending on your Craftsman model, the battery may be located under the hood or beneath the seat. Open the hood or lift up the seat to access the battery compartment.
Step 3: Disconnect the Old Battery
Using a wrench, start by disconnecting the negative (black) cable from the battery. This is important because it helps prevent sparking. After that, disconnect the positive (red) cable.
Step 4: Remove the Old Battery
Once both cables are disconnected, you can safely remove the old battery from its compartment. Be careful as batteries can be heavy.
Step 5: Install the New Battery
Place your new battery in the now-empty compartment. Ensure it fits snugly and securely. The positive and negative terminals should be in the same orientation as your old battery to ensure proper cable connection.
Step 6: Connect the New Battery
Now, connect the positive (red) cable to the positive terminal of your new battery. Then, connect the negative (black) cable to the negative terminal. Always connect positive first and negative last to avoid sparking.
Step 7: Secure the New Battery
If your mower has a battery holder or strap, use it to secure your new battery in place. This prevents any movement that could damage the battery or mower.
FAQs
Can I use a battery with a higher CCA than recommended in the manual?
Yes, using a battery with higher CCA will not harm the mower and can be beneficial in colder climates.
Is a 12-volt battery suitable for all Craftsman riding mowers?
Yes, most Craftsman riding mowers are designed to use a 12-volt battery but always refer to the mower's manual for specific requirements.
Are lithium-ion batteries more expensive than lead-acid batteries for Craftsman mowers?
Yes, lithium-ion batteries are generally more expensive than lead-acid batteries but have a longer lifespan and are more environmentally friendly.
Does weather condition affect the selection of Craftsman riding mower batteries?
Yes, colder weather conditions necessitate a battery with a higher CCA rating to ensure consistent performance.
Do Craftsman manuals provide specific battery requirements for each model?
Yes, Craftsman manuals typically list the specific battery requirements and recommendations for each mower model.
Conclusion
Choosing and installing the right battery for your Craftsman riding mower is essential for its performance and longevity.
By considering factors like your mower's specifications, usage frequency, and weather conditions, you can select the perfect battery size for your needs.