Knowing what size battery for Dodge Ram 1500 is crucial for the optimal performance and longevity of your vehicle. It ensures your truck starts reliably, powers all electronics, and can withstand harsh conditions.
However, selecting the wrong size could lead to battery failure or damage to your vehicle's electrical system.
This article will guide you through the process of determining the correct battery size, exploring various types of batteries suitable for the Dodge Ram 1500, and providing a step-by-step installation guide.
Let's get started on the road to a well-powered Ram!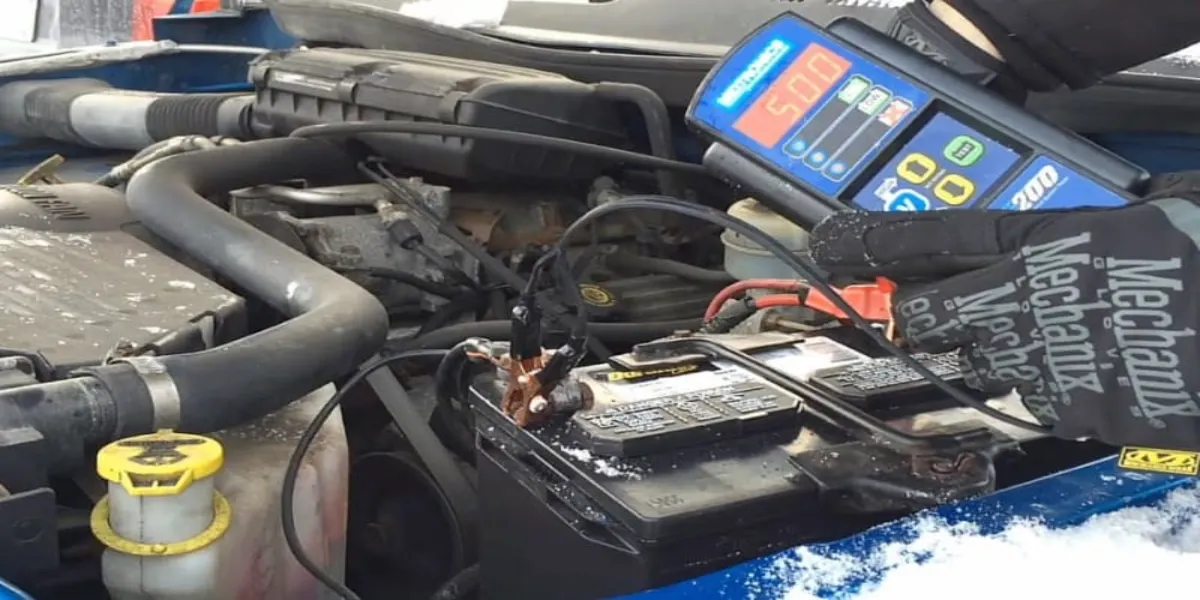 What Size Battery For the Dodge Ram 1500?
For a Dodge Ram 1500, a Group 94R battery is typically suitable, however, it can vary. For instance, a 2010 Dodge Ram 1500 with a V8-4.7L FLEX engine uses an H7 battery with 700 Cold Cranking Amps (CCA). A 2009 model with a V8-5.7L GAS engine requires a Group 65 battery with 600 CCA.
Dodge Ram 1500 Battery Size Chart:
| Year | Engine Type | Recommended Battery Size | Cold Cranking Amps |
| --- | --- | --- | --- |
| 2009 | V8-5.7L GAS | Group 65 | 600 |
| 2010 | V8-4.7L FLEX | H7 | 700 |
| 2019 | 5.7L V8 | Group 94R | 800 A |
| 2020 | 3.6L V6 | Group 94R | 760 A |
| 2021 | 3.0L V6 Diesel | Group 94R | 730 A |
Different Types of Batteries Suitable for Dodge Ram 1500
Lead-Acid Batteries
Lead-acid batteries are the most common type of car batteries and are often used in Dodge Ram 1500s. They are known for their affordability and reliability.
However, they may not last as long as other types of batteries. The Duralast Battery BCI Group Size 65 750 CCA 65-DL is a popular lead-acid battery choice for the Dodge Ram 1500.
Absorbent Glass Mat (AGM) Batteries
AGM batteries, such as the Duralast Platinum AGM Battery BCI Group Size 94R 850 CCA H7-AGM, are more durable and longer-lasting than lead-acid batteries.
They can also withstand deep discharges, making them suitable for vehicles with power-demanding accessories. However, they are generally more expensive than lead-acid batteries.
Lithium-Ion Batteries
While not as common in cars, lithium-ion batteries are lightweight and have a high energy density. However, they are more expensive than other types.
The Dodge Ram 1500 eTorque models use a 48-volt lithium-ion Nickel Manganese Cobalt (NMC)-Graphite battery.
This type of battery is designed to meet the demands of sophisticated electrical systems and the added power required by in-vehicle infotainment systems.
Deep Cycle Batteries
Deep cycle batteries are designed for vehicles that need a steady amount of power over a long period. They are ideal for vehicles with a lot of power-demanding accessories.
However, deep-cycle batteries are not commonly used in Dodge Ram 1500s due to their specific power requirements.
How to Determine the Correct Battery Size for Dodge Ram 1500
Step 1: Consult the Owner's Manual
Determining the correct battery size for your Dodge Ram 1500 is essential to ensure that your vehicle starts up every time you need it.
The owner's manual will provide you with the information you need to determine the correct battery size for your Dodge Ram 1500, specifically in the section on battery specifications.
Step 2: Examine the Current Battery
If you have the current battery, checking the label will help in identifying the size, voltage, cold cranking amps (CCA), and reserve capacity (RC).
Utilize this information to find a suitable replacement battery with the same specifications.
Step 3: Measure the Battery Compartment
In the absence of the owner's manual or the current battery, measuring the battery compartment is a reliable method.
The length, width, and height of the compartment will guide you to a battery that will fit securely.
Step 4: Consider the Type of Battery
Dodge Ram 1500 vehicles typically employ either a lead-acid or an AGM (absorbent glass mat) battery.
The former is more affordable but requires frequent maintenance, while the latter is pricier but lasts longer and demands less maintenance.
Step 5: Opt for a Reputable Brand
Choosing a reputable brand is crucial when selecting a replacement battery. It's vital to opt for a battery with a high CCA and RC rating that comes with a warranty to ensure reliable vehicle start-ups.
Factors Influencing Battery Size Selection for Dodge Ram 1500
Engine Specifications
Engine size and type can significantly influence the battery size. Generally, larger or diesel fuel engines necessitate larger batteries with more Cold Cranking Amps (CCA) to function optimally.
Electrical Needs
The electrical load and requirements of your Dodge Ram 1500 also determine the suitable battery size.
Vehicles with numerous electronic features often need batteries with higher capacity, ensuring seamless functioning of all features without swift battery drainage.
Geographic and Climatic Conditions
Climate and driving conditions in your locale are pivotal in choosing the right battery.
Cold climates mandate batteries with elevated CCA levels, while hot climates demand those with higher reserve capacity.
Manufacturer's Guidelines
Heeding manufacturer recommendations regarding battery size and type is crucial. This pivotal information is typically found in your vehicle's manual.
Warranty and Longevity
Evaluating warranty and lifespan considerations is essential when selecting a battery. Opting for one with an admirable warranty and extended lifespan brings forth peace of mind.
Financial Constraints
While budget and economic factors play a role, investing in higher-quality batteries might yield long-term savings due to their extended durability.
Accessibility and Supplier Choices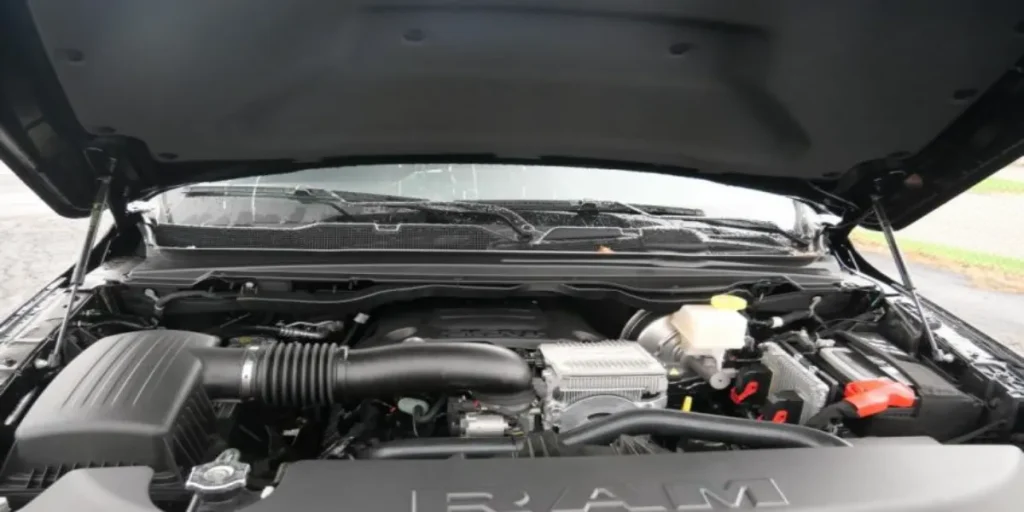 It is wise to opt for a battery that is readily available from reputable vendors. This approach ensures the acquisition of a quality product.
Environmental Concerns
For those valuing environmental and sustainability considerations, choosing environmentally benign batteries is pertinent.
Maintenance Needs
Understanding maintenance and care requirements is fundamental before finalizing a battery purchase, as some batteries necessitate more maintenance than others.
Usage Patterns
Vehicle usage and frequency also play a role in selecting the appropriate battery. Vehicles that remain idle for extended periods may favor certain battery types that are adept at handling such conditions.
Installation Guide for Dodge Ram 1500 Battery
Step 1: Prioritize Safety
Safety first. Ensure the vehicle is off and wear protective gloves and glasses to safeguard yourself during the installation process.
Step 2: Identify the Battery's Location
Locate the battery in your Dodge Ram 1500; it's generally situated under the hood, predominantly on the driver's side.
Step 3: Extracting the Old Battery
Initiate by disconnecting the negative (-) battery cable and, subsequently the positive (+) cable. Loosen the battery clamp and meticulously remove the old battery.
Step 4: Battery Tray Cleansing
Employ a wire brush and a baking soda solution to eradicate any corrosion from the battery tray and the hold-down clamp.
Step 5: Positioning the New Battery
Situate the new battery in the tray, ensuring proper alignment, and secure it by tightening the clamp.
Step 6: Establishing Cable Connections
Proceed to connect the positive (+) cable first, followed by the negative (-) one. It's imperative to ensure the connections are snug.
Step 7: Validate the Installation
Ignite your Dodge Ram 1500 to verify the new battery is operational and installed correctly.
FAQs
Can I use a Group 65 battery for a 2020 Dodge Ram 1500 with a 3.6L V6 engine?
No, a 2020 Dodge Ram 1500 with a 3.6L V6 engine typically requires a Group 94R battery with 760 CCA.
Is it necessary to clean the battery tray while installing a new battery?
Yes, cleaning the battery tray is important to remove any corrosion and ensure proper installation and connection.
Do all Dodge Ram 1500 models use the same size battery?
No, different models and years of Dodge Ram 1500 may require different battery sizes, as specified in the owner's manual.
Does the Dodge Ram 1500 eTorque model use a lithium-ion battery?
Yes, the eTorque models of Dodge Ram 1500 use a 48-volt lithium-ion Nickel Manganese Cobalt(NMC)-Graphite battery.
Are deep cycle batteries commonly used in Dodge Ram 1500?
No, deep cycle batteries are not commonly used in Dodge Ram 1500 due to their specific power requirements.
Conclusion
Determining the right battery size for your Dodge Ram 1500 is imperative to maintain the optimal performance and longevity of your vehicle. An informed selection, considering aspects like engine type, electrical load, climate, manufacturer recommendations, and budget, will help you procure the most suitable battery to meet your requirements.