Are you preparing for a camping trip and wondering what size battery you should get for your travel trailer? Don't worry, this blog post has you covered!
We'll discuss the different sizes and types of batteries available, as well as their capacity, so you can make an informed decision about what size battery to get for your trailer.
What Size Battery Do I Need For a Travel Trailer?
You'll need 12V 100Ah or 12V 125Ah batteries for a travel trailer.
To get 12 volts, you can wire a sequence of 6-volt batteries together. You may connect 12-volt batteries in parallel to increase the amperage.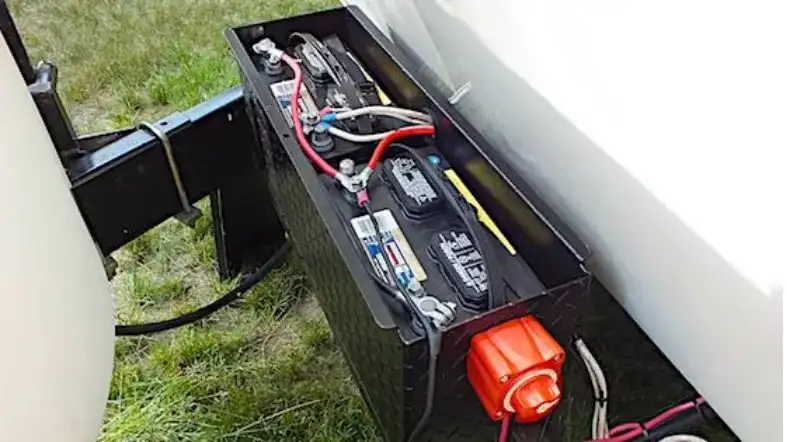 Check the table below for the right sizes. 
| Size | In Volt |
| --- | --- |
| Small | 6 Volt |
| Average | 12 Volt |
What Makes A Battery Necessary For A Travel Trailer?
Your tail lights, brake lights, marker lights, electronic wheel brakes, and dash gadgets are all powered by a battery system.
Your electrical devices, if not all, require 12-volt direct current power, which is what the batteries supply.
If shore power is lost due to an outage, it will keep your systems running properly.
>> What type of wrench for battery terminals?
What Sort Of Battery Do I Need For My Travel Trailer?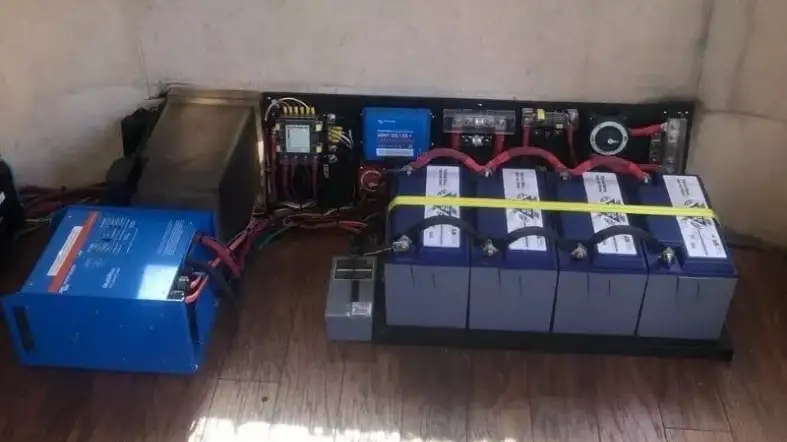 There are two sorts of deep-cycle batteries: flooded and sealed. Each has distinctive qualities but has a longer lifespan and more frequent recharges.
Flooded batteries require frequent cleaning and charging since they erode quickly and can only sustain a 50% drain.
Despite costing more than flooded batteries, sealed batteries last longer and require less upkeep.
>> What size battery for electric trolling motor?
What Types Of Battery Do I Need For My Travel Trailer?
Travel trailers' batteries come in four categories: lead acid, AGM, lithium, and gel.
The choice with the shortest lifetime is lead acid, which is also the least expensive. The longest-lasting and fastest-charging batteries are lithium-ion ones.
They charge relatively slowly yet perform effectively in high temperatures.
Lead Acid
Lead plates soaked in the liquid electrolyte are used to make lead-acid batteries.
Despite being the heaviest and lowest-capacity deep-cycle RV batteries, they are the least expensive.
They must be regularly cleaned to eliminate any corrosive battery acid since they emit hydrogen, a dangerous gas when charged.
AGM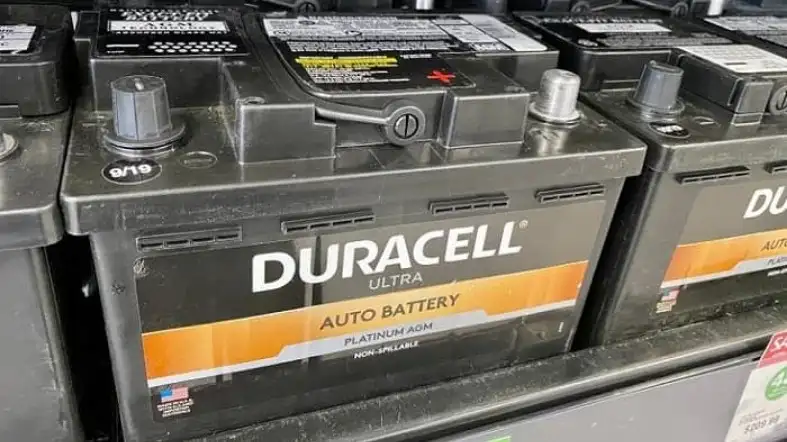 AGM batteries are spill-proof if they tip over because they are comprised of fiberglass mats that keep the liquid electrolyte in place.
Because they have a shorter lifespan, absorbent glass mat batteries work best when utilized off-grid for shorter periods.
Avoid overcharging these batteries at all costs since they are susceptible to harm.
Lithium
Compared to typical AGM batteries, lithium-ion batteries can handle very quick charge rates—roughly 5x faster.
Deep-cycle batteries have the greatest longevity, enduring more than 2,000 to 5,000 cycles.
They have no discharge memory and can be fully recharged in roughly an hour, making them about 100% efficient.
Gel
Since flooded lead-acid batteries have some drawbacks, gel batteries were developed to address some of those issues.
Because the electrolyte in this battery is gelled, spills are less likely, and frequent usage doesn't cause off-gassing.
Gel batteries offer respectable charge efficiency and require minimal maintenance.
>> What battery is needed for 1000w inverter?
What Is The Best Battery For A Travel Trailer?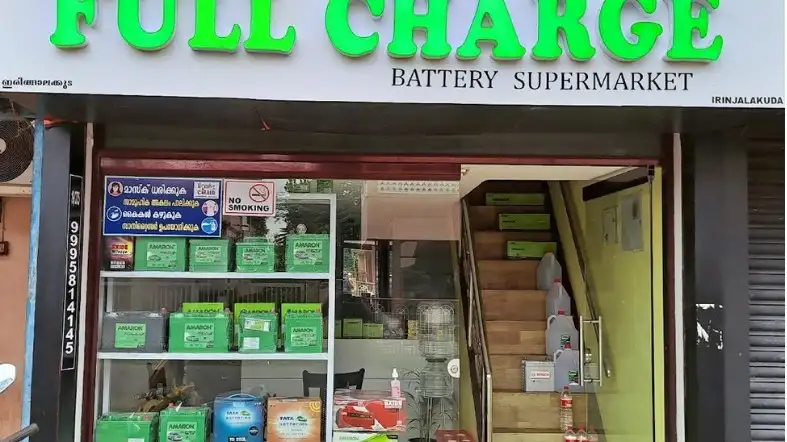 One of the newest and best batteries on the market is the Universal Power Group 12V 100Ah.
AGM batteries are renowned for their incredible storage capacity and resistance to sulfation, hydrogen gas explosions, and corrosion.
They are now the safest lead-acid batteries available because of these factors.
Although they cost more than flooded batteries, their advantages outweigh their disadvantages.
Do I Need Accessories For My Travel Trailer Battery?
Ensure your batteries are shielded from road imperfections when pulling a trailer.
One of the greatest ways to safeguard them is with a travel trailer battery tray or charger.
Once the battery is fully charged, smart chargers cease charging so you can "set it and forget it."
You may charge up to four batteries simultaneously using a bank charger.
How To Choose The Right Size Travel Trailer Battery?
The battery's AH rating tells you how many amps it can produce for 20 hours, while its RC rating tells you how many minutes it can sustain a 20 amp output.
Remember that you may link batteries in parallel or connect them in series to acquire additional amp hours while maintaining the same voltage.
Capacity 
A larger capacity (AH) indicates that your battery can store more energy and operate for a longer period. Remember this will influence the size and weight of your battery.
Depth Of Discharge: 
It often represents the amount of power the battery drained as a percentage.
If you're planning to utilize a lead-acid battery, be aware that the depth of discharge and life cycle are interconnected.
Voltage
The term "voltage" refers to the possibility of an electrical difference. Deep cycle and starter batteries typically have 12 volts of direct current.
Some RV owners make their 12v batteries by connecting 6v batteries in series.
Changes In Temperature 
You'll need one that can give air in the summer and heat in the winter, so be sure it can tolerate at least some of these variations.
Vibration Resistance 
It will be helpful if you also look at the general quality of your battery. A strong RV battery can endure vibrations and shocks to prevent damage during transport.
FAQs About The Best Size Battery For Travel Trailer
How To Extend The Life Of Your Travel Trailer Battery?
Please make the most of your money by using these tips to extend the lifespan of your travel trailer battery because they are not inexpensive.
Consider investing in a battery monitor to keep track of the charge, voltage, use, and remaining charge time.
Never allow discharge to fall below 50% or 12 volts since a 12-volt battery has a 12.7-volt capacity.
How Long Will A Travel Trailer Battery Last?
The ordinary battery bank with the customary quantity of energy usage typically lasts two to three days.
You may survive for up to a week or more if you have a bigger battery bank or are very frugal with your energy use.
How Many Batteries Do I Need For A Travel Trailer?
It relies on a variety of factors. Such as what you precisely need to power, for instance.
How much energy you'll use, the length of your journeys, etc. For your DC system, you'll likely need five or so batteries.
Depending on your particular demands, there can be a little more or less.
The Bottom Lines
Choosing the right size battery for your trailer is crucial for ensuring reliable power during your travels.
By considering the size of your trailer, the electrical demands of your appliances, and your usage habits, you can select a battery that meets your needs and provides a hassle-free camping experience.