For a child of just about any age, including one who is 7 years old, choosing the right bike size can be very complicated.
But, it's important to get your youngster the proper size bike. Cycling may be painful for any child if their bike is badly fitted, which makes it a terrible activity overall.
If you have a 7 year old kid, you are in luck. We have put together a lot of effort to help you identify what size bike for 7 year old.
What size bike for 7 year old?
If your kid is of ordinary size for this age, a 20-inch bike is an ideal choice for you.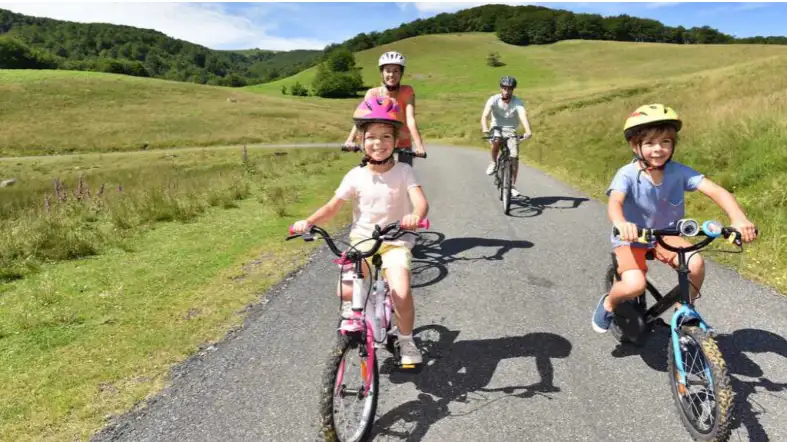 You would need a 16/18 inches bike if your child is smaller than the typical 7-year-olds.
Also, consider a 24 inch bike if your kid is taller than the average 7 year old kid. 
available bike options for your 7 year old kid are:
The size of the bikes mostly depends on the height of the child, rather than the age.
Whatever bike you are going to buy, you always need to consider the kid's height with the age.
So, here is a chart of various options considering all the factors.
| Age | Kid's Height (Inches | Kid's Height (cm) | Wheel Size | Inseam |
| --- | --- | --- | --- | --- |
| 7 Years | 46-54 | 117 – 136 | 20 Inches | 16-22 |
| 7 Years | 43-50 | 112 – 127 | 16 or 18 Inches | 19-25 |
| 7 Years | 50-57 | 127 – 145 | 24 Inches | 23-28 |
What size dirt bike for 7 year old?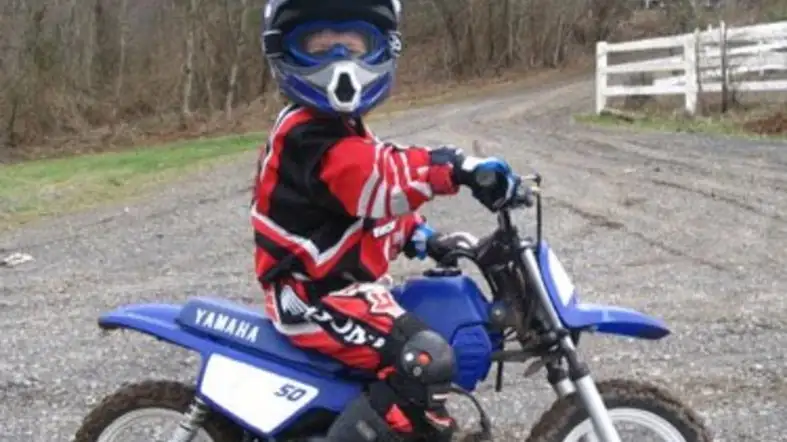 Any dirt bike within a range of 50cc – 110cc will do the job for a 7 year old kid that is 43 inches to 55 inches tall. 
The entire family may participate in the outdoor sport of dirt biking, which is a terrific way to bond as a unit. But for you 7 years old kid, the size is of special consideration.
What size frog bike for 7 year old?
For a 7 year old kid, the frog bike frame size should be 11 inches, while the wheel size should be 20 inches.
This size bike also has 22 inches (55 cm) inside legs on average. 
When determining the right size of a frog bike for a kid, you will have to consider the saddle size very carefully.
What Size Mountain Bike For 7 Year Old?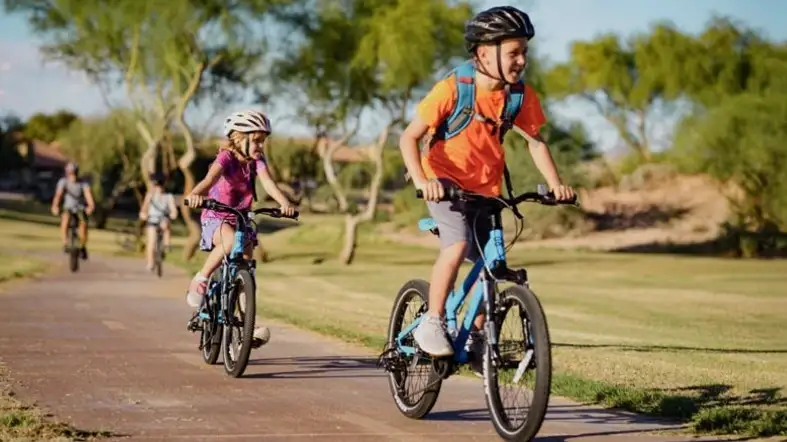 For a 7 year old kid, with an average height of 45-56 inches, a 20-inch mountain bike is our recommendation.
Your youngster could require a 24-inch bike if they are taller than typical.
They can also need a 16-inch bike if they are lower than usual in height. The bike weight shall be within the range of 21 pounds to 25 pounds.
What size BMX bike for 7 year old?
The BMX bikes with 18-inch wheels are an excellent option for most children aged 7 to 13 years old.
Compared to other types of bikes, BMX bikes have different sizes ration.
BMX also has 16 or 20 inches bikes, but the 18 inches ones are an excellent progression from the 16 or 20 inches ones.
The height of the handlebars and the seat post's distance from the handlebars make this size a versatile alternative.
Because of such features, the riders of the 18 inches BMX bikes can benefit from the versatility and can also do some tricks that no other bike offers.
What size isla bike for 7 year old?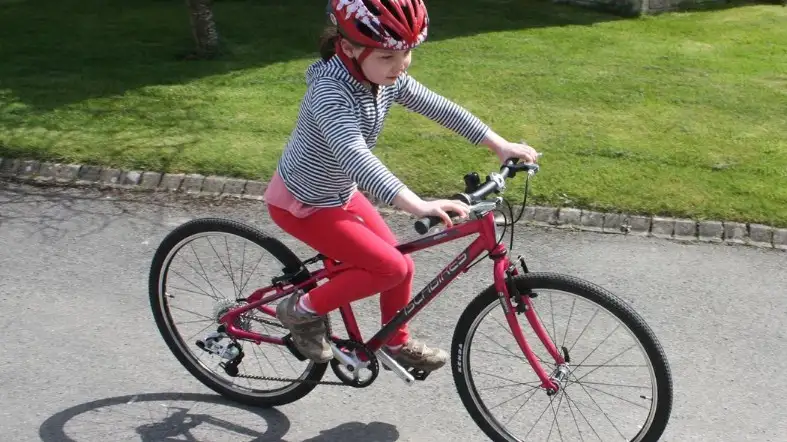 Isla bikes have a lot of sizes that will make you literally confused while deciding on one. For your seven years old kid, there are two options.
1. One is 20 inches "large" size that suits kids with 6-7 years. 
2. If your kid is more than 53 inches, then you have the 24 inches "small" size.
What size frame bike for 7 year old?
For a 7 year old kid, the frame of the bike ranges between 10-12. For average-size kids, the frame is 11 inches.
For comparatively short kids, the frame is 10, and for taller ones, the frame is 12.
Here you can see the chart:
| Kid's height (Inches) | Kid's height (cm) | Bike frame size | Inseam |
| --- | --- | --- | --- |
| 42-48 inches | 112 – 127 | 10 | 16-22 |
| 46-56 | 117 – 136 | 11 | 19-25 |
| 50-58 | 127 – 145 | 12 | 23-28 |
What Size Quad Bike For 7 Year Old?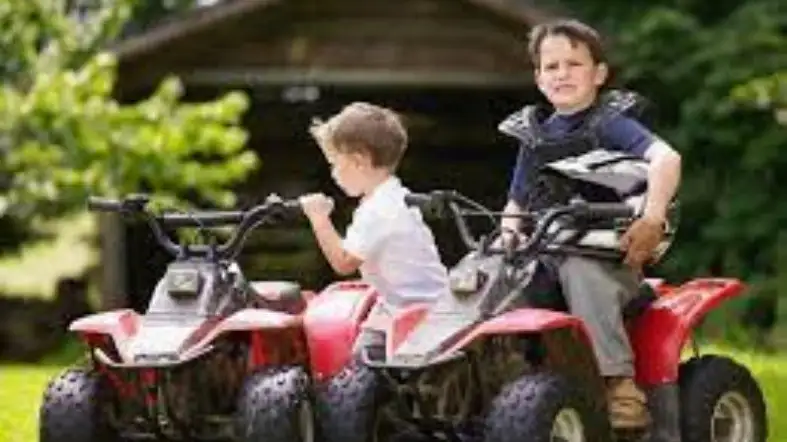 To maximize the adventure for a 7 year old kid, the quad bikes with 48cc to 70cc engines are perfect.
A quad bike is an interesting addition to any adventure-lover kid's life.
Bikes with engines 110cc are also recommended if your kid has the height and physical capability.
If you are considering the weight of your kids, then the four-wheelers that can support up to 40 pounds of weight are appropriate for a 7 year old kid. 
Four-wheelers that have a maximum weight capacity of 65 pounds are the maximum you can go for a 7 year old kid.
The Ultimate Guide For Bikes Size For A 7 Year Old Kid: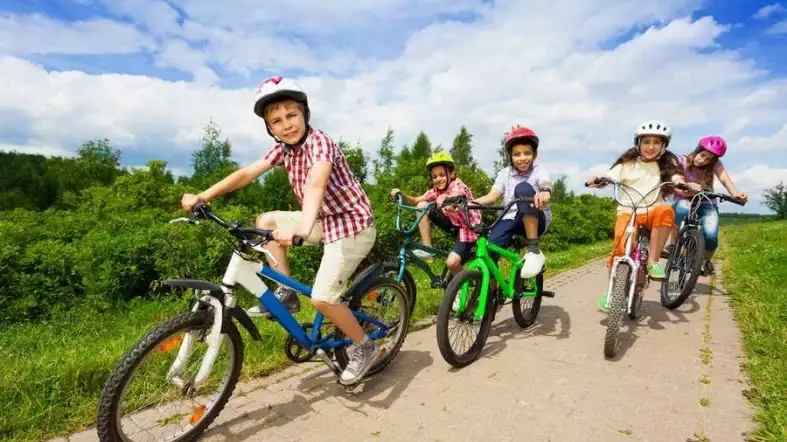 Measure your kid:
This is the most important material part of choosing a bike for kids, including any 7 year old kid.
You have to take two types of measurements, e.g., the kid's height and inseam, and also the weight at the same time.
Measure the height:
Tell your kid to face the wall, and remove his/her shoes.
Then ask him/her to place his/her feet in a way that the feet are slightly farther apart than the length of her shoulders.
Now, make use of the yardstick or any measuring tape. To determine how tall she is, measure from the ground up to the crown of her head.
Take note of the outcome in either inches or centimeters, depending on which is more suitable. If taken in centimeters, convert to inches.
Measure the inseam: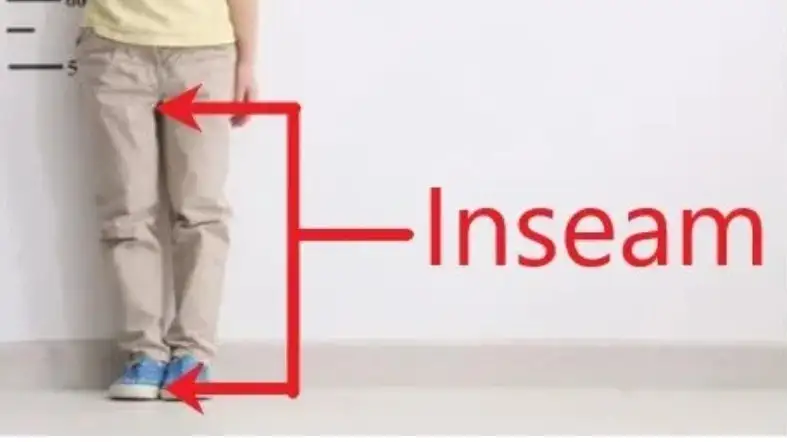 To be able to pick the right size bike for your kid, the inseam measurement is very important. So, you should measure the inseam instead of guessing it. Do it as follow:
Tell your kid to face the wall, and take off his/her shoes.
Position his/her feet so that they are somewhat closer together than shoulder-width apart. 
Put a book on the wall between his legs and make sure the spine is facing outward. 
Move the book up until it reaches the point where the child's crotch tightly hits the spine.
Make a mark on the wall with a pencil where the spine of the book touches it. Tell your kid to move away.
Then measure the distance from the pencil mark to the floor.
You can use inches or centimeters, depending on what works best for you. But the result should be converted into inches if taken in centimeters.
Weight of your kid:
The majority of the time, parents do not take their child's weight into consideration.
Bikes of high quality tend to be more expensive than big-box brands.
So, many parents use cost as the determining factor when choosing bikes for their children. It can result in bikes that are too heavy for them to ride comfortably.
Children are not yet completely grown, making it impossible for children to carry weights that are disproportionately excessive compared to their body weight.
This may result in the child having a negative experience while they are bicycling.
Sort Out The Desired Bike Sizes: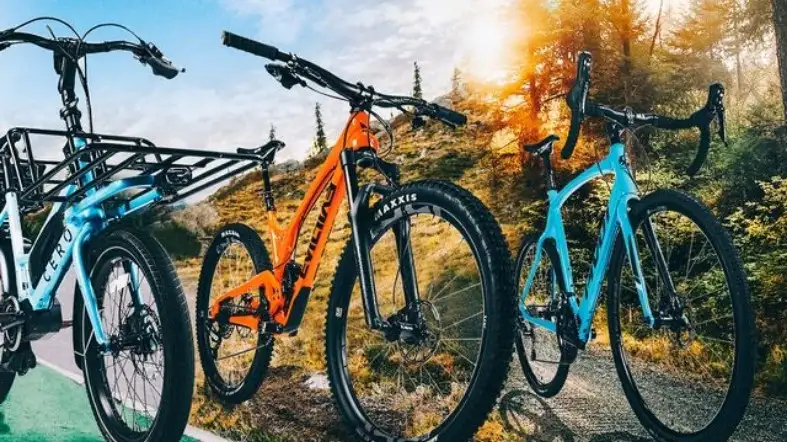 The first thing to do is to know the sizes that are available for you. Fortunately, we have already discussed this above.
So, you already know the material facts about every type of bike available for a 7 year old kid. 
Now, you also know the measurement of the inseam. So, based on the inseam, you would be targeting a 16-24 inches bike for your 7 year old kid.
The inseam can be divided into three categories:
For a 16-inch bike, the inseam is 16-22.
For a 16-inch bike, the inseam is 19-25.
For a 16-inch bike, the inseam is 23-28.
Types of bikes: Here, you have to consider two types, e.g., the regular bikes and the BMX bikes.
Testing The Ability And Maturity Of The Kid:
Now that you have the inseam measurement and bike size, you are almost ready to buy a bike for a kid.
According to the principle of individuality, your child is not like others in any way. So, the black and white formula shall be avoided. 
Parents, like everyone else, have a tendency to overestimate the maturity of their children. That's a risk, too.
Your child may not be ready, regardless of age or height, for the size that the chart recommends. 
So, you may very often need a smaller or bigger size. So, consider wisely the following facts.
Put your child on the seat:
The balls of your child's feet should be comfortably on the ground (comfortable enough to control the bike and stop anytime) while they are seated on the bike's seat.
If this is not the case, it will be very difficult for the kid to stop the bike as the seat of the bike here is excessively high. This is not a safe option for your kid.
Adjust the height of the pedals:
If the bike is too big or too little for the rider, two possible issues might occur when they are pedaling. 
The first problem is that your child's knees are constantly banging against the handlebars. If this happens, the bike is not big enough for your kid. So, try a bigger size.
If, on the other hand, your child is unable to pedal effortlessly and appears to be overextending their legs, this is a sign that the bike is too big for them.
Adjust The Center Bar: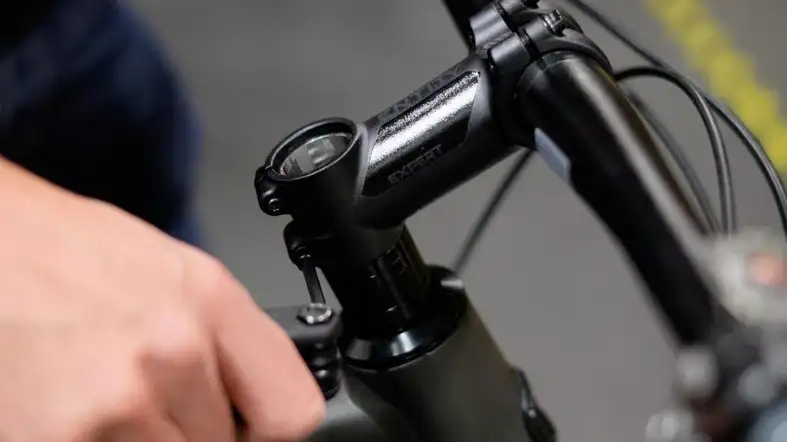 Your youngster should always be able to stand up and comfortably straddle the middle bar of the bike with both feet planted firmly on the ground.
If the bike is of the right size, there should be a clearance of anywhere from 1 to 2 inches.
The bicycle is too big for your kid if your kid needs to be leaned forward in order to fit their legs on the ground.
Optimal cautions with bike control: 
With the least amount of bending in their arms, The children must be able to maneuver the handlebars.
This will ensure full control and prevent unnecessary accidents.
Another indicator that the bike you're eyeing is too large is if your kid is overstretching when steering the handlebars.
Q factor: The distance that separates the two pedals is referred to as the "Q factor".
Lower Q factors result in less leg splay during pedaling, which again minimizes the amount of effort necessary to push the bike while riding.
Additional tips regarding bike shopping:
Other accessories: Nobody wants a kid's bike without streamers, horns, etc. Without these items, it will feel like the bike is definitely missing something.
Check the bike's brakes: Have your kid ride the bike for 2 minutes. Check to see if the bakes can be accessed by your child's hands effortlessly and if the brakes work fine.
Modify the bike from time to time: When a youngster is initially starting, the seat has to be low enough. Thus, the kids will be able to reach the ground whenever they need it. 
This will also safeguard against accidental falling from the bikes. If the seat is too high, they won't be able to do either of those things.
As they improve, you should encourage them to stand more on the tips of their toes so that they can cycle more effectively while minimizing the strain on their knees.
FAQs about what size bike for 7 year old:
How Can You Tell What Size A Bike Is?
Wheel size, not frame size, is used to determine the size of children's bicycles.
Look for an imprinted inscription or sticker on the body of either tire.
You will find the wheel diameter measured in inches there.
Is A 20 Inch Bike Too Big For A 7 Year Old?
No, it is not. Rather it is the most convenient size bike for a typical 7 year old kid.
But, if your kid is smaller than the average size, s/he may still be fine with 16 inches bikes.
So, you have to consider the size of your kid all the time.
Is A 24 Inches Bike Too Big For A 7 Year Old?
Yes, usually, a 7-year-old may find the 24 inches bike a little too large most of the time.
It's possible to test out 24 inches bikes to see how your child feels if they're taller than the usual 7-year-old.
Just remember that comfort and confidence determine what size bike a 7-year-old needs.
Final Words:
Finding a bike that is of a suitable size for a youngster of 7 years old can be a bit of a challenge, but should not be a problem anymore as you know what size bike 7 year old you need.
To summarize, we can conclude that it all depends on the height, and sometimes on the weight of your kid.
So, take appropriate measurements of these two and choose the bike you need effortlessly.