Ever wondered if the size of nails matters when installing vinyl siding? It does! The right nail size ensures a secure and neat finish.
This blog post will guide you through the process, discussing the ideal nail size for vinyl siding and why it matters.
We'll delve into the factors that influence this choice, ensuring your siding is secure and aesthetically pleasing.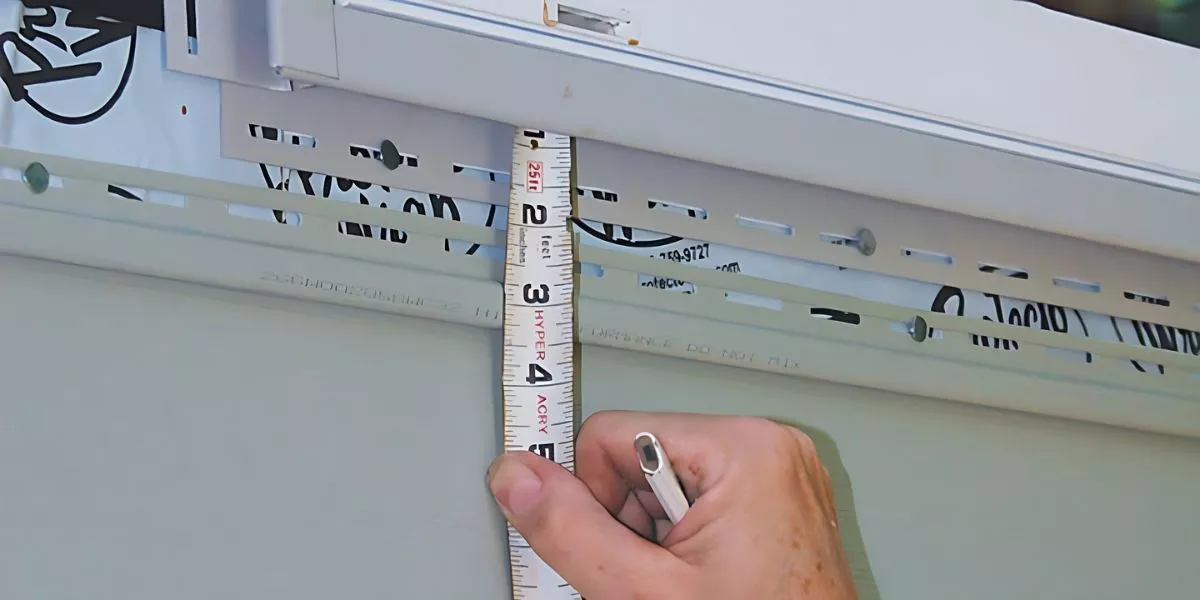 What Size Nails for Vinyl Siding?
For installing vinyl siding, 1.5-inch to 2-inch roofing or siding nails are commonly used. Galvanized steel or aluminum nails are recommended for their corrosion resistance. Always refer to the manufacturer's guidelines and local building codes for the most accurate sizing.
Types of Nails and Their Best Uses
| Nail Type | Size Range | Best for |
| --- | --- | --- |
| Roofing Nails | 1.5″- 2″ | General vinyl siding installations |
| Siding Nails | 1.5″- 2″ | Snug fit; narrow heads |
| Galvanized Nails | 1.5″- 2″ | Humid or coastal areas |
| Stainless Steel Nails | 1.5″- 2″ | Extreme weather conditions |
| Aluminum Nails | 1.5″- 2″ | Compatible with aluminum siding |
Types of Nails Suitable for Vinyl Siding
Roofing Nails
Imagine you're building a treehouse and you need to attach the roof. You'd want something strong and sturdy, right? That's where roofing nails come in.
They're the most common type used for vinyl siding. With a large, flat head and a sharp point, they're perfect for securing your siding just like the roof of a treehouse!
Siding Nails
Now, let's say you're hanging a picture on your wall. You wouldn't want to damage the wall, would you? That's why we use siding nails for vinyl siding.
They're specially designed with a thin shank and a wide head, providing strong holding power without damaging the siding, just like how a picture hook holds your picture up without damaging your wall.
Trim Nails
Imagine you're wrapping a gift and you want to add a pretty bow on top but you don't want the tape to show. Trim nails, also known as finish nails, are like that invisible tape.
They're used for attaching trim and mouldings to your vinyl siding. They have a small head that can be easily concealed, keeping your siding looking neat and tidy.
Framing Nails
Think about building a bookshelf. You'd need something strong to hold all those heavy books, right? That's what framing nails are for.
They're typically used for heavier applications, like attaching furring strips or sheathing. They have a thick shank and a large head, providing the strength you need, just like the supports on your bookshelf.
Importance of Choosing the Right Nail Size for Vinyl Siding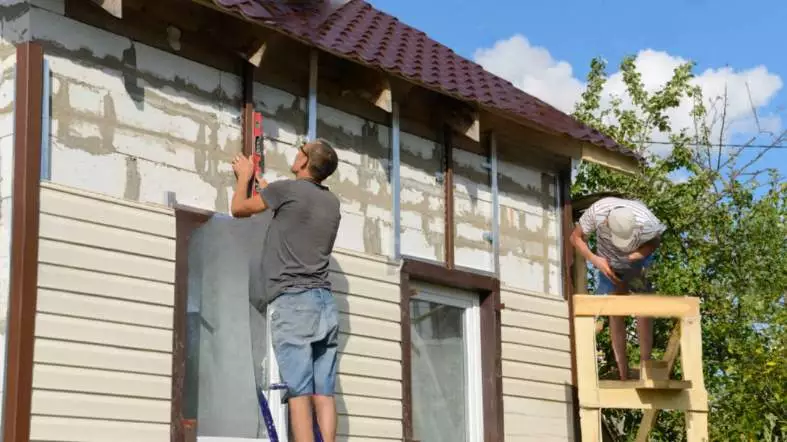 Structural Integrity
Choosing the right nail size is crucial for the structural integrity of vinyl siding.
Similarly, if the nails are too short, they may not secure the siding properly. If they're too long, they could cause damage. So, pick the right size to ensure your siding stays put!
Visual Appearance
The right nail size also affects the visual appearance of your siding.
Too small, and they might not hold the shirt together. Similarly, nails that are too big or small can make your siding look uneven or bumpy.
Cost-Efficiency
Using the correct nail size can save you money in the long run. If you use more nails than necessary, or if you have to replace damaged siding due to incorrect nail size, it could cost you extra.
Ease of Installation
The right nail size makes installation easier and faster.
Using the correct nail size can make your installation process smoother and more efficient.
Manufacturer Guidelines
Always follow the manufacturer's guidelines when choosing nail size. Manufacturers have tested their products and know which nail sizes work best with their siding.
Structural Integrity
The right nail size is like the backbone of your vinyl siding installation. If the nails are too short, they might not penetrate deep enough to hold the siding securely.
On the other hand, if the nails are too long, they could pierce through the siding and damage it, similar to how an oversized needle could tear a piece of fabric.
Visual Appearance
Nails that are too large can protrude from the siding, creating an unsightly appearance.
Conversely, nails that are too small might not hold the siding flush against the wall, leading to an uneven and unattractive finish.
Ease of Installation
If you use nails that are too big, you might struggle to hammer them in without damaging the siding.
If they're too small, they might not go in straight or hold securely. The correct nail size ensures a smooth and efficient installation process.
How to Determine the Perfect Nail Size for Vinyl Siding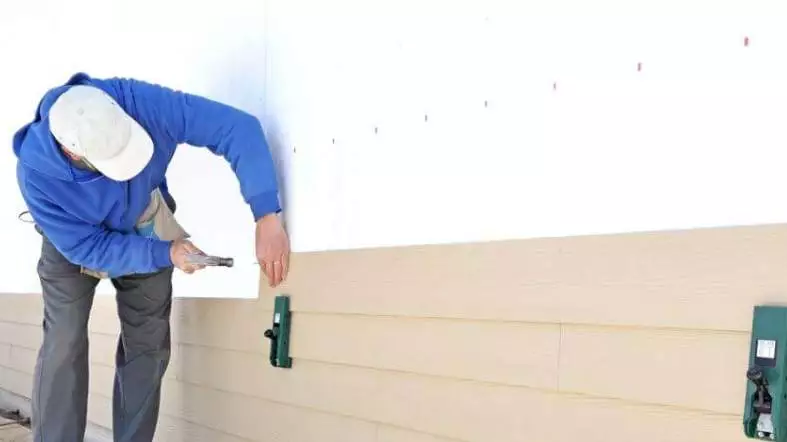 Step 1: Measure Your Siding and Sheathing
First, measure the thickness of your siding and sheathing. It's like measuring your foot before buying shoes. You can use a simple ruler for this.
Step 2: Add 3/4 Inch
Next, add 3/4 inch to your measurement. This is to ensure that the nail will penetrate deep enough into the framing or furring strips, just like how your foot needs to fit comfortably inside the shoe without being too tight or too loose.
Step 3: Choose Your Nail Size
Now, based on your measurements, choose your nail size. If your siding and sheathing are up to 1/2 inch thick, go for 1 1/2 inch nails.
If they're between 1/2 inch and 3/4 inch, choose 2-inch nails. And if they're more than 3/4 inch, go for 2 1/2 inch nails.
Factors Influencing Nail Size Selection for Vinyl Siding
Vinyl Siding Thickness
Just like how you'd need a longer needle to sew through a thick fabric, the thicker your siding, the longer your nails need to be. It's all about making sure the nail can secure the siding properly.
Environmental Factors
If you live in an area with high winds or extreme weather, you might need longer nails to ensure your siding stays secure.
Wall Sheathing Type
The type of wall sheathing you have can also affect the nail size. For example, if you have thick plywood sheathing, you'll need longer nails than if you have thin foam sheathing.
It's like needing a longer screw to assemble a thick wooden table compared to a thin metal one.
Insulation Thickness
If you're installing insulated vinyl siding, remember to account for the thickness of the insulation when choosing your nail size. It's like wearing a thick winter coat – you'd need a longer belt to secure it around your waist.
How to Install Vinyl Siding with the Right Nails
Gather Your Materials
Before you start, make sure you have the right nails for your vinyl siding. You'll need roofing nails or aluminum nails that are 1.5 inches long.
These nails are rust-resistant and have a wide head, perfect for securing vinyl siding.
Prepare the Wall
Next, prepare the wall where you'll install the siding. Make sure it's clean and free of any debris.
This is like preparing a canvas before painting – a clean surface ensures a smooth application.
Install the Starter Strip
Now, install the starter strip at the bottom of the wall. This is like laying the foundation for a house – it needs to be strong and level.
Hammer in the nails at an upward angle, leaving a little space for expansion and contraction.
Hang the Siding Panels
Hang the siding panels from the starter strip. Nail in the center of the nail slot, but don't drive the nail all the way in.
Overlap the Siding Panels
Overlap the siding panels by about 1 inch. This is like overlapping shingles on a roof – it helps to keep out water and wind. Remember to keep the nails in a straight line for a neat appearance.
Install Corner Posts
Finally, install corner posts at the corners of your house. It's like putting on corner protectors on a book – they protect and give a finished look. Use two nails per post, one at the top and one at the bottom.
FAQs
Can I use regular nails for vinyl siding?
No, use 1.5-inch to 2-inch roofing or siding nails that are either galvanized steel or aluminum for corrosion resistance.
Is it okay to hammer the nails all the way in when installing vinyl siding?
No, leave a small gap for the expansion and contraction of the siding.
Are aluminum nails suitable for all types of siding?
No, aluminum nails are only recommended for aluminum siding due to the potential for corrosion with other types.
Does the starter strip require special nails?
No, you can use the same 1.5-inch to 2-inch roofing or siding nails for the starter strip.
Can I use framing nails for general vinyl siding installation?
No, framing nails are generally too thick and have a large head, making them unsuitable for general vinyl siding installation.
Conclusion
Choosing the right nail size for your vinyl siding is not as complicated as it seems, right?
Just remember these tips and you'll be able to pick out the perfect nails in no time! So go ahead, and give your home the strong and beautiful walls it deserves.