Knowing what size nails for window trim is essential for any homeowner or DIY enthusiast.
It ensures a secure fit, prevents damage to the trim, and gives a neat finish. However, choosing the wrong size can lead to loose trims or damaged walls.
This article will guide you through the process of determining the correct nail size, exploring various types of nails suitable for window trims, and providing step-by-step instructions on how to install them properly.
Let's nail this down together!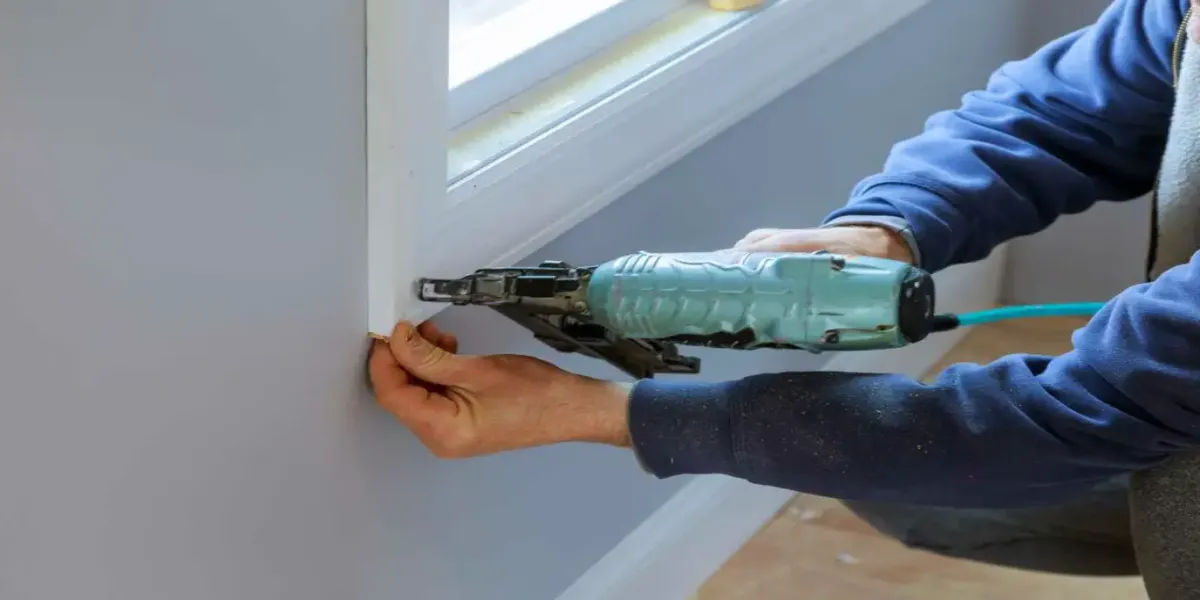 What Size Nails Should You Use for Window Trim?
For installing window trim, the most recommended nail sizes are 6d or 8d finish nails, which are 2 to 2-1/2 inches long. The choice between these sizes depends on the thickness of your trim and what it's being fastened to.
Window Trim Nail Size Chart:
| Type of Window Trim | Recommended Nail Size | Nail Length |
| --- | --- | --- |
| Thin Wooden Trim | 6d Finish Nails | 2 inches |
| Thick Wooden Trim | 8d Finish Nails | 2-1/2 inches |
| MDF Trim | 6d Finish Nails | 2 inches |
| PVC or Vinyl Trim | 6d or 8d Finish Nails | 2-2.5 inches |
| Metal Trim | 6d Masonry Nails | 2 inches |
Nailing the Details: Types of Nails for Window Trim
The Go-To Choice: Finishing Nails
Finishing nails, also known as finish nails, are a popular choice for window trims. They have a small head that can be easily hidden in the wood, giving your window trim a clean and polished look.
These nails are typically used for interior trims and are perfect for securing thin or delicate pieces of trim without splitting the wood.
For Delicate Trims: Brad Nails
Brad nails are even smaller than finishing nails, making them an excellent choice for delicate trim work. They're often used in situations where the trim is thin or fragile, and a larger nail might cause damage.
Brad nails are also great for holding the trim in place while the adhesive dries.
For Heavy Duty Tasks: Casing Nails
Casing nails are larger and provide a stronghold, making them ideal for heavy or layered trims. They have a slightly larger head than finish nails, which gives them more holding power.
Casing nails are typically used for exterior trims or in situations where the trim will be subjected to significant stress or weight.
For Masonry Surfaces: Masonry Nails
Masonry nails are designed to be used when the trim is being attached to brick or concrete walls. These nails are made from hardened steel, which allows them to penetrate hard materials without bending or breaking.
It's important to note that masonry nails should only be used if you're attaching your window trim directly to a masonry surface.
Specialty Nails for Specific Needs
In addition to the above, there are also other specialty nails available for specific types of trims or wall materials.
For example, there are cut nails that have a square, rather than round, cross-section and are often used in historical renovations.
There are also ring shank nails that have rings on their shank to provide extra holding power in soft materials. The type of nail you choose will depend on your specific project and the materials you're working with.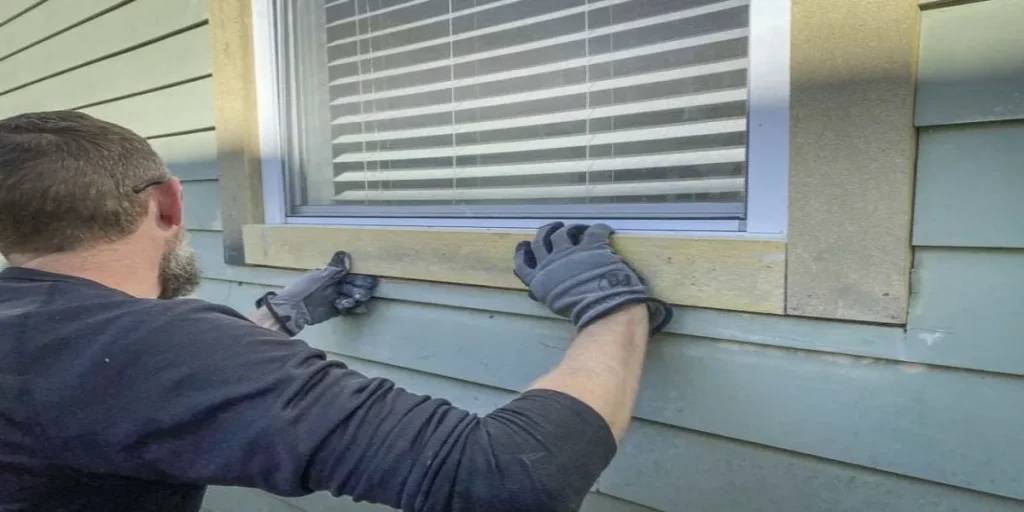 Choosing the Perfect Nail for Your Window Trim
Identify the Window Trim Style
Before diving in, it's crucial to identify your window trim style. Whether it's classic, modern, or craftsman, each has its unique characteristics.
For instance, classic trims usually have more depth and might need larger nails. A deeper understanding ensures the right nail size prevents trim damage.
For a classic trim measuring around 1 inch, the ideal would be nailing around 2 inches for a secure fit.
Measure Trim Thickness
Your next step should involve a tape measure. Gauge the actual thickness of your window trim.
Typically, the chosen nail should surpass the trim's thickness by threefold, assuring the nail anchors deep into the wall for sturdy trim attachment.
For a trim of 1/2-inch thickness, you'd ideally choose a nail of at least 1.5 inches in length.
Check Wall Material
The composition of your wall—be it drywall, plaster, or wooden paneling—also influences your choice.
The nail should burrow at least 1 inch into the wall to ensure durability. While standard nails suffice for drywall, plaster or wood might necessitate specialized ones.
For walls constructed of plaster, masonry nails are often the go-to due to their firm grip.
Decide on Nail Head Style
Nails aren't just about length; their head styles—like flat, cupped, or countersunk—matter too. Your choice should resonate with the trim style.
Modern trims often pair well with flat heads, while the more intricate trims might demand cupped or countersunk heads.
A modern, flat window trim might best be complemented with flat head nails, ensuring a cohesive appearance.
Perform a Test Run
Before committing to your choice, conduct a test run on a scrap piece. This preemptive measure confirms both the nail size's appropriateness and its ability to retain the trim without causing splits.
With 1.5-inch nails selected for a 1/2-inch trim, this trial on an identical trim and wall section ensures its efficacy.
Review Nail Materials
The nail's material holds significance too. Stainless steel nails, known for rust resistance, are ideal for moisture-prone areas, while galvanized nails are lauded for durability.
In instances where the window is proximate to a humid zone like a bathroom, stainless steel nails would be the optimal choice to circumvent rust.
Consider Nail Spacing
Even the spacing between nails shouldn't be overlooked. Striking a balance is key—spacing them too close risks splitting the wood, while too-distant placements jeopardize the trim's stability.
Ensure to meticulously measure and mark spots on your trim for the nails, emphasizing uniform spacing for both aesthetics and stability.
Finalize Nail Size and Purchase
Armed with this comprehensive knowledge, you're primed to finalize your nail size and proceed with the purchase.
When heading to the store, keep your observations and notes close for reference. And always account for contingencies—it's wise to purchase a tad more than required.
For instance, if your research points towards 2-inch nails as the optimal choice, don't hesitate to buy an extra box at the store to play it safe.
Factors Influencing Nail Size for Window Trim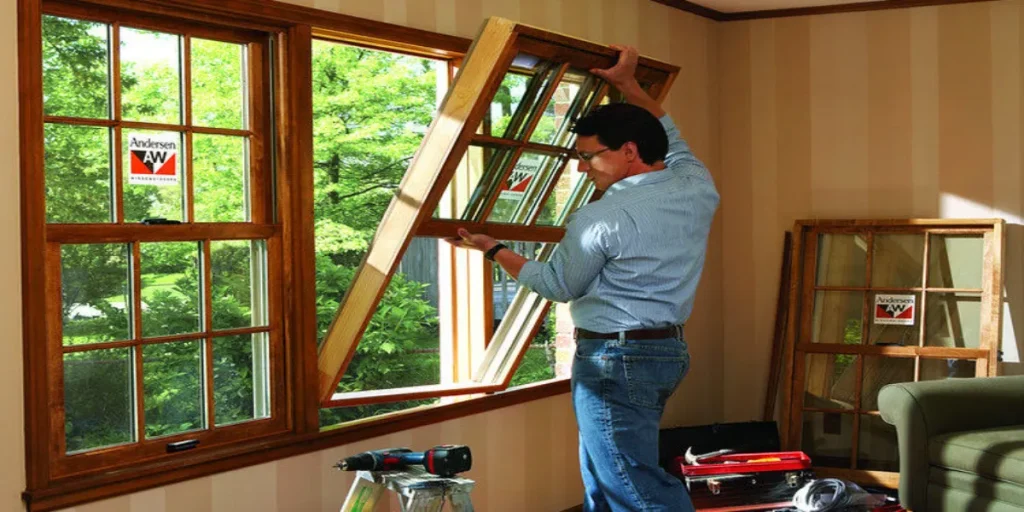 Material of the Window Trim
The material of the window trim is a crucial determinant in nail size selection. For example, hardwood trims may necessitate longer nails, whereas softwood trims can make do with shorter nails.
Type of Wall Material
The type of wall material you're dealing with also impacts the nail size. A plaster wall might call for longer nails, in contrast to a drywall setup.
Aesthetic Considerations
Don't overlook aesthetic factors! Smaller nails often offer a cleaner finish, while larger nails can add a rustic look to the ensemble.
Strength Requirements
If your window trim is designed to bear weight (such as holding up window treatments), then you may need to opt for larger nails to provide the necessary strength.
Climate and Environmental Conditions
Your locale's climate and environmental conditions could warrant specially coated nails to fend off issues like rusting or deterioration.
Building Codes and Local Regulations
Be aware that local building codes might outline specific types and sizes of nails for window trims. It's crucial to check these regulations prior to starting your project.
Budget Considerations
Though often not a major expense, the cost of nails can nonetheless accumulate, especially if your project is sizable or if you opt for high-end nails.
Tool Availability
Last but not least, the type of tool you plan to use can also sway your decision. Certain nail guns or hammers may not be compatible with larger nail sizes.
Common Mistakes to Avoid When Nailing Window Trim
Using the Wrong Nail Size
One of the common mistakes is using the wrong nail size. If the nail is too short, it won't secure the trim properly. If it's too long, it can go through the wall and cause damage.
Nailing Too Close to the Edge
Nailing too close to the edge of the trim can cause it to split. Always leave a safe margin from the edge when nailing.
Using Too Many Nails
While it might seem like more nails would provide a stronger hold, using too many can actually make the trim look cluttered and unattractive. It can also weaken the trim if the nails are too close together.
Not Checking Wall Material
Not all nails are suitable for all types of wall materials. For example, regular nails won't work well with concrete or brick walls. Always check the wall material before choosing your nails.
Ignoring Local Building Codes
Some areas have specific building codes that dictate what type of nails you can use for window trims. Ignoring these codes can lead to problems down the line.
FAQs
Can I use brad nails for thick wooden trims?
No, brad nails are best suited for delicate and thin trims, not for thick wooden trims.
Is it okay to use masonry nails on wooden walls?
No, masonry nails are specifically designed for attaching trims to brick or concrete walls.
Are casing nails suitable for interior trims?
Casing nails are generally used for heavy-duty tasks and are ideal for exterior trims, not typically for interior trims.
Do I need to measure the trim thickness before choosing nails?
Yes, measuring the trim thickness is crucial for selecting the appropriate nail size.
Do all types of nails work well with drywall?
Most standard nails work well with drywall, but it's important to choose the correct length for secure attachment.
Conclusion
Choosing the right nail size is crucial for a successful window trim installation. It ensures a secure fit and gives a neat finish.
Always measure your trim and calculate the required nail length before starting your project.