What Size Standby Generator Do I Need?
We may earn affiliate fees for purchases using our links (at no additional cost to you).
It is important to identify the proper standby generator size.
If you've chosen to get in a standby generator, you need to know the right size standby generator you'll need for your entire home.
Just go through the article and find your answer. 
What Size Standby Generator Do I Need For My Entire House?
The approximate size of the standby generator can be from 11-25 KW for your home. You can not specifically determine the size of the standby generator for your home. It will vary according to the usage watts of your home. 
Let's find out the sizes of standby generators based on the watts capacity of your home. 
| Capacity | Size of Generator |
| --- | --- |
| Minimum usage | 11-15 KW |
| Average usage | 15-20 KW |
| Large usage | 20-30 KW  |
Why Is Choosing The Right Size Standby Generator For Your Home So Important?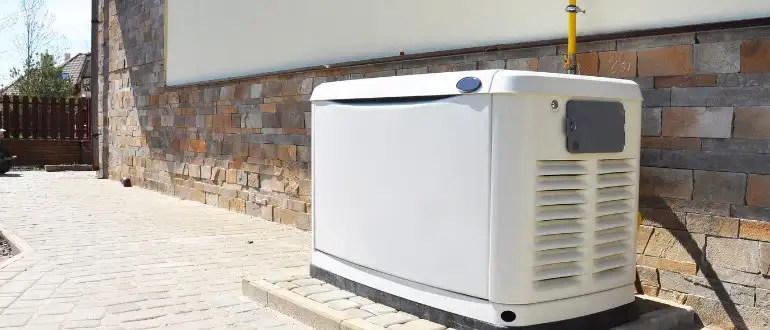 It's easy to cut corners on the size of your generator, especially if it'll save you a few thousand bucks.
There are also many various brands of standby generators from which to pick in order to obtain all you want from one.
Choosing a generator that is too small for your needs, on the other hand, is a prescription for catastrophe.
Not only may you injure the appliances and gadgets that use the generator's electricity, but you can also harm the generator itself.
What Size Generator To Run 2.5 Ton AC Unit? (Top Brand Pick)
How To Size Your Standby Generator For Your Home?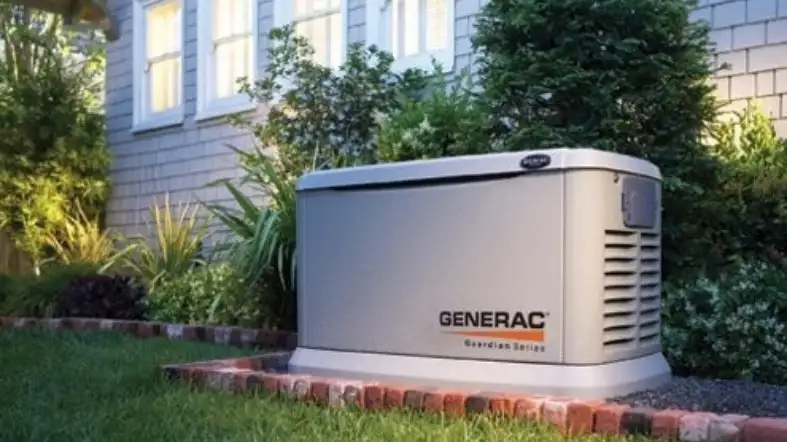 Sizing generators is very important. Standby generators, for houses, are available in a variety of sizes. Let's see how they are sized. 
Large Or Small
The more electricity a generator produces, the larger it is. Large-capacity generators, of course, are more expensive than smaller units.
You may go for a smaller generator that's only big enough to power a few key circuits like the furnace, kitchen appliances, well pump, water heater, security system, garage, and there are a few lights and sockets, as well as a door opener.
Size Of Home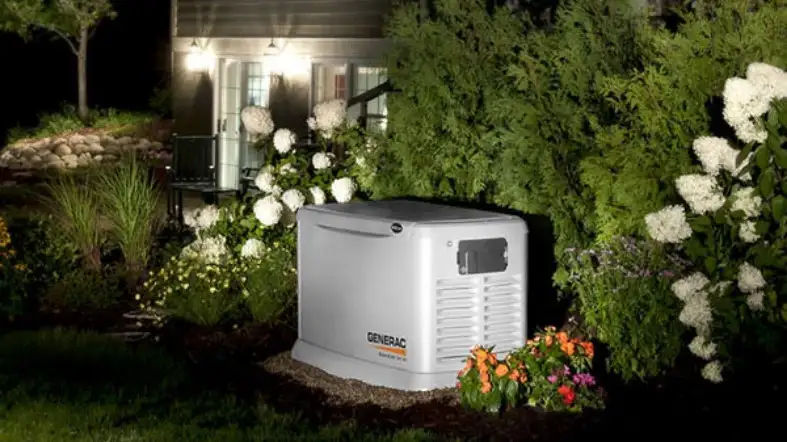 The size of your home is only one factor to consider when choosing a standby generator.
The electrical system's complexity is also crucial, especially if the property has central air conditioning.
The amount of square feet in a residence isn't the only factor to consider when sizing generators.
An electrician will calculate your home's estimated electrical demands and assist you in selecting the appropriate generator.
Kilowatts
Standby generators are usually sized in Kilowatts (kW) which is a unit of power. 1,000 watts equals one kilowatt.
As a result, an 11kW generator generates 11,000 watts of electrical power. 
Automatic Transfer Switch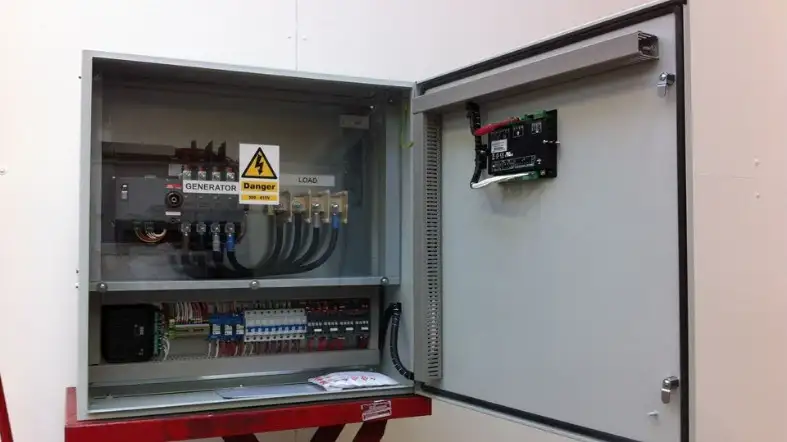 Every generator must also be accompanied by an automatic transfer switch, which is the standby-power system's mind. It instructs the generator when to start and stop.
But if the generator is connected to a 200-amp breaker panel, you'll need a 200-amp ATS. You'll have to get a 100-amp ATS if your house has a 100-amp panel.
Starting And Running Watts
The total running watts and starting KVA of all circuits, appliances, and mechanical systems connected to the generator will ultimately determine the generator size.
Both of these figures will need to be computed.
Electrical pressure is measured in volts, while electrical current is measured in amps. KVA stands for 1,000 volt-amps.
Because each time an electrical motor starts up, there is an additional electrical surge that the generator must be able to manage, starting KVA is necessary.
The power required by an electric motor when it is running normally is measured in running watts.
How To Install A Standby Generator In Your Home?
Follow these few steps to install a standby generator in your home.
Make sure the generator is at least 5 feet away from any windows or doors.
Place the generator on a pre-cast concrete pad supported by a compacted gravel base.
Use four stainless-steel bolts to secure the generator to the pad.
Have a plumber connect the generator to a natural-gas line.
Hire an electrician to run a line-voltage cable from the generator to the power source.
Every two weeks, the generator runs for around 20 minutes to do self-testing.
Every time the generator starts, a diagnostic signal is delivered to the homeowner and electrician through the Internet.
When the power goes out and the generator starts on, a transfer switch located next to the electrical meter feeds electricity into the house.
FAQs About The Right Size Standby Generator For My Entire House
1. What Is The Best Source Of Fuel For A Backup Generator?
The optimal fuel source is determined by your unique requirements and preferences.
Diesel generators seem to be the most dependable, have the longest operating life, and are the most cost-effective to maintain and run.
Diesel-powered engines may be subject to runtime restrictions depending on where you reside for environmental reasons.
2. What If The Standby Generator Is Overloaded?
When the appliances that rely on the generator need more energy than the generator can provide, the generator is said to be overloaded.
As a result, the pressure for the generator is exceeded, causing it to malfunction and perhaps inflicting internal damage.
It's critical to choose a generator that's the right size for your home's energy usage level to avoid generator overload.
3. How Long Can A Standby Generator Be Used?
Ans: A backup generator's lifespan is determined by a variety of circumstances, but you can anticipate it to survive 20 to 30 years or 10,000 to 20,000 operating hours.
To extend the life of your generator, don't overload it, as this might cause harm to the engine.
Running your generator once a week and hiring a specialist to do periodic regular maintenance can both extend the life of your generator.
The Bottom Lines
Now that we've covered everything there is to know about home backup generator sizing, you should be able to pick the ideal standby generator for your needs.
As purchasing a generator is an investment, you must conduct thorough research to verify that you are purchasing exactly what you require to power your whole home.