What Will A 10000 Watt Generator Run?
We may earn affiliate fees for purchases using our links (at no additional cost to you).
You can face sudden power outages due to natural disasters such as hurricanes, tornadoes, floods, etc.
If you have a powerful generator that can help you in those crises and you can ensure a flawless power supply at home or office. It helps you to avoid a huge loss.
But you need to buy the right size generator according to your need.
Otherwise, you won't get a proper power supply during the crisis. So what will a 10000-watt generator run? 
As a 10000-watt generator is one of the best-selling products in the market many shoppers are curious about this size.
Let's drive into the article to know details about the 10000-watt generator.
What Will A 10000 watt Generator Run?
A 10000-watt generator is enough powerful to run many appliances at a time.
It can run lights, refrigerators, air conditioners, water pumps, and more up to 7500-8000 wattage. So you can see a 10000 watt generator can run a small house.
How To Know What Can A 10000-Watt Generator Run?
Okay, it is a bit confusing how many or which appliances I can safely run in a 10000-watt generator right?
Well, you need to calculate your appliance's starting watts and compare the result with the power supply. 
A 10000-watt generator means the starting power supply is 10000 watts and the running power is 7000-8000 watts maximum.
Even it must have some power drop due to technical issues. So you should minus 500 wattages as a safe boundary.
Finally, you will get 6500-7000 wattage from a 10000watt generator.
After calculation, you need to match the result with the practical power supply, not with the starting power.
Suppose your home required a total 5000 watt power supply then you can buy a 10000 watt generator.
But if you need 8000watt continuous power then 10000watt is not sufficient. From a 10000 watt generator, you can run a maximum of 7000 watts of devices.
What Are Starting And Running Watts?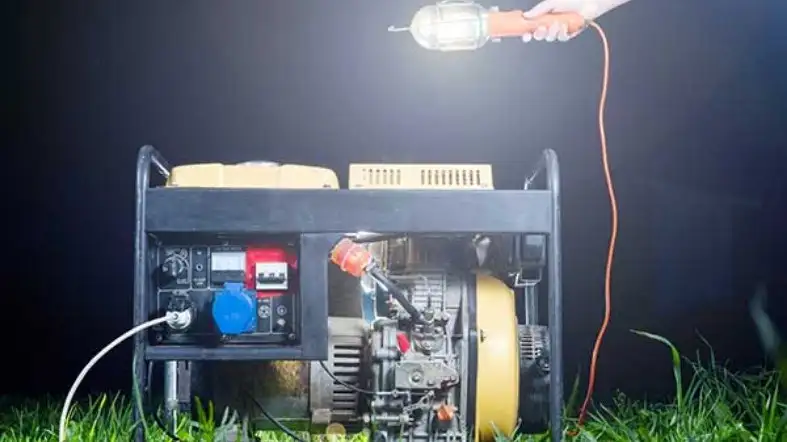 Well, to understand the generator capacity it is important to know what is starting watts and running wattage.
Every electrical device that comes with a motor requires starting power wattage to run the appliances.
After starting it require another continuous power supply to run the devices that are running power.
But if the generator fails to meet the starting power requirement then the device won't start.
For example, a refrigerator's starting wattage is 800-1200 but the running wattage is only 200-300.
That means if you want to run a refrigerator you need a 1500watt power supply. If you consider running 200-300 watts that will create a disaster.
Similarly, you can't calculate the generator starting power as its capacity. Because the generator is unable to supply the peak power consistently.
After starting it drops the power voltage. 
So you can see starting watt is too important to calculate your required power. 
This calculation is highly essential because overload can damage your expensive generator.
What Can A 10000-Watt Generator Run?
To give you an idea of what you can run in a 10000 watt generator here we will give an example. 
Let's calculate the required power supply for different common appliances.
| Appliance Name | Starting Power |
| --- | --- |
| Refrigerator  | 800 |
| Microwave | 800watts |
| Toaster | 850 watts |
| Coffee maker | 500 |
| Dishwasher  | 1400watts |
| Washing machine | 1600watts |
| Dryer | 3000 watts |
| Air conditioner  | 1000 |
| Light | 60 watts |
| Television  | 200watts |
| Laptop | 300watts |
If you want to run all the above-mentioned appliances at a time you need nearly 14410 watts of power supply.
So, in that case, you should buy a 20000watt generator. 
If you have a 10000watt generator then you will be able to run the top 6 appliances without any issues.
I guess for a small house or office 10000 watts are perfect. But for big work sites or houses, you should go for a larger generator.
>> Will A 12000 Watt Generator Run A House?
How To Safely Run A 10000watt Generator?
To safely run a generator you should follow the below tips.
First of all, you should know the generator's fuel consumption rate. The fuel consumption rate is fluctuate depend on power outage variations and how long you run the generator.
 So according to your generators need to ensure how much fuel you can safely store for your generator to avoid unwanted Power loss.
You must be conscious about the shell life of fuels especially if you buy a gasoline-powered generator.  Gasoline shelf life is nearly three to six months only.
On the other hand, diesel can last for a year. But organic-based ethanol fuel can lose its combustibility after one to three months. Besides, propane fuel lasts for 30 years. 
So according to your fuel type, the life span of fuel is different. Before keeping your generator idle you should learn about this life span to avoid fuel wastage.
However, you need to store fuel in high-quality containers and keep it in a cool, dry, and well-ventilated place.
It is important to switch off the generator and cool the device before adding fuel again. Otherwise, if you try to refill a hot generator with fuel that has a chance of an accident.
Use the recommended type of fuels.
Never connect the generator to a wall outlet or electrical panel.
Keep the generator dry before running the generator.  You can't place it in rain or wet conditions to prevent shocks.
Keep the generator in a well-ventilated area to avoid danger.
Disconnect the normal house power supply before connecting the generator line.
Check and maintain your generator every day for cracks or leaks. Repair any issues as soon as possible.
>> Can A 2000 Watt Generator Run A Refrigerator?
How To Protect Sensitive Devices
When we run our sensitive devices such as laptops, and tv in a generator it has some risks.  You can minimize the risk by following the below issues.
Automatic Voltage Regulator (AVR)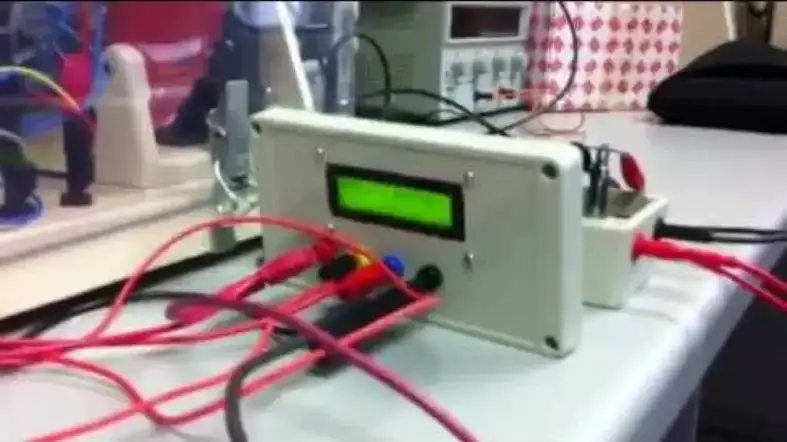 If you use AVR it will deliver a pure sine waveform power that is ideal for sensitive gadgets.
Check the power rating, input voltage range, and output voltage waveform to buy a suitable AVR for your particular needs.
You can use AVR with surge protectors to avoid Over voltage issues. So your generator will give you surge protection that helps to protect your gadgets.
>> Will A 5000 Watt Generator Run A Welder? (Calculated)
Key Things To Consider When Buying The Best Generator
A generator is an essential appliance to ensure flawless power supply in natural disasters or other electrical outage issues.
If you consider the below factors while buying a generator it will help you to discover the market's best generator. So let's know what they are.
Amount Of Power
The key criterion to choose a generator is to calculate your required power.
For example, if your house needs a 5000watts power supply then a 10000watt generator is ideal for you. 
You should choose a generator that is capable to give more power than your needs.
Because due to power drop and peak power rating the running power is slightly less than the rated wattage.
Besides, when you give 50% load on the generator it will give maximum backup.
Noise
A generator is a bit noisy machine. But some region has strict law about noise pollution. So you can't use a generator that makes a loud noise. 
Nowadays the quietest generator is available on the market. You should pick a quiet generator for your home to avoid legal issues.
It is also beneficial to protect your families from noise pollution.
Type Of Generator
You will find different types of generators in the market such as portable, standby, or inverter generators.
A portable generator is popular for mobility. Like portable inverter generator is also lightweight and movable. It is quieter than any other type of generator.
A standby generator is the largest and most permanent type of generator.
It ensures a consistent power supply without interruption. Yet it is not portable but more powerful and expensive. 
If you need a 24-hour consistent power supply then standby is the best choice. According to your user needs pick the right type of generator.
Fuel Type
You will find three types of fuel-powered generators in the market.
Most of the portable generators use gasoline. Propane is used in both portable and standby generators.
Natural gas is supplied for powering the standby generator. Some high-end generator offers dual fuel or tri-fuel opportunities.
That means you can run the same generator using two types of fuel. According to your budget choose the right fuel type.
Others
Despite considering the above factors also check the below features. A smart and modern generator provides the below facilities.
Automatic shut-off: When the generator is out of fuel or facing overload it will automatically shut off.
Electric start: Instead of manual pulling and starting electric start is much more convenient. You need to press a switch to start your generator.
Fuel indicator: A smart fuel indicator can help you to avoid low fuel issues. You can monitor the fuel level so there is no risk of low oil issues.
If you check the above features then definitely you will find a masterpiece generator.
Final verdict
Hopefully, you get the answer on what will a 10000 watt generator run? A 10000-watt generator is capable of powering up maximum common home appliances.
But you can't expect more than 7000-8000watt continuous power supply from a 10000watt generator.
So if you need a generator for big projects or industrial works then a 10000-watt generator is not for you. 
No matter which size generator you pick it is important to take proper care of your machine.
Regular maintenance is the key to getting a flawless power supply. It also extends your generator's durability.