Can An Inverter Generator Power A Refrigerator? (3 Facts!)
We may earn affiliate fees for purchases using our links (at no additional cost to you).
You must hear about the robust popularity of inverter generators.
Due to its efficiency and quiet performance, the inverter generator has become the top choice in the market.
So many people are curious to know, can an inverter generator power a refrigerator?
Well, here we will answer your query and share every detail to use the inverter generator safely. Let's jump into the article.
Can an inverter generator power a refrigerator?
Yes, an inverter generator can power a refrigerator if it comes with the right power. In the market, you will get different size inverters.
Some are powerful enough to power a fridge. But if you choose a low-power inverter generator, then it will fail to run your refrigerator.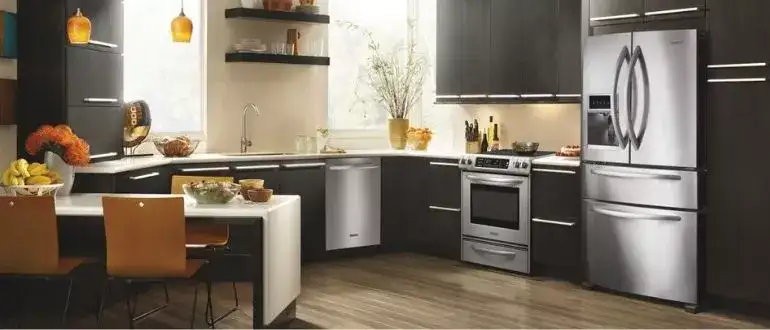 Some of the best inverter generators that can power your refrigerator easily:
What size inverter generator is ideal to run a refrigerator?
A refrigerator requires 100-400 watts of power to run its functionality.
So, most people make the mistake that they count this running power when choosing a generator.
But when they plug in the refrigerator into a low capacity inverter generator, they find the refrigerator is not powering. That arises the misconception.
Actually, a refrigerator consumes 900-1200 watts of energy to power up its operation. If the inverter generator fails to deliver the starting energy, it can't run.
So you need a generator that is more powerful and capable of delivering a 1200-watt power supply.
So you should choose a 1500W to 2000w + inverter generator to run a refrigerator smoothly.
You need to consider the refrigerator starting watts to select the inverter generator power.
Well, it is always recommended to go for a powerful inverter generator.
An inverter generator or any other generator comes with a capacity rating. But there must be power dropping in real experience.
Suppose you choose a 1500 watt inverter generator and face a 500-watt power drop and your starting energy of the refrigerator is 1200 watts.
Then it will be a total waste of money because your generator won't be capable of powering the refrigerator.  
So you should maintain at least a 500w safe energy boundary to avoid these issues. If you require 1200 watt energy, buy a 2000 watt inverter generator.
But if you need to run multiple devices along with the refrigerator, then go for a 4000-5000wattage inverter generator. 
The generator size depends on your need. How many appliances you want to run on the inverter generator determines the generator size.
So count down the appliances' required energy and add 500watt extra.
Then choose a generator according to the counting result. It will help you to buy the right generator to power a refrigerator without any issues.
How To Find Refrigerator Starting Power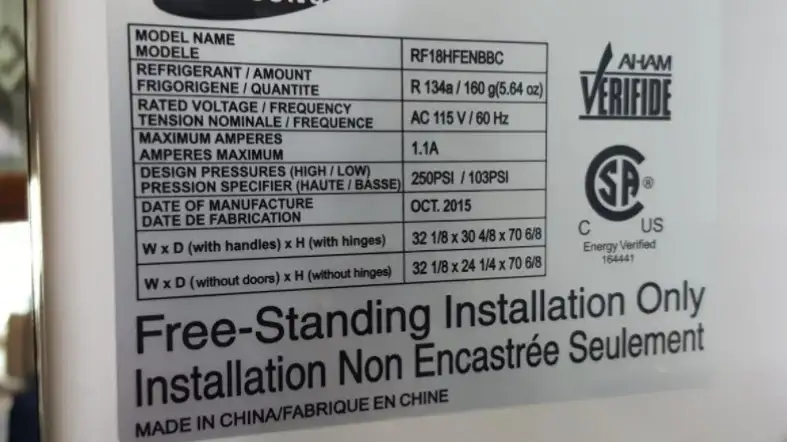 Before buying an inverter generator, it is essential to check your refrigerator's required starting energy.
The starting power can be written in amps or watts. Check the user manual or nameplates to find out the starting power. 
Generally, a 32 cu. Ft. Fridge consumes 12 amps. Now you need to convert amps to wattage to understand the required energy supply.
You can multiply the amps * 120 Volts ( 120V is the running wattage).
So you need a 1920watt power supply to run a 32 cu—ft refrigerator. You need to buy a 2500watt+ inverter Generator to run this refrigerator.
So you can easily find out your required energy using the formula and then buy an inverter generator according to your need.
Inverter Power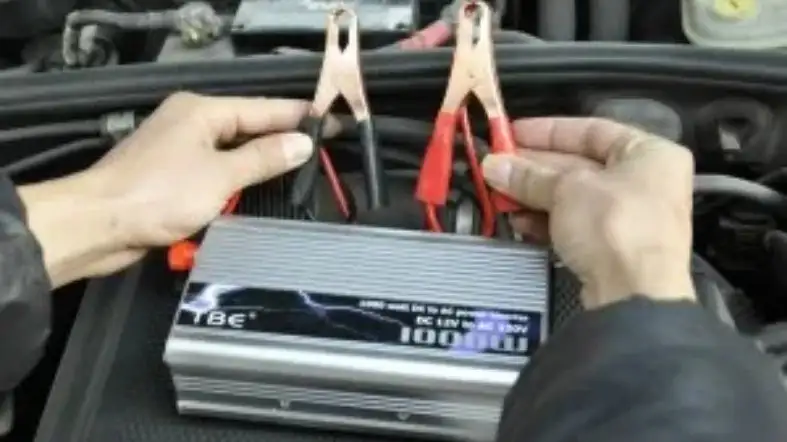 The latest inverter generator comes with two power ratings. As a result, many people get confused. One is the continuous wattage, and the otter is starting wattage.
The starting or peak wattage is the AC power supply or the inverter for a split second at starting.
The continuous wattage is the actual AC power supply that your generator can deliver 24/7 to run your appliances. 
So, if you need a 1000 watt power supply, then you should consider an inverter generator that can continuously deliver 1500 watts.
We have already talked about why you should maintain safe 500 wattages. Don't go for surge power only.
You need to consider the continuous power rating to run the refrigerator without any problems.
Things To Consider While Buying An Inverter Generator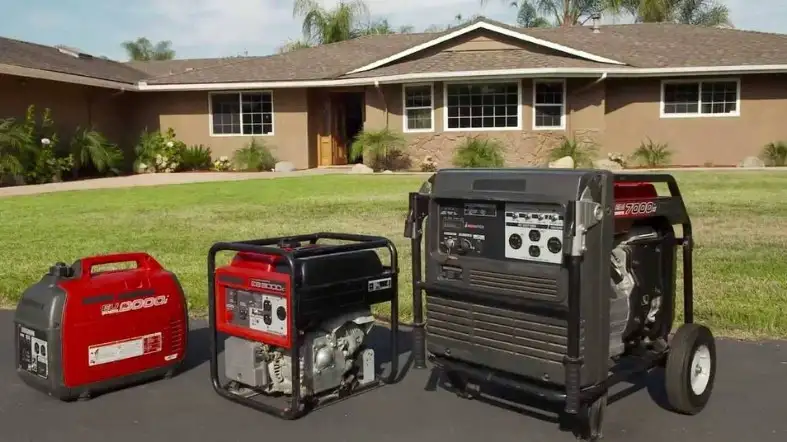 We already talked about the power capacity as the key to choosing an inverter generator to run the fridge or other gadgets.
Besides, considering the power capacity, you also focus on the below factors to buy the right inverter generator to power a refrigerator.
Battery Capacity
You should also consider the DC battery capacity of your generator to run the refrigerator flawlessly.
You can easily find out the battery requirement for your particular refrigerator model.
First, swap the fridge AC running watts to DC amps. Now divide the AC running watts by 12 and multiply the division result by 1.1 to determine DC amps requirement.  
Generally, a 16 cu. Feet refrigerator requires 55DC amps. So, according to your required battery capacity, compare the inverter generator power.
How to check the inverter generator battery?
Most inverter generator comes with rechargeable lead-acid batteries that are rated in ampere-hours.
A battery that is rated at 120 amps per hour can deliver 120 DC amps per hour till it is out of power.
If you run a refrigerator with a drained battery below 50%, it increases the risk of damaging the product. 
A freezer that requires 55DC amps can run for 60 minutes continuously in a 105 amp/hr battery-rated inverter generator. Generally, 55DC refrigerators run 20 minutes per hour.
So you can recharge your battery when it is out of power and use a second battery to continue running the fridge.
It is better to recharge the battery after every three hours of operation.
FAQs About Inverter Generator To Power A Refrigerator
Will An Inverter Generator Run A Refrigerator?
Yes, a powerful inverter generator can run a refrigerator safely.
What Is The Advantage Of An Inverter Generator?
Inverter generator power up and down the engine to meet demand. So it is efficient and helps you to avoid filling gas tanks now and then. Besides, it produces low noise and emissions. So you can use it more conveniently than a fuel generator.
What Will A 2000 Watt Inverter Generator Run?
A 2000 watt inverter generator can run most of the home appliances such as water pumps, fridges, electric stoves, bulbs, and many more.
What Are The Cons Of An Inverter Generator?
Well, the inverter generator is a bit costly and less powerful than a convention generator. It is not ideal for industrial purposes. Despite these little drawbacks, it is a safe and efficient alternative to generators.
Final Verdict
We try to give you a detailed answer on Can an inverter generator run a refrigerator.
Hopefully, our answer with tips and tricks will help you to get power back up in times of trouble or storms.
An inverter generator does not only help you to avoid fuel cost; it is also compact, solid, and safe to use than a generator.
An inverter generator is also powerful enough to give you a reliable power supply to make your leisure time lightening.
If you choose a high-power inverter generator, you can run refrigerators as well as RV vehicles, TV, and many more items safely. 
We also share tips to choose the right size inverter generator according to your needs. Follow the tips to find out the best inverter generator.