Do Rugs Make A Room Warmer?
We may earn affiliate fees for purchases using our links (at no additional cost to you).
The primary reason rugs are valued and purchased is for their aesthetic qualities.
They serve as a visual focal point, an anchor for the room's other decorative components. But do rugs make a room warmer?
Do Rugs Make A Room Warmer?
Yes, besides their aesthetic value, carpets are a reliable method of keeping a room toasty warm.
It works fairly fine in climates with severe and/or prolonged winters.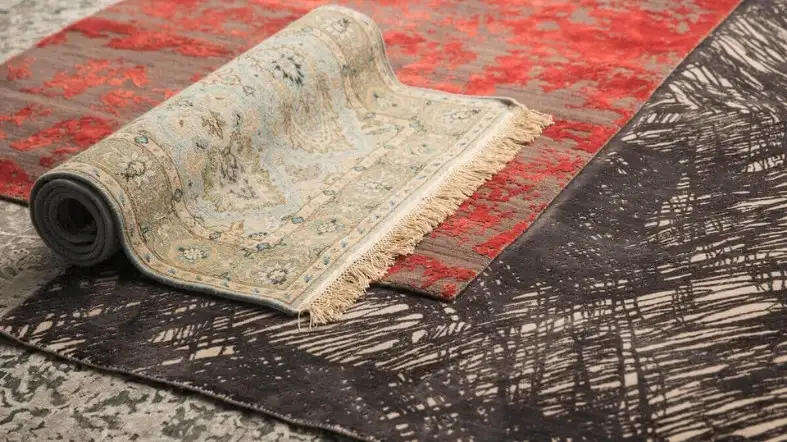 So, if your home's floor is perpetually chilly or you just prefer to have a little more warmth under your feet, you can always put down an area rug.
How Exactly Does A Carpet Work To Retain Heat?
Carpets have the property of being insulators. Yes, as simple as that – they are not a source of heat.
They do not allow heat to pass through them. They are not themselves generators of heat.
The Insulation Capability Is Inherent: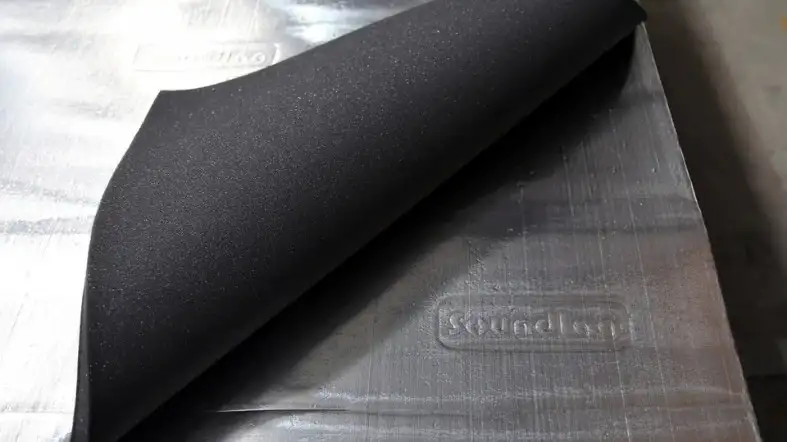 A carpet's warming effect is significantly more related to a particular area's ability to retain heat.
The ability to retain heat is proportionate to the carpet's insulating capabilities.
To simply understand this, let's consider the properties of any material like marble. They are good examples of conductors of heat.
They enable warmth to move freely inside their structures. 
Carpets have the opposite effect. So, it just traps the heat. This is how it makes you feel warmer. 
Rugs Have Low Thermal Conduction Value:
In terms of thermal conductivity, rug fibers have very low values. That's why it tends to work as a natural insulator.
Because carpets are made from millions of strands, their surfaces are far more intricate than those of flat objects. 
It Traps The Latent Heat: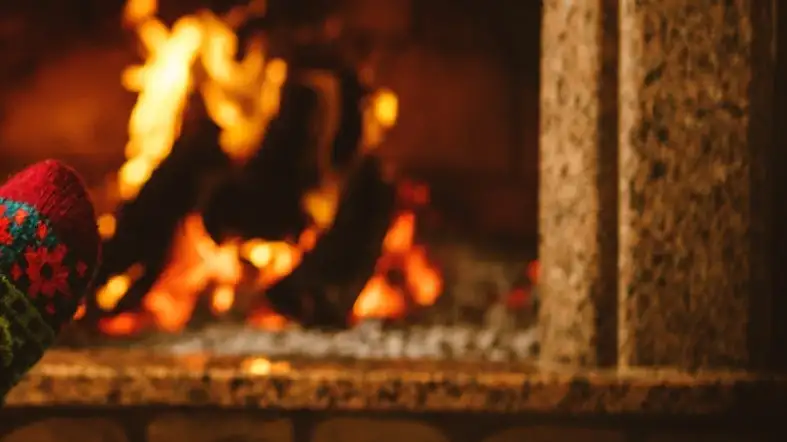 Because they are poor heat conductors, they prevent the flow of cold air. At the same time, prevents the loss of latent heat that already exists.
The Heat Retention Capability:
What we mean when we talk about something having "heat retention" is that it has the ability to keep its temperature constant without absorbing any additional heat. 
A rug with the highest amount of heat retention capability will keep the temperature warm for the longest period. The strands in rugs define their retention capability.
Rugs Don't Let The Heat Pass Through: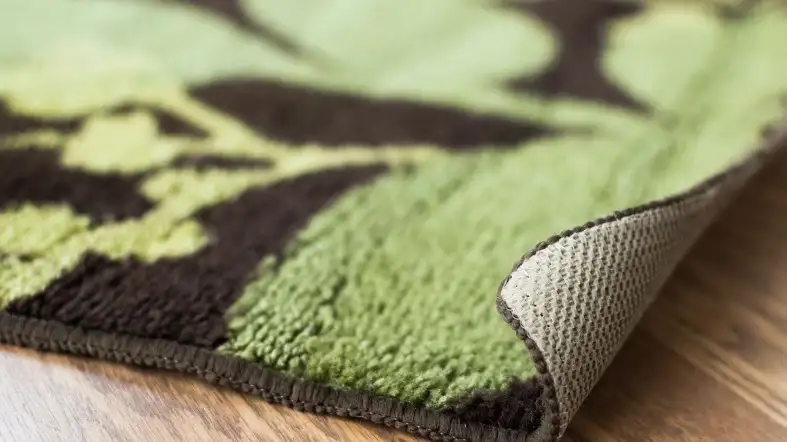 Let's consider another example to clarify it further. Consider the scenario in which you put your bare feet on a chilly marble floor.
The floor will be able to transfer (take in) the heat that is produced by your body.
The heat from your body continues to travel through the marble floor. Your body will begin to freeze as a consequence of such a transmission. 
However, if you were to use a rug as an insulator, your body heat wouldn't be lost.
As a result, your body temperature stays constant, keeping you toasty even without any external heat sources.
In other words, the rug will keep the body warm in the same way that a jacket or sweater does.
The Summary:
In exactly the same manner, a carpet may make a space feel cozier than it actually is.
Neither the chilliness of the floor beneath it nor the heat generated by your own body will be transferred through it in any way.
In simple and plain language, it acts as a wall between the temperature of the flooring and the temperature of the room.
In the same way, it is also a wall between the temperature of the floor and the temperature of your body.
So, this insulting barrier brings the temperature into equilibrium. Hence, the room where the carpet is installed will feel warmer than the other rooms in the house.
How To Maintain A Warm Temperature In A Room Using A Rug: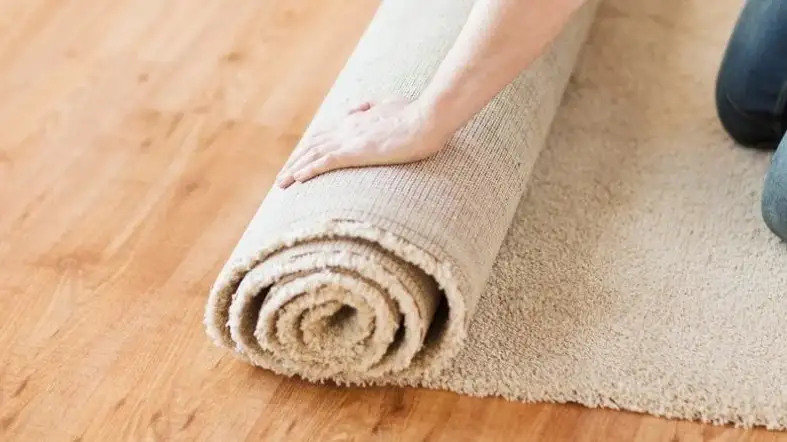 The rug is a highly effective insulating material. When you use it on the flooring, it can assist in keeping a room's temperature (warmth) stable.
But the question is how you can maximize on a rug. What are the tricks? 
The basis here is that a rug won't generate any heat. It will simply help keep the warmth that is already present.
That's the mystery of it. So, the rugs should have the utmost standard to keep the temperature warm.
That's why, while buying a rug, you will have to consider a few things.
Rug Selection:
Fabric and density should always be your primary concerns when buying a warm and cozy area rug. Thick rugs naturally offer superior insulation. 
The material also plays a role. For the optimum insulation effect, it should have a sufficient number of microscopic air spaces between the fibers.
Remember, the natural fiber carpets constructed with fluffy foam are durable and pleasant to walk on.
Wool rugs are renowned for their beauty and soft, sensuous feel underfoot.
But the trick is – if you're shopping for the most insulating rug possible, your best bet is a wool one. 
You can lower the temperature of the room, and close the heavy curtains. Then put down a wool rug, and you will feel a significant change.
Coverage Matters: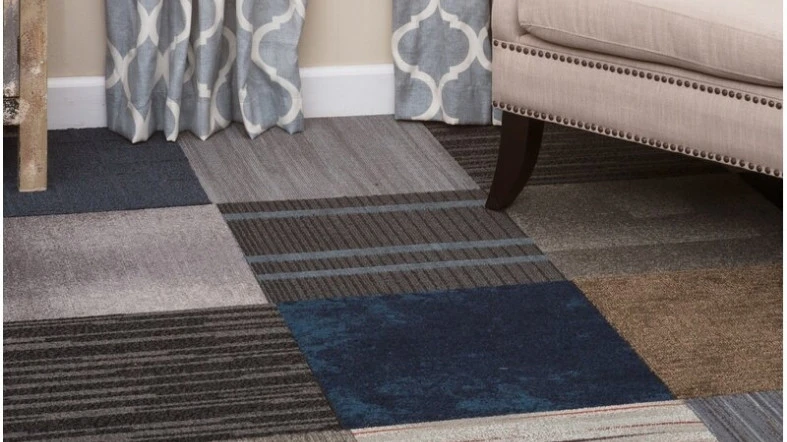 Uncarpeted flooring contributes to 15 to 20 percent of heat loss, according to the Carpet Institute.
The more the carpeted space, the less and less warmth the room loses. Consequently, you get more warmth.
Use the biggest area rug possible to regulate room temperature.
Place numerous smaller rugs along the main walkways throughout your home to keep your feet toasty.
Insulate Your Rug:
It's possible to get by with your current area rug if you don't have or want to spend money on a wool one.
A rug pad adds warmth and softness. So, this will be your simple way to feel warmer without much investment.
A rug with a non-skid backing has the added benefit of keeping the floor from sliding, creasing, or buckling while also keeping the space toasty underfoot.
Insulated rug pads are available in a wide range of materials and thicknesses, so it's important to do some comparison shopping before making a purchase.
Go for the thicker one. 
Choose A Heated Rug Mat:
Interestingly, a rug can serve as a supplementary heat source. Yes, that's absolutely right.
When you place a thermal or any heated rug mat under your rug, it will have the same insulating and warming properties as an electric blanket.
Some models also include built-in timers to turn off automatically after a certain amount of time in case of overheating.
Keep in mind that if you have a hardwood or vinyl floor, you will need a high-quality rug pad to protect it.
FAQs about do rugs make a room warmer:
How Much Difference Does A Rug Make In Temperature?
It may make a significant difference considering the factors discussed above. If the rug is big enough and the proper material is thick, you may even not need to use any other equipment to remain warm. 
Does Carpet Have An R-Value?
The R-value of a carpet is a measurement of its insulating properties. The R-Value is most strongly correlated with the type of padding used and the total carpet thickness.
Which Carpet Material Has The Highest R-Value?
The R-value of urethane-padded carpets is between 1.05 and 2.15, which is the maximum of all the padding options.
Final Words:
The final verdict is that rugs do make a room warmer. Selecting the appropriate area rug can be all that is required to successfully insulate the floor's surface.
Moreover, it is not wise to install additional insulation under the floor using wool rugs as a potential solution. It is not only impractical but also prohibitively expensive.
However, a rug on its own won't do much to significantly raise the room temperature. You'll need to take other weatherization measures as well.