The primary reason rugs are valued and purchased is for their aesthetic qualities.
They serve as a visual focal point, an anchor for the room's other decorative components. But do rugs make a room warmer?
Do Rugs Make A Room Warmer?
Yes, besides their aesthetic value, carpets are a reliable method of keeping a room toasty warm.
It works fairly fine in climates with severe and/or prolonged winters.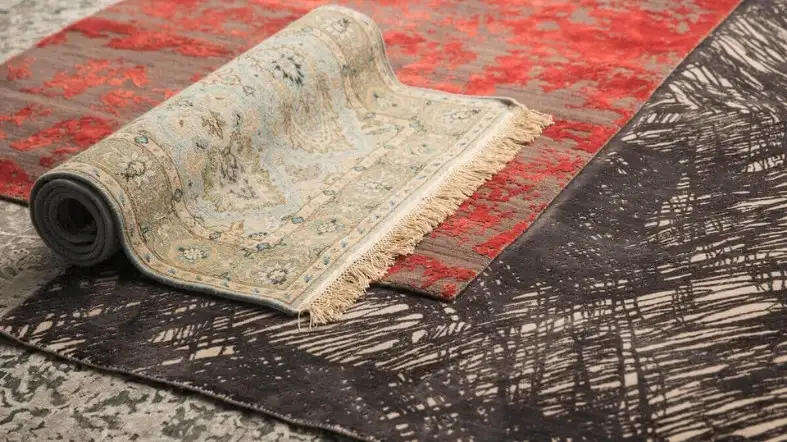 So, if your home's floor is perpetually chilly or you just prefer to have a little more warmth under your feet, you can always put down an area rug.
How Rugs Affect Room Temperature?
Rugs can affect room temperature by acting as an insulator, reducing heat loss through the floor and trapping warmth within a space.
Here are some considerations that explain how rugs can affect room temperature:
Insulation:
Rugs can help to insulate a room by preventing the loss of heat through the floor.
This is especially important in homes with hardwood or tile floors, which can feel cold and uncomfortable in the winter months.
Heat Retention:
Rugs can also help to trap heat within a room, which can make the space feel warmer and more comfortable.
This is because the fibers in the rug can absorb and retain heat, which can be released back into the room over time.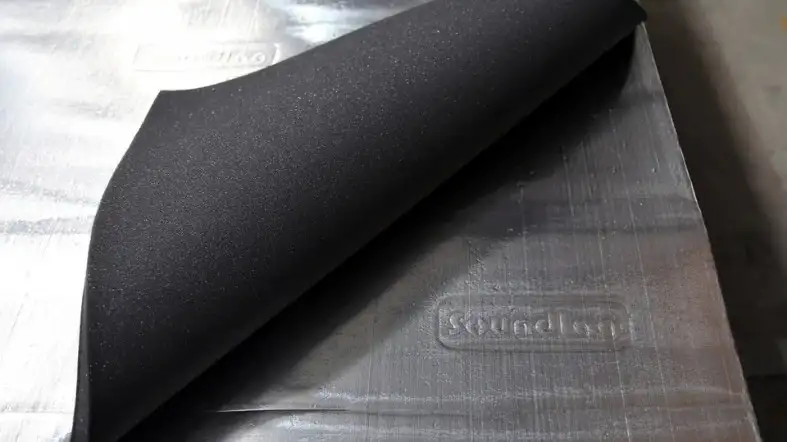 Material:
The type of rug and its materials can affect its ability to insulate and retain heat.
Thick, dense rugs made from wool or synthetic materials like nylon or polyester are often the best at trapping warmth.
Color:
The color of a rug can also play a role in how it affects room temperature.
Darker colors like black, navy, and burgundy tend to absorb and retain more heat, while lighter colors like white, cream and beige reflect heat.
Size:
The size of the rug can also affect how it impacts room temperature.
A larger rug can cover more floor space, which means more heat is trapped and less is lost through the floor.
Placement:
The placement of the rug in a room can also impact its ability to affect room temperature.
Placing a rug in a high traffic area, such as in front of a door, can help to prevent heat loss through the floor.
>> What size rug under dining room table?
Benefits of Rugs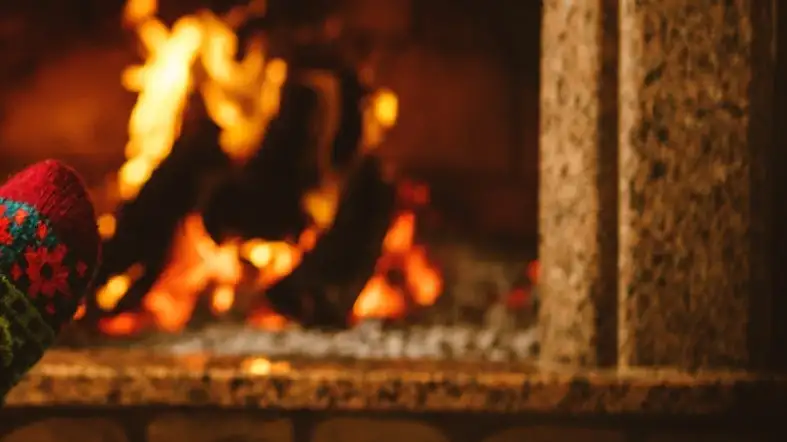 Rugs can provide numerous benefits during the winter season, especially when it comes to keeping a room warm and cozy.
Some of the benefits of using rugs in winter include:
Improved Insulation
Rugs can help to trap heat in a room, making it feel warmer.
The insulation provided by rugs can reduce energy costs by allowing for lower thermostat settings.
Increased Comfort and Coziness
Walking on a soft and warm rug can be more comfortable than on cold, hard floors.
Rugs can add a cozy and inviting atmosphere to a room, making it more enjoyable to spend time there.
Protection of Floors and Furniture
Rugs can protect hardwood or carpeted floors from moisture, salt, and other winter debris brought in from outside.
By protecting floors and reducing wear and tear, rugs can extend the lifespan of flooring and furniture.
Enhanced Style and Decor
Rugs come in a wide range of styles, colors, and patterns, allowing homeowners to choose a rug that complements their existing decor.
Rugs can also be used to add visual interest and depth to a room, making it more aesthetically appealing.
Types of Rugs for Warmth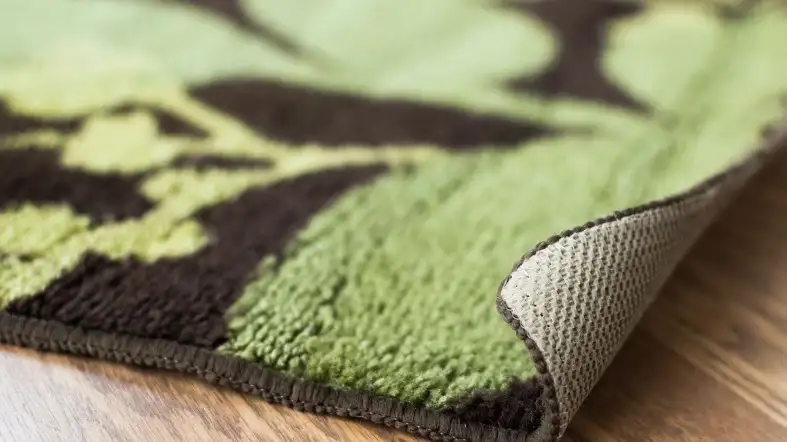 There are certain materials and features that can make a big difference in how well the rug insulates your space.
Here are some types of rugs to consider:
Wool rugs:
Wool is a natural insulator, making it an excellent choice for warmth. Wool rugs can be dense and plush, creating a cozy feel underfoot.
They are also durable and long-lasting.
Shag rugs:
Shag rugs have a deep pile that can trap heat and add insulation to a room.
They are especially comfortable to walk on and can create a luxurious, cozy atmosphere.
Faux fur rugs:
Faux fur rugs can mimic the look and feel of real fur but without ethical concerns.
They are soft and plush and can add both warmth and texture to a room.
Jute and sisal rugs:
Jute and sisal are natural fibers that are also good insulators. They have a unique texture and can add a rustic, natural feel to a room.
Layered rugs:
Layering rugs is a great way to add extra insulation to a room. Try layering a wool rug over a jute or sisal rug, or placing a shag rug on top of a flatweave rug.
Rugs with a non-slip backing:
The material of the rug itself, and the backing can also affect how well it insulates a room.
Look for rugs with a non-slip backing that can help keep cold air from seeping through the floor.
How to Use Rugs to Maximize Warmth?
Rugs are a great way to add warmth to a room, especially during the colder months.
They not only provide insulation but also add a cozy feel to a space. Here are some ways to use rugs to maximize warmth:
Layer rugs:
Layering rugs is a great way to add extra warmth to a room. You can layer a smaller, thicker rug on top of a larger, thinner rug to create a plush and cozy feel.
This is especially useful in spaces with hard floorings, such as wood or tile.
Choose the right material:
The material of the rug can also make a difference in how warm it feels.
Natural materials such as wool, cotton, and jute are great choices for adding warmth.
These materials have insulating properties and are often thicker than synthetic materials.
Use a rug pad:
A rug pad can help to add extra insulation and prevent cold air from seeping in from the floor.
A thick rug pad can also add cushioning and make the rug feel even plusher.
Cover high-traffic areas:
Placing rugs in high-traffic areas, such as hallways or entryways, can help to prevent cold air from seeping in from the floor.
This can help to keep the overall temperature of the room warmer.
Use rugs as wall hangings:
Hanging rugs on the wall not only adds a decorative touch but also adds an extra layer of insulation to the room.
This is especially useful in rooms that have thin walls or drafty windows.
How To Maintain A Warm Temperature when Using A Rug?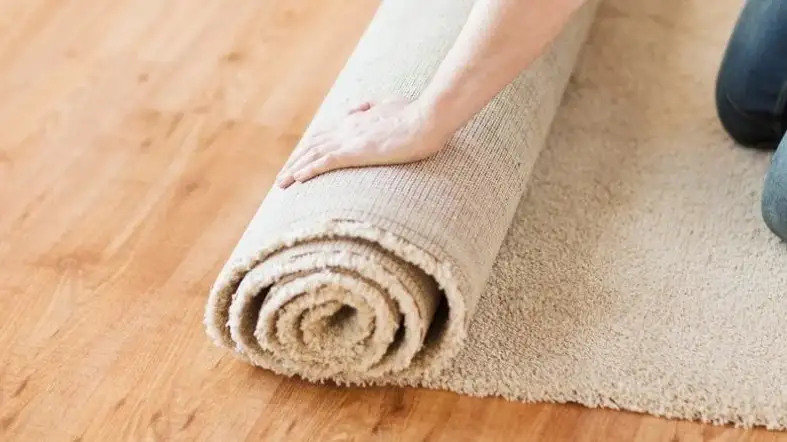 Rugs can effectively insulate a room and maintain its temperature, but they do not generate heat on their own.
To maximize a rug's effectiveness in keeping a room warm, it should be made of high-quality materials and used in conjunction with other insulation techniques.
That's why, while buying a rug, you will have to consider a few things.
Rug Selection:
Fabric and density should always be your primary concerns when buying a warm and cozy area rug. Thick rugs naturally offer superior insulation. 
The material also plays a role. For the optimum insulation effect, it should have a sufficient number of microscopic air spaces between the fibers.
Remember, the natural fiber carpets constructed with fluffy foam are durable and pleasant to walk on.
Wool rugs are renowned for their beauty and soft, sensuous feel underfoot.
But the trick is – if you're shopping for the most insulating rug possible, your best bet is a wool one. 
You can lower the temperature of the room, and close the heavy curtains. Then put down a wool rug, and you will feel a significant change.
Coverage Matters: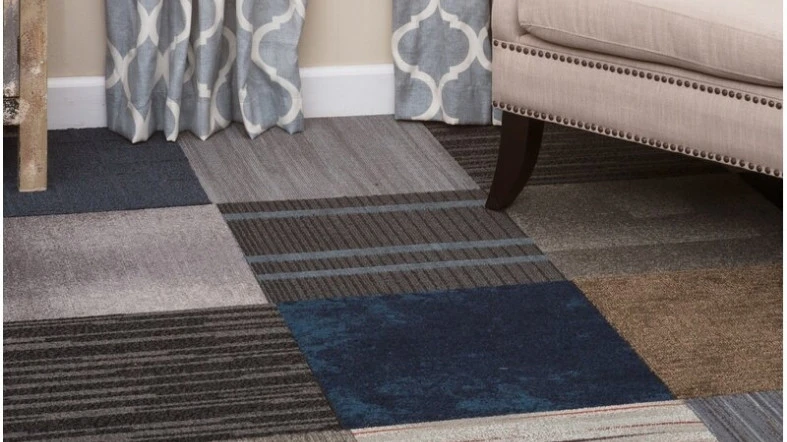 Uncarpeted flooring contributes to 15 to 20 percent of heat loss, according to the Carpet Institute.
The more the carpeted space, the less and less warmth the room loses. Consequently, you get more warmth.
Use the biggest area rug possible to regulate room temperature.
Place numerous smaller rugs along the main walkways throughout your home to keep your feet toasty.
Insulate Your Rug:
It's possible to get by with your current area rug if you don't have or want to spend money on a wool one.
A rug pad adds warmth and softness. So, this will be your simple way to feel warmer without much investment.
A rug with a non-skid backing has the added benefit of keeping the floor from sliding, creasing, or buckling while also keeping the space toasty underfoot.
Insulated rug pads are available in a wide range of materials and thicknesses, so it's important to do some comparison shopping before making a purchase.
Go for the thicker one. 
Choose A Heated Rug Mat:
Interestingly, a rug can serve as a supplementary heat source. Yes, that's absolutely right.
When you place a thermal or any heated rug mat under your rug, it will have the same insulating and warming properties as an electric blanket.
Some models also include built-in timers to turn off automatically after a certain amount of time in case of overheating.
Keep in mind that if you have a hardwood or vinyl floor, you will need a high-quality rug pad to protect it.
FAQs about do rugs make a room warmer:
How Much Difference Does A Rug Make In Temperature?
It may make a significant difference considering the factors discussed above.
If the rug is big enough and the proper material is thick, you may even not need to use any other equipment to remain warm. 
Does Carpet Have An R-Value?
The R-value of a carpet is a measurement of its insulating properties.
The R-Value is most strongly correlated with the type of padding used and the total carpet thickness.
Which Carpet Material Has The Highest R-Value?
The R-value of urethane-padded carpets is between 1.05 and 2.15, which is the maximum of all the padding options.
Final Words:
So, the rugs do make a room warmer. Selecting the appropriate area rug can be all that is required to successfully insulate the floor's surface.
It is not wise to install additional insulation under the floor using wool rugs as a potential solution. It is not only impractical but also prohibitively expensive.
A rug on its own won't do much to significantly raise the room temperature. You'll need to take other weatherization measures as well.