Are you tired of dealing with flickering lights in your house? Wondering why this frustrating issue keeps happening?
In this article, we'll delve into the mysterious world of flickering lights and unveil the common causes behind this annoying phenomenon.
No more enduring random flickers that leave you in the dark! Discover effective solutions together and get ready for a hassle-free illumination experience!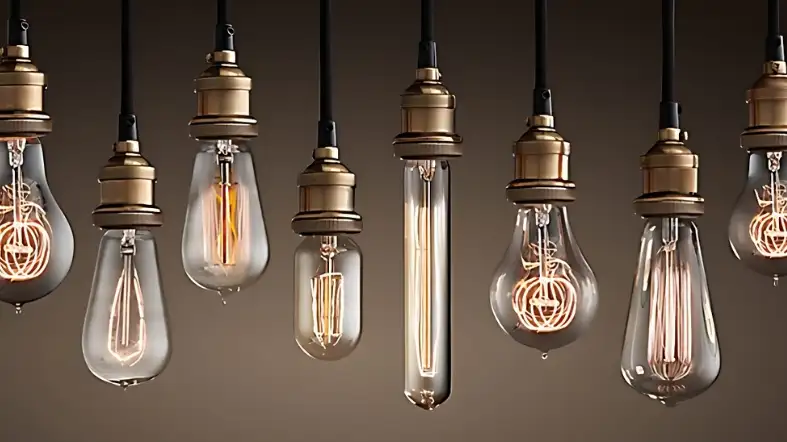 Common Causes of Random Light Flickering
Loose Bulb or Poor Connection
One possible culprit behind flickering lights is a loose bulb or poor connection. Over time, bulbs can become slightly loose in their sockets due to vibrations or frequent use. 
When the bulb is not securely in place, it may intermittently lose contact with the electrical current, causing flickering. 
Faulty Light Switch
Another potential cause of flickering lights is a faulty light switch. Light switches can wear out or develop loose connections over time.
It leads to flickering when the switch is not in the optimal position. 
Voltage Fluctuations
Voltage fluctuations in your electrical system can also contribute to light flickering.
These fluctuations can be caused by factors such as large appliances turning on and off, power grid issues, or electrical wiring problems. 
Overloaded Circuit
An overloaded circuit occurs when you have too many devices or appliances drawing power from a single circuit. 
This excessive load can strain the electrical system and result in flickering lights as the circuit struggles to meet the demand. 
Dimmer Switch Compatibility
If you have dimmer switches installed in your home, it's crucial to ensure that the bulbs you use are compatible with the dimmer. 
Not all bulbs are designed to work with dimmer switches, and mismatched combinations can cause flickering. 
Look for bulbs specifically labeled as "dimmable" to ensure compatibility and a flicker-free experience.
Faulty Ballast or LED Driver
For fluorescent lights or LED fixtures, a faulty ballast or LED driver can cause flickering. 
These components regulate the electrical current and provide the necessary power for the lights to operate correctly.
A Problem Causing Light Flickering vs Normal Voltage Fluctuations
Observe the Frequency and Duration of Flickering
Pay close attention to how often and for how long the lights flicker. Occasional and brief flickers that last for a few seconds are often a result of normal voltage fluctuations. 
These fluctuations occur when large appliances or machinery turn on or off, causing temporary strains on the power supply. They are usually harmless and nothing to be overly concerned about.
Check for Consistency Across Multiple Light Fixtures
To identify whether the flickering is widespread or limited to a particular light fixture, observe the behavior across different areas of your house.
If multiple light fixtures experience simultaneous flickering, especially when appliances are in use, it's more likely due to normal voltage fluctuations. 
However, if the flickering is isolated to a single fixture, it could indicate an underlying problem specific to that area.
Assess the Age and Quality of Light Bulbs
The condition of your light bulbs can also provide clues about the nature of the flickering. If you have old or low-quality bulbs, they may be more susceptible to flickering. 
Consider replacing them with high-quality bulbs of the appropriate wattage. If the flickering persists even after changing the bulbs, it may be an indication of an underlying issue.
Examine Other Electrical Appliances
Take note of whether other electrical appliances in your home exhibit any unusual behavior along with the flickering lights. 
If you experience frequent power surges, tripped breakers, or buzzing sounds from outlets could suggest a more significant electrical problem. 
In such cases, it is advisable to consult a professional electrician to assess the situation thoroughly.
Potential Risks of Random Light Flickering
Electrical Fire Hazards
Flickering lights might seem harmless, but they can indicate electrical problems that pose fire risks.
Your home can burn if loose connections, damaged wiring, or overloaded circuits are left unattended. Regularly inspect your electrical system to identify and fix issues promptly.
Damage to Appliances and Electronics
Flickering lights can be caused by voltage fluctuations, which can damage your appliances.
High voltage spikes can damage sensitive devices, leading to costly repairs or replacements.
Installing surge protectors can safeguard your valuable gadgets from these voltage irregularities.
Reduced Energy Efficiency
Flickering lights not only wastes electricity but also impacts energy efficiency. When lights continuously flicker, energy consumption increases, causing unnecessary expenses.
Opt for LED bulbs with stable illumination to enhance energy efficiency and reduce utility bills.
The Strain on Eye Health
Persistent light flickering can strain your eyes, leading to discomfort, headaches, and eye fatigue.
Such visual disturbances can interfere with daily activities and negatively affect your overall well-being. Address flickering issues promptly to maintain a healthy visual environment.
Disrupted Sleep Patterns
Flickering lights can disrupt your sleep patterns, particularly in the bedroom. Inconsistent lighting can hinder melatonin production, making it challenging to fall asleep and stay asleep.
Creating a relaxing, flicker-free sleep environment is crucial for a good night's rest.
Impact on Home Security
Flickering lights can affect your home security system's performance.
The lack of reliable lighting may result in camera malfunctions and irregular motion sensor readings. Ensure your lighting is stable to support a robust security setup.
Increased Stress and Anxiety
Living with flickering lights can be stressful and anxiety-inducing. Uncertain lighting conditions can make you feel unsettled and on edge.
Your home will become more comfortable and relaxing if you address flickering lights' underlying causes.
Property Value Reduction
Persistent flickering lights can negatively impact your property's value. In the event of electrical issues, potential buyers may negotiate lower prices or lose interest.
Ensure your home's lighting is in top condition to maintain its value in the real estate market.
Disruption to Daily Activities
Whether you are working on your computer, reading, or cooking, flickering lights can disrupt your day. These distractions can affect productivity and overall enjoyment of everyday tasks.
Taking proactive measures to address flickering issues will create a smoother daily living experience.
How can I troubleshoot random light flickering in my house?
Step 1: Check the Bulbs
The first thing to do is inspect the bulbs in the affected areas. Make sure they are tightly screwed into their sockets.
Loose bulbs can cause intermittent connections and result in flickering. If you find any loose bulbs, turn off the light switch and carefully tighten them.
Step 2: Replace Bulbs
If tightening the bulbs doesn't resolve the issue, it's time to replace them. Old or worn-out bulbs may flicker or produce inconsistent lighting. 
Unscrew the problematic bulb and replace it with a new one of the same wattage and type. Remember, safety first! Make sure the power is off before removing or installing any bulbs.
Step 3: Check the Light Switch
Next, let's examine the light switch associated with the flickering lights. Sometimes, faulty switches can cause flickering issues.
Toggle the switch on and off a few times to see if that makes a difference. If the flickering persists, consider replacing the switch with a new one. 
Step 4: Inspect the Wiring
If the flickering continues despite your efforts with the bulbs and switch, it's time to delve deeper into the wiring.
Faulty wiring can lead to inconsistent electrical flow, resulting in flickering lights. 
It's important to remember that dealing with wiring can be dangerous and should be left to professionals. 
Step 5: Consider Voltage Fluctuations
Sometimes, voltage fluctuations in your electrical system can cause lights to flicker.
This can happen when large appliances or machinery turn on or off, causing a temporary strain on the power supply. 
If you notice flickering lights in conjunction with specific appliances operating, it's worth investigating further.
Consult an electrician to evaluate your electrical system and recommend any necessary adjustments or installations, such as voltage regulators or stabilizers.
Maintaining a Stable Electrical System: Tips and Best Practices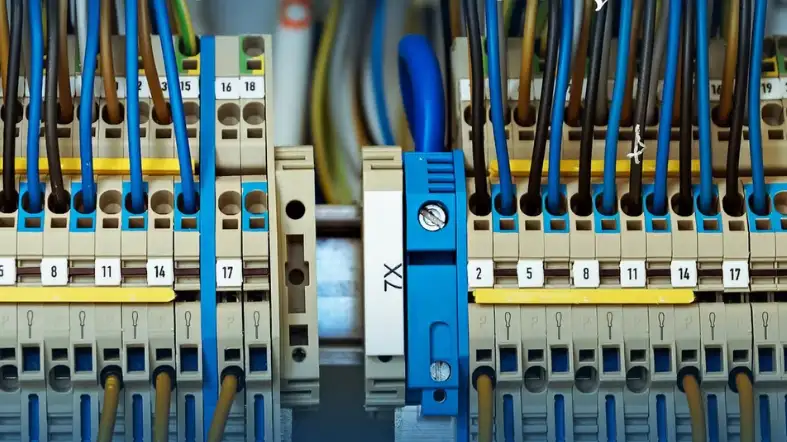 Schedule Regular Electrical Inspections
It's crucial to have your electrical system inspected by a qualified electrician at regular intervals. 
A professional inspection can identify potential problems before they escalate, ensuring the safety and efficiency of your electrical system. 
During the inspection, the electrician will examine wiring, outlets, switches, and other components to detect any signs of wear, damage, or outdated equipment.
Avoid Overloading Electrical Circuits:
Overloading electrical circuits can lead to overheating and cause power outages or even fires. Be mindful of the number of appliances and devices you plug into a single circuit. 
Spread them out among different outlets and circuits to distribute the electrical load evenly. 
If you frequently experience tripped circuit breakers or flickering lights, it may be a sign of overloaded circuits.
Use Surge Protectors
Protect your electronic devices from power surges by using surge protectors. 
Surge protectors are designed to absorb excess voltage and prevent it from damaging your valuable appliances and electronics. 
Install surge protectors in areas where you have multiple devices plugged in, such as entertainment centers and home offices. 
Remember to replace surge protectors if they are damaged or have reached their expiration date.
Be Mindful of Extension Cords
Extension cords are convenient, but using them improperly can pose risks. Avoid using extension cords as a permanent solution and refrain from daisy-chaining multiple cords together. 
If you find yourself relying heavily on extension cords, it may be time to consider installing additional outlets where needed. 
Keep Water Away from Electrical Devices
Water and electricity do not mix well, so it's crucial to keep them apart. 
Ensure that electrical appliances, outlets, and switches are kept away from water sources, such as sinks, bathtubs, and wet surfaces. 
In areas prone to moisture, such as bathrooms and kitchens, install ground fault circuit interrupters (GFCIs). 
These devices detect electrical imbalances and provide protection against electrical shock.
Replace Damaged Cords and Outlets
Inspect cords and outlets regularly for any signs of damage, such as fraying, exposed wires, or loose connections. 
Damaged cords and outlets can be hazardous and should be replaced immediately. 
Avoid using electrical devices with damaged cords.
Contact a professional electrician to replace faulty outlets to ensure proper functioning and safety.
Educate Your Family on Electrical Safety
Ensure that everyone in your household, including children, is educated about electrical safety. 
Teach them never to touch electrical outlets with wet hands, not to insert objects into outlets, and to be cautious around electrical devices. 
FAQs on Lights Flickering In House Randomly
What Should I Do If The Lights In My House Flicker Constantly?
If lights flicker constantly, try tightening bulbs and checking light switches.
If the issue persists, it could be a sign of faulty wiring or electrical problems. 
It's recommended to consult a professional electrician for a thorough inspection and necessary repairs.
Can Old Or Low-Quality Light Bulbs Cause Flickering?
Yes, old or low-quality light bulbs can be more prone to flickering.
Consider replacing them with high-quality bulbs of the appropriate wattage to minimize flickering issues.
Can Overloaded Circuits Cause Lights To Flicker?
Yes, overloaded circuits can lead to lights flickering.
Avoid plugging too many appliances into a single circuit and spread them out among different outlets to distribute the electrical load evenly.
Are Power Surges Responsible For Light Flickering?
Power surges can cause lights to flicker. Using surge protectors can help absorb excess voltage and protect your electrical devices from damage during such surges.
Is It Dangerous If Lights Flicker In My House?
While occasional flickering may not be dangerous, persistent or severe flickering can indicate underlying electrical issues.
It's important to have a professional electrician assess and address the problem.
Conclusion
Illuminate your way to a flicker-free home. Following the troubleshooting steps outlined in this guide can regain stability in your electrical system. 
From checking and tightening bulbs to consulting a professional electrician for deeper issues, you have the power to eliminate random light flickering.
Take control and enjoy a well-lit, uninterrupted ambiance in your house.