What Size Air Conditioner For 1400 Square Feet?
We may earn affiliate fees for purchases using our links (at no additional cost to you).
Often we randomly choose air conditioner size without thinking anything. As a result, the air conditioner fails to meet your cooling needs.
The cooling performance of an AC is vastly dependent on size. So what size air conditioner for 1400 Square feet?
Let's dive into the article to pick the ideal size of an air conditioner according to your room's needs.
What size air conditioner for 1400 Square feet?
To buy the right size air conditioner for a 1400-square feet room you need to calculate the size or check the HVAC size charts.
Normally a 1400- square feet room needs a 2 Tons AC.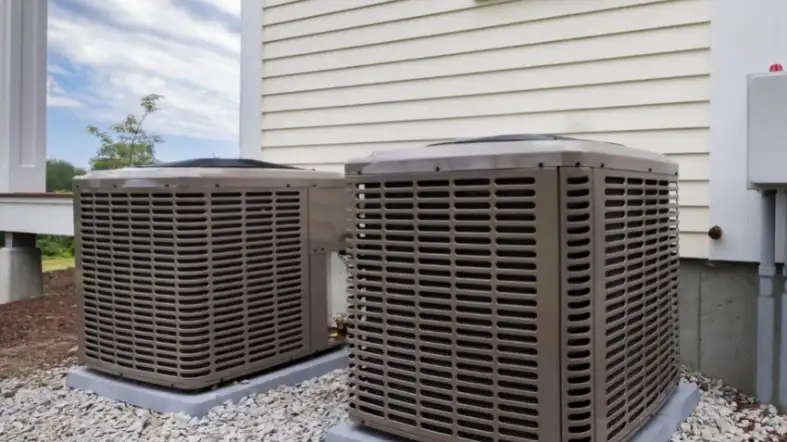 How to calculate the Air conditioner size
When you buy an oversize AC compared to your room's size then it will constantly turn on and off.
As a result, the indoor temperature will quickly get down, and turn off the ac.
This cycle will repeat throughout the day and have a high risk of wear and tear on your expensive machine.
On the other hand, purchasing too small an air conditioner fails to cool properly. In that case, your air conditioner is constantly on but fails to cool perfectly.
So size is highly essential.
The first and key factor when choosing an air conditioner is the size. Let's know how to calculate air conditioner size.
>> What Size Air Conditioner For A 14×70 Mobile Home?
Tricks 1: Manual calculation
The most used and effective method to calculate air conditioner size is manual calculation.
It gives you the most precise measurements. Here you need to consider the below factors:
Square footage of your house
Calculate the total square footage of your room.
Climate
If you live in warm climate areas that require running AC units more than the summer months. So your regions are having warm climates a better SEER rating is a must.
Ductwork
Central ac required duct to distribute air evenly. But ducks can cause air leakages.
So if you choose a central air conditioner increases the size by 10% more than the HVAC chart.
Sunlight density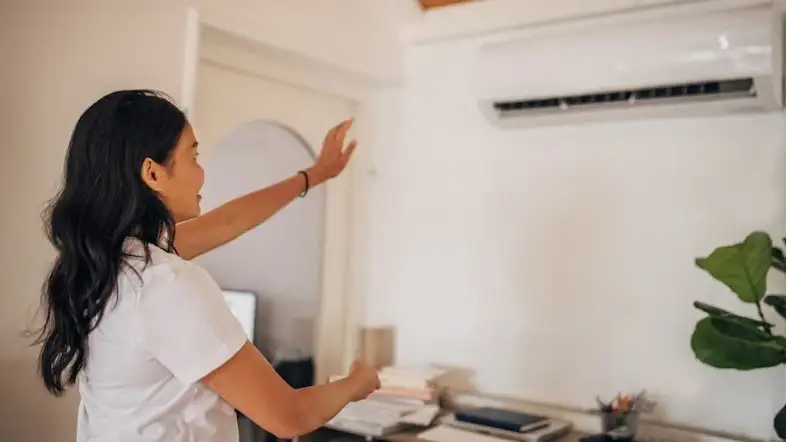 Do you have a room that gets too much sunlight in the afternoon?  Extreme sunlight makes your room very hot compared to normal sunlight or a shaded room.
If the rooms are shaded and get sunlight hardly needs less power to cool the room.
But for direct sunlight entering the room, you need to increase the required cooling size by 10%.
Also, you can decrease the required capacity by 10% for a shaded room. For example, a 1500 square feet room required 24000 BTUs per hour.
If your room is extremely shaded you can go for a 20000 BTU air conditioner. So the sunlight is also playing a big factor when deciding on AC size.
>> What Size AC Unit For 3000 Square Feet?
Windows
Windows are a way of energy loss in a house. Especially single-pane windows lose more energy than double pane. 
But if you have energy-efficient windows such as triple pane or film-coated you required less power AC than the recommended size. 
Otherwise, you need to extend the size to get better capacity.
Insulation system
Some houses offer a great insulated system whereas some are badly insulated. So a house that's size is 150sq. feet generally need a 5000BTU unit. 
But if the insulation is poor it needs to increase the unit to 8000-9000BTU to get the best cooling result. The insulation system significantly affects the air conditioner size.
>> What Size AC Unit For 2000 Square Feet?
Number of family members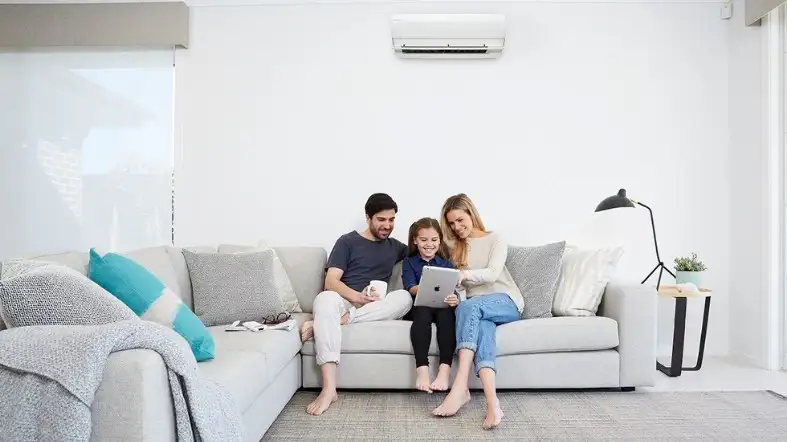 The people living in the particular room where you want to install the ac are also important.
Every human release 600BTU of heat energy that your Air Conditioner needs to handle. 
So if you have 4-5 members who live in one room requires a more powerful ac. The capacity table is based on two-person max.
If your member is more than you need to increase the required sizes. For example, we arrange a family party in our living room. So gathering is common in the living room.
When you buy ac for living space you should increase the HVAC recommended size a bit to get sufficient cooling power.
Number Of Heat-Generating Applications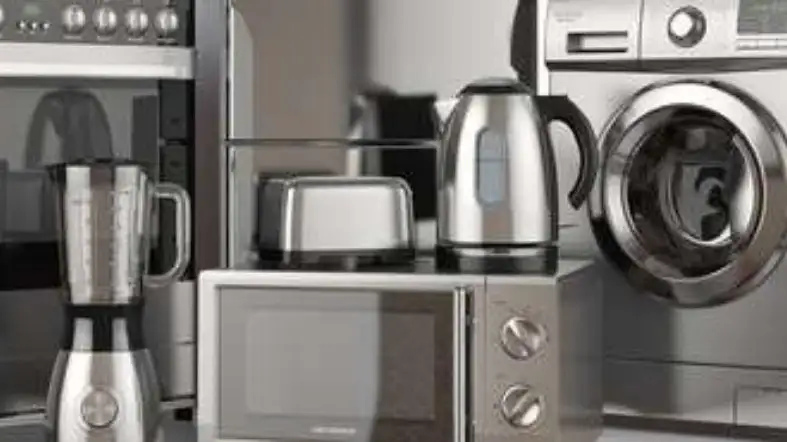 A normal appliance such as a light, TV, or laptop won't affect the air conditioner size. But the appliances that emit extreme heat can affect the size.
So if you have a microwave or other heat-generating device you can increase the required capacity.
Well, if you find it a bit longer you can take help from an energy audit company. They give free service to calculate your HVAC size.
Even you can hire an energy auditor or dealer to do this calculation. The manual calculation result indicates the exact amount of cooling needed for your home.
Tricks 2: Measure square footage
You can calculate the total square footage of the house. Here we are attaching a recommended air conditioner size guide according to your home sizes.
| Square Footage Of The House | BTUs Needed | AC Unit |
| --- | --- | --- |
| 450-550 | 12000 | 1 ton |
| 550-700 | 14000 | 1.5 tons |
| 700-1000 | 18000 | 1.5 tons |
| 1000-1200 | 21000 | 2 tons |
| 1200-1400 | 23000 | 2 tons |
| 1400-1500 | 24000 | 2 tons |
| 1500-2000 | 30000 | 2.5 tons |
| 2000-2500 | 34000 | 3 tons |
HVAC size chart can give you the best idea about your AC size according to your home needs.  
You can apply any method to find out your air conditioner size. Once you got the result you are ready for shopping.
How To Choose The Best Air Conditioner For 1400 Sq Ft?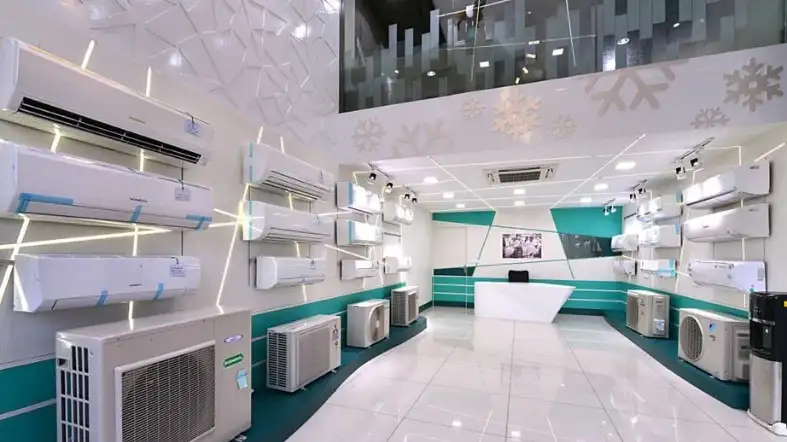 As you are measuring the required size now you need to fix your ac unit. If your BTU size doesn't exactly match with the AC you can go for a bigger option. 
Suppose your home need 25000 BTUs for cooling perfectly. But the dealer has air conditioners that offer 24000BTU or 30000BTUs.
It is ideal to choose 30000BTUs to avoid discomfort or poor coverage.
You can buy an air conditioner with a bit of extra power. It assures you to handle extra pressure on extremely high heat.
Too small units can disappoint you on the hottest days.
Despite the size, you should also consider the below factors to buy the best value air conditioner.
Air Conditioner Types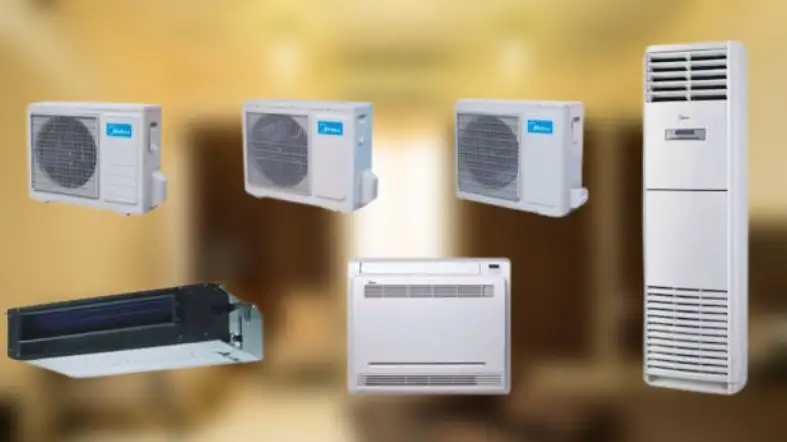 In the market, you will find three types of air conditioners that cool your home in a similar system. The most common type of AC we used is a split system.
This type of AC comes with indoor and outdoor units that work together to cool down your room. It also balances humidity levels.
If you choose split system ac also check its energy efficiency level, noise level, and cost to find the best one.
A ductless air conditioner is another popular type of ac that comes with an outdoor unit.
It connects one or more indoor units that are designed to cool a single room. The ductless air conditioner is ideal for homes. 
You can maintain the different temperatures in different rooms with this ac. So if you want to make one room cooler or warmer than another it is the best option.
You can also try a package air conditioner system. It consists of a single outdoor unit with all mechanical parts.
This package utilizes your home's ductwork and cools down the house.
Estimate the SIZE
Follow the above-mentioned methods to calculate the required sizes.
Check SEER ratings
The SEER rating is telling you about the energy efficiency level of your air conditioner. We use AC 24/7 so it can raise the electricity bill.
If you buy an energy-efficient AC that consumes less energy.
The higher SEER rating means the device is more energy efficient.  Some model also comes with energy star certification.
So before buying any particular model don't forget to check the SEER rating.
Bottom Line
It is important to understand what size of air conditioner is for 1400 square feet.
This sample size calculation will ensure the maximum cooling performance of your air conditioner.
To get an accurate and efficient size you can try HVAC professionals' help. However, you can also do your own calculation to find the right size air conditioner.
Or simply compare your room's size with the HVAC chart to buy the best performing air conditioner.
Investing in the right size air conditioner can improve the home's comfort and cooling time.