Air conditioning is the most important aspect of a mobile home to keep moisture and hot temperatures within range.
Having the right size air conditioning and suitable AC units may be crucial in keeping your home cool, especially during the hot warm months. 
This article will help you in determining which size air conditioner is ideal for a 14×70 mobile home. 
What Size Air Conditioner For A 14×70 Mobile Home?
For a 14×70 mobile home, you will need an air conditioner with a cooling capacity of approximately 14,000 to 18,000 BTUs to effectively cool the space.
Here some sizes of AC units are listed for a 14×70 Mobile house. 
| Sizes Of AC | BTU |
| --- | --- |
| Small | 12,000 BTU |
| Ideal | 18,000 BTU |
| Large | 21,000 BTU |
How To Determine The Size Of An AC Unit For A 14×70 Mobile Home?
When it comes to choosing the right size air conditioner for your 14×70 mobile home, there are several factors to consider.
Measure the square footage:
Measure the length and width of your mobile home to calculate the square footage.
For a 14×70 mobile home, the square footage would be 980 square feet (14 feet x 70 feet = 980 square feet).
Consider insulation and climate:
Take into account the level of insulation in your mobile home and the climate in your area.
If your mobile home has poor insulation or is located in a hot climate, you may need a larger AC unit to compensate for the extra heat load.
Determine BTU requirements:
As a general rule of thumb, you will need an air conditioner with approximately 14,000 to 18,000 BTUs of cooling capacity for a 14×70 mobile home.
This can vary depending on factors such as insulation, climate, and window placement.
Consult with an HVAC professional:
It's always a good idea to consult with an HVAC professional to accurately determine the appropriate size of AC unit for your mobile home.
They can assess your specific needs, take into account any unique factors, and recommend a unit that will provide optimal performance and energy efficiency.
Avoid oversized or undersized units:
It's important to avoid selecting an AC unit that is too large or too small for your mobile home.
An oversized unit may cycle on and off frequently, resulting in increased wear and tear on the unit, while an undersized unit may struggle to cool your mobile home effectively, leading to discomfort and higher energy usage.
Which Type Of Air Conditioner Do I Need For A 14×70 Mobile Home?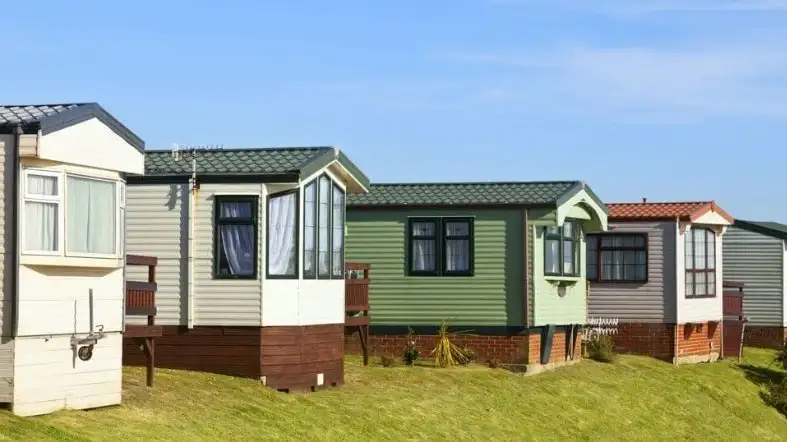 One of the most essential in mobile homes, where space is sometimes restricted, various types of air conditioners could easily chill the entire house.
Package Air Conditioner
One of the most popular air conditioners for mobile homes is this one.
The package air conditioner is a larger version of the window air conditioner with more cooling and heating capability than conventional AC units. 
The package conditioner is made up of two huge ducts that serve as a return and supply for the unit.
Another significant benefit is that this air conditioner does not require any internal space; It's also highly cost-effective and simple to maintain.
Ductless Air Conditioner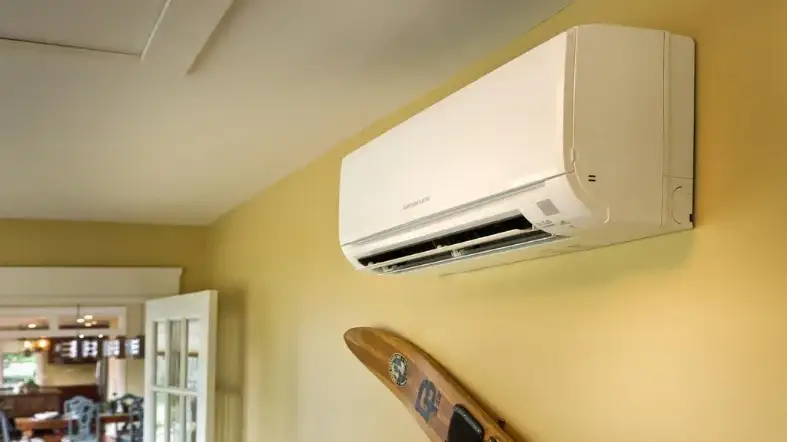 This type of air conditioner is also known as a mini-split as it comprises one condenser and numerous tiny air handlers that may be positioned within your home.
The idea is to hang them on the walls of different rooms to uniformly disperse air or heat.
This air conditioner is ideal since it is quiet, requires no ductwork, can be controlled with a portable remote, and can be simply placed inside a mobile home.
They are costly too.
Window Air Conditioner 
This air conditioner is often known as the wall stirrer since it is one of the simplest and most affordable solutions for a mobile home.
Because a window air conditioner does not have to fulfill energy efficiency regulations or even offer heat, it is less expensive.
They may also be fairly noisy, therefore they are best used in a confined place for a short amount of time. 
Central Air Conditioner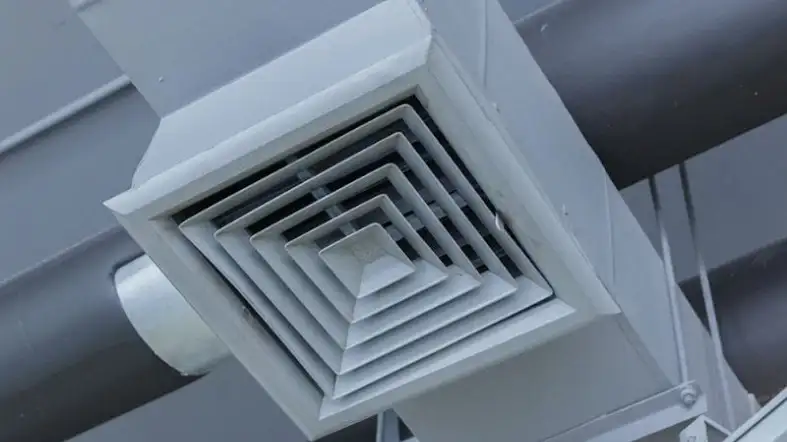 Central air conditioning is a popular and usually cost-effective option.
If you have a forced-air furnace, you can add a central air conditioning unit. 
This device collects heat from the inside of the house and transmits it to an outdoor unit, where it is discharged.
Your existing ducts are then used to circulate the cooled air throughout your home. 
How To Choose An Air Conditioner For A 14×70 Mobile Home?
When buying an air conditioner, there are many effects to think about.
Because the same size unit won't fit every mobile home exactly, there are other aspects to consider when choosing the best size AC unit.
Location Of The Mobile Home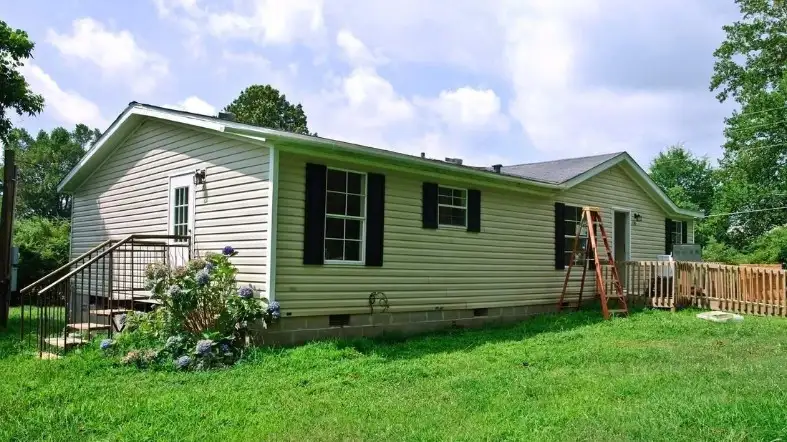 If you live in a warmer place, you will require a larger unit.
People who reside in cooler climates are less likely than those who live in warmer places to require a large air conditioning unit to keep their homes cool.
In places where the sun and heat are unavoidable, it is advisable to get top-of-the-line AC units to guarantee that the prefabricated home is properly cooled. 
Model Of The Mobile Home
If your constructed house already has ductwork, the size of the air conditioner you should choose will be affected.
If your mobile home lacks ductwork, you may install it to operate with whichever air conditioning unit you choose.
The Age of the Mobile Home
If you have an older mobile home, you will most likely require a bigger air conditioner to keep it cool.
Because older mobile homes allow more cold air to escape and warm air to enter, a more powerful cooling unit can counteract this and keep the temperature at a comfortable level.
Old-aged mobile homes are less protected and have greater gaps between door frames, allowing air to leak in and out.
How Can I Maintain My AC Unit For A 14×70 Mobile Home?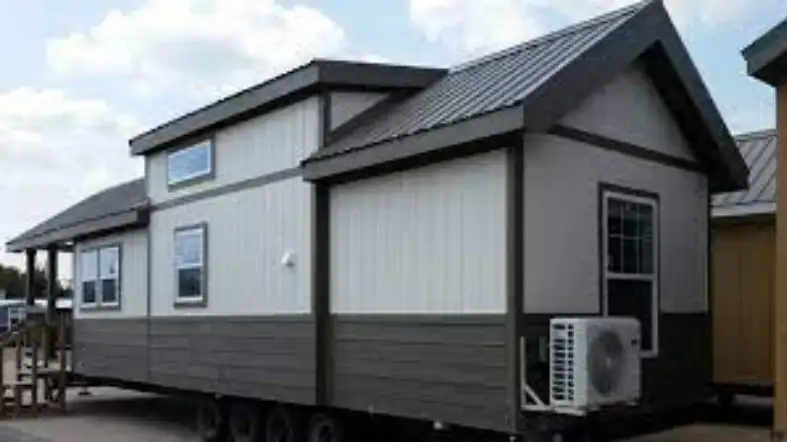 It's not simple to keep an air conditioner in good working order, but it's important to do so for your safety.
Here are some suggestions for good maintenance of your air conditioner. 
Change The Filter 
To keep an air conditioner running efficiently, just change the filter once a month.
Filters in air conditioners become dirty and clogged all the time, so picture how much dust gets caught in there.
Changing them regularly can not only save you money but will also prevent harm to your air conditioner.
Trim The Bushes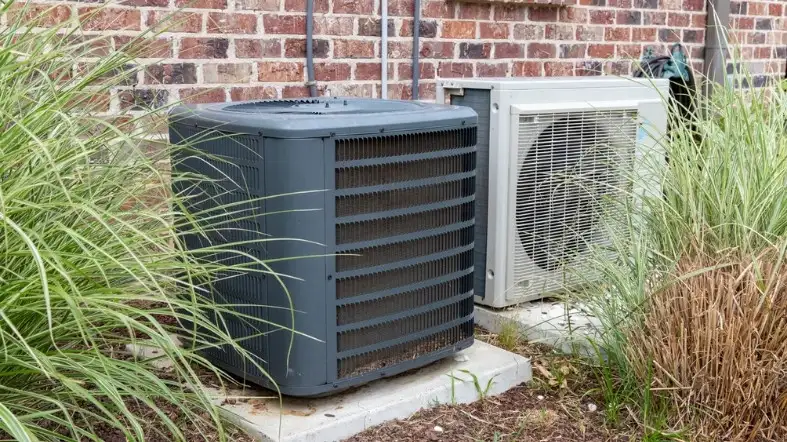 Trim the bushes surrounding your air conditioning unit. If there are plants near your air conditioner, make sure they are trimmed or relocated.
Leaves and tiny plant components might clog up the AC unit and cause it to malfunction. It will also encourage you to clean it more frequently.
Cleaning The Coils
Keep your air conditioner's coils clean. Clean the debris, trash, and dust from around your air conditioner regularly since they might cause it to stop operating properly.
Avoid using a power washer and instead, use a brush or a garden hose.
No Dryer Vent
Make sure there isn't a dryer vent near the air conditioner. You may experience issues if lint from the dryer is oriented toward the AC unit.
Lint can become caught within the device, preventing regular air passage.
Adjust The Thermostat
Check and make any necessary adjustments to the thermostat.
When you're in the house, make sure the air conditioner isn't overworking itself, since this can shorten its lifespan.
Simply set the thermostat to a higher temperature while you're gone; some air conditioning systems allow you to pre-program your thermostat so you don't have to worry about returning to an overheated home.
Check Everything
Check the doors, windows, ducting, and exposed places for leaks. You should do this to keep the cold air from leaving.
The more cold air that exits your home, the harder your air conditioner will have to work.
FAQs About The Right Size Air Conditioner For A 14×70 Mobile Home
How does an air conditioner work for a 14×70 mobile home? 
These systems use an inside evaporator unit to absorb heat and a second outdoor unit to release it outside.
This system is usually quite cost-effective, but it does require that your home have an existing interior heater, which many mobile homes already have.
Is An Air Conditioner Expensive For A 14×70 Mobile Home?
For a 14×70 mobile home, installing central air can be expensive. To install the system, you may need to obtain a permit from your city or county.
This price normally includes expert labor rates, so if you decide to do it yourself, you will undoubtedly save money.
The cost is also determined by the unit.
Can I repair the AC unit for a 14×70 mobile home?
Yes, you can repair your AC unit for a 14×70 mobile home. You should replace the start-up parts with a new starter kit when replacing a compressor.
Make sure your condenser has a delay timer installed. Clean both the a-coil and the condenser coil. 
The Final Thoughts
Choosing the correct size air conditioner for a 14×70 mobile home can make a huge difference.
As you can see, the size of the region has an impact on the AC's performance.
So make sure to pay attention and bring the correct size air conditioner for a 14×70 mobile home.