Are you looking for the perfect curling iron to give your shoulder-length hair the perfect style? You've come to the right place!
In this blog post, we'll explore the different sizes of curling irons available and the best ones for shoulder-length hair.
We'll also provide helpful tips on how to use your curling iron to achieve the perfect curls.
With this guide, you'll be sure to find the perfect curling iron for your shoulder length hair.
What Size Curling Iron For Shoulder Length Hair?
For shoulder-long or shoulder-length hair, we recommend a curling iron of 3/4-Inch to 1-inch long.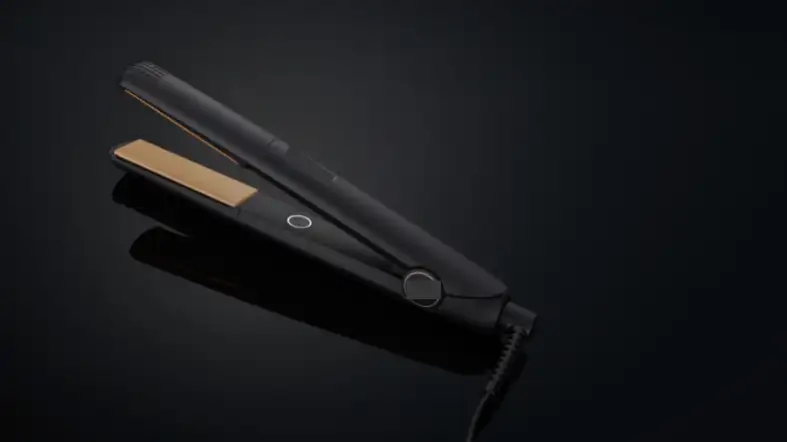 Although, one with 1.4-inch also does the job just efficiently. These irons will produce huge beachy waves as well as tight curls.
Different sizes of curling irons for shoulder-length hair:
| Category | Size | Characteristics |
| --- | --- | --- |
| Small | 3/4-Inch Curling Iron | vintage-style updos; super tight curls; corkscrew curls  |
| Medium (Ideal) | 1 Inch Curling Iron | Classic curl look; tighter curl look |
| Big (Ideal) | 1-1/4 Inches Curling Iron | Beautiful curl in straight hair; amazing loose curls; beachy waves |
The Ideal Size Of Curling Irons For Shoulder-Length Hair: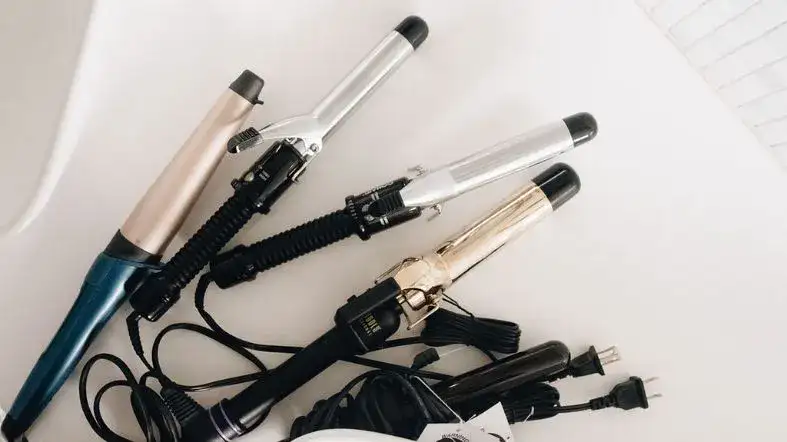 1 Inch Curling Iron:
This is a relatively common dimension for a curling iron to have.
Shoulder-length hair or hair that is medium-length or longer is ideal for curling with this particular size of curling iron.
Any curling iron with a diameter of one inch is perfect for achieving the classic curl appearance.
You may achieve a look of tighter curls by using this product, which is a terrific benefit.
Using a curling iron of this size, you can easily achieve a beachy wave effect.
The loose wave appearance may be achieved simply by pulling the curls out so that it doesn't become excessively bouncy.
>> What curling iron size for thick strands?
1 1/4 Inch Curling Iron: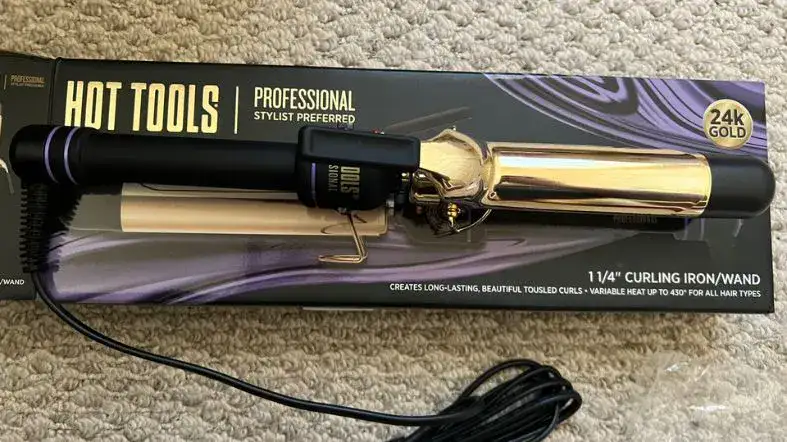 Curling irons of this size are among the most widely used sizes since they are neither excessively large nor excessively little.
It is effective on hair of any length, particularly long hair and hair that is only shoulder-length.
It gives straight hair a beautiful curl. But it also makes great loose curls, or "beachy waves," that everyone loves to have.
Put simply, this curling iron can do a lot of things. This size is the most versatile option out there.
>> What curling iron size for soft curls?
How To Choose The Ideal Size Curling Iron For Shoulder Length Hair?
Determine the barrel size:
According to most hairstylists, you have to choose barrel size based on curl tightness.
As mentioned earlier, the curling irons come in various barrel sizes. So, this is the first thing to decide. 
For a tight curl, you will need a smaller barrel size. On the other hand, for a loose curl, you will need a larger barrel.
Put simply, smaller barrels provide tighter curls, while larger barrels loosen curls. So, smaller barrels offer volume and curls to shorter hair.
For short hair, you need a 0.5-inch-1-inch barrel. For medium-length hair, 1 inch-1-1/4 inch is ideal, and for long hair, you will need a bigger barrel.
>> What curling wand size for beach waves?
Consider The Iron Material: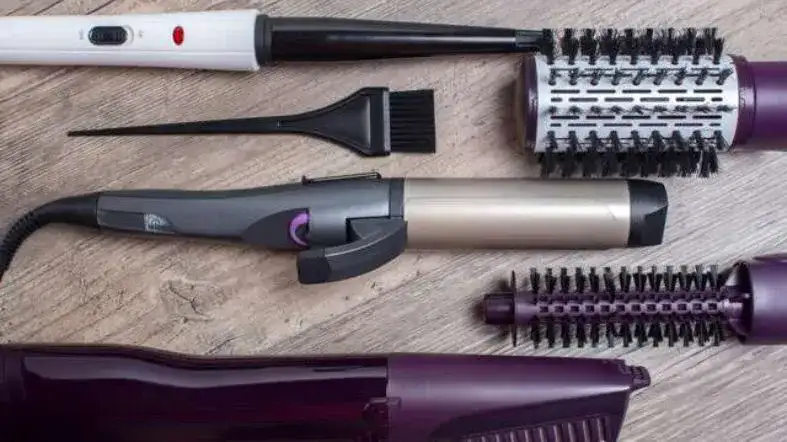 Exercise caution while choosing the materials used in their curling irons.
Metals that are too cheap won't hold their curl for a long time. Moreover, they can also harm your hair. 
A ceramic wand is our suggestion for this reason. The ceramic ones usually heat up fast and evenly, last a long time, and work well for most hair types. 
Tourmaline gives off negative ions and infrared rays that can penetrate hair with little damage.
A tourmaline iron adds a bit of steam to the hair as it curls. This makes the hair shine more.
The only problem is that they are usually expensive and not as long-lasting as ceramic ones.
Another option is titanium which heats up rapidly and evenly.
But some manufacturers cut corners and use high-tech material to cover cheap (and ineffectual) aluminum irons.
Your hair will be exposed to harmful heat if that coating chips over time.
>> What size curling wand for extra long hair?
Adjustable Heat Dial: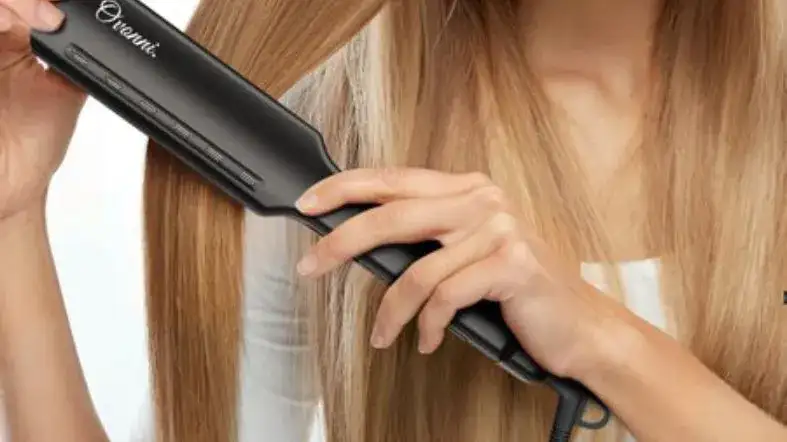 Don't buy a curling iron unless it has more than one basic heat setting. According to experts, an LCD, heat gauge with an adjustable dial is very handy.
You can set the temperature on the display either in Celsius or Fahrenheit.
This not only guarantees a precise temperature but also enables you to adjust the temperature to suit your hair type and prevent burns. 
Spend money on extras:
A variety of curling iron accessories can simplify your life and maybe priceless.
If you've forgotten to unplug your iron, an automatic shut-off option can give you some peace of mind that you would need badly.
If you have a spinning barrel, it's impossible to make a mistake when curling. So, it is worth the money and will prepare you for the red carpet faster than ever.
For a more relaxed, contemporary wave, seek a tool with a detachable clip.
Thus, it will enable you to use your iron as a conventional curling iron as well as a wand (clipless).
If possible, look for irons with replaceable barrels that will let you change the barrel whenever needed without buying a new iron.
Temperature guide for curling irons:
Here is a temperature guide for curling irons:
Fine or thin hair:
If you have fine or thin hair, you should use a lower temperature setting to prevent damage. A temperature between 250-300°F (121-149°C) is recommended.
Normal hair:
If your hair is of normal thickness, you can use a temperature between 300-375°F (149-191°C) to create curls.
Coarse or thick hair:
For coarse or thick hair, a higher temperature setting between 375-410°F (191-210°C) may be required to achieve the desired curl.
Heat protectant:
No matter what temperature setting you choose, it's important to use a heat protectant spray or cream to protect your hair from damage caused by the curling iron's heat.
Test the heat on a small section:
Before starting to curl your hair, test the heat on a small section of hair to ensure it's not too hot and won't damage your hair.
Adjust the temperature as needed:
If you find that your hair is not curling as desired, you can adjust the temperature setting accordingly.
Be careful not to increase the temperature too much, as this can damage your hair.
Be aware of your hair's condition:
If your hair is damaged, it's best to avoid using high heat settings on your curling iron.
In this case, it's better to use a lower heat setting and avoid causing further damage to your hair.
FAQs About What Size Curling Iron For Shoulder Length Hair:
What Size Curling Iron Should I Use For Short Hair?
If you have short hair, the perfect size curling iron for you would be 0.5 to 1 inch.
In fact, any barrel of 0.5-1 inch has been proven to be most efficient for short hair.
An entire section of hair can be wrapped around the iron easily. Overall, it will be easy to move the barrel all over the hair. 
What Size Barrel Is Best For Short Hair?
For short hair, a smaller barrel is always ideal. If you can operate it well, you chose a little larger barrel.
What Size Curling Iron Do I Need For Long Hair?
A 2-Inch Curling Iron is the most ideal option for anyone with long hair.
Yes, it is best for folks with long hair, as it mimics a blowout with a small bend at the end of the hair.
How Do I Know What Size Curling Iron I Need?
Here, you just have to follow the simple thumb rule. Always remember that for a tighter curl, you will need a smaller barrel size.
So, for a loose curl, you will need a larger barrel. The rest will depend on the hair size you possess.
So, for that part, follow the buying guide enumerated above. 
What Size Barrel Is Best For Beach Waves?
If you want any type of beach wave, then any curling hair will do the job.
But for a perfect and subtly defined beach wave, we recommend a 1-inch curling iron.
This will give you an amazing loose tousled wave on short hair. Alternatively, for long hair, it will give beach waves
Final words:
We all spend a lot of time taking care of our hair. At least, we want our hair to be in perfect health. In this case, having suitable curling hair is a must. 
Now, you know what size curling iron for shoulder length hair is perfect. So, decide wisely and don't just buy one, but rather buy the one that suits your need.