Using a pressure washer is one method for removing strip paint off outside surfaces such as wood, metal, concrete, and more.
Here a common question is, "what size pressure washer do I need to strip paint?"
The right size pressure washer ensures effective cleaning. So, size is a crucial factor to consider.
In this article, we will answer this question and help you to strip paint effectively.
What Size Pressure Washer Do I Need To Strip Paint?
For the majority of deck stripping operations, it is advisable to choose a hot water pressure washer within the range of 2,000 to 4,000 PSI.
If you are attempting to remove the most persistent paints from the surface of a hardwood deck, you should select the 3000 PSI pressure washer.
Tips on Choosing the right Pressure washer to strip paints
Check Nozzles
You will need to procure nozzles that are an appropriate fit for the pressure washer.
Nozzles will need to have the appropriate pressures and spray angles so that the paint may be removed.
This implies avoiding using zero-angle nozzles, as their use in the task at hand can potentially be hazardous.
When you need to determine the quantity for a particular task, the nozzles that come standard on a pressure washer are vital tools to have on hand.
A good many of these have pressure ratings that are color-coded from highest to lowest.
The spray pattern can be twisted and changed anywhere from zero to sixty degrees.
Choose one that has the appropriate angle, which will enable you to remove the paint in a quick and secure manner.
>> What size power washer for 2 story house?
Verify That It Is The Appropriate Size And Pressure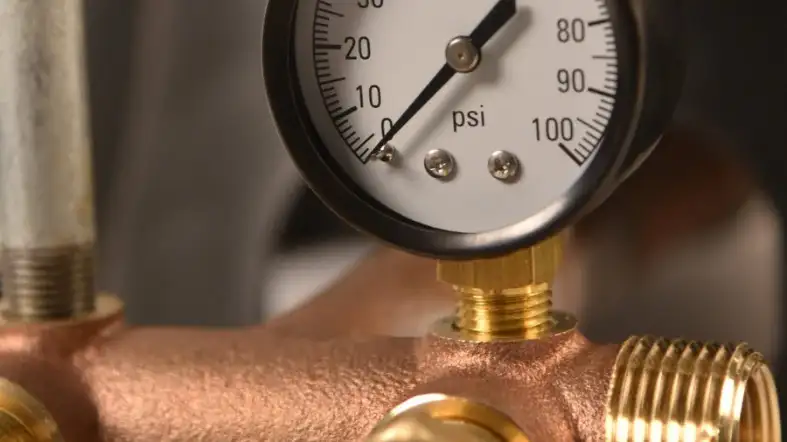 A do-it-yourself pressure washer, which is typically capable of producing a very low amount of pressure, will not be able to remove the paint as effectively as it should.
Removing paint demands a greater amount of pressure than merely removing dirt and other particles.
If the pressure is too high, the paint may flake off, and it may also damage the wood that is underlying the paint.
This indicates that you need to find a unit size that is optimal for your needs and generates around 3,000 pounds of pressure per square inch.
A pressure washer with 3,000 PSI is the perfect size for the majority of operations that are difficult.
You can also use a pressure washer with a capacity that runs from 1,200 PSI to 2,500 PSI if you have paint that is flaking or peeling on the surface or rust that has previously been removed from the surface but requires cleaning.
Anything less than that will not be able to remove the paint from the surface.
>> What pressure washer size do I need?
Determine the Type of Pump Being Used
There is a variety of pumps available for use in pressure washers designed for the removal of paint, and deciding which type to use is a crucial additional step.
Check Out The Most Famous Brand, Along With Some Reviews
When selecting the best pressure washer for decking, paint peeling, or cleaning, check out a variety of manufacturers, compare the characteristics of each, and carefully read customer reviews.
How to Strip Paints using a Pressure Washer?
Make sure the Area Is Clean.
When you have finished removing all of the items, the next step is to clean the deck.
Any dirt or debris that may be on the deck may strike your face or clothing, even if you believe the pressure washer is capable of accomplishing what you think it can.
Before using a pressure washer to remove the paint from the deck, you should first give it a thorough sweep and clean it thoroughly.
>> What length garden hose for pressure washer?
Remove The Old Paint With A Scraper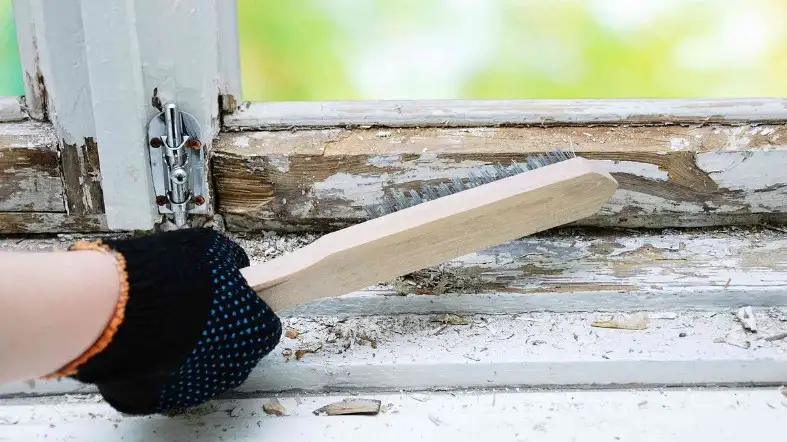 The next step is to scrape away the paint from the larger areas of the wall. To remove the old paint more easily, you might need to start by making your own paint stripper.
If you decide to go the route of purchasing a commercial product, you should make sure to get a detergent cleaner or a stripper that is formulated specifically for use on wood.
It will be much simpler to get rid of the old paint on the deck if you first scrape it off and then apply the paint stripper.
To effectively remove the paint from a distance of approximately three feet when utilizing a paint stripper, the pressure washer's setting can be adjusted to anywhere between 800 and 1,200 psi.
When operating the pressure washer, always make sure to use cold water for the best results.
You should only use warm or hot water for cleaning a large area that has been affected by a lot of stains, salt, mildew, pollen, moss, or weeds. Warm or hot water should be used for cleaning.
>> What size pressure washer is best for concrete?
Put away extras and let the topcoat dry
You will need to lower the pressure and then sweep away any remaining loose debris and marks left by the pressure washer.
After that step has been completed, you must wait until the deck is completely dry (for approximately forty-eight hours) before applying fresh paint or stain to a pressure-treated wood deck.
It is best to avoid painting the surface while it is still wet because the paint will not adhere to the surface as well.
This will result in an increased need to remove the paint and reapply it to your deck more frequently.
The wet condition of your decking area will make it hazardous to walk on.
Before allowing people to walk around, check that the deck and the stairs have completely dried out and that there is no bubbled-out paint on either surface.
FAQs about using right sized pressure Washer to strip paint
What Is The Standard Size Of Pressure Washer To Strip Paints?
Use pressure washers with between 1,200 and 2,000 psi to clean surfaces before painting, but don't expect them to take off much paint. 
Paint that is flaking or peeling off is easier to get off with machines that are stronger, starting at about 2,500 psi. 
For tougher jobs, you might want to use a 3,000-psi pressure washer, which has the power to break paint off the wood's surface.
Will A Pressure Washer With 2500 PSI Strip Paint?
The capability of a high-pressure washer with 1,200 to 2,000 PSI to remove dirt and grime from surfaces in preparation for the application of a new coat of paint, but not much of the previous coat of paint. 
When it comes to removing flaking paint or peeling paint, a washer with a PSI of 2,500 is the most effective tool.
Will A Pressure Washer With 3000 Strip Paint?
It is advisable to use a pressure washer with a psi of 2000 or more in order to remove old paint in an efficient manner. 
Even if you start at 2000 and maintain that pressure during the paint stripping process, you will not be able to successfully remove the paint since your psi needs to be set to somewhere near 3,000.
How Many PSI Is Required To Strip Car Paint?
When the paint on your car is cleaned using a pressure washer that has a pressure rating of 3000 PSI or greater, there is a good chance that the paint will get severely damaged.
You should lower the settings on your pressure washer if the pressure it produces is unusually high.
Will A Pressure Washer With 3500 PSI Remove Paint?
You will have an easier time removing flaking paint if you work with a pressure washer that has a capacity of 2,000 to 4,000 pounds per square inch (psi).
Final Thoughts
Now you know the answer to the question, "what size pressure washer do I need to strip paint?" It depends on what kind of paint you are trying to strip.
The only right-sized pressure washer is not enough. Take your nozzle and other equipment properly.
Maintain the method and safety precautions we have given above to avoid any undesirable accident.