What Size Heat Pump For 1600 Sq Ft?
We may earn affiliate fees for purchases using our links (at no additional cost to you).
Want to enjoy the most comfortable temperature in your living space in both winter and summer?
Don't know what size heat pump for 1600 sq ft? Generally, a 4-ton heat pump is preferable for a 1600 sq ft area. 
But choosing the right size heat pump for a certain space involves some considerations and calculations.
Keep reading on to learn how to measure the right size heat pump by following the two most effective methods as well as other considerations to enjoy the most efficient performance.
What Size Heat Pump For 1600 Sq Ft
Generally, a 4-ton heat pump is good enough to heat and cool your 1600 square foot area.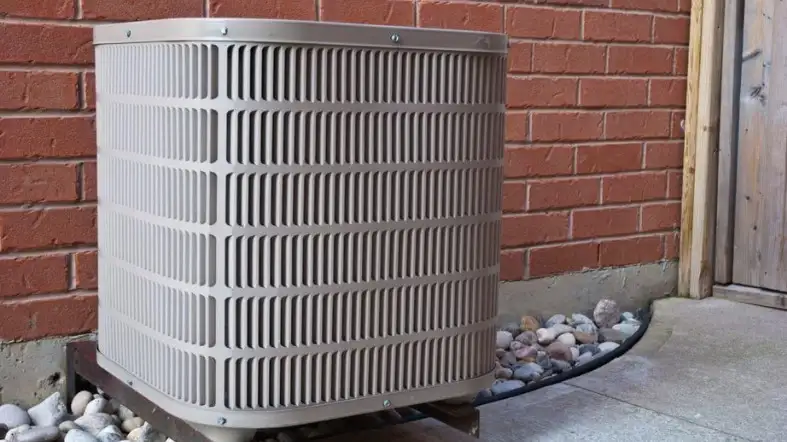 This sized pump will ensure efficient running, prevent short cycles or overheating, and save on the utility bill.
How To Determine Heat Pump Sizes
You can follow these two methods to calculate the right size heat pump for 1600 sq ft or any other spaces:
Manual J Method
Contractors and HVAC designers mostly use the Manual J calculation to determine the right size heat pump for a building they work on.
The following are the steps of the Manual J calculation.
Measure The Building's Square Footage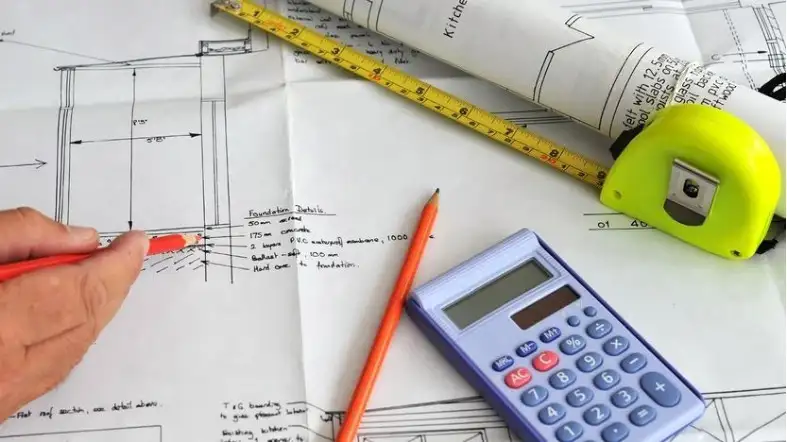 Start with measuring where you need a heat pump. You can skip this step since you are looking for a heat pump for a 1600 sq ft area.
Otherwise, you may need to collect a blueprint of the building to find the information. 
You can also measure every room of the building separately and make a total sum.
In this case, you have to deduct the unnecessary areas like the basement or heritage where you don't want to use a heat pump.
Examine The Structure's Insulation
Inspect the type of insulation used in your building. Again, check the construction plans to know what type of insulation material is used in the floors, walls, or ceilings. 
Apart from that, you should also consider the size and placement of the windows, air tightness, and sun exposure to determine the effectiveness of the insulation of your building.
Another factor that affects the heat pump system is the number of people living in the targeted area.
Consider How Spaces Are Utilized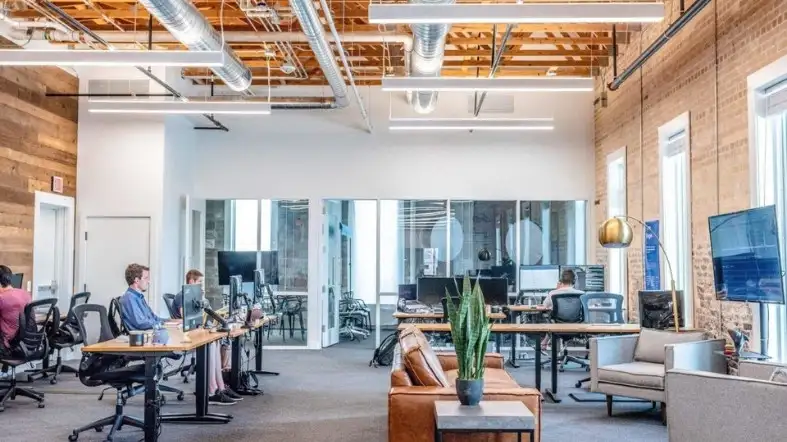 The heat pump required for a certain size also varies based on the appliance use.
For example, if you have an oven, you'll require a more powerful heat pump than people who don't have one.
Determine Each Element's BTU
Once you have listed the number of people, appliances, doors, and windows, your next step is to find out their BTU (British thermal unit) value to measure the HVAC requirements of the targeted area.
In general, BTU is preferred to the amount of heat required to enhance the temperature of something.
In this case, professionals recommend one ton of heat pump for every 12,000 BTU in a building.
The standard BTU requirements are: a minimum of 100 BTU is required for each occupant and window, while 1000 BTU is required for each door.
So your calculation should be like this:
Step 1: length of the area x width of the area x ceiling height.
Step2: Number of occupants x 100 BTU
Step 3: Number of windows x 1,000 BTU
Step 4: Number f doors x 1,000 BTU
After calculating all these measures, you'll get the total BTU of heat pump required for your area.
One Rule Of Thumb 
Now, it is a bit tough to determine the proper size heat pump for your specific area based on the Manual J method. Instead, you can follow this quick method:
30 BTU is required for every one square foot of living space.
It's a handy yet quick process to figure out the right size heat pump. It's a handy yet quick process to figure out the right size heat pump.
It's pretty much the same process as the Environmental Protection Agency (EPA) to determine AC units and is comparable with Air Conditioning Contractors of America (ACCA). For sizing the heat pump.
So, What Size Heat Pump For 1,600 Square Feet?
As mentioned, you can easily determine the right size heat pump for your specific area by simply multiplying the area measurement by 30 BTU.
For your 1600 sq ft, the required heat pump size is:
1,600 sq ft x 30 BTU = 48,000 BTU 
You also already know that heat pumps in the US are measured in tons, where 1 ton is equal to 12,000 BTU. So,
48,000 BTU ÷ 12,000 BTU = 4 tons
It means you'll require 4 ton heap pumps for your 1600 sq ft area. The following are some standard-size heat pumps required for the verity area:
| Square feet area | BTU requirement  | Heat pump require |
| --- | --- | --- |
| 500 square feet | 15,000 BTU | 1.25 tons |
| 1,000 square feet | 30,000 BTU | 2.5 tons |
| 1,500 square feet | 45,000 BTU | 3.75 tons |
| 2,000 square feet | 60,000 BTU | 5 tons |
| 2,500 square feet | 75,000 BTU | 6.25 tons |
| 3,000 square feet | 90,000 BTU | 7.5 tons |
Can You Use A Too Large Heat Pump For Your 1600 Sq Ft?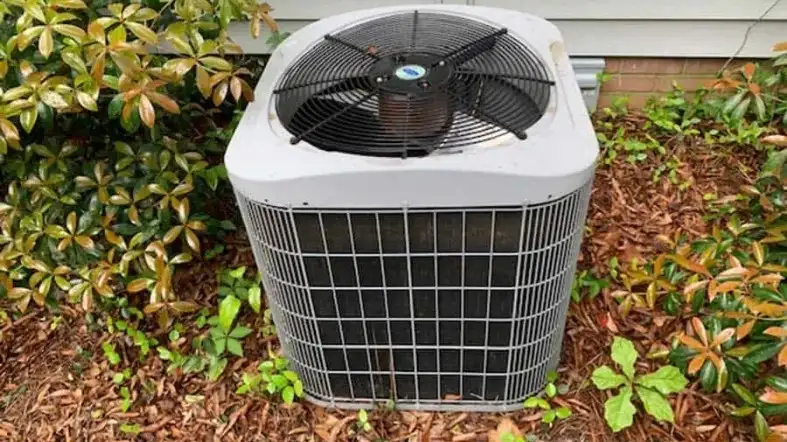 Installing a heat pump that is too large for your 1600 square foot space may result in the following consequences:
Short Cycling
It's a condition when a machine turns off and on more often. It means if your pump heats up too quickly and gets off; it will have a short cycle.
And it's a clear sign that you are using too large a heat pump than required.
Though a short cycle makes sense of electric or oil resistance, it will cost you an extra electricity bill and shorten its lifespan.
But if your heat pump features cruise control mode, which is an inverter technology, it won't use much electricity.
Defrost Mode
Defrost cycles in the heat pump remove ice and frost from the coil of the outdoor unit. Hence, the heap pump can run at optimum efficiency. 
The heat pump usually runs for around 15 minutes before the defrost cycle occurs.
If the defrost occurs, it can cause frost buildup on the outdoor coil and block the outdoor unit.
As a result, your heat pump can stop working and damage the fan, coil, and fan motor.
Can You Use A Too Small Heat Pump For Your 1600 Sq Ft?
The heap pump might not work properly if you choose a too small one rather than what you need.
The reason is that the pump is having trouble heating up and cooling down the space. And it can end up costing you more on your electricity bill. 
Despite this, you may need to pay higher maintenance costs as the heat pump has to work harder to maintain the right temperature in your space.
Other Factors To Count Which Sizing A Heat Pump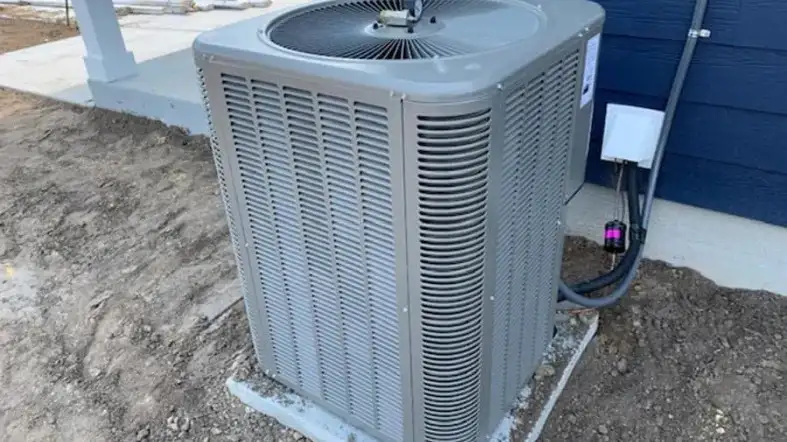 Determining the right size heat pump isn't the only step to ensuring the efficient performance of the machine.
You must pick the best heat pump for your 1600 square foot area so it can run conveniently, offer the desired experience, and save utility bills at the end of the month. The factors you should look for are:
Energy Efficiency Ratings
Check the heat pump's Seasonal Energy Efficiency Ratio (SEER) and Heating Seasonal Performance Factor (HSPF).
Remember, the higher the rating, the more efficiently your heat pump will perform.
Compressor Type
You can choose between single-stage and two-stage compressors for your heat pump.
Between them, two-stage compressors can compress air to the provided pressure with less effort. That's why it has low operating charges and improves dependability. 
Two-stage compression also features an intercooling stage to prevent overheating and increase productivity.
Blower Motor Type
There are three types of motor: fix multi-speed, and variable. These also affect the pump's efficiency and the level of comfort.
Final Words
Neither big nor small, only can the right size heat pump maintains a comfortable temperature in your certain space.
Although you can use either method to determine what size heat pump to buy for 1600 square feet, the second method is preferable for a homeowner who lacks time and building construction knowledge.
Still, if you are confused, consult with a specialized contractor to purchase the right size heap pump as well as install it appropriately.