Traveling with only a piece of carry-on luggage can save you a lot of trouble and money.
For instance, there are no fees for luggage, no possibility of having your bags misplaced, and long delays at the baggage carousel.
So, in order to guarantee that you will be able to bring your luggage on the plane with you have to know what size luggage can you carry on a plane.
What Size Luggage Can You Carry On A Plane?
For most airlines, the standard carry-on luggage size is 22″ x 14″ x 9″, including handles and wheels. However, restrictions can vary by airline and aircraft. It's essential to check with your specific airline before traveling to ensure compliance with their size and weight limits.
Luggage Size Chart that can be carried on a Plane:
| Continent | Airline | Size limit | Weight limit |
| --- | --- | --- | --- |
| North America | American Airlines | 22 x 14 x 9 inches (56 x 36 x 23 cm) | No limit |
| North America | Alaska Airlines | 22 x 14 x 9 inches (56 x 36 x 23 cm) | No limit |
| North America | Aeromexico | 1.5 x 15.7 x 10 inches (55 x 40 x 25 cm) | 22 lb./33 lb. |
| North America | Air Canada | 21.5 x 15.5 x 9 inches (55 x 40 x 23 cm) | No limit |
| Europe | British Airways | 56 x 45 x 25 cm (22 x 18 x 10 inches) | 23 lb. |
| Europe | Air France | 55 x 35 x 25 cm (22 x 14 x 10 inches) | 26 lb. |
| Asia | Air Asia | 56 x 36 x 23 cm (22 x 14 x 9 inches) | 15 lb. |
| Asia | Japan Airlines | 55 x 40 x 25 cm (22 x 16 x 10 inches) | 22 lb. |
| Asia | Qatar Airways | 50 x 37 x 25 cm (20 x 15 x 10 inches) | 15 lb. |
| Oceania | Jetstar | 56 x 36 x 23 cm (22 x 14 x 9 inches) | 15 lb. |
| Oceania | Virgin Australia | 56 x 36 x 23 cm (22 x 14 x 9 inches) | 15 lb. |
Note: Always, remember that the luggage rules can change every now and then.
What Is The Best Carry-On Luggage?
It's advisable to select luggage that complies with the requirements of the airlines you'll be flying on.
It will ensure that you will be able to bring your bag onto the airplane with you.
The type of luggage you have also matters a lot. So, you can opt for:
Backpack
A backpack is the most ideal option there. It is also the safest in case you are a bit higher than the allowed size.
If you decide to take a backpack with you, look for a backpack in the 30 to 45 liters range. Side by side, check the dimensions of the backpack as well.
But be mindful that overpacking might cause the bag to expand beyond the specified dimensions if you're going on a long trip.
>> What size bag for 1 week trip?
Suitcase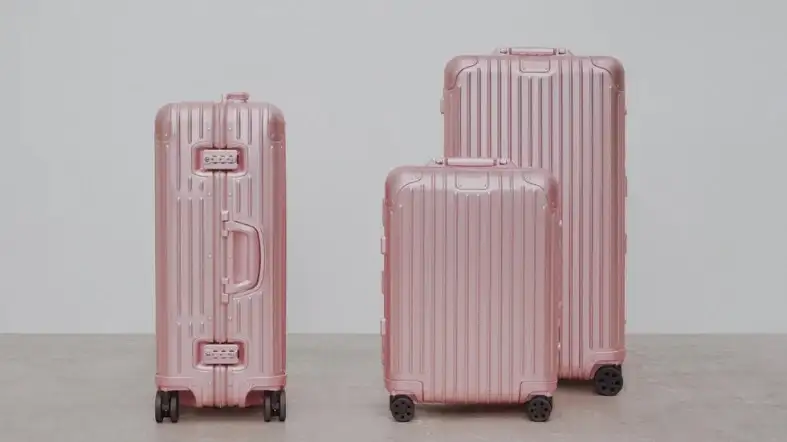 A backpack might just not be your thing. So, choosing a suitcase isn't a bad option either.
You can easily board the plane without having to check the luggage. But some airlines may ask you to have the luggage checked.
So, it is better to be very careful about the size and weight of the suitcase. 
Note: There is not much space in the plane for luggage. So, there can be a pile-up of luggage.
If you want to travel with fragile stuff, consider investing in hard-shell baggage. 
It may be more secure than soft-sided luggage, which is more susceptible to being torn apart. Even more safe is baggage made of aluminum.
Measure The Luggage Size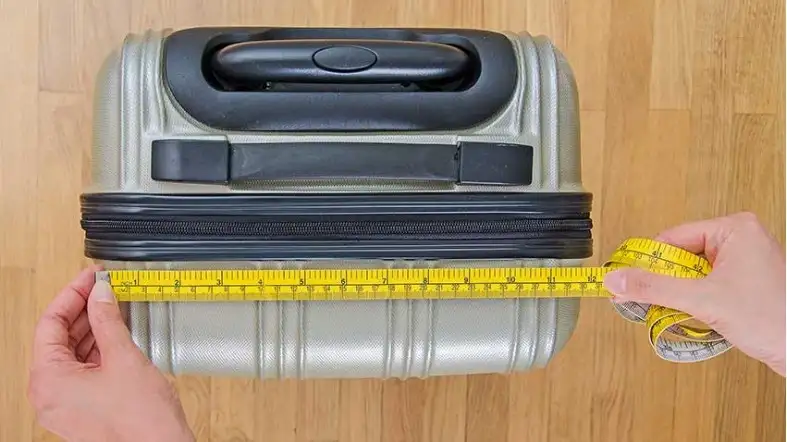 You must be aware of two distinct sorts of size constraints.
There are three dimensions to consider: depth, height, and breadth. The dimensions may exceed the allowed limit after packing things.
The bag should be 22 x 14 x 9 inches even after loading things.
Also, most airlines provide measurement boxes in airports so passengers can see if their luggage fits.
Linear inches are the second measurement. In terms of checked luggage, linear inches refer to the whole sum of the height, breadth, and depth of a piece of luggage.
It should not be more than 62 inches.
How To Measure
You can measure the bag by placing it against a wall using a measuring tape. 
Take anything that sticks out of the bag including wheels, and handles into the calculation.
Remember that fabric luggage can expand when filled to the highest capacity. So, measure your suitcase's width at its widest point before taking any measurements.
Personal Items Vs Carry-On Luggage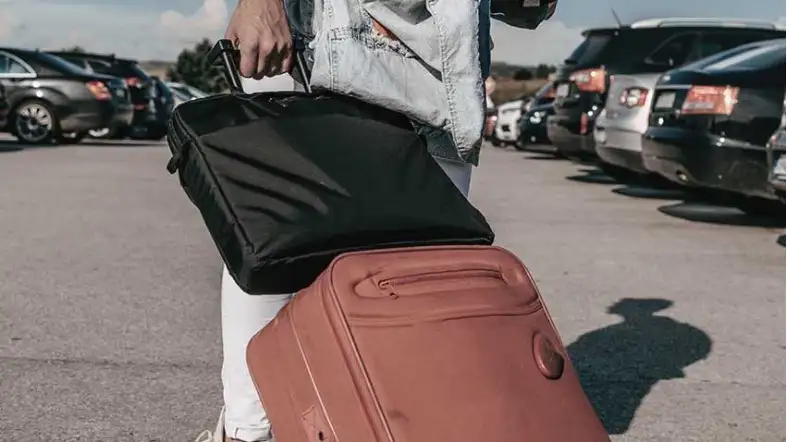 As a general rule, carry-on luggage must be placed in the overhead compartments.
But personal goods can be kept under the seat in front of each passenger. We call personal goods bags the "under seat" luggage sometimes.
Any type of bag can be a personal item bag. Totes, backpacks, duffle bags, briefcases, regular shopping back, etc.
can be your personal items bag. There is a size limit for it as well.
You should keep your necessary things, e.g., phones, laptops, medicines, etc. in your personal items bag.
You can access personal items anytime, but not carry-on luggage.
Weight Restrictions Of The Luggage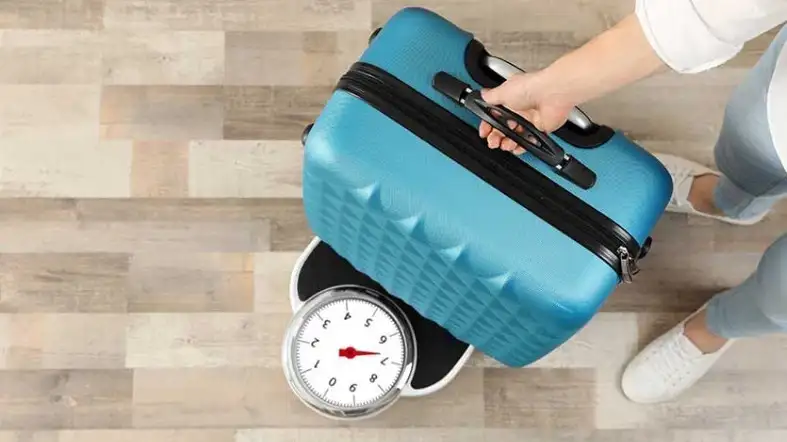 When it comes to carry-on bags, weight restrictions vary per airline.
In the United States, domestic airlines do not often enforce weight limitations on carry-on bags; certain cheap airlines, which are common in the US, do impose hand baggage weight restrictions.
But this is not the case in other parts of the world. Most of the planes outside the US have some sort of weight restrictions.
Are Airlines Strict With Carry-On Luggage Size?
Our research and experience say that most airlines aren't extremely concerned about carry-on luggage's exact dimensions.
In fact, everyday travelers don't bother measuring their luggage all the time. They just pack one based on experience and pack it.
Consequently, it may go beyond the allowed size sometimes. The companies do understand that.
So, most airlines will let you board without any issues.
If you are using backpacks on your journey, you are safer. They are less noticeable to airline workers than suitcases, which has helped.
Board The Plane Early
Even inexpensive airlines don't ensure that there will be room in the overhead bins for your cabin bags.
So, if you are late and your bag is oversized, that could be an issue. So, you should board early to avoid any trouble.
Priority boarding is available on many low-cost airlines; if you're concerned, though, you may wish to spend the extra money.
It eliminates the anxiety of not knowing if your suitcase will make it onto the airline.
It also saves you from the trouble of waiting for the time it takes to board the plane.
Note: Check out the list of permitted sizes above this page for further information.
FAQs about what size luggage can you carry on a plane
Can A 24 Inch of Luggage Be A Carry-On?
Unfortunately, the usual carry-on dimension is typically 22 inches by 14 inches by 9 inches (9 x 14 x 22).
So, a bag that is 24 inches in length cannot be brought on board to the majority of airlines' economy standards.
Does A Purse Count As A Carry-On?
Carry-on bags can be technically defined as any item of baggage that is brought into a flight by any passenger.
In most airplanes, you can bring a piece of carry-on luggage small enough to fit in the overhead compartment. Also, a personal item such as your purse.
How Can I Board A Bigger Luggage?
If you want to board a piece of bigger luggage than the recommended size, you will have to pay extra fees for the luggage.
The number of fees varies on the airline type and company.
Can you bring a carry-on and a personal item on the plane?
Yes, most airlines allow you to bring one carry-on and one personal item, such as a purse or briefcase, as long as they adhere to the airlines' size and weight restrictions.
Does the weight of a personal item count towards the carry-on weight limit?
No, the weight of a personal item usually does not count towards the carry-on weight limit; they are typically considered separately by the airlines.
Final Words
Make sure your luggage is the proper size because otherwise, you'll wind up paying extra fees or having a lot of wasted room.
If you're a first-time traveler, I recommend investing in a compact backpack. If you opt for a suitcase, keep it within the standard size, which is 22 x 14 x 9 inches.
Only luggage of a specific size and weight is permitted. It is imperative that you be aware of the limits imposed by the airline on what size luggage can you carry on a plane.