What Size Pipe For The Shower Drain?
We may earn affiliate fees for purchases using our links (at no additional cost to you).
Putting up a new shower is a need in these newly developed areas.
A Lot of people are curious about the typical shower drain pipe size and ask What size pipe for a shower drain?
It is essential to make use of the right sized drain pipe size to ensure that water continues to flow into your pipes rather than onto the floor outside the shower.
In this article, we will give you the answer with other necessary information about shower drain pipes.
What Size Pipe For The Shower Drain?
The majority of shower pans and trays are going to be outfitted with a pipe that is 2 inches in diameter.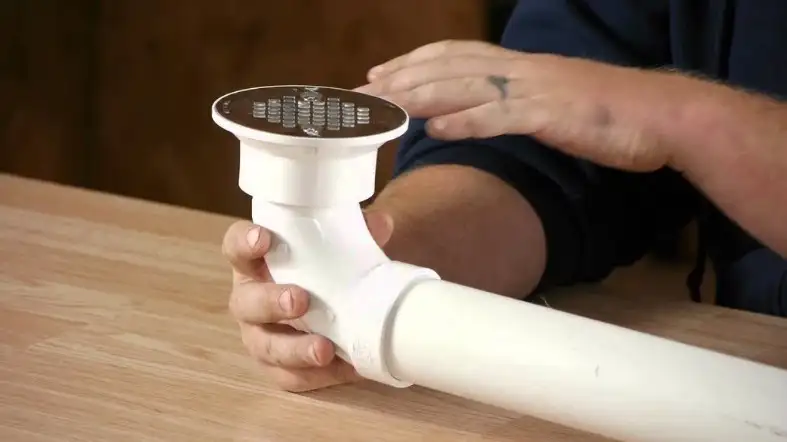 This is typically large enough to prevent even the shallowest shower tray from filling up with water to an unsafe level.
As a direct consequence of this, the majority of building rules will mandate the installation of a drain pipe of this size in every shower.
It is important to keep in mind that the local construction rules and the size code for shower drains may vary slightly from one region to the next.
Even though the minimum size of the shower drain pipe required in some states and towns is only 1.5 inches, you should still give some thought to installing a two-inch pipe.
Because the majority of regular shower trays and pans are already prepared to accommodate a pipe with a two-inch diameter, there may not be many alternatives available.
What Happens If I Want The Drain Size To Be Smaller?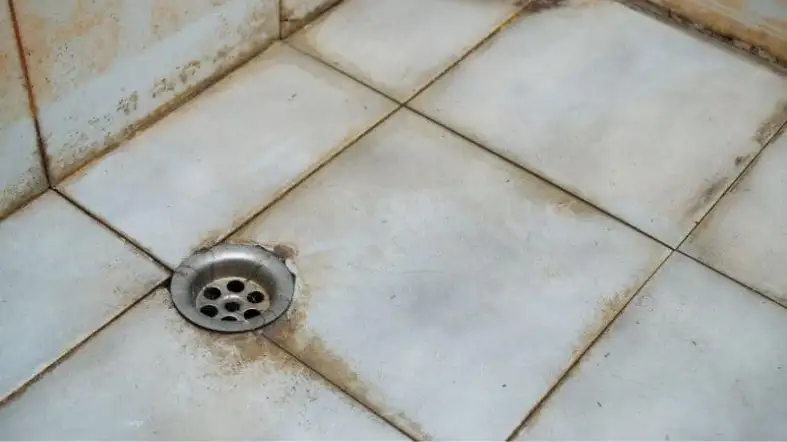 There are choices available to you if the drain pipe size that is required by your building code is just 1.5 inches, and you do not want to go with the standard two inches that the majority of shower trays are designed to support.
You might hear from plumbing specialists that all that has to be done is to reduce the pipe size.
To make the opening a little bit more narrow, all you have to do is stick a reducer into the opening.
Before you decide to use the bare minimum amount of water in the shower, you should first consider how much water is now shooting into the shower.
For instance, many showers are now being constructed with several heads that may direct the flow of water in a variety of directions.
There may be simply too much water for a drain with a diameter of 1.5 inches to handle.
If you are unsure as to whether or not your shower would be affected by having a smaller drain pipe size, you should seek the advice of a trained specialist before making any decisions.
It is in your best interest to obtain their expert opinion at the outset rather than to risk installing a drain that is of an improper size, which can lead to significant complications in your bathroom.
What About Spaces That Combine A Shower And A Tub?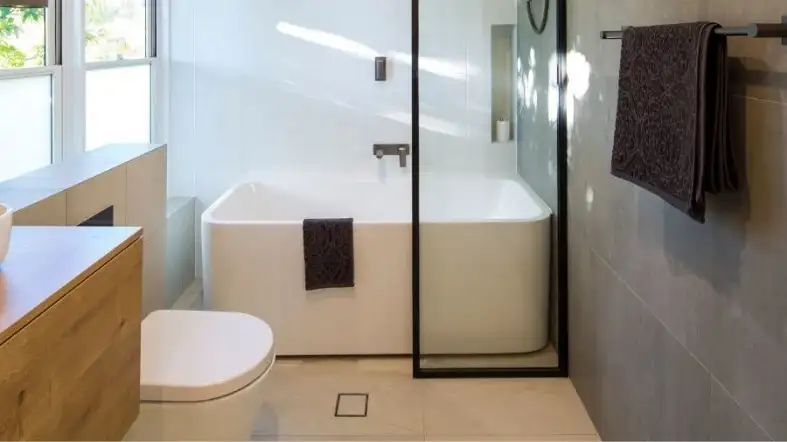 Even though many newly remodeled master bathrooms feature gorgeous walk-in showers, some homeowners are still curious about the possibility of installing a new shower and tub combo.
They could be wondering if this shower drain pipe size of two inches is still appropriate for their one-of-a-kind circumstance.
The truth is that when you look at objects using this kind of combination, they do appear to have a little different appearance.
At this point, it is helpful to have local building codes on hand, particularly those that mandate drain sizes that are smaller.
Builders and homeowners who are skilled around the house may frequently get away with installing smaller drains in combinations like these.
As a result of the tub's inherent capacity to hold more water, the drain may be made smaller without running the risk of water spilling out into the rest of the bathroom and causing a flood.
In a scenario like this one, many individuals choose to install a drain that is only a little bit smaller.
In most cases, a drain with a diameter of 1.5 inches is adequate for keeping the water going through the shower and preventing it from becoming excessively clogged.
Nevertheless, while you are taking a shower, it will let some additional water splash around your feet and the bottom of the bathtub.
It is recommended that you choose the larger drain size even if you don't like the idea of having soapy water at your feet while you shower.
This is because larger drains allow more water to drain out of the shower at once.
If you have a shower-tub combination and you want the bottom of the tub to be generally dry most of the time, you can have a shower pipe drain that is two inches in diameter installed in the combination.
Things That Should Be Considered Before The Installation Of A Shower Drain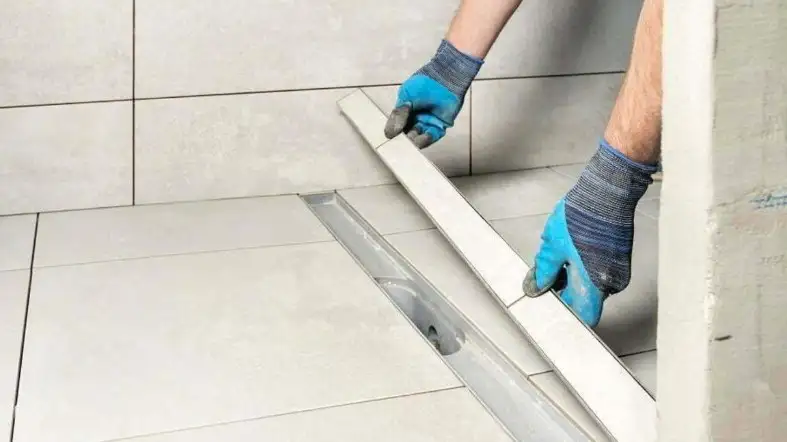 Even while replacing a shower drain or installing a new one is not a very challenging project, most people opt to have it done by a qualified professional.
Although you might not be performing the tasks yourself, it is nevertheless beneficial to have some knowledge of the specifics.
This way, no one will be able to trick you or cause you to become confused about the potential destinations of your money.
The procedure of installing pipes can be completed quickly. If the shower base is completed beforehand, the process can be completed in a few hours at most.
After a while, you might find yourself having to cope with some of the following hypothetical situations:
1. Determine The Diameter Of Your Existing Drain Pipe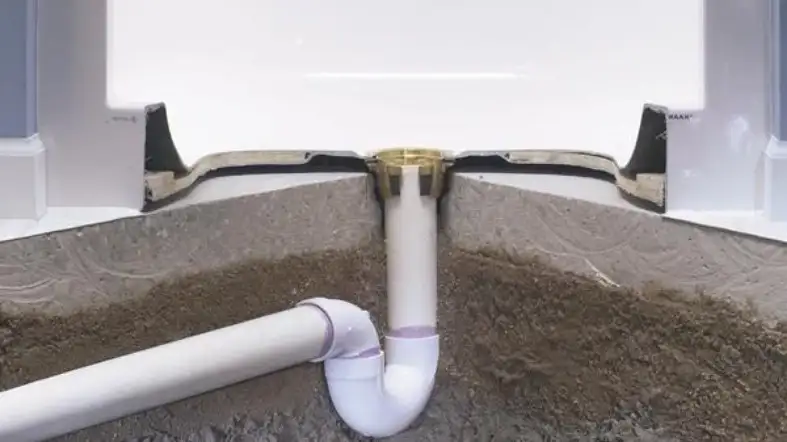 As was just indicated, the standard diameter for the drain pipes in showers is two inches.
However, there are some cases with a 1.5 or 3-inch difference.
Be careful to check the municipal or building codes to prevent yourself from having to make another journey to the plumbing supply store.
2. You Must Make A Hole In The Ceiling
In certain instances, the only option to access the pipes is to break through the ceiling beneath the shower.
The drywall on the ceiling below and the drain itself are frequently changed due to leakage.
This procedure is relatively straightforward and may be completed quickly.
It is essential to do the replacement as soon as you discover leakage, so the problem does not worsen and cause additional harm.
Occasionally, when the ceiling beneath the shower is removed, wiring and pipes that are in the way are discovered.
They prevent you from reaching the water pump pliers and the drain-pump connection nut.
If so, the most typical method is to remove the shower base to gain access to the drain from above. However, this is a rare event.
3. You May Need To Replace The Entire Trap
Some shower drains have excessively welded joints, making rapid repairs difficult.
The reduced drainpipe that is left after removing the previous drain is not long enough to work correctly.
You may address this issue by extending the drain where it's needed, but this is a physically demanding and annoying task because it requires working overhead in a confined location.
It is significantly easier to remove the entire drain trap and replace it with a new one.
FAQs About Pipe Size For Shower Drain
What Is The Standard Drain Pipe Size For A Shower?
The majority of shower pans and trays are designed for two-inch drain pipes.
In contrast to the 1.5-inch drain pipe, the 2-inch drain pipe is able to withstand water pressure and volume.
Because of this, the majority of construction rules stipulate this drain pipe size for shower drainage.
Even though your building specifies a 1.5-inch pipe, we recommend going with the larger size.
Do All The Shower Drain Pipes Cover The Same Area?
No, shower drain covers vary in size in the same manner as drains.
Therefore, it is essential to examine the specifications and ensure you are purchasing the correct size.
How Do I Calculate The Length Of A Linear Shower Drain?
The size of your shower and the location of your drain will determine how long your linear shower drain should be.
Together, these two considerations must be taken into account to ensure that the end is put at a uniform distance from both walls and covers less than eight to ten cm on each side.
A linear shower drain must be the same length as the distance between walls and at least 4 inches on all sides when installed wall to wall.
A linear shower drain should not exceed the distance between two neighboring walls.
The specs for linear shower drain installation are available on the manufacturer's website.
To properly install without causing any property damage, it would be helpful to read the instructions beforehand.
Final Thoughts
Now you know the answer to the question, What size pipe for the shower drain?
modern bathrooms are constructed in a variety of ways, the drain pipe size must always adhere to industry requirements.
We said that some bathrooms have a 1.5-inch drain pipe size, while the usual drain pipe size is 2 inches.
If you have a very small drain, water will not be able to move through, causing possible complications.
We strongly recommend that you get an expert to complete this task. If you have any further inquiries, please email us or leave a remark.