What Size Tablecloth For 8 Foot Table? Here Are The Details
We may earn affiliate fees for purchases using our links (at no additional cost to you).
The sole purpose of using a tablecloth is aesthetics. Choosing the proper tablecloth sizes is a key consideration when renting linens or using them in your home.
But you can ensure the desired aesthetics If you know what size tablecloth for 8 foot table you need. The table size shall be the only factor in determining the cloth size.
Fortunately, calculating the appropriate tablecloth length to use is as easy as solving a simple calculation.
What Size Tablecloth For 8 Foot Table?
For an 8-foot banquet (rectangular) table, you will need a 52 x 120 tablecloth if you want a standard drop. In case you need a full drop, you will need a 90 x 156 tablecloth.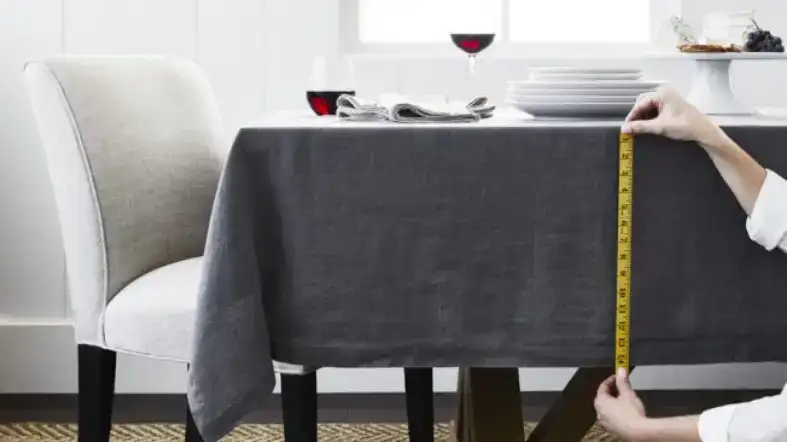 Available size of tablecloth for the 8-foot table:
| Size | Size (Comment) |
| --- | --- |
| 52" x 72" (Rectangle) | Too small |
| 52" x 96" (Rectangle) | 11″ x 0″ Drop |
| 52" x 114" (Rectangle) | 11″ x 9″ Drop |
| 52" x 120" (Rectangle) | 11" x 12" Drop |
| 90" x 132" (Rectangle) | 8" x Floor Length Drop |
| 90" x 156" (Rectangle) | To Floor on All Sides |
[Note: the standard size for any table is 30 inches.]
Calculate the tablecloth size easily:
It is rather difficult to go for any black or white idea while buying any tablecloth.
So, you should know the simple equation to determine the size as per your preferences.
This will help you to calculate the tablecloth size for whatever size table you have.
Measure The Table Height, Length, And Width: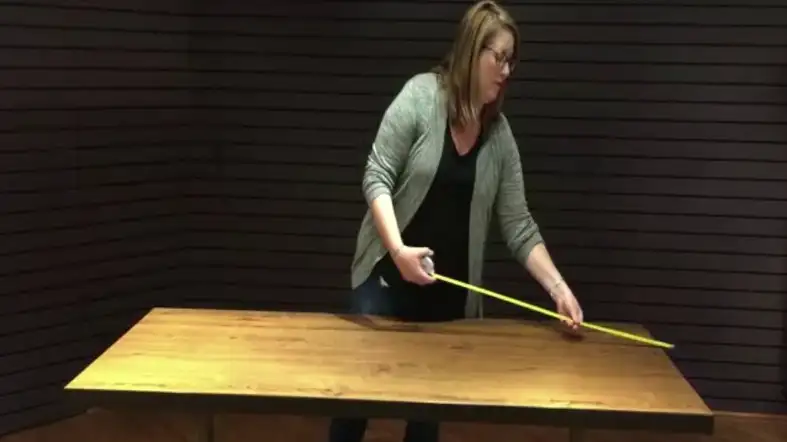 Grab a tape measure, pad, and pen.
Take measurements of the length, breadth, and surface area of your tabletop for square and rectangular tables.
If you have circular tables, you should measure the diameter of the tabletop surface. 
Create a visual representation of your table's proportions to assist you in determining the proper tablecloth size.
Consider a few things:
Don't forget that in order to choose the appropriate size, you need to account for the amount of excess tablecloth that will hang over the edge of the table and fall below the surface of the table.
To accommodate the needed cloth, drop down the table on square and rectangular tables, and add an extra inch or two of width and length to each of the two sides and two ends of the table.
For circular tables, as a precaution, add twice the extra length to the measurement of the table's diameter to ensure that the tablecloth will hang evenly all the way around the table.
Know The Standard Measurements: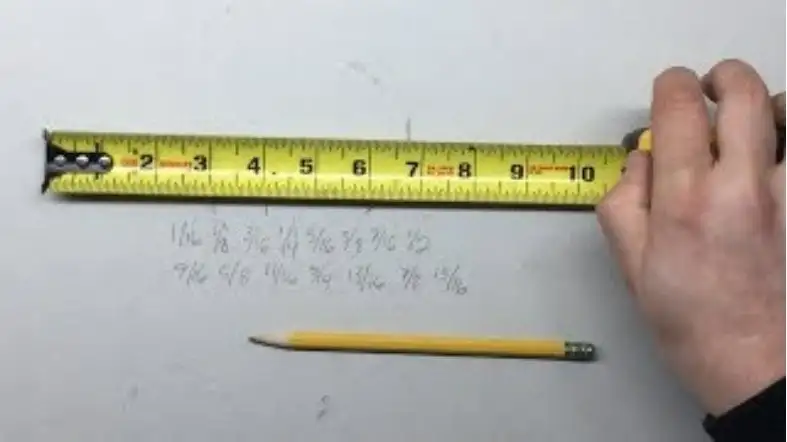 A table's normal height ranges from 29″ to 31″.
To get centimeters from inches, multiply the measurement in inches by 2.54 (for example, 1 inch multiplied by 2.54 is 2.54 centimeters).
To get inches from feet, multiply the length in feet by 12 (for example, 1 foot multiplied by 12 is 12 inches).
Now, measure the tablecloth size:
We will understand this using an example. Say, you have a table that is 2 feet and 6 inches wide and 6 feet in length.
And the standard height for such a table is 30 inches.
[So, 2 feet 6 inches = 30 inches; 6 feet = 72 inches.]
30"x72" is a standard table size and we will figure out the ideal tablecloth size for it.
On each side of the table, we want a 22 inches drop. So, the tablecloth width will be:
Drop x 2 + table width = 22 x 2 + 30 = 74 inches
At each end of the table, we want a 20 inches drop. So, the tablecloth length will be:
Drop x 2 + table length = 20 x 2 + 72 = 112 inches
So, to summarize, you will need a tablecloth of 74"x112" for a table of 2 feet and 6 inches wide and 6 feet in length.
Determine The Drop Based On The Tablecloth Size: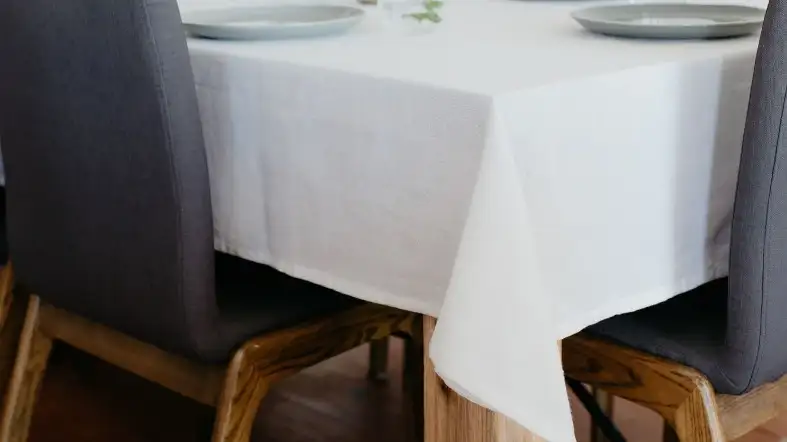 If you have any random tablecloth size, you can calculate the drop very easily. It is only the other way around.
Say, you have a random tablecloth of 70″ x 108″ size. What will be the drop on each side and at each end for a 30″ x 72″ rectangle table? Figure it out simply.
The drop on each side:
The width of the tablecloth minus (-) the width of the table / (divided by 2).
= 70 – 30 = 40/2 = 20
So, the drop on each side will be 20 inches.
The drop at each end:
The length of the tablecloth minus (-) the length of the table / (divided by 2).
= 108 – 72 = 36/2 = 18 inches.
So, the drop at each end will be 18 inches.
The drop and clearance:
The Drop: Drop refers to the distance that the tablecloth will hang below the surface from the top of the table.
The Clearance: Clearance refers to the vertical space that must be maintained between the edge of the tablecloth and the floor surface.
How to choose the best tablecloth for you:
Designing your house or outdoor seating place or dining area would be incomplete without selecting the perfect fabric tablecloth.
Here is a guideline on how to choose the best tablecloth for you:
Tablecloth drop length:
This, we have already talked about it. Yet, as a reminder, this is the very first step of buying an ideal tablecloth.
With a measuring tape, measure the width, length, and height to figure out the drop.
Tablecloth material:
The second most important thing to consider here is the material of the tablecloth.
In fact, the type of fabric, design, and length of the drop you need for your tablecloth depends depend on how and where it will be used.
Cotton:
Most homeowners like to use linen tablecloths or cotton ones. They're perfect for casual gatherings, and cleaning them is a breeze.
The majority of these items may be washed in a washing machine, but some require warm water soaking.
Cotton, on the other hand, does shrink. Over time, the color of linen fades.
These tablecloths are ideal for both outdoor and indoor dining because of their low maintenance.
Polyester:
Similar to cotton tablecloths, polyester tablecloths have a similar look and feel. This cloth has a subtle sheen to it, which is what sets it apart from the rest.
They're ideally suited for more formal occasions like breakfast groups and holiday parties.
Vinyl:
When it comes to organizing an outdoor eating space, vinyl is the best option. It's ideal for outdoor barbecues and birthday celebrations for toddlers because it's both rain and stain-proof.
Vinyl tablecloths, on the other hand, are out of place at more formal gatherings.
Their shiny finish gives them a laid-back vibe that is inappropriate for a formal dinner or holiday or Christmas gathering.
Tablecloth style:
You will have some amazing styles/designs of fabric out there. Considering your need and preferences, you can pick any of them. For instance, some of them are:
Country floral:
These tablecloths will often have you feeling nostalgic for the good old days.
These eye-catching designs and a hearty breakfast before heading out for the day are amazing. In addition, they're ideal for afternoon tea or spring brunch.
Gingham tablecloths:
These are perfect for little outdoor picnics.
Monochromatic tablecloths:
A monochrome tablecloth is a safe bet. Bright pink is a great choice for a child's birthday celebration, whereas white or blue is more appropriate for a formal supper.
What's more, because they're one solid color, these tablecloths may go with any decor in your dining area.
FAQs About Tablecloth Size For 8 Foot Table
How Much Bigger Should A Tablecloth Be Than The Table?
Casual eating requires a tablecloth that drops 7 to 10 inches over the edge of your table; but for rather formal settings, your tablecloth shall drop 30 inches at least from the table, and almost brush the floor.
Should Tablecloths Touch The Floor?
In keeping with custom, a half drop is appropriate for social gatherings of a less formal kind.
On the other hand, although a half drop would save you money, a tablecloth for a formal affair should go all the way to the floor.
What Do You Do If Your Tablecloth Is Too Long?
A tablecloth's length can be reduced by sewing on a new hem, either permanently or temporarily, according to your preferences.
The bottom of the tablecloth may endure repeated washing and entertaining if you attach the hem along with a tape of "iron-on" fusible web.
Final Words:
Not having the right size tablecloth disrupts the aesthetics of your table.
It also makes you face various problems such as uneven distribution of the cloth, slipping from one side to the other, and many constant troubles.
But nothing should be a problem anymore as you already know what size tablecloth for 8 foot table or the table you have.
Make sure you follow the procedure of determining the size accordingly.