What Size Water Heater For A Family Of 4 In 2023?
We may earn affiliate fees for purchases using our links (at no additional cost to you).
A water heater becomes a life saver, especially during this COVID-19 pandemic.
But the hot water supply can be interrupted if you fail to install the right size water heater for your family of 4 or other numbers.
Thus, you should determine what size water heater for a family of 4 so you can choose accordingly and protect the family from cold water usage and its related disease. 
Following, we have mentioned the right size water heater for a family of 4 and the formula to determine it wisely.
What Size Water Heater For A Family Of 4?
A 50-gallon water heater would be an excellent option for a family of four people. The family won't face any trouble at the rush house using a 50-gallon electric water heater, conversely, 40 gallons of propane or gas-powered water heater is also sufficient.
Determining Tank Size Based on Family Size
The storage capacity of typical tank-style water heaters varies from 30 to 80 gallons. A water heater with 40 to 60 gallons is good enough for most homes.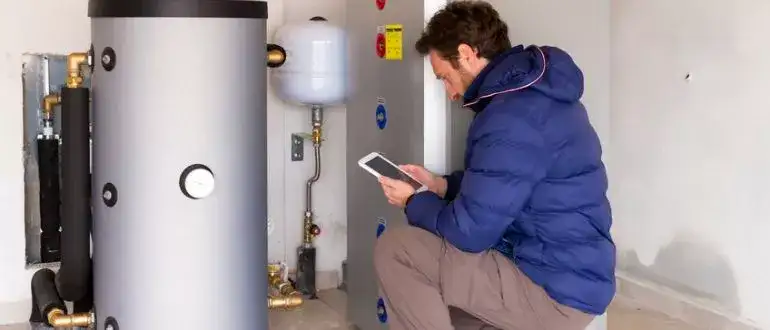 But the exact size of a tank depends on the overall hot water demand of a certain family.
So you have to go through a calculation to figure out the right size water heater for the household. Below is some basic information to start with:
A 30-gallon water heater is a good option for a family with one or two-person
The 40-gallon water heater is the ideal size for a family of two to three people.
The 50-gallon water heater is preferable for a four-person family, especially if the family has electricity. Otherwise, a 40-gallon water heater can be used with propane or gas.
Finally, you can choose between a 50-gallon gas water heater and an 80-gallon electric water heater for a family of over five people.
Again, it's only a basic idea, and the hot water requirement varies from one household to another. Apart from the family member, the habits of the user also affect the calculation.
For example, some people spend more time in the shower than others, and some houses may have more kitchen appliances.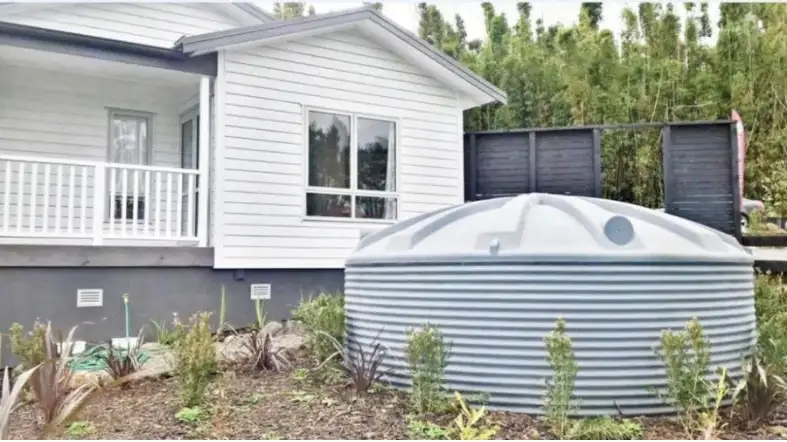 Thus, it's better to determine how much hot water is required for a family to decide on the right size water heater for them.
Keep these points in mind to determine the regular usage of hot water:
Number of people takes shower and their spending time
Whether the family uses a major appliance while someone is showing
The filling capacity of the appliance that the family uses
Do they use the bathtub regularly and fill it fully or halfway?
Does anyone have a plan to remodel the bathroom or kitchen within a short time? And will they replace the bathtub with a larger size?
In general, water heaters come with an average lifespan of around 15 years. Will the family members increase soon?
Evaluating the Peak Hour Demand and First Hour Rating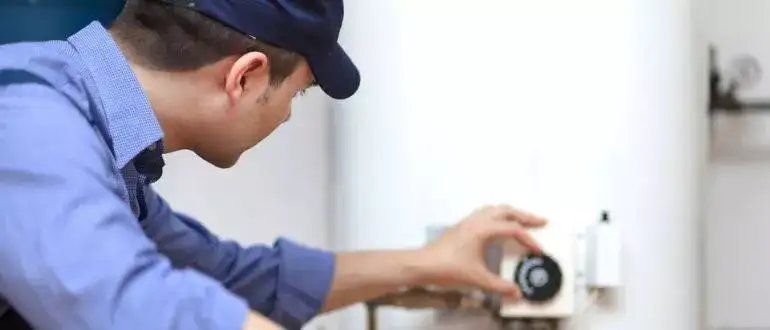 After surveying certain families' lifestyles, the next step is to find out the PHD (Peak Hour Demand) and FHR (First Hour Rating) to determine the hot water requirement.
Let's start with learning. What is the peak hour demand really? It's the amount of hot water that the family uses during rush hour. The rush house is the time of the day when the family uses most of the hot water.
For some families, the peak hour is around 8 p.m., when the family member prepares for bed. even if it's 6 am when the family member prepares for the office or school.
Now focus on the first-hour rating. Likewise, the PHD, FHR is the hot water amount that a heater can supply in one hour.
Remember, it's the same amount of water that a water tank can hold. Apart from that, FHR also depends on the fuel source and the burner size. Some water heater brands also provide the FHR information with the product.
The following is a list to aid in determining peak hour usage. But remember, the PHD should always be slightly lower than the FHR.
Manual Dishwashingby hand: 4 gallons
Shaving: 2 gallons
Automatic dishwasher: 14 gallons
Face or hand washing (per member): 4 gallons
Hair shampooing (per member): 4 gallons
Showering (per member): 10-15 gallons
Automatic washer: 10-30 gallons
So, what size water heater is best for a family of 4? In the morning, if two members shower, one wash face, and one shave and use dishwasher machine, the tank size of the water heater will be 50 gallons.
Apart from it, you should also concentrate on the water temperature. The inlet water temperatures vary by season and area. Generally, a family requires more water in the winter season than in the summer. Thus, the focus should be mainly on the winter.
Best Water Heater For A Family Of 4
1. Rinnai V94iN 9.8 GPM Natural Gas Tankless Hot Water Heater
Rinnai V94iN Natural Gas Tankless Hot Water Heater, 9.8 GPM
Endless Hot Water: Enjoy unlimited hot water flow throughout the house; compact, durable, and easy to install; professional installation recommended
Energy and Space Efficient: Space-saving design conserves energy as it heats only when necessary
Optimal Water Pressure: High-performance up to 9.8 GPM hot water flow rate for a powerful, constant stream
Enhanced scale detection lessens possibility of serious, long-term damage to unit
Guaranteed to Last: 10-, 5-, and 1-year residential factory warranty for heat exchanger, labor, and parts, respectively
Check Latest Price On Amazon
2. Noritz EZTR40NG 40 gal Tank Replacement Indoor Tankless Water Heater
3. Hayward W3HP21404T HeatPro 140,000 BTU
Hayward W3HP21404T HeatPro 140,000 BTU Pool Heat Pump for In-Ground Pools
BEST FOR: In-ground pools that are used regularly and benefit from maintaining an ideal consistent temperature. Non-corrosive design makes it durable for coastal climates.
ECONOMICAL HEATING: Using the surrounding air to heat the pool, HeatPro is more economical than propane, natural gas and electric heaters for maintaining the ideal water temperature.
UNPARALLELED DURABILITY: Ultra Gold corrosion-resistant technology provides unparalleled durability, even in harsh coastal environments.
CORROSION RESISTANT: Titanium heat exchanger ensures maximum heat transfer and provides excellent salt water and chemical corrosion resistance. UV-resistant body panels are impervious to corrosion and deterioration
TRUSTED BRAND: With over 80 years of experience, Hayward is an industry leader in manufacturing advanced pool equipment.
Check Latest Price On Amazon
4. SRCC Certified 26% Tax Credit & Local Rebate Eligible
FAQs About Right Size Water Heater For A Family Of 4
Can A 40-Gallon Water Heater Properly Serve A Family Of 4?
In general, a 40-gallon tank can serve a family of 1 to 4 members, while 50 gallons is perfect for up to 6 people. Considering the average requirement, the 40-gallon tank can be workable for a family of 4.
Is A 30-Gallon Water Heater Effective For A Family Of 4?
The 30-gallon water heater is usually for a family of two members. So it may not supply enough hot water, especially in the rush hour.
How Many Showers Can Be Taken With A 40-Gallon Water Heater?
A 40-gallon hot water tank allows four average-length showers. The number can be lower if any family member spends much time in the shower.
Final words
The first and most important task is determining what size water heater to buy for a family of four in order to have enough hot water to avoid using cold water and its diseases.
Hopefully, you have got enough ideas and formulas to determine what is the right size water tank to meet the demands of your family.
Lastly, the usage of water for certain households varies, so collect the information practically instead of depending on those basic ideas or simply constructing with a licensed plumber.