If you have a well pump, it's essential to know what size pressure tank you need. The right size ensures a steady water supply, and energy efficiency, and prolongs the life of your pump.
Get it wrong, and you could face issues like inconsistent water pressure or frequent repairs.
In this article, we'll guide you through the process of determining the right tank size, explore various types of tanks, and discuss the installation process. L
Let's dive into the world of well-pressure tanks and find the perfect fit for your needs!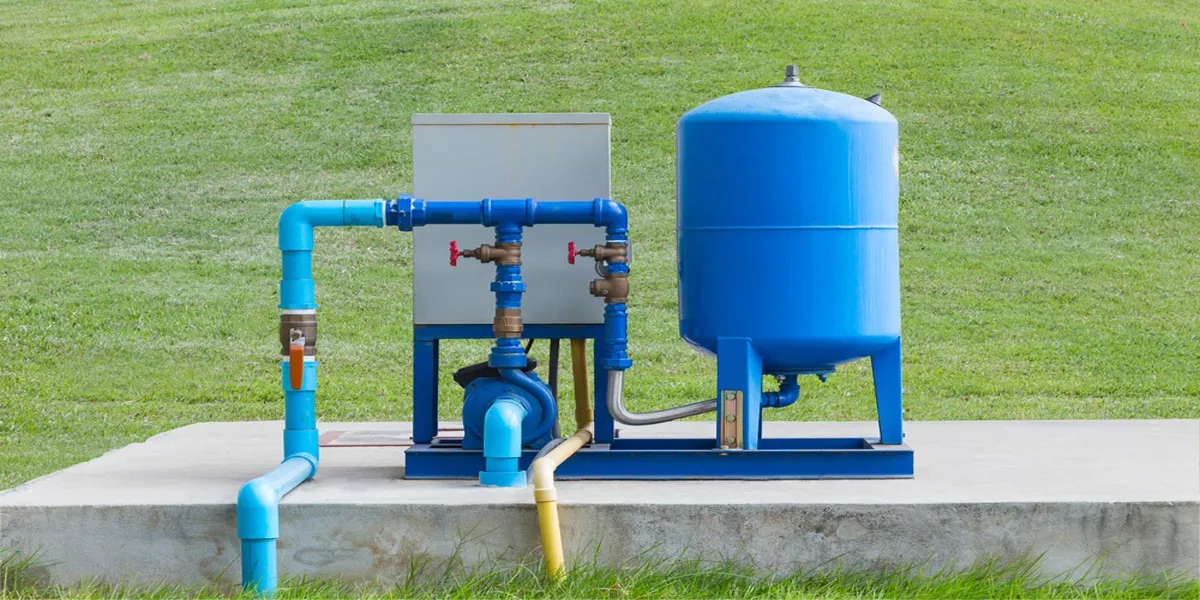 What Size Well Pressure Tank Do You Need?
A common size for an average household is a tank with a 44 to 62-gallon capacity. For larger families or properties, you might need a tank of up to 100 gallons. The size of the well pressure tank you need depends on household water consumption, the flow rate of the water pump, and drawdown capacity.
Well Pressure Tank Size Chart:
| Tank Size (Gallons) | Best Suited For | Drawdown Capacity |
| --- | --- | --- |
| 20 – 32 | Small households or single points of use | 4-7 gallons |
| 44 – 62 | Average-sized households | 10-16 gallons |
| 80 – 100 | Large households or multiple points of use | 20-30 gallons |
| 119+ | Commercial or large residential properties | 35+ gallons |
Why Size Matters for Well Pressure Tanks?
Consistent Water Supply
Imagine you're taking a shower and suddenly, the water stops. That's what happens if your tank is too small. On the other hand, if your tank is too big, it takes up space but doesn't do much else.
So, choosing the right size tank is like picking the perfect toy – it's just right for you and keeps the water flowing!
Energy Efficiency
Think of your well-pressure tank as a runner. If it's too small, it has to run back and forth many times to fetch water.
This is like your pump turning on and off frequently, which uses a lot of energy. But if the tank is the right size, your pump doesn't have to work as hard, saving energy!
Longevity and Durability
A well-sized tank is like a sturdy backpack. If it's too small and you try to stuff it with too many books, it might tear.
If it's too big and mostly empty, it could get squished and damaged. But a well-sized pressure tank can handle the pressure of the water better, making it last longer!
Space and Installation
Finally, consider where you're going to put your tank. It's like finding a parking spot for a car – you need enough space for it to fit.
Larger tanks need more room, so make sure you measure your space before choosing your tank size! Remember, it's not just about getting the biggest tank but getting the one that fits just right in your available space.
Types of Well-Pressure Tanks Suitable for Different Needs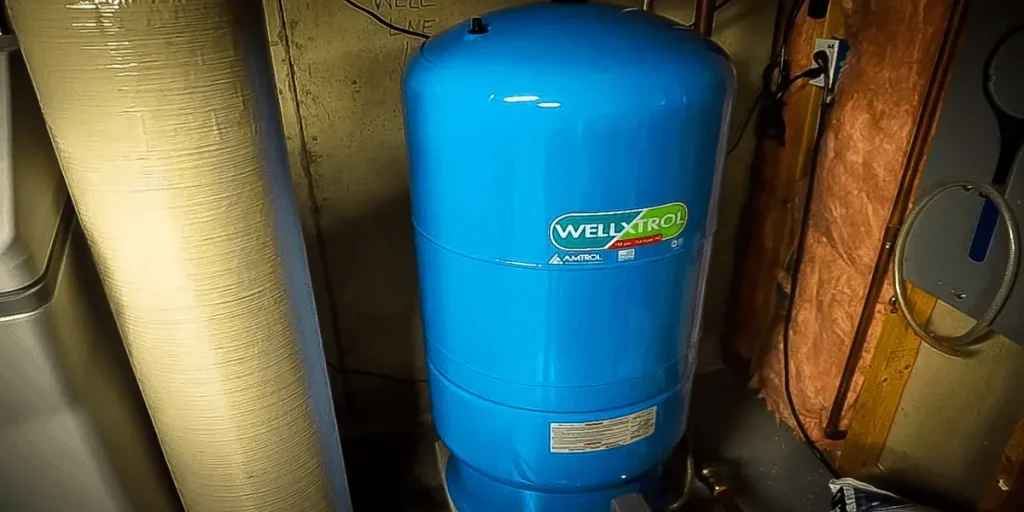 Diaphragm Tanks
Think of a diaphragm tank as a strong, low-maintenance friend. It's built to last and doesn't ask for much.
Just like a good friend, it's always there when you need it, providing a steady supply of water without needing constant care.
Bladder Tanks
Bladder tanks are like the new kid on the block who's super easy to get along with. They're simple to install and even easier to replace if needed. It's like making a new friend who fits right into your group!
Fiberglass Tanks
Fiberglass tanks are the athletes of the tank world. They're lightweight, making them easy to move around.
Plus, they're resistant to corrosion, just like how an athlete is tough and can resist getting tired. These tanks are built to withstand the test of time.
Steel Tanks
Steel tanks are the superheroes of tanks – strong and reliable. But just like how superheroes have their weaknesses, steel tanks can be prone to rust.
So, they need a bit of care now and then to keep them at their best! But with that care, they'll serve you well for a long time.
How to Calculate the Right Tank Size for Your Needs
Find the Purpose of Your Tank
The first thing you need to do is figure out why you need a tank. Are you storing water? Maybe it's for fish or plants. Knowing the purpose helps you choose the right tank size.
Measure Available Space
Next, find out where you'll put the tank. Take a tape measure and measure the height, width, and length of the area. Don't forget to leave some space for walking around.
Calculate Water Volume
Now it's math time! To find out how much water the tank can hold, you'll use the formula for the shape of your tank. For a rectangular tank, it's Length x Width x Height.
Consider Tank Material
Different materials can affect the size and weight of the tank. Glass tanks are heavy but scratch less. Acrylic tanks are lighter but can scratch easily.
Evaluate Filtration System
The tank size impacts the filtration system you'll need. A bigger tank needs a more powerful filter.
Factor in Livestock or Contents
If your tank holds living things like fish or plants, they need space to grow. You also need to think about how much they move.
Account for Equipment and Decorations
Remember, things like filters, heaters, and decorations take up space. These items can reduce the amount of water your tank holds.
Test for Safety
Lastly, make sure your tank is safe. Check for leaks and make sure the stand can hold the tank's weight.
Factors Influencing Your Well Pressure Tank Size Choice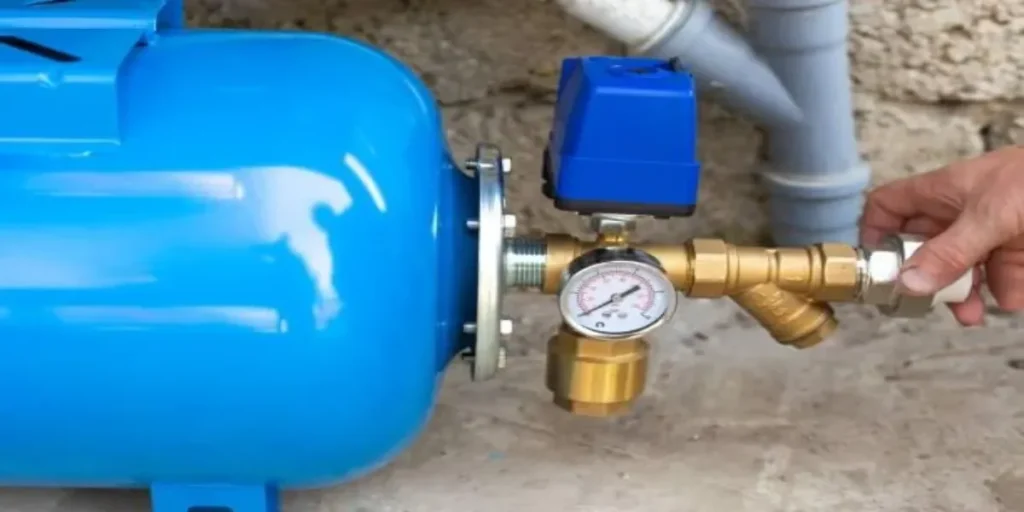 Type of Water Pump
The type of water pump you have can greatly influence the size of the tank you need. Different pumps have different flow rates and pressures.
Household Water Consumption
The amount of water your household consumes daily is another crucial factor. If your household has high water usage, you might need a larger tank.
Well Recovery Rate
The well recovery rate is essentially how quickly your well can be refilled with water. If your well has a high recovery rate, you might opt for a smaller tank.
Available Space for Tank Installation
Just like you need enough room for a swimming pool, you also need enough space for your pressure tank. Larger tanks obviously require more space.
Climate and Environmental Factors
The climate and environmental conditions where you live can also influence your choice. For example, if you live in a coastal area, you might want to avoid metal tanks.
Budget and Economic Considerations
Your budget is another important consideration. Larger tanks are generally more expensive not only in terms of initial cost but also installation and maintenance costs.
Local Building Codes and Regulations
Your local building codes and regulations may have specific requirements or restrictions on the size or type of pressure tanks.
Material and Manufacturer
Finally, the material of the tank and the manufacturer can also influence your choice. Different materials have different pros and cons in terms of durability, maintenance, and cost.
Tips for Maintaining a Well-Functioning Pressure Tank
Regular Inspections
Just like you would check your bicycle for any loose bolts or flat tires, you should also check your pressure tank regularly for any signs of damage. Look for leaks, rust, or any other signs that something might be wrong.
Understanding Pressure Settings
Knowing the best pressure settings for your tank is like knowing the right amount of air to put in your bicycle tires. Too low, and your ride is sluggish. Too high, and you risk a blowout.
Replacing Worn-Out Parts
Over time, parts of your pressure tank can wear out, just like the brake pads on your bicycle. It's important to replace these parts as soon as you notice they're not working as well as they used to.
Annual Professional Check-ups
Finally, just like visiting the doctor for an annual check-up, it's a good idea to have a professional inspect your tank once a year. They can spot issues that you might miss.
FAQs
Can I use a 20-32 gallon tank for a large household?
No, a 20-32 gallon tank is best suited for small households or single points of use.
Is a steel tank prone to rust?
Yes, steel tanks can be prone to rust and require regular maintenance.
Are fiberglass tanks resistant to corrosion?
Yes, fiberglass tanks are corrosion-resistant and lightweight.
Does the well recovery rate influence tank size?
Yes, a higher well recovery rate may allow for a smaller tank size.
Can climate affect my choice of tank material?
Yes, for example, if you live in a coastal area, you might want to avoid metal tanks.
Conclusion
Choosing the right well pressure tank size is crucial for consistent water supply, energy efficiency, and longevity of the system.
Consider factors like household water consumption, pump type, available space, and local regulations when making your choice.
Regular maintenance can keep your tank functioning well for years to come! Happy hydrating!