Do you ever wonder why your lights flicker at certain times? The mystery behind these sudden fluctuations in brightness can be both intriguing and frustrating.
The purpose of this article is to shed light on the factors that may be interfering with your tranquility and why.
Discover the electrifying truths about flickering lights and gain valuable insights into how to fix them.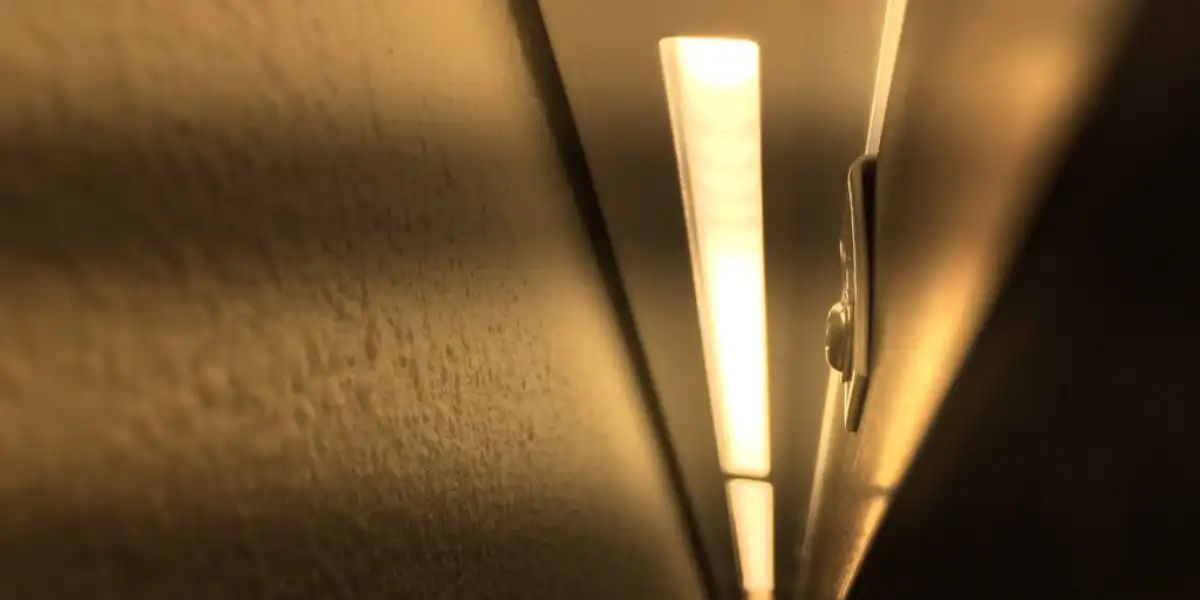 Common Causes Of Flickering Lights
Loose Light Bulb
Flickering can often be due to a loose light bulb. Loose bulbs don't have a solid connection with the base.
This inconsistent connection leads to an unstable flow of electricity. A flickering light. You can simply tighten the bulb to solve this issue.
Be careful not to tighten it too much as it may break.
Faulty Light Switch
A faulty light switch could be another cause of flickering lights. The switch might fail to establish a proper connection with the circuit.
This faulty connection interrupts the flow of electricity. Thus, the light connected to the switch flickers.
It's advisable to call a professional electrician to replace a faulty switch. They'll ensure the new switch is correctly installed.
Voltage Fluctuations
Sometimes, voltage fluctuations in your home cause lights to flicker. Large appliances like refrigerators or air conditioners often cause these fluctuations. 
When they switch on, they draw more power, causing a sudden drop in voltage. This drop is what causes your lights to flicker. If you notice this pattern, check your appliances.
Overloaded Circuits
Overloaded circuits could be another culprit. This happens when many devices are plugged into the same circuit.
The overload might cause the circuit to struggle, resulting in flickering lights. 
It's a good practice to distribute your devices across different circuits. This could reduce the load and prevent flickering.
Improper Bulb Type
The type of bulb you're using might also cause flickering. Different fixtures need different types of bulbs. Using the wrong type might cause the bulb to flicker. 
It's important always to check the specifications of your light fixture. Make sure to use a bulb that fits these specifications.
Ageing Light Fixture
The age of your light fixture could also be a factor. An old light fixture might have worn-out wiring. 
These wires might struggle to conduct electricity consistently, causing your lights to flicker.
In this case, consider replacing the old fixture. A new fixture can resolve the flickering problem and update your home's aesthetic.
Electrical System Issue
At times, the problem might be more serious. Your home's entire electrical system might have a problem.
It could be the old wiring. Or the circuit breaker is malfunctioning. 
In such cases, it's crucial to get a professional involved. They can diagnose and fix the issue safely and effectively.
7 Steps To Addressing And Troubleshooting  Flickering Lights: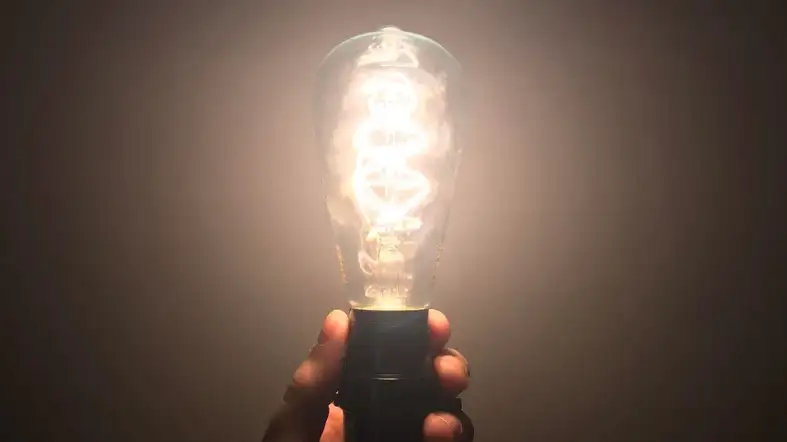 Step 1: Check the Light Bulb
Kick off your troubleshooting with a simple task. Gently grip the light bulb and check if it's loose.
A loose bulb can cause inconsistent power connection, leading to flickering. If it is loose, turn it clockwise to tighten it. 
Make sure you do this when the light is switched off to avoid burning your fingers. Remember, a firm but gentle twist will suffice.
Step 2: Evaluate the Light Switch
Now, it's time to examine your light switch. Turn the light on and off a few times. Watch the bulb while you do this. 
Do you notice more flickering when you use the switch? If so, this suggests a faulty switch.
Don't try to fix this by yourself. Instead, call a professional electrician. They have the tools and skills to handle this safely.
Step 3: Observe for Voltage Fluctuations
Flickering lights can indicate voltage fluctuations in your home. Big appliances often cause these fluctuations. Start the washing machine or the air conditioner. 
Do the lights flicker more when these appliances run? If they do, voltage fluctuations are likely your problem.
This needs careful attention. Consider hiring an electrician to balance your home's electrical load.
Step 4: Inspect for Overloaded Circuits
Overloaded circuits can lead to flickering lights. Take a look at the devices using the same circuit. Unplug one or two. 
Did the flickering stop? If yes, the circuit was overloaded. Try spreading your appliances across different circuits. This balances the electrical load and helps avoid flickering.
Step 5: Verify the Bulb Type
The type of bulb can also cause flickering. Some fixtures require specific bulb types. Look at your fixture's label. 
Does it match the bulb you're using? If not, switch to the correct bulb type. This step should solve the flickering issue if it's due to the wrong bulb type.
Step 6: Evaluate Light Fixture Age
Next, consider the age of your light fixture. Older fixtures often have worn-out wiring. This can lead to flickering lights. 
Think about how old your fixture is. If it's quite old, consider replacing it. New fixtures not only solve the flickering issue but also enhance your home's look.
Step 7: Look for Wider Electrical Issues
Lastly, the problem may lie in your home's electrical system. Old wiring or a faulty breaker might cause flickering. 
Consult an electrician for a full electrical check-up. This isn't a job for a novice. Professional electricians have the expertise to diagnose and fix electrical system issues safely.
Risks Associated With Flickering Lights
Fire Hazard
Flickering lights might signal a serious fire hazard. The issue could be an overloaded circuit or worn-out wiring. Both situations can generate dangerous levels of heat. 
Over time, this heat could ignite nearby materials, leading to a house fire. This makes it crucial to address flickering lights swiftly and professionally.
Damage to Electrical Appliances
Voltage fluctuations often cause lights to flicker. But these fluctuations affect more than just your lights. They can wreak havoc on other electrical appliances too. 
High-end electronics like computers and televisions are particularly vulnerable.
Prolonged exposure to voltage fluctuations can shorten their lifespan or cause sudden breakdowns.
Electrocution Risk
Flickering lights might point to electrocution risk. The culprit is usually faulty wiring.
Exposed or compromised wires can deliver a nasty shock if you touch them, either directly or indirectly. 
The risk rises if there's water close to the faulty wiring. This risk factor makes it critical to handle flickering lights with caution.
Poor Visibility and Eye Strain
Flickering lights also contribute to poor visibility. They create an inconsistent level of light that can make it difficult to focus.
This could lead to eye strain, headaches, or even migraines over time. If you have sensitive eyes, the discomfort could be immediate.
Hence, it's necessary to rectify flickering lights for your visual health.
Mental Stress
Finally, flickering lights can cause undue mental stress. The constant on-and-off of lights is distracting.
It can disrupt your concentration, making tasks harder to complete. Over time, this can lead to increased stress levels. 
This seemingly minor issue can affect your mood and overall well-being, further emphasizing the importance of addressing it.
Maintenance Tips To Prevent Light Flickering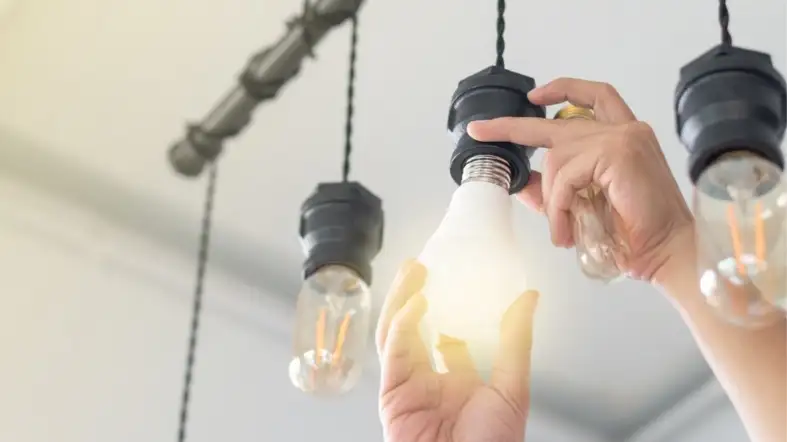 Regular Bulb Replacement
Light bulbs don't last forever. Over time, they start to wear out, which can cause flickering.
Replace your bulbs regularly to prevent this. Always have a few spare bulbs handy. This way, you can replace a dying bulb before it starts to flicker.
Professional Electrical Inspection
It's a good idea to schedule regular electrical inspections. A professional electrician can detect issues that might cause future flickering.
They can check the wiring, switches, and breaker. By catching problems early, you can prevent flickering lights.
Proper Load Distribution
Avoid plugging many appliances into a single circuit. Too many devices can overload the circuit, leading to flickering.
Try to distribute your appliances across different circuits. This way, you balance the electrical load and reduce the risk of flickering.
Appropriate Bulb Use
Not all bulbs work well in all fixtures. Using the wrong bulb can cause flickering. Always check the specifications of your light fixture.
Use a bulb that fits these specifications. This way, you ensure the best performance and prevent flickering.
Regular Switch Checks
Over time, light switches can wear out. A faulty switch might cause flickering. Keep an eye on your switches.
If one starts to act up, replace it promptly. This simple step can save you from future flickering.
Avoid Voltage Fluctuations
Big appliances can cause voltage fluctuations when they start up. These fluctuations can cause flickering.
Try to turn on large appliances one at a time. This helps maintain a steady voltage in your home.
FAQ on Lights Flickering At Certain Times
What Should I Do If My Lights Flicker?
If your lights flicker, first check if the light bulb is properly screwed in.
If that's not the issue, try tightening any loose connections in the light fixture or the electrical panel. 
If the problem persists, it's best to consult a qualified electrician to investigate the cause and ensure your electrical system is safe.
Can A Faulty Light Bulb Cause Flickering?
Yes, a faulty light bulb can cause flickering. Sometimes, a bulb that is nearing the end of its lifespan or has a loose filament can flicker.
Try replacing the bulb with a new one to see if that resolves the issue.
Why Do My Lights Flicker When I Use Certain Appliances?
When certain appliances with high power demands, such as refrigerators or air conditioners, turn on or off, they can cause temporary voltage fluctuations in your electrical system. 
These fluctuations can lead to flickering lights. It's normal to experience this to some extent, but consult an electrician if it becomes excessive.
Is Flickering Lights A Sign Of An Electrical Problem?
Flickering lights can indicate an underlying electrical issue. While it may be a simple problem like a loose connection. 
It could also be a more serious concern with your electrical wiring or electrical panel.
If you're unsure or if the flickering persists, it's important to have a professional electrician assess the situation.
Can Weather Conditions Affect Light Flickering?
Weather conditions like storms or strong winds can sometimes cause lights to flicker.
These natural events can disrupt power lines or cause voltage fluctuations, resulting in flickering lights. 
If the flickering is temporary and related to severe weather, it should resolve once the conditions stabilize.
Conclusion
Loose electrical connections and voltage fluctuations are common causes.
Check for loose light bulbs and faulty switches, and consider the impact of appliances and overloaded circuits. 
Remember, addressing flickering lights promptly can prevent potential hazards and ensure a steady glow throughout your home.