Choosing the right power generator is the key to getting a flawless power supply. But it is tricky to find out right power generator to run a full house.
While you are planning to buy a generator, the first question that pops into your brain is will a 20 kW generator run my house?
In this article, we will talk about everything you need to know to buy a generator to run your house.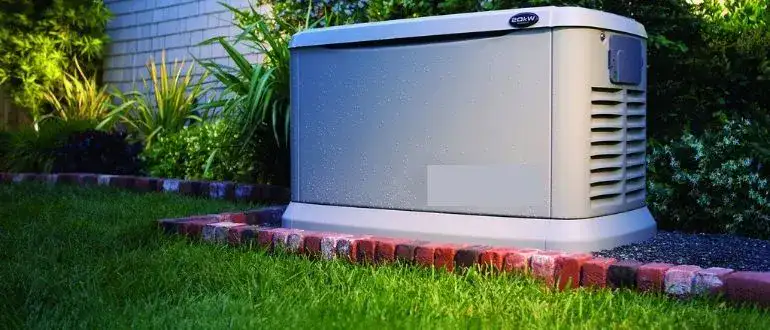 Click Here To Check Recommended Generators
Will a 20kw generator run my house?
A 20kw generator is capable of powering most standard homes. Whether it's suitable for your house specifically hinges on your home's total simultaneous energy consumption. Calculate the combined wattage of all devices you plan to run to determine compatibility.
Recommended generators:
Portable Generator: Pulsar PG15KVTWB Dual Fuel Portable Generator
Power consumption chart for household appliances:
| Appliance Name | Starting Energy |
| --- | --- |
| Refrigerator | 800-1200watt |
| Space Heater | 1200-1500watt |
| Air Conditioner | 800-1500watt |
| Television | 50-100 watt |
| Lights(Individual) | 5-100watt |
| Microwave | 600-1000watt |
| Washing machine | 500-800watt |
| Internet Router | 5-10watt |
An average house appliance requires a power chart
Factors to Consider When Determining If a 20kw Generator Is Suitable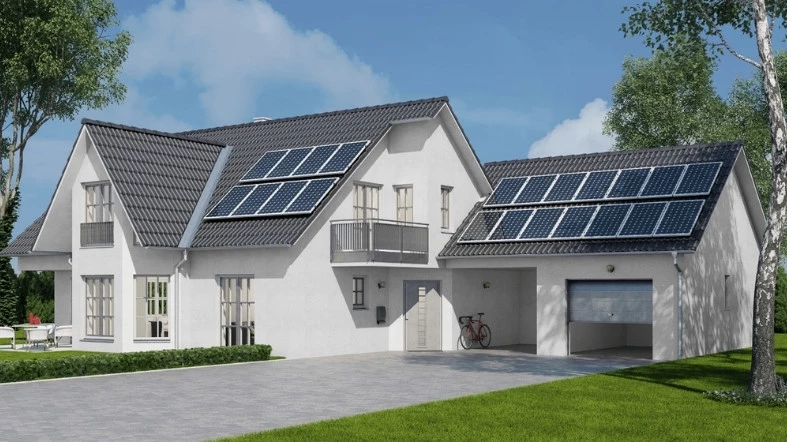 Continuous Load vs. Peak Load
The continuous load is the consistent power devices consume, while the peak load signifies the power draw during their maximum operation.
For instance, devices like refrigerators might consume more power when they first start up.
To choose the right generator, one needs to account for both these power draws. The selected generator should have the capability to handle both of these loads.
A good safety measure is to ensure that the generator has an additional 20% reserve capacity.
Importance of Reserve Capacity
Reserve capacity in a generator isn't just a luxury; it's a necessity.
This additional power capability helps in running multiple devices simultaneously without the fear of overloading the generator.
Having this extra capacity extends the life of the generator. This is because the machine faces less stress, ensuring less wear and tear on its components.
A generator with more reserve capacity can operate more efficiently, thus saving on fuel costs.
It acts as a safety buffer, protecting appliances from potential power surges and voltage fluctuations.
Duration of Power Outage
Depending on the load, a 20kw generator may provide power for roughly 8 hours on a full fuel tank.
If power outages are expected to last longer, you might need to either refuel the generator or consider using another source of fuel like propane or natural gas.
Another strategy to extend the duration is by optimizing the use of connected devices.
This can involve turning off non-essential appliances or using them only when needed.
Energy-Efficient Appliances
These appliances, like LED bulbs or Energy Star-certified refrigerators, are designed to use less power while delivering similar or better performance compared to their non-efficient counterparts.
By reducing the total power requirement, they allow homeowners to operate more devices with a smaller generator.
Once regular power is restored, these appliances continue to save money on electricity bills.
Home Size and Number of Occupants
The power requirement isn't just about the number of appliances but also the size of the home and the number of occupants.
Larger homes naturally have more rooms equipped with more devices, leading to increased power consumption.
Also, more occupants generally mean more activities, resulting in greater power usage.
While determining the suitability of a generator, it's vital to consider the size of the house and the number of people living in it.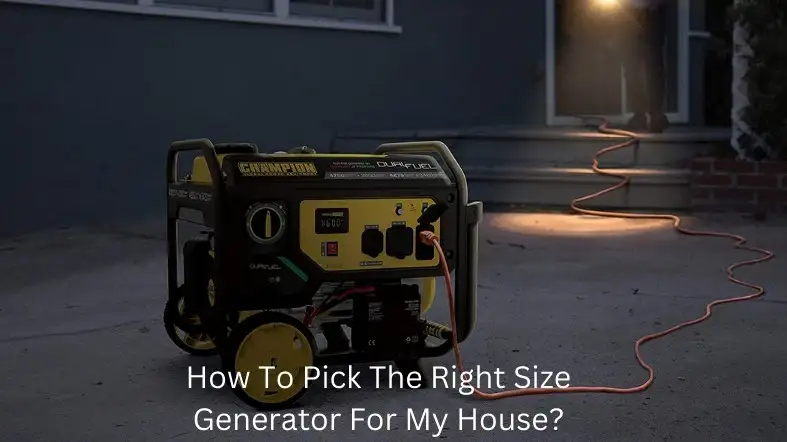 Seasonal Considerations
During summers, the continuous operation of air conditioning units might be necessary to maintain comfort.
In winter, heating systems work overtime. When selecting a generator, it's essential to anticipate the highest power demands across all seasons.
External Factors (Location, Climate)
The external environment, including the location and climate, can also influence the generator's efficiency.
For people living at high altitudes, the thinner air could reduce the generator's output, necessitating a generator with a higher-rated capacity.
In areas with poor air quality, regular maintenance like cleaning or replacing the air filter becomes crucial to ensure efficient operation.
In places with high ambient noise, a quieter generator might be a priority. Lastly, in remote locations, fuel availability might be scarce.
Generators that can run on multiple fuel types or even renewable energy sources become invaluable.
Safety and Maintenance Considerations for a 20kw Generator
Ventilation and Placement
Safe use of a 20kw generator requires proper ventilation and placement. Generators release carbon monoxide. This gas is dangerous.
You can't see it or smell it. But, it can harm you. Keep your generator outside. Never put it inside your house. Don't place it in your garage or basement either.
Avoid putting it near doors or windows. These might let the gas in. Find a flat and dry spot for your generator. It should be 20 feet away from buildings.
Use a long extension cord to reach inside. This cord should be safe to walk over. Also, always use a transfer switch. This tool keeps the electricity flow safe.
Routine Checks and Maintenance
Regular checks help your generator work well. They also keep it safe to use. Here are some tasks to do:
Oil is important for your generator. Check its level before using the generator. Change the oil after 100 hours. Or follow the maker's guide.
Generators need fuel. Check the fuel level before starting yours. Refill when needed. Always use clean fuel. Old or dirty fuel can cause problems.
The air filter keeps dirt out. Check it before each use. Clean it when it looks dirty. Replace it after 200 hours. Or use the maker's timing.
Spark plugs make the engine start. Check this part often. Change it after 300 hours. If it looks old or dirty, replace it.
A battery powers the generator's starter. Check it often. Charge it every month. Make sure it's not too full or empty.
Your generator has many fasteners. These are things like bolts and screws. Check them. Tighten any that are loose.
Look at the belts, hoses, and wires. They should be in good shape. If they look old or worn out, replace them.
FAQs about running a 20kw generator
Can a 20kW generator run a central air conditioning system?
It depends on the size and efficiency of your central air conditioning system.
What is the fuel source for a 20kW generator?
Most 20kW generator fuel sources are convenient for standby generators as they can provide a continuous supply of fuel during extended power outages.
How long can a 20kW generator run continuously during a power outage?
he runtime of a 20kW generator depends on factors such as the size of the fuel source (gas tank or propane supply) and the load it is powering.
Can a 20kW generator be used as a primary power source for my home?
While a 20kW generator can provide backup power during outages, it is not designed for continuous, long-term use as a primary power source.
Final Word
Harnessing a 20kW generator, you can power most average-sized homes comfortably.
Before making a purchase, ensure you've calculated your home's energy needs. This ensures you're never left in the dark.
Remember, investing wisely today saves you future headaches.