3500 watts generators are a common type of portable power machine. People often ask, " what can a 3500 watt generator run?
A generator with 3,500 watts or more gives you a lot more options than other generators. So you must know its versatile usage.
This article will let you know the answer. You will also know about various features of a 3500 watt generator.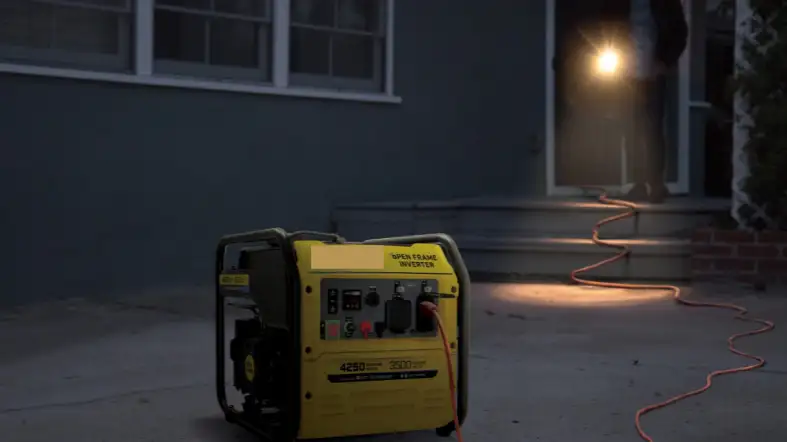 Click Here To Check Recommended Generators
What can a 3500 watt generator run?
Usually, 3500 watt generators are enough power to run most homes with power for the fridge, lights, chargers, computers, television, and more.
Even though TV, laptop, and phone chargers don't draw much power individually, they can add up quickly.
Most 3500-watt generators cannot handle the power needs of a whole house running all appliances simultaneously.
But Predator 3500 Watt Super Quiet Inverter Generator is a great generator that can be suitable for you to run most of the appliances you have.
In The living room
This room gives you the most trouble when your generator is running because someone will want to watch TV while you are cooking. 
As a general rule, you shouldn't turn on the TV until everyone has eaten and showered. This will help you avoid headaches and fights.
Even though the systems in your living room aren't strong enough on their own to kill your generator, they can give it the little push it needs. 
By keeping track of which tasks are running in your living room, you can easily control how much work your machine has to do.
TV and Sound Bar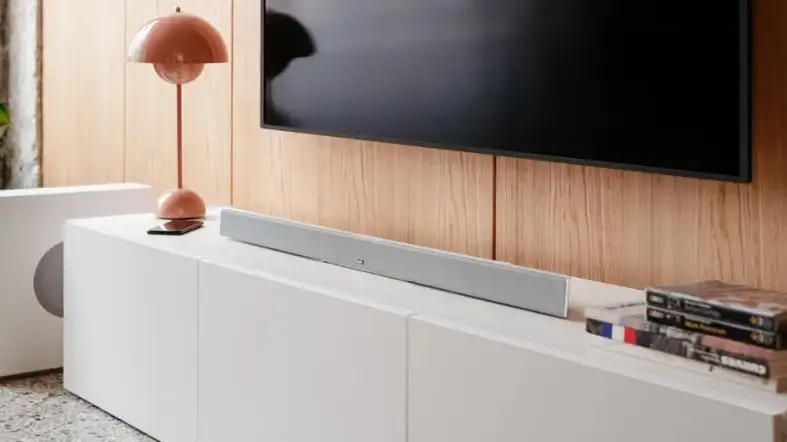 TV and sound bar are two of the most common things to run, and they should use the least amount of power from your generator.
The average TV and sound system only uses 200 to 500 watts, which is a very small amount of the power that the generator can provide.
Lights
If you have LED lights, each one will only use about 5 to 10 watts, so you won't need more than a few in your living room. 
Most of the time, you won't have to worry about the lights being on as long as the lamps that aren't being used are turned off.
Chargers
The chargers for your phone and laptop use about the same amount of power as your TV, so you can charge everything up ahead of time.
If you do this while watching TV and nothing else is using power, surges won't be able to hurt your devices.
>> Does a 2000 watt generator power a refrigerator?
Consoles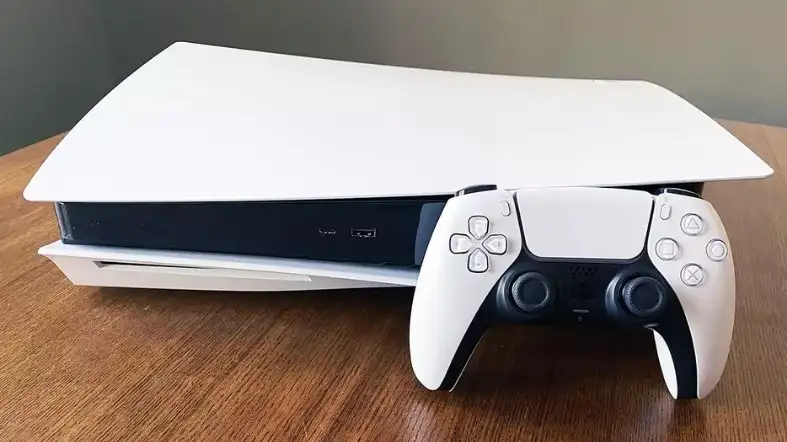 Consoles usually come with their own power supplies, which makes it easy and quick to use them when a generator is running.
Even when playing hard games, the most powerful modern consoles only use about 177 watts.
In the Kitchen
Most of the appliances in your kitchen use a lot of power, so it's no surprise that it's the room that uses the most electricity in your home.
Many of the things you'll use in the kitchen can use almost all of your generator's 3500 watts on their own.
To fix this, you should keep track of how much power each appliance uses and never use more than two at once.
Be careful not to use other high-powered devices around the house while you are cooking.
Refrigerator 
When the refrigerator is on, it is thought to use about 1000 watts of power, which is easy to figure out.
But when you turn it on, the power will jump to between 1500 and 1800 watts, which can kill the generator if it is already being used by other things.
Induction Plates
When running on a generator, the only type of electric plate we recommend is an induction plate.
But you have to be careful because each of these plates can use up to 2000 watts at most. It's best to never use more than 800 watts.
>> can a 5000 watt generator supply a welder?
Air fryer
Almost every kitchen now has an air fryer, which is better for the environment but still uses about 1500 watts when it's in use.
The best way to make sure your generator doesn't stop working all of a sudden is to only use this one thing.
Small Microwave
Your 3500-watt generator can be used up quickly and easily by your microwave alone. We suggest that you put it on the lowest setting and try not to use it at all when the generator is running.
Lights
Many kitchens have fluorescent lights, which draw a lot of power when they are first turned on. Before doing anything in the kitchen, you should start in the morning.
Once they're lit, they won't use much or any electricity because keeping the light on is easy.
Small Kettle
A small kettle can use up to 800 watts of power, while a large, expensive kettle can use 1200 watts of power quickly.
If you are already running the refrigerator, the induction plates, and the lights, this will cause a sudden surge that will kill your generator.
Outside of the House
When the power goes out for longer periods of time, you will eventually have to find a way to take care of things around your home.
People often learn by trial and error what they can and shouldn't run.
After a week or two without power, you might have to mow the lawn, fix something in the garage, or use a pump to drain floodwaters.
You can do this with the power from the generator, but you can only run so many things at once.
>> How far should a generator be from the transfer switch?
Sump Pump
The sump pump is the most important thing for many people who live in basements.
Water and moisture will always build-up, and if left alone, they can cause damage. Most sump pumps only need about 1500 watts to start up, which is good news.
Power Tools
If your generator only needs to power your garage, you can use any hand-held power tools with ease and efficiency.
As long as you don't use more than two or three tools at once, the 3500-watt generator should be able to do everything you need.
Lights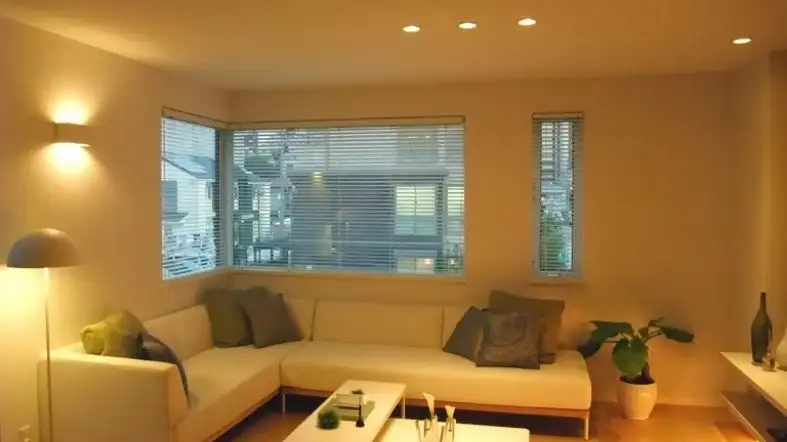 When you're running on a generator, you should only use the lights where you're doing something.
If you're not going to be walking around the house, it's best to turn off all the outside lights until you can reconnect to your home's main power source.
Lawnmower
Most gardeners have electric lawnmowers and wheat eaters on hand, and they are usually safe to use.
If you only use these tools, they won't use up all the power from your 3500-watt generator.
Rooms and the office
When we move to bedrooms and offices, where things can be deceptively high or low, things can get interesting.
We focus on the four things we know you can leave on or charge while you sleep and the generator runs outside.
Many homeowners now work from home, so it's also important to know which office tools are safe to use.
We need to make sure you know how much power you use because the 3500-watt generator is perfect for people who only use one or two computers at home.
Chargers
Like the TV in the living room, chargers for phones and laptops use very little power and should always be used.
If your phone or laptop can run on its own battery, you won't have to use the generator as much to do your daily work.
TV
Bedroom TVs don't have sound systems or game consoles very often, so it's easy to ring them.
We suggest that you make sure everything else in the house is turned off and not using any energy. Usually, the bedroom TV is a luxury.
Computers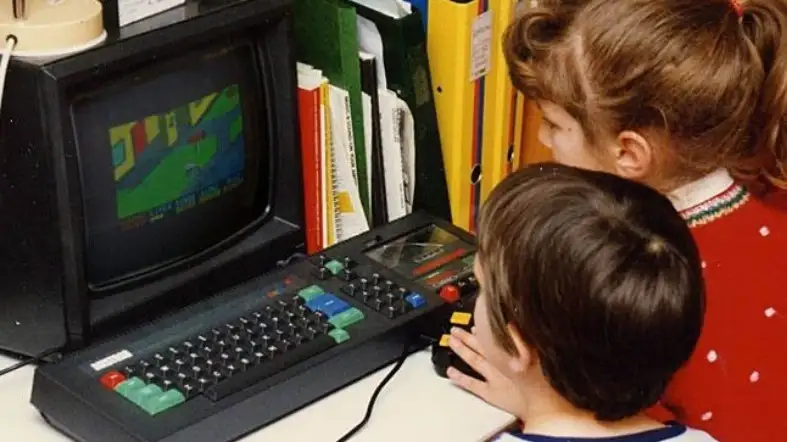 When a game is fully loaded, a large gaming PC with the latest hardware can quickly use up 1500 watts.
But even a PC with 1500 watts of power will only use 200 watts when it is idle or doing normal office work. A PC should always have a UPS, though.
Night lights
Children's night lights have come a long way, and most new LED ones have backup batteries built in.
But if you need to keep one small light on while everyone sleeps, the generator won't notice the draw if you leave it running.
Other Appliances 
Small Pumps
When starting the generator, these pumps are typically not turned off.
This is true whether the pump in question is a pressure pump or the pump and air system for an aquarium.
 We strongly suggest that you always factor these into your power budget calculations because it may be physically impossible for you to live without them.
Heating
Heating can be accomplished with anything from a compact fan heater rated at 800 watts to an extensive climate control system rated at 2000 watts under the floor.
 If you live in an area where temperatures regularly drop well below freezing, turning on the heater and doing nothing else may be your only option for surviving the winter.
Washing Machine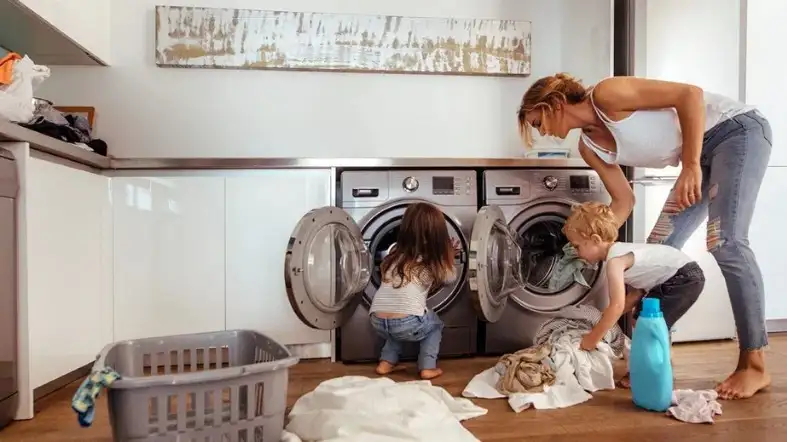 The only time that your washing machine might use a lot of power is when it is first starting up.
On the other hand, it is necessary for it to be the only thing that draws power from your generator in order for it to function properly.
It is impossible for it to run in conjunction with other appliances in your home.
Dishwasher
 It can be difficult to tell whether or not the dishwasher is working properly, as the vast majority of compact dishwashers are designed to be used even when powered by a generator. 
On the other hand, larger dishwashers have a much better chance of drawing more than 2000 watts of power from your generator, so they should be closely monitored.
Safety Tips When Operating a 3500-Watt Generator
Here are some important safety considerations to ensure safe operation of your generator:
Proper Ventilation:
Generators produce exhaust fumes that contain carbon monoxide (CO), a colorless, odorless, and deadly gas.
You should never run a generator indoors or in an enclosed space, such as a garage, basement, or tent.
You should also keep the generator at least 20 feet away from your home, RV, or any other structure, and make sure the exhaust is directed away from windows, doors, and vents.
You should also install a battery-operated CO detector in your home or RV and check it regularly.
Regular Maintenance:
Generators need regular maintenance to function properly and safely.
You should follow the instructions in your owner's manual for routine checks and services, such as changing the oil, spark plug, air filter, and fuel filter.
You should also inspect the generator for any signs of damage, wear, or leakage before each use.
If you notice any problems, do not use the generator until they are fixed by a qualified technician.
Safe Fuel Storage:
Generators run on gasoline or other flammable fuels that can ignite or explode if not stored or handled correctly.
You should always store fuel in an approved safety can that is clearly labeled and has a self-closing lid and a flame arrestor.
You should also store the fuel outside of living areas in a locked shed or other protected area, away from any sources of heat, sparks, or flames.
You should never store fuel near a generator or any other fuel-burning appliance.
When refueling your generator, you should turn it off and let it cool down completely before adding fuel. You should also avoid spilling fuel on the generator or on yourself.
Carbon Monoxide Awareness:
Carbon monoxide poisoning is one of the most common and serious hazards associated with generators.
CO can build up quickly and cause headaches, dizziness, nausea, confusion, fainting, or even death.
You should be aware of the symptoms of CO poisoning and seek medical attention immediately if you or anyone else experiences them.
You should also check on your family members, neighbors, and pets regularly when using a generator.
If you suspect CO poisoning, you should turn off the generator and move to fresh air right away.
What will a predator 3500 watt generator run?
Refrigerator/Freezer – 700 watts
Electric stove – 1,500 watts
Air conditioning – 1,000 to 4,000 watts
Sump or well pump – 1,000 watts
What can a Champion 3500 watt generator run?
Refrigerator: 2,100 starting watts and 700 running watts
Coffee machine: 750-1,200 watts
Freezer: 2,100 starting watts and 700 running watts
Microwave: 700-1,200 watts
FAQs about a 3500 watt generator
Will A 3500 Watt Generator Run My RV?
Yes, a 3500-watt generator can power your RV. In fact, it can run an RV of almost any size.
Will A 3500 Watt Generator Run A 30 Amp Camper?
Yes, a 3500 watt generator will run your 30 amp RV without any problems.
Will A 3500 Watt Generator Run A House?
Most normal homes can get by with a 3500-watt generator, but it won't be enough if you have a large entertainment system or a heavy-duty refrigerator.
Will A 3500 Watt Generator Run A Well Pump?
Yes. If your groundwater isn't so deep, a down-hole deep-well submersible pump is normally 1/3 or 1/2 horsepower, and a 3500-watt generator could power multiple of these if you start only one at a time.
Will A 3500 Watt Generator Run A Welder?
Yes, you can run a welder of 120 volts or less output by a 3500 watt generator.
Will A 3500 Watt Generator Run A Washing Machine?
Most of the time, yes! A washing machine can be powered by your 3500-watt generator.
Will A 3500 Watt Generator Run A Refrigerator?
Yes, it is possible to power refrigerators with a single 3500-watt portable generator.
Will A 3500 Watt Generator Run 2 Refrigerators?
A 3500 Watt portable generator will be sufficient to power two freezers simultaneously.
Will A 3500 Watt Generator Run A Furnace?
Yes, a 3500 watt generator will allow you to run your oil or gas furnace without any problem.
Will A 3500 Watt Generator Run An RV Air Conditioner?
Yes, an inverter generator with 3500 watts of power is capable of running the most powerful RV air conditioner with room to spare.
Will A 3500 Watt Generator Run An Air Conditioner?
It is possible for a generator with 35000 watts to supply enough power to run a central air conditioner, but the specific requirements will vary depending on the specific model of the air conditioning unit.
Will A 3500 Watt Generator Run A Window Air Conditioner?
Window air conditioners can be powered by generators with a 3500W output for the average 5000-10,000 BTU unit.
Will A 3500 Watt Generator Run A 5000 BTU Air Conditioner?
Yes, a 3500 watt generator is more than adequate to run a 5000 BTU air conditioner.
Will A 3500 Watt Generator Run A 15000 BTU AC?
Will A 3500 Watt Generator Run A 15000 BTU AC?
Will A 3500 Watt Generator Run A 13500 BTU Air Conditioner?
Yes, a 3500 watt generation is more than enough to run a 13500 BTU air conditioner.
What Size Air Conditioner Will A 3500 Watt Generator Run?
A 3500 watt generation can run up to 2000-15000 BTU air conditioners. The size also depends on the AC type and the weather.
How Long Will A 3500 Watt Generator Run On Propane?
If there is no problem, a 3500 watt generator can run up to 10.5 hours on propane.
How Long Will A 3500 Watt Generator Run On A Tank Of Gas?
A tank of gas can make your 3500 watt generator run for 12-18 hours
How Long Will A 3500 Watt Generator Run On 5 Gallons Of Gas?
A 3500 watt generator runs for 8 hours if you connect it with 5 gallons of gas.
Final Thoughts
Now you know what can a 3500 watt generator run. For running several small or medium devices at the same time, a 3500-watt generator is a good choice. 
It's important to know how much electricity each appliance you plan to use needs so that you can use them safely and effectively.
The 3500-watt generator can easily power a few lights, a fridge, freezer, air conditioner, and other appliances. For your own convenience, it's helpful to know the order in which items or appliances need power.