What Size AC For 12×12 Room? Find Out Now!
We may earn affiliate fees for purchases using our links (at no additional cost to you).
During the hot summer days, all you just need is refreshments at your home.
To make your room fresh and cool, you can adjust the perfect size Air Conditioner in your room.
If you are living in a 12×12 room then the size of the AC will vary according to your room's size. Through this article, know what size AC is the best for a 12×12 room. 
What Size AC Is Perfect For A 12×12 Room?
A 5000 BTU AC is perfect for a room of 12×12. Usually, the sizes of AC vary with the room sizes and how many people are living in this room.
And also the size of the AC matters based on your room temperature.
Here is a list of sizes of AC for a 12×12 room, based on the condition of your room and the number of living people. 
How To Choose The Right Size AC For A 12×12 Room?
You must keep your eyes on when you are buying any electrical appliances.
So before buying an AC, you must know its size, cooling capacity, type, where it should be placed, its features, and so on.
Size
As we previously discussed, you just need a 5,000 BTU AC for a 12×12 or 144 square feet room.
You may change the size according to the number of people that live in that room.
AC size will increase by 600 BTU per person. For example, we know the average size of AC for a 12×12 room is 5,000 BTU, and that is suitable for 2 people.
But if they're more than 2 people living in that room then you need to add 600 BTU for each person.
The Cooling Capacity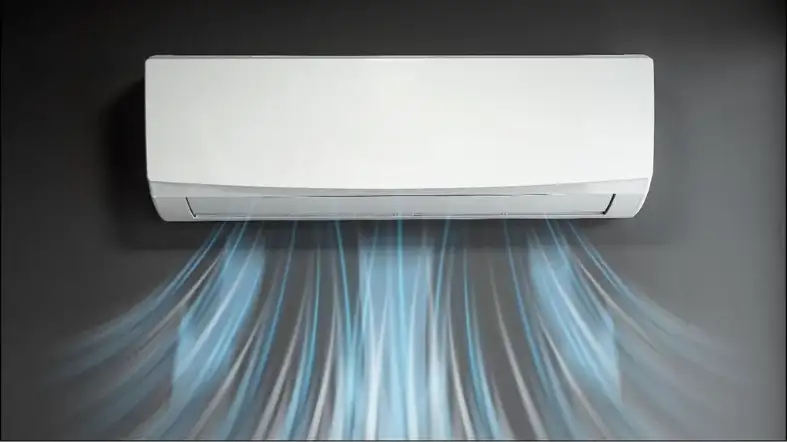 The cooling capacity of an AC varied with the country. As a winter country, they don't need to use an AC like a temperate or desert country. 
The cooling temperature also varied with how shady or sunny your room is.
If your room is situated in such a place where the temperature is standard or generally you may not face that problem during the hot summer days then you may use the average size for your 12×12 room.
But if your room is shady then you reduce the size of your AC. On the other hand, if your room remains too tropical then the size may decrease.
>> What size ac unit for 2400 sq ft?
Types
For a square size room of 12×12 you have to choose a small size AC that suits you. There are some types of AC that you may try in your room. Let's talk about them. 
Window Air Conditioner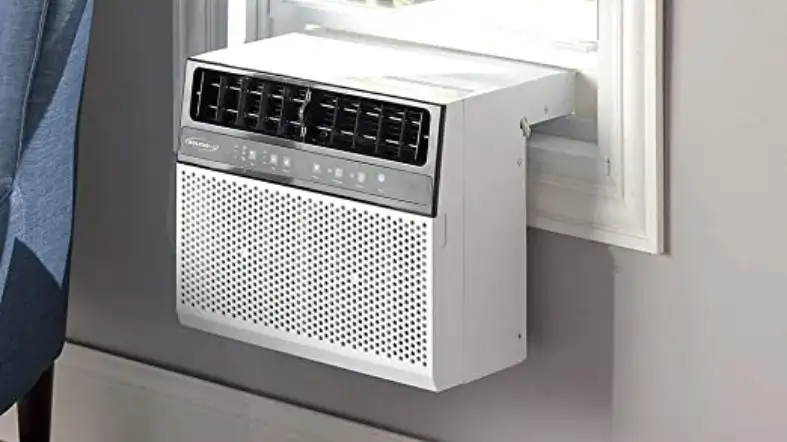 A window AC is the simplest AC unit and most worthy and appropriate for your room.
It is easily adjustable and produces a small noise. It is also very affordable if you want to buy it. 
Mini-Splits Air Conditioner
Ductless mini-splits have better power efficiency than other types of AC. It has a specialty to heat or cool single or multiple rooms.
It is also very quiet to produce sounds. 
Portable Air Conditioner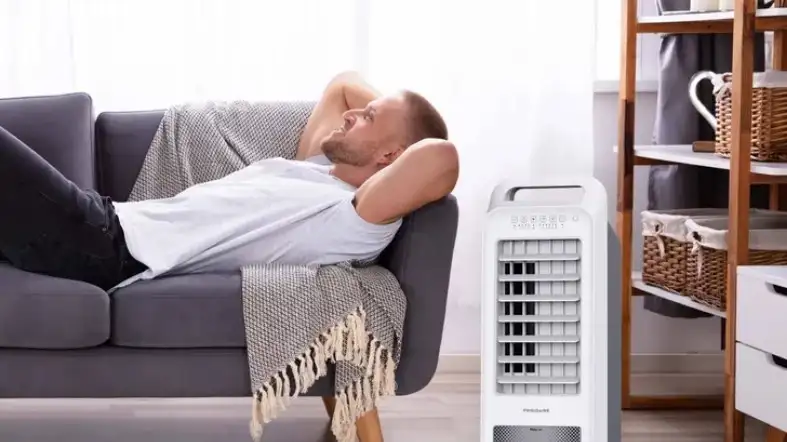 Portable ACs are very easy to move from one room to another. But it has lower energy efficiency. It also produces more noise than the others. 
Noise Level
Air conditioners also produce noise, but not every type of AC produces the same sound.
A mini-split AC is the best as it is very quiet. On the other hand, a window AC makes small sounds that people can tolerate.
And a portable AC produces more noise which is really disturbing.
Position
Most of the time people face problems with placing the AC in the room. Place it in the wall, 7-8 feet above the floor, It should be above the head of your bed.
If you place it somewhere lower, it will be really harmful to you as it will be the cause of your headache and cough.
Energy Efficiency
The most important thing to look at in an AC is its energy efficiency. You will definitely look for such an AC which will save you money.
The rating starts from 5 is the best up to 3. 
FAQs About The Right Size AC For A 12×12 Room
Is AC Healthy For A 12×12 Room?
AC reduces the heat of your room and makes your room cool. Also, it is good for people who have Asthma.
Some people have migraine issues, so they should avoid too much use of AC. you need proper use of AC in case of your health issues. 
Can I Run My AC All Day Long In My 12×12 Room?
Yes, you can run your AC in my 12×12 room. During an average day, you should run it for 15 to 20 minutes.
But while the temperature is more than that, then you can run it all day long. 
But it will be good to avoid this. Because too much use can harm your AC. 
How Long Does An AC Last For A 12×12 Room?
An Air conditioner can last up to 20 years or more if you use it properly.
A modern or split Air conditioner can last for 15-20 years whereas an old featured air conditioner lasts for 10-12 years.
Proper use and maintenance can last your AC for a long time. 
Are ACs Expensive For A 12×12 Room?
The modern or split air conditioner is more expensive than a window air conditioner, as the cost varies with the size and type of AC. Worthy things always cost more. 
The Final Verdict
The air conditioner makes your room cool and chilly. And a perfect size AC will give you a positive vibe of an absolute 21st century home. 
So, buy the best size AC for your 12×12 room and make a modern space for you and your family.