Selecting the right size breaker for your dryer is crucial for efficient operation and safety. Choosing the wrong size can lead to electrical hazards or inefficient dryer performance.
This article will guide you through the process of determining the correct breaker size, exploring different types of dryers, and providing insights on the maintenance process.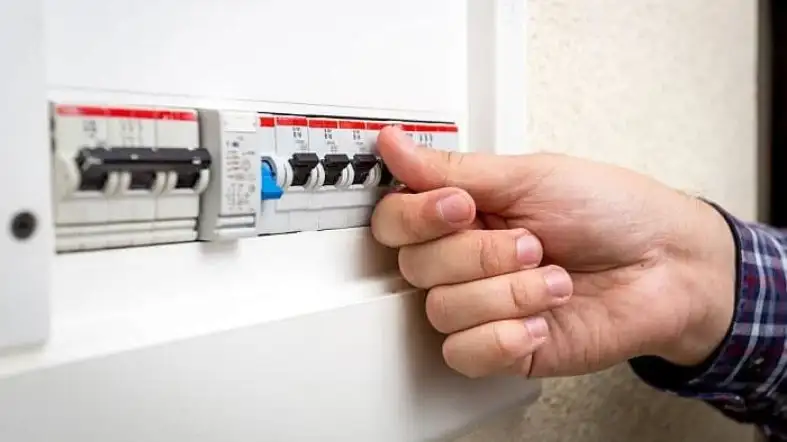 What Size Breaker Do I Require For A Dryer?
For a standard residential dryer, you need a 30-amp circuit breaker. It's crucial to check your dryer's specific power requirements, which can usually be found in the owner's manual or on the appliance's label, to ensure compatibility and safety.
Dryer Breaker Size Chart:
| Dryer Type | Power Requirements | Breaker Size |
| --- | --- | --- |
| Standard Electric Dryer | 240V, typically 20-30 amps | 30-amp |
| Gas Dryer (Electric Start) | 120V, typically 15-20 amps | 20-amp |
| Compact Electric Dryer | 240V, lower wattage | 20-30 amp (varies) |
| Industrial Dryer | 240V, higher wattage | 30-50 amp (varies) |
Types of Dryers and Their Power Requirements
Electric Dryers
Electric dryers, common in homes, require a 30 amp breaker. They offer quick drying times but can consume more energy. Using a breaker that's too small can cause it to trip, while a larger one can lead to overheating.
Gas Dryers
Gas dryers, using less energy than electric models, are more cost-effective in the long run. They typically require a 15 or 20 amp breaker. An incorrect size can lead to inefficiency or potential safety hazards.
Vented Dryers
Vented dryers expel hot air and moisture outside, necessitating a venting system. They usually need a 30 amp breaker. The wrong size can result in poor performance and potential fire risks.
Condenser Dryers
Condenser dryers, negating the need for venting by condensing moisture into water, typically require a 30 amp breaker. An incorrect size can lead to overheating or tripping the electrical circuit.
Heat Pump Dryers
Heat pump dryers, known for energy efficiency by reusing hot air, usually require a 20 amp breaker. Using the wrong size can cause inefficiency and potential damage to the dryer.
Do I Need A Perfect Size Breaker For A Dryer?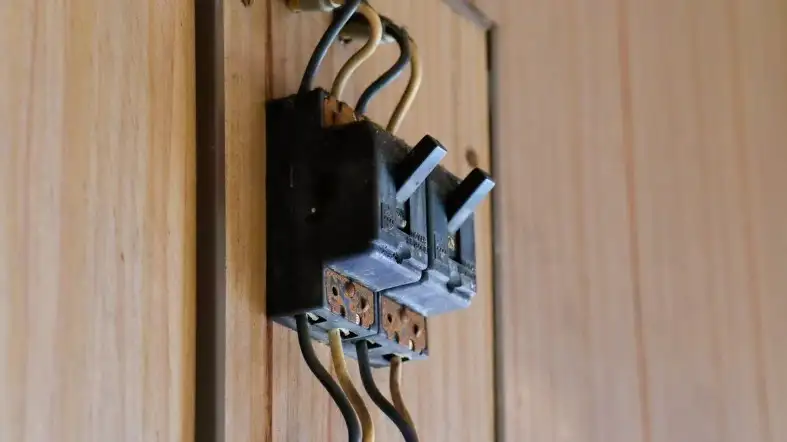 A lot might go wrong if you install dryer circuit breakers that are not appropriately rated.
I've taken the liberty of listing the issues that might occur if non-recommended circuit breakers are used.
>> What size breaker for refrigerator?
For Breakers With Lower Ratings
A lower-rated breaker for your electric dryer might provide a severe electrical threat, to put it bluntly.
A lower-rated breaker placed will repeatedly trip because the dryer will use more amperes than the breaker is designed to handle.
For Breakers Of Higher Rating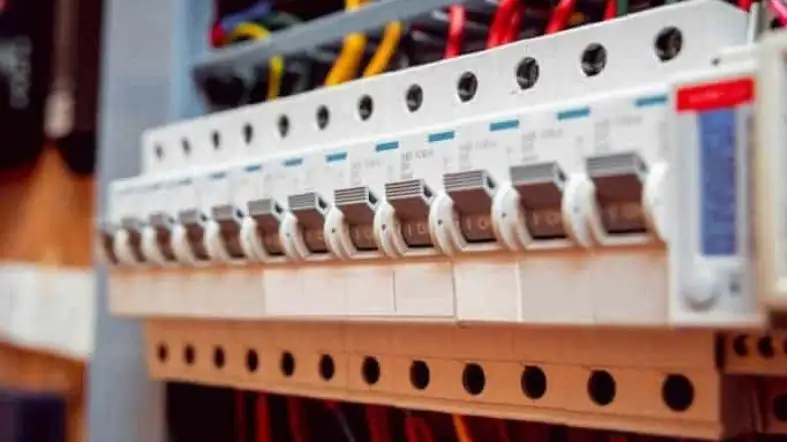 A breaker higher than the specified breaker classification might cause an electric fire, and using a higher-rated breaker is not advised for electric clothes dryers.
A 40-amp breaker cannot control the quantity of power flowing through a 30-amp circuit line since it is located in the last.
The breaker won't trip until the system hits 40 amps, which provides the line with plenty of time to heat up and catch fire.
>> What breaker size for water well pump?
How Can I Determine What Size Breaker I Need For My Dryer?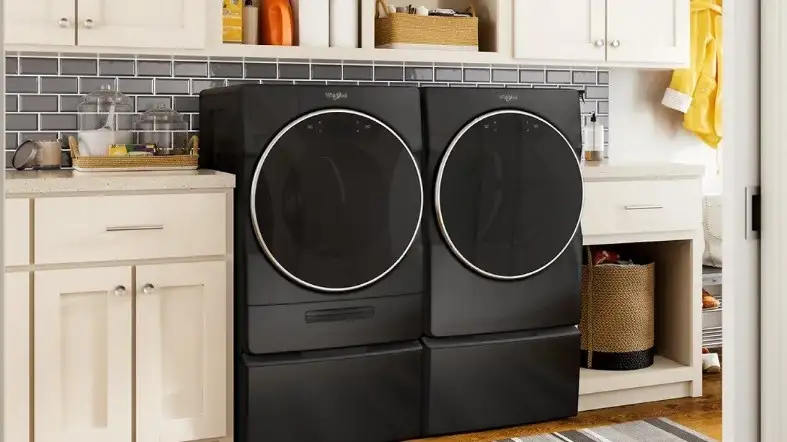 Determining the right size breaker for your dryer is crucial to ensure its safe and efficient operation.
Here are the steps to follow to determine the appropriate breaker size:
Determine the dryer's power rating
Look at the label on your dryer or its manual to find its power rating in watts or amps. This will give you an idea of how much power your dryer consumes.
>> What size circuit breaker for 5500 watt water heater?
Calculate the amperage
If your dryer's power rating is in watts, divide it by the voltage (usually 240V in the US) to get the amperage.
For example, a dryer rated at 3,600 watts would require a 15-amp circuit breaker (3,600 watts ÷ 240 volts = 15 amps).
Check the manufacturer's recommendation
Some dryer models may have specific requirements for circuit breaker size.
Check the manufacturer's instructions or contact them to find out what size breaker they recommend.
>> What size gfci breaker for hot tub?
Consider the electrical wiring
Make sure your electrical wiring can handle the breaker size you need. If your wiring is too small, it could overheat and cause a fire hazard.
Consult with an electrician if you're unsure.
Choose the appropriate breaker size
Based on the dryer's power rating, the manufacturer's recommendation, and your wiring, choose the appropriate breaker size.
Common breaker sizes for dryers are 15 amps, 30 amps, 40 amps, and 50 amps.
>> What size circuit breaker for dishwasher and garbage disposal?
Factors Influencing Breaker Size Selection for a Dryer
Type of Dryer
The dryer type is crucial. Electric dryers generally need a 30 amp breaker, whereas gas dryers usually require a 20 amp breaker.
Wattage and Current Draw
Your dryer's wattage and current draw significantly affect the required breaker size. Dryers with higher ratings necessitate larger breakers.
Electrical Codes and Standards
Local electrical codes and standards may specify minimum and maximum allowable breaker sizes.
Home's Electrical Capacity
The capacity of your home's electrical system can also constrain your breaker size options.
Usage Duration and Frequency
The frequency and duration of dryer usage influence breaker size, with more regular use potentially necessitating a larger breaker.
Other Appliances on the Circuit
The presence of other appliances on the same circuit means they share the breaker's capacity, thereby affecting the appropriate size.
Safety and Surge Considerations
Consideration for safety margins and electrical surges is important. Opting for a breaker with a rating slightly above your dryer's maximum current draw is prudent for handling surges.
FAQs About The Right Size Breaker For A Dryer
Is It Okay To Use A 50 Amp Breaker For A 30 Amp Dryer?
Although it would appear that a dryer can safely use any grade of breaker over what is required, this is not always the case.
If a breaker's rating is too high, it won't switch off the power supply when the current reaches levels that are too high for the device.
Instead, the circuit breaker would need to be activated by 50 amps of electricity.
Is It Simple To Change A Dryer's Breaker?
Whether your dryer's breaker is too high, too low, or not working correctly, replacing it is an effortless task that must be carried out cautiously for your safety.
Not all replacement breakers are created equal, so to keep your circuit breaker functioning at its peak, adhere to the brand of your service panel.
Given how unsafe it may be if done wrong, we advise engaging an expert for anything electrical-related.
Can I Use A 40 Amp Breaker To Power A 30 Amp Dryer?
It is not acceptable to utilize a dryer outlet with a 40 amp breaker.
A bigger amperage breaker cannot be used to safeguard the receptacle since it is only rated for 30 amps.
Can a gas dryer operate on a 30-amp breaker?
No, gas dryers typically require only a 20-amp breaker due to their lower power consumption compared to electric dryers.
Does the length of the dryer cycle affect the size of the breaker needed?
No, the length of the dryer cycle does not affect the breaker size; rather, the breaker must match the dryer's specified power requirements for safe operation.
The Bottom Lines
The question of what size breaker I need for a dryer is one that many individuals find difficult to answer.
People may find it challenging to identify the correct breaker for their appliance breakers if they lack experience with electrical duties.
Nevertheless, you may use this information to help you identify the right breaker size for your dryer.