If you use the wrong size breaker for the hot tub then it has a high risk of danger. It can damage the circuits or overheat the wires.
That is why it is important to know, what size breaker for a hot tub is safe. Drive into the article to know the answer and stay safe.
What Size Breaker For Hot Tub?
Typically you need a 50 amps breaker for the maximum hot tub. It is the most used breaker for the hot tub.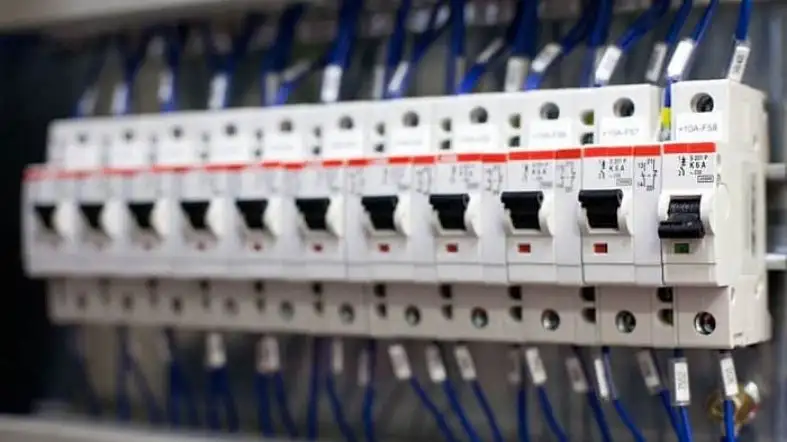 But some tubs can run with a 20 amp or 30 amp breaker. So the breaker size can also differ with your tub model.
So check the manufacturer's instructions to use the right size breaker. Because 50 or 40 amps circuit breaker is not one size fits all things.
Why Breaker Size Is Important?
You must listen that a 50 amp breaker is suitable for almost every hot tub.
As most of the house owners use 50 amp circuit breakers this becomes a rumor. But the fact is all the hot tubs don't need a 50 amp breaker.
You will be surprised to know if you use a 50 amps breaker where the hot tub needs 40 amps breaker can create disaster.
It has a high risk of damaging your circuit. That is why you can't use an oversize circuit breaker.
The best way to define the ideal size for a hot tub is by checking manufacturer instructions.
If you don't find any recommendations you can directly mail the brands to know the answer.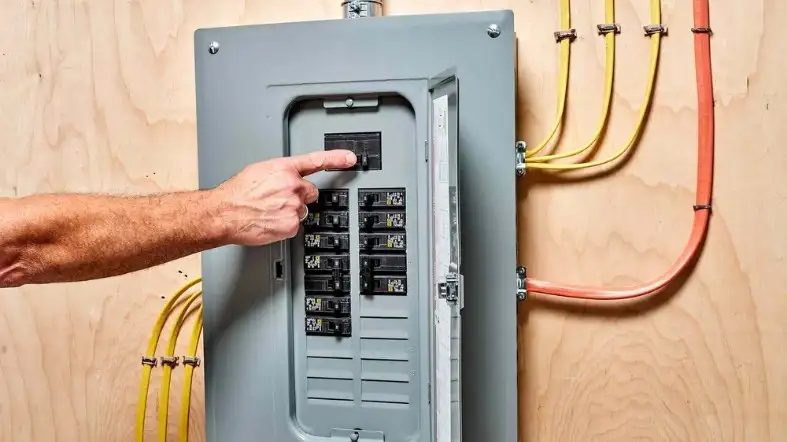 Only the manufacturer can give you the right answer. Don't mislead the user guide if you are a newbie.
The starting amps that are required for a hot tub are not the same as the required breaker size.
Suppose your hot tub specifications mention that the starting power is 40 amps.
It does not mean the breaker needs to be 40 amps. Check what the manufacturer recommends for the circuit breaker.
In most cases, the brand suggests using a 50 amp circuit breaker.
Suppose the starting amp is 48-50 then the recommended size will be 60 amps.
This difference is common for hot tubs because manufacturers consider other features of the hot tub.
At the initial stage, it will be fine to run a 50amp hot tub with a 50 amp breaker. But after starting the hot tub with a heater the circuit breaker needs more power.
So basically the breaker size depends on hot tub facilities and equipment. 
If you go for a lower amp breaker then you can't enjoy the most out of the spa. So why should you do these mistakes?
>> What breaker size for a well pump?
Tips To Utilize The Hot Tub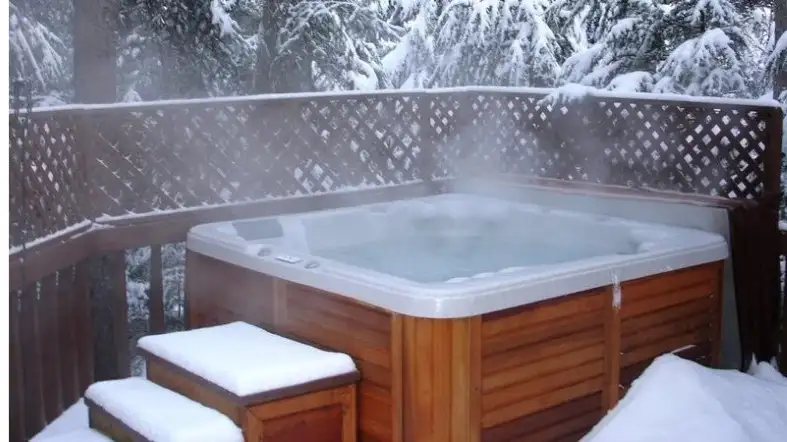 Use maximum capacity wire
To enjoy the full package of a hot tub or expand your tub you must consider wiring. You should use the highest capacity wire to expand your hot tub.
Besides, it also helps you to ensure optimal heating during running all the pumps.
However, wiring to the maximum amperage is also the standard procedure that expert technicians recommend.
As a result, the calculated load becomes lower than the wire's rating. So you don't need to worry whether the hot tub consumes more amps or not.
>> What size fuse for dishwasher and garbage disposal?
Use GFCI Breaker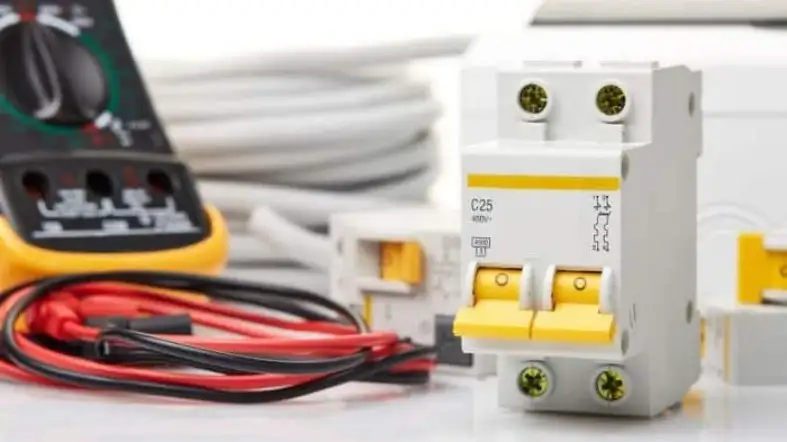 GFCI breaker is the most used and protective breaker for hot tubs.
You should use a GFCI breaker to avoid frequent damages or issues. For placing a GFCI circuit breaker follow the below tips:
Tips to place GFCI breaker in outdoor hot tubs
Use a GFCI-protected and weatherproof receptacle
Keep distance from the interior wall to the hot tub is a minimum of 6 feet and a maximum of 10 feet.
Never connect the hot tub using a plug and cord. Use GFIC protected receptacle and the wire will be 15 feet long.
Tips to place GFCI breaker in indoor hot tubs
Use a GFIC verified receptacle
Keep a minimum of 6 feet distance and a maximum of 10 feet between the hot tub and receptacle.
A GFCI circuit breaker is an expensive device but it is worth the cost. It helps to avoid ground faults.
>> What size circuit breaker for 5.5 kW water heater?
How To Wire A Hot Tub?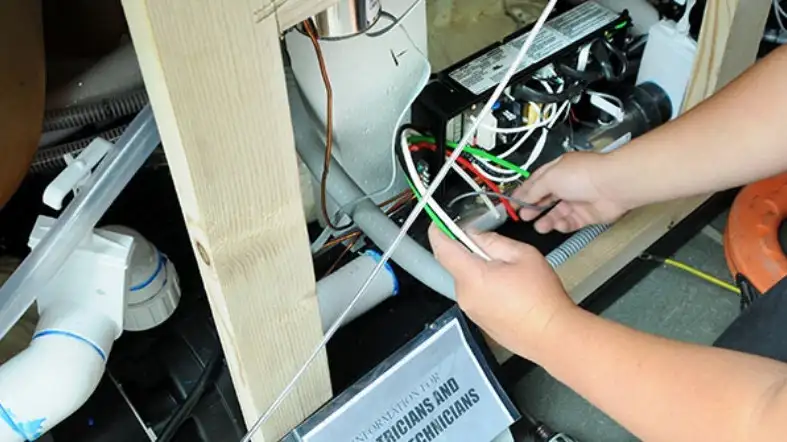 You should hire an electrician to do the wiring. It requires some basic tools such as electrical pliers, measurement tape, wire stripper, conduit, tape, grease, and more.
If you are not an expert it is not wise to do the installation yourself. 
Moreover, it is important to turn off the power supply from the main circuit breaker box before mounting the spa panel.
Also, make sure that you place the spa panel at least five feet away from the hot tubs. After that, your mechanic will do the wiring.
According to your building code, this process can slightly vary.
Do the wiring maintaining the building safety code. Also, take help from professionals to check the cables and pipes before starting the process.
Remember that you should bury wire more than 18 inches deep.
To ensure your house safety do not let the electrician run a direct underneath connection from the hot tub.
As a result, you don't have the risk to get in contact with water and electricity. 
So during installation check the connection path and guide the mechanic to avoid accidents.
We recommended hiring a licensed electrician to make the installation process hassle-free and safe.
You can enjoy all the hot tub benefits without risk if you install it correctly.
>> What size circuit breaker is needed for a dryer?
Why Do You Need A Circuit Breaker For A Hot Tub?
If your home already has a circuit breaker yet you need an extra circuit breaker for a hot tub. You should not connect other devices to the hot tub breaker.
If you connect other devices that can down your line and turn off the circuit breaker.
An individual circuit breaker for a hot tub is essential for your safety. Breaker can cut off electricity if there are any possibilities to hurt anyone.
It protects against malfunction due to power surge or drip.
To avoid device burning
>> What size of breaker for hot water heater?
Final Thought
Hopefully, now you know what size breaker for a hot tub? Don't forget to check the manufacturer's recommendations to buy the right size breaker.
If you use an oversize or undersized breaker that will hamper your spa experience. Follow the tips to install the tubs safely and enjoy all the hot tub facilities.
Hiring a professional for installing hot tubs helps you to minimize costly mistakes, stress, and guesses works. Besides, it helps to access premier features and designs at a low cost.